Exploring Iceland's Beautiful, Desolate Westfjords
Abandoned homes in dramatic landscapes.
One morning last July, the photographer Matt Emmett emerged from his tent next to Rauðasandur Beach and went for a walk. He had just begun a five-day trip through the Westfjords, Iceland's westernmost region, and while walking along a 6-mile stretch of red sand, he noticed something. "I stopped and realized I was totally alone," he says. "The only sound was the wind, the cries of arctic terns swooping above my head and the distant breakers crashing against the shore."
Iceland is one of the most sparsely populated countries in the world. Two-thirds of the entire population lives in Reykjavik; less than 2 percent lives in the Westfjords. Ísafjörður, the largest town in the Westfjords, has a population of about 2,600. It's a remote area within an isolated island, and seemed, at least initially, an unusual choice for Emmett, who usually specializes in abandoned architecture.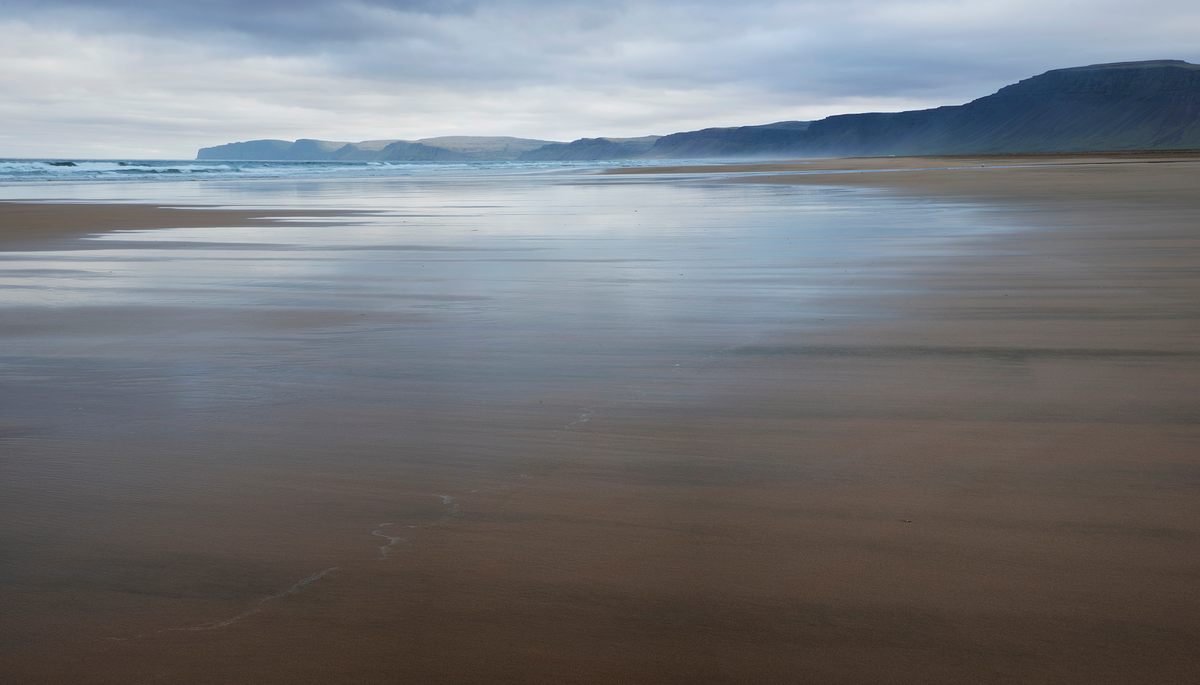 The trip had been arranged by Pentax, for whom Emmett is a brand ambassador. The plan was to test out a new camera by shooting landscapes, alongside another Pentax ambassador, the photographer Bill Ward. But, Emmett recalls, "as the trip neared I noticed in photos online that there appeared to be lots of abandoned houses and farms dotting the landscape." He contacted a Reykjavik architecture firm that had produced a book on abandoned farmsteads in Iceland, and they helped him locate various ruins.
"The Westfjords suffer from extreme weather during the winter months, and after the global financial crash of 2008, many of the properties have been abandoned," Emmett says. "These structures are often small and empty but amazingly atmospheric, full of the strange sense of other-worldliness you often find in derelict buildings, but that strange feeling is matched by the landscapes that surround them, so you get a double dose of magic. I was totally in my element."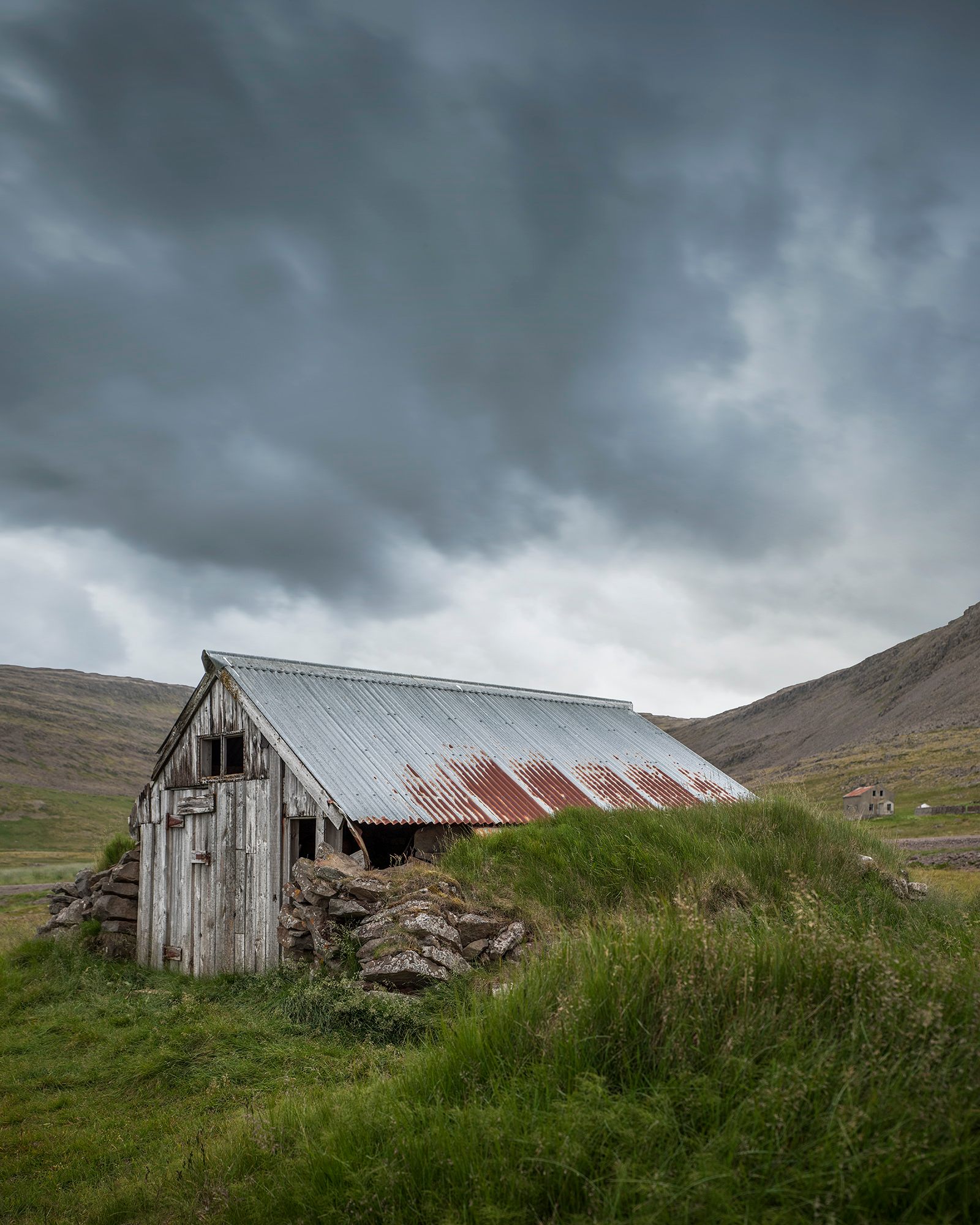 Emmett photographed abandoned farmhouses, fishing shacks, and even a beached whaling ship rusting on the shores of Skápadalur Valley. The Westfjords provided a startlingly beautiful backdrop. "The landscape is breathtaking; rugged, vast and empty, a true wilderness that is largely untouched."
Traveling around such a remote landscape has its own challenges. "The roads tend to hug the coastline and this can make for some interesting journeys," says Emmett. "You can end up at a point just a mile from where you were several hours beforehand after traveling down a fjord, and then returning along the opposite shore."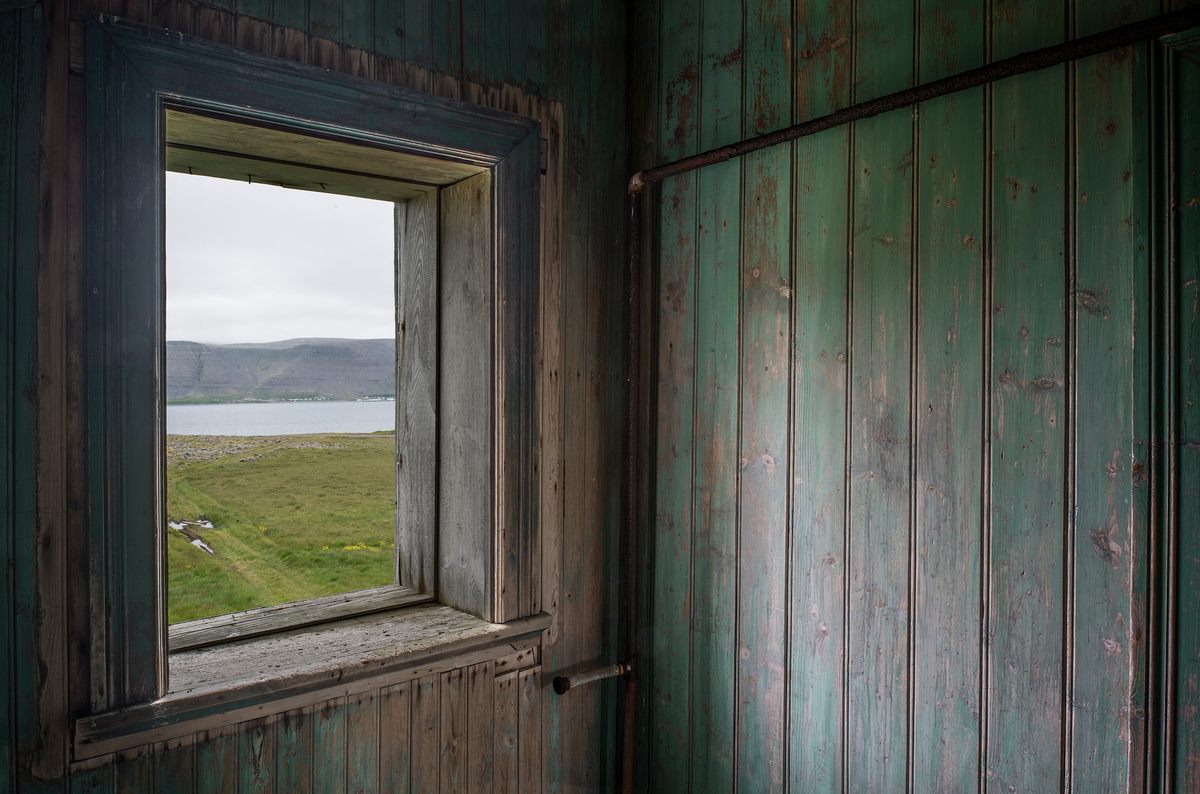 On the same day that he woke up next to Rauðasandur Beach, Emmett visited the Látrabjarg Cliffs. Like the rest of the Westfjords, the sheer scale is breathtaking: the cliffs stretch for more than 8 miles and, in places, tower more than 1,400 feet above the Atlantic Ocean. In a single day, Emmett had walked on a deserted beach and accompanied colonies of puffins on a towering cliff face. "For me," he says, "it was simply the experience of being in such a wild and isolated place that that I found the most inspiring."
Atlas Obscura has a selection of Emmett's photographs from the Westfjords; you can find more of his work on his Instagram.