A Last Look at Ireland's Disappearing Storefronts
Photographing the colors and typography of traditional Irish shops.
On a narrow street in the town of Wexford, in the southeast of Ireland, is B. Corcoran, a men's clothing store. It's been in operation since 1956, a fact which is evident from its storefront: above a painted olive green exterior, a wedge-shaped sign spells out "B. Corcoran Ltd." in burgundy scripted lettering.
Storefronts such as this one are a visual treasure for the graphic designer Trevor Finnegan. For the past eight years, in his spare time, he's been exploring and photographing traditional Irish stores all over the country. The ongoing project is a way to document an important part of Ireland's visual traditions and crafts, says Finnegan. "Their unique design style and the typographic styles really appeal to me," he explains. "They are the face of local business and the give a real sense of friendliness that you find in these types of places here in Ireland."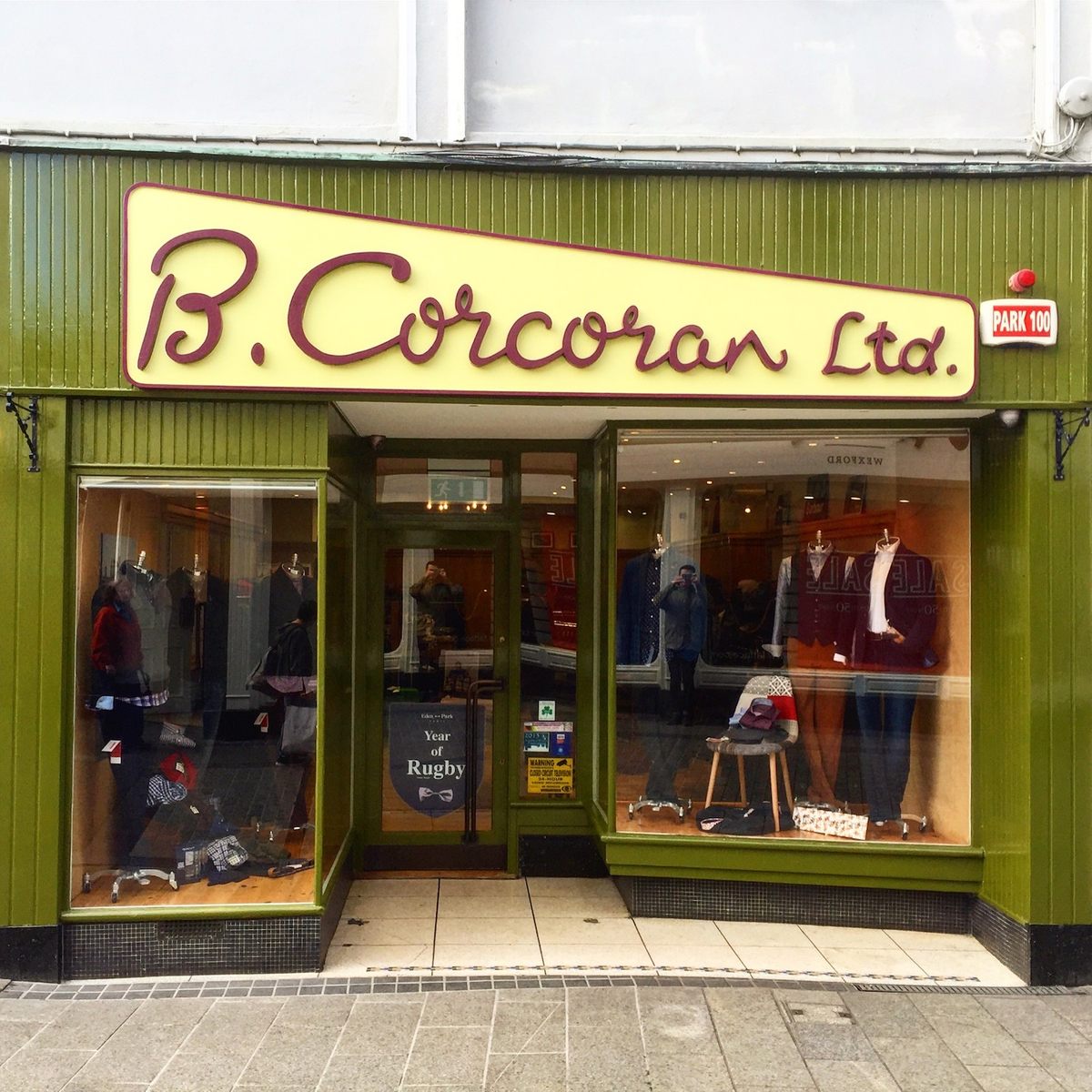 There's another reason that Finnegan wants to document the storefronts: they're in decline. Smaller, family-run stores suffered during the recession, he says. "With many young people now living and working in the bigger cities such as Dublin, Cork, and Galway, many of these shops just simply closed down." There is also the seemingly inexorable shift toward larger or more homogenous stores. "People's shopping habits have changed and bigger chain stores have moved into towns across Ireland," he says, "which has really affected local smaller businesses like these."
Finnegan's project is not just about aesthetics. Wherever possible, he'll speak to the people inside to learn about the store's history. When it comes to framing his images, he takes a similarly direct approach: a straight-on view, showing the entire facade, and an uninterrupted view of the colors and typography.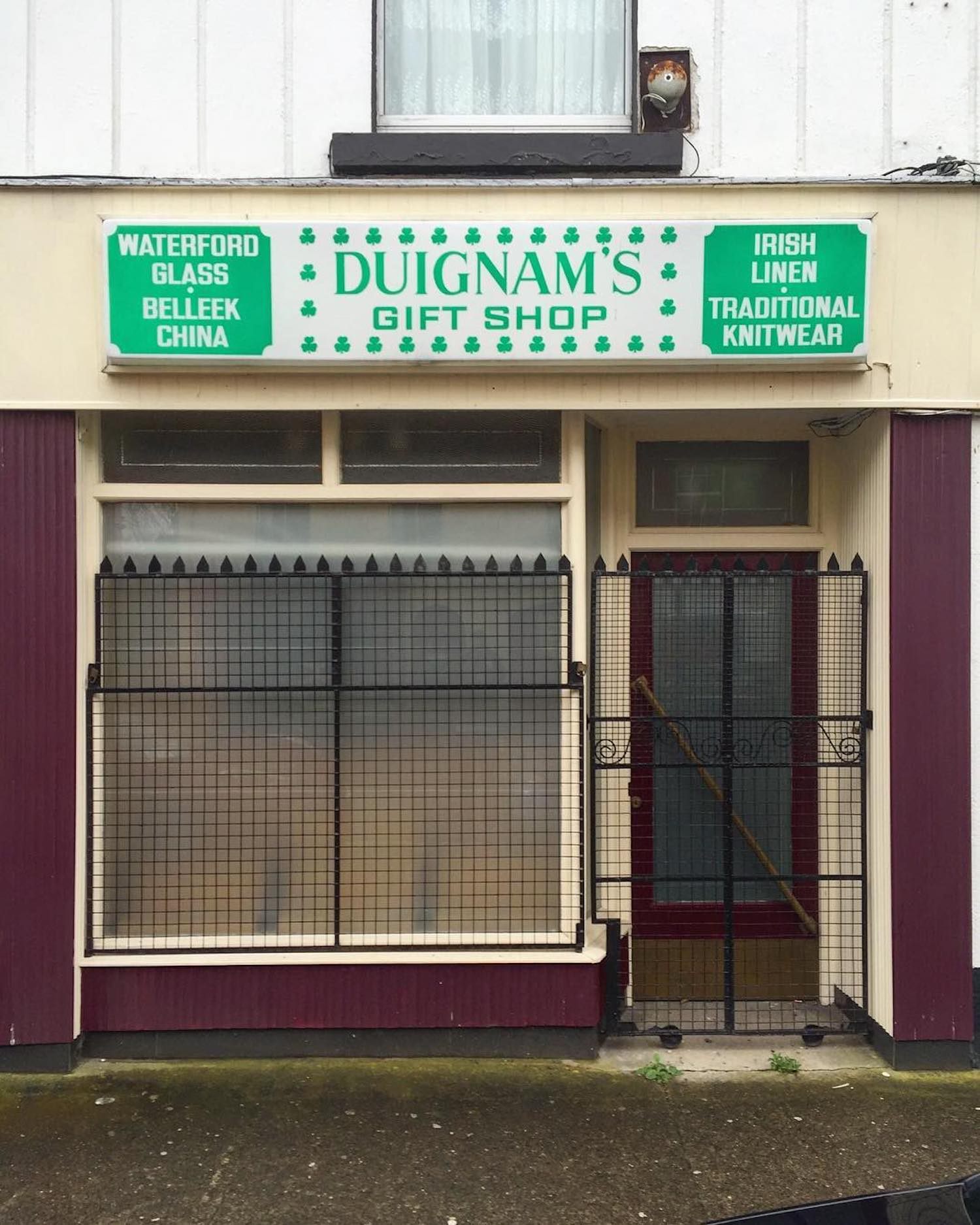 Over the years, Finnegan has noticed certain visual patterns. In West Cork, Kerry, and Limerick, he noticed a greater use of ceramic lettering, "while shopfronts in more northern counties such as Donegal and Cavan tend to use the Gaelic spelling of their names on the frontage." He also notes that designs would have been dependent on the local craftsmen. "So for instance some towns might have very beautiful hand-painted signage done by the local sign-painter, while others might be more focused on the skills of a local carpenter."
Atlas Obscura has a selection of images from Finnegan's project, which you can follow through the Instagram account our.type.