Found: An Antarctic Explorer's Painting, Hidden Among Penguin Poop And Mold
A conservator discovered the delicate watercolor in a dusty, dirty portfolio.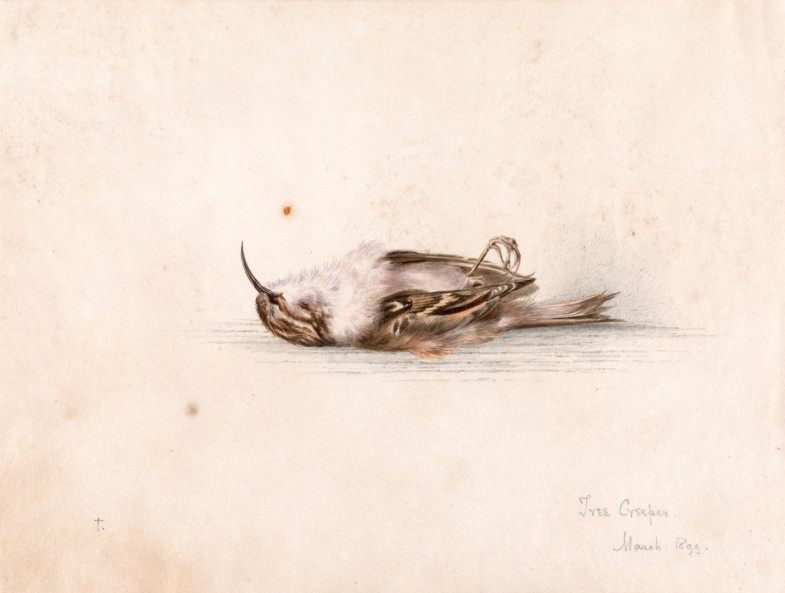 The season for getting anything done in Antarctica is short, and when the New Zealand Antarctic Heritage Trust was gathering artifacts for conservation at explorers' huts in Cape Adare, they had to work quickly. They gathered up 1,500 artifacts to bring north and conserve, including a portfolio of papers that had been hiding under a bunk inside the hut, among dust, mold, and penguin feathers and poo.
Later, in the lab, conservator Josefin Bergmark-Jimenez opened the portfolio and immediately shut it again, shocked by what she saw inside—a beautifully preserved watercolor of a small bird, lying on its back. It was labeled Tree Creeper, March 1899.
Left on the southern continent for more than a century, the delicate painting was preserved in the cold and dark of the huts on Cape Adare, a camp used by two Antarctic expeditions, a Norwegian-led group in 1899, which built the huts, and Robert Falcon Scott's 1911 expedition. The painting was a bit of a mystery, though. Tree creepers are not Antarctic birds, and it seemed likely that someone had brought the painting with them on the expedition. There was another clue, too: the portfolio of papers had a 1911 newspaper article in it that described the Scott expedition. Who could the painter have been?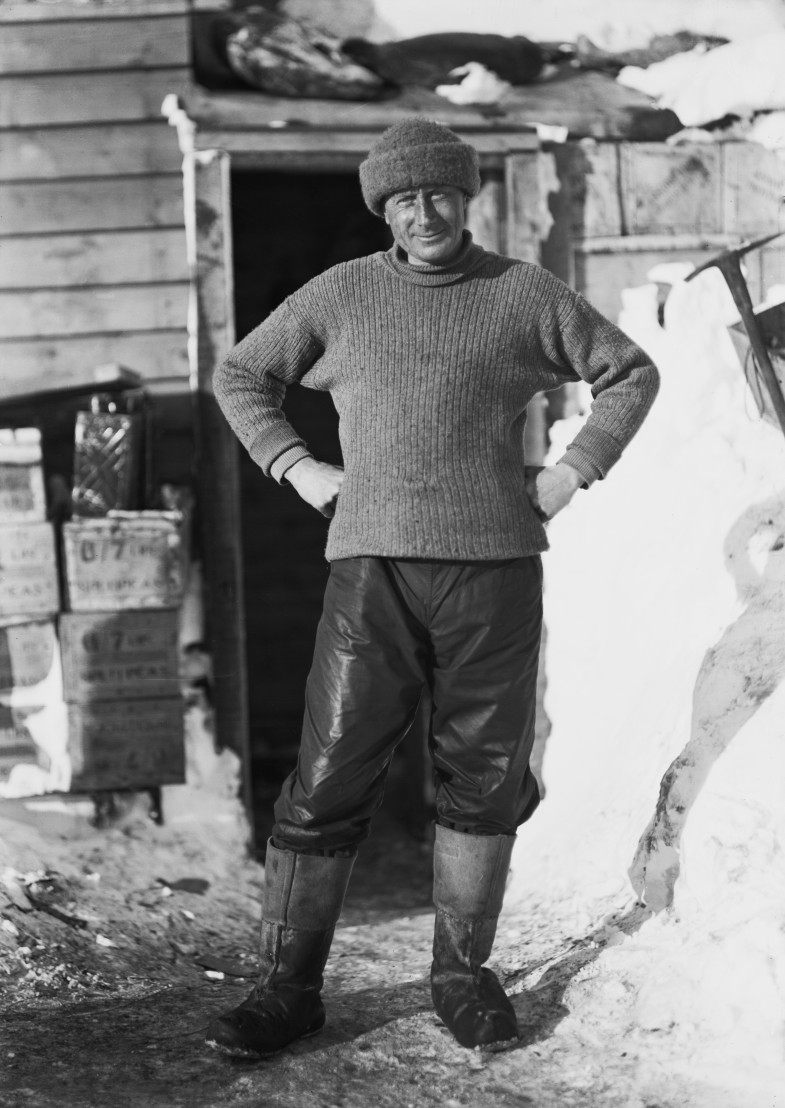 After she found the painting, Bergmark-Jimenez was at a lecture about Edward Wilson, the chief scientist on Scott's expedition. He was a multi-talented man—an artist, biologist, and doctor. The lecture included slides of Wilson's art, and the conservator immediately recognized the handwriting. It was the same lettering she had seen on the painting of the tree creeper.
The trust now believes that Wilson created the painting and brought it to Antarctica, where, along with Scott and three other men, he died after reaching the South Pole and finding Roald Amundsen had reached the goal first.
The huts and tents of polar explorers are recognized as historic sites and are Antarctic Specially Protected Areas. The natural conditions of the Antarctic environment have preserved these sites to some extent, but they're threatened by the changing climate and need care to survive over the long term. Wilson's painting, along with the other artifacts collected at Cape Adare, will be returned to the place where they were found after the huts built there are restored, as a monument to the explorers who risked their lives to see what was at the ends of the Earth.