9 Scottish Castles and One Neolithic Village Are Now Hiring
The jobs are simple, but the views are spectacular.
In medieval times, Urquhart Castle's main problem was a centuries-long war for Scottish independence. In an attempt to seize control of the castle, English and Scottish armies subjected Urquhart to a series of bloody battles, devastating raids, and constant storming—a real downer for one of Scotland's most picturesque castles, seated on the shores of Loch Ness.
In the 21st century, Urquhart Castle's greatest problem is stranded tourists. "They arrive by bus and are meant to leave by boat, but sometimes they forget to catch the boat," says Euan Fraser, the manager of the castle, which is one of many monuments under the purview of Historic Environment Scotland. "And sometimes they say, 'Oh, I don't want to go on the boat,' and so we call a taxi." Urquhart Castle is, technically speaking, a "complete ruin," Fraser says. The historic site has no rooms that would allow stranded guests to sleep over.
These problems could soon be yours, as Historic Environment Scotland is hiring for a slew of seasonal visitor associate positions at its various storied ruins. The jobs vary in task but share two things in common: a verdant, sweeping landscape and the chance to work alongside centuries of Scottish history. Applications are open until January 16.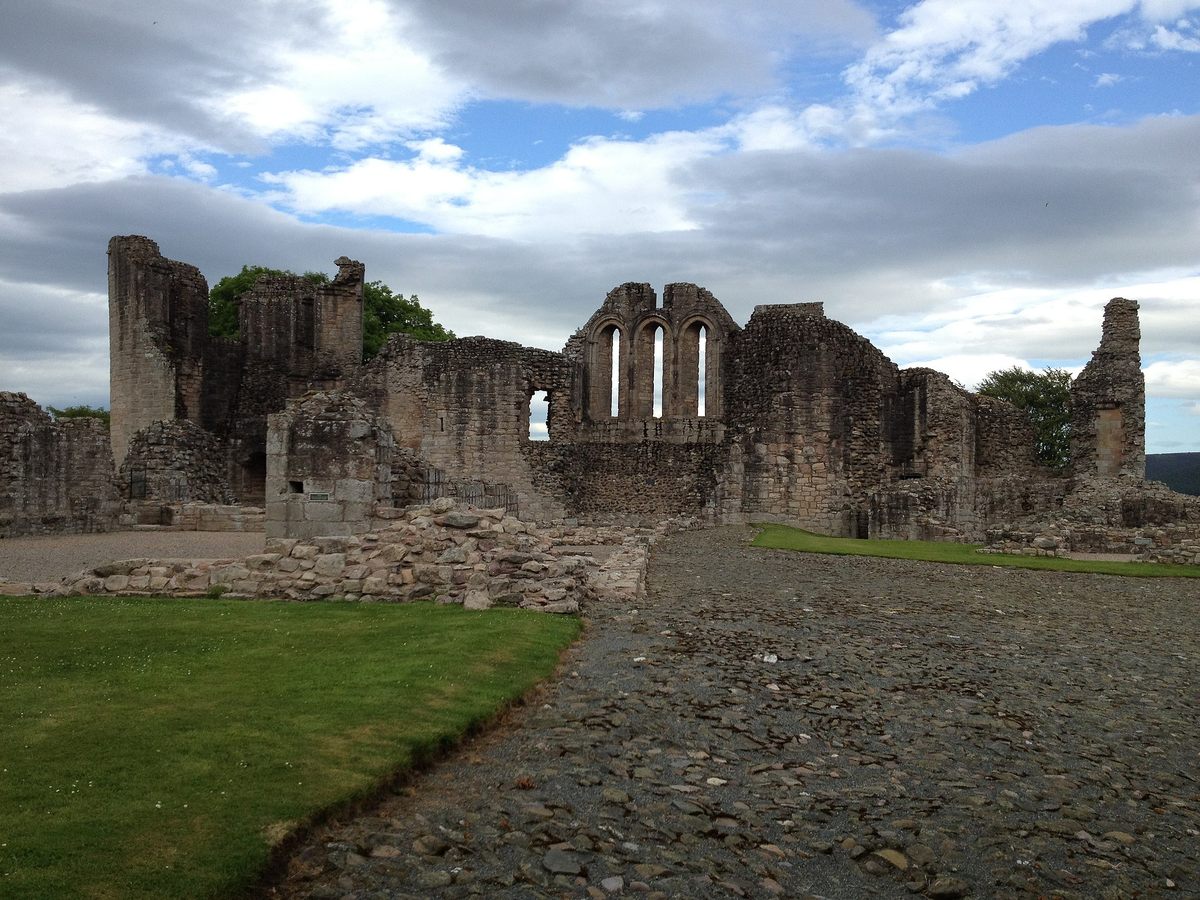 Scotland has no shortage of castles, or castle-related jobs: Kismul Castle, Stirling Castle, Lochleven Castle, St. Andrews Castle, Kildrummy Castle, Doune Castle, Dunblane Castle, Craigmillar Castle, and Newark Castle are all hiring. But not all of Scotland's ruins are so well-fortified. Fraser points to the Blackhouse, a traditional thatched house that a family would have occupied in the 19th century, and Skara Brae, a well-preserved Neolithic village that bustled 5,000 years ago. Unlike Urquhart, Skara Brae actually has rooms; an entire replica house was constructed, complete with a fire pit and furniture. It may be a better place to be stranded for the night.
Though working at a Scottish castle sounds grand, it's no more fancy than, say, working in a thatched house. Some job responsibilities might have once been common at the historic sites themselves, such as operating a boat to ferry people across Loch Ness or tending the garden. "Some castles have more herbaceous borders, the kind of shrubs that you'd expect of a castle," Fraser offers as an example. Others tasks are decidedly modern. "We always need someone to oversee the car park," he says. Occasionally, castle staff have to rid the site of unwanted visitors, such as a very angry badger who famously stormed Craignethan Castle in 2018. And no, you do not have to be Scottish to work at Historic Environment Scotland. In fact, Fraser says it's even helpful to speak another language, to guide international tourists.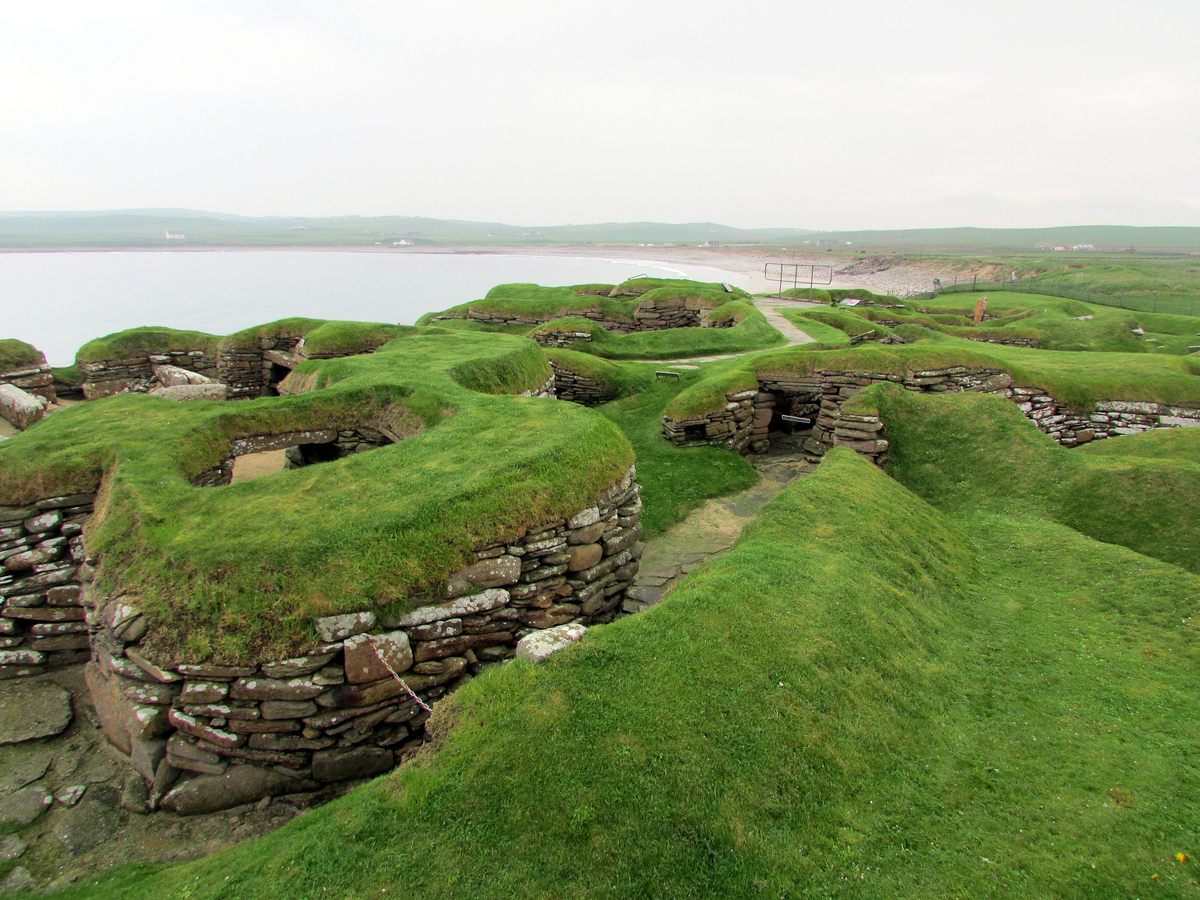 Fraser has a degree in engineering, but he's devoted his career to Scotland's historic sites. Before Urquhart, he worked at Dallas Dhu Distillery, a historic, single-malt Scotch whisky distillery and another site managed by Historic Environment. "At Dallas Dhu, unlike a working distillery, you can put your head in a still," he says. After several years at the distillery, Fraser left for a new job at Urquhart—a princely sort of promotion. Now, in his 20th year as the castle manager, he makes sure things run smoothly, and they generally do. "It doesn't matter if it's glorious sunshine or a snowy, blizzardy day, a castle is always a beautiful place," he says.
Fraser has a few words of advice for all future visitors passing through Urquhart. Come in the summer, around the evening, when there are fewer guests. "You get to see the site better, and wander around on your own," he says. Dusk at Urquhart is also majestic, as the setting sun casts a shimmering glow over Loch Ness. But he does have one ask: Please remember to catch your boat home.