Why Northern Long-Eared Bats Love Nantucket
On tourist-friendly islands in Massachusetts, a story of survival.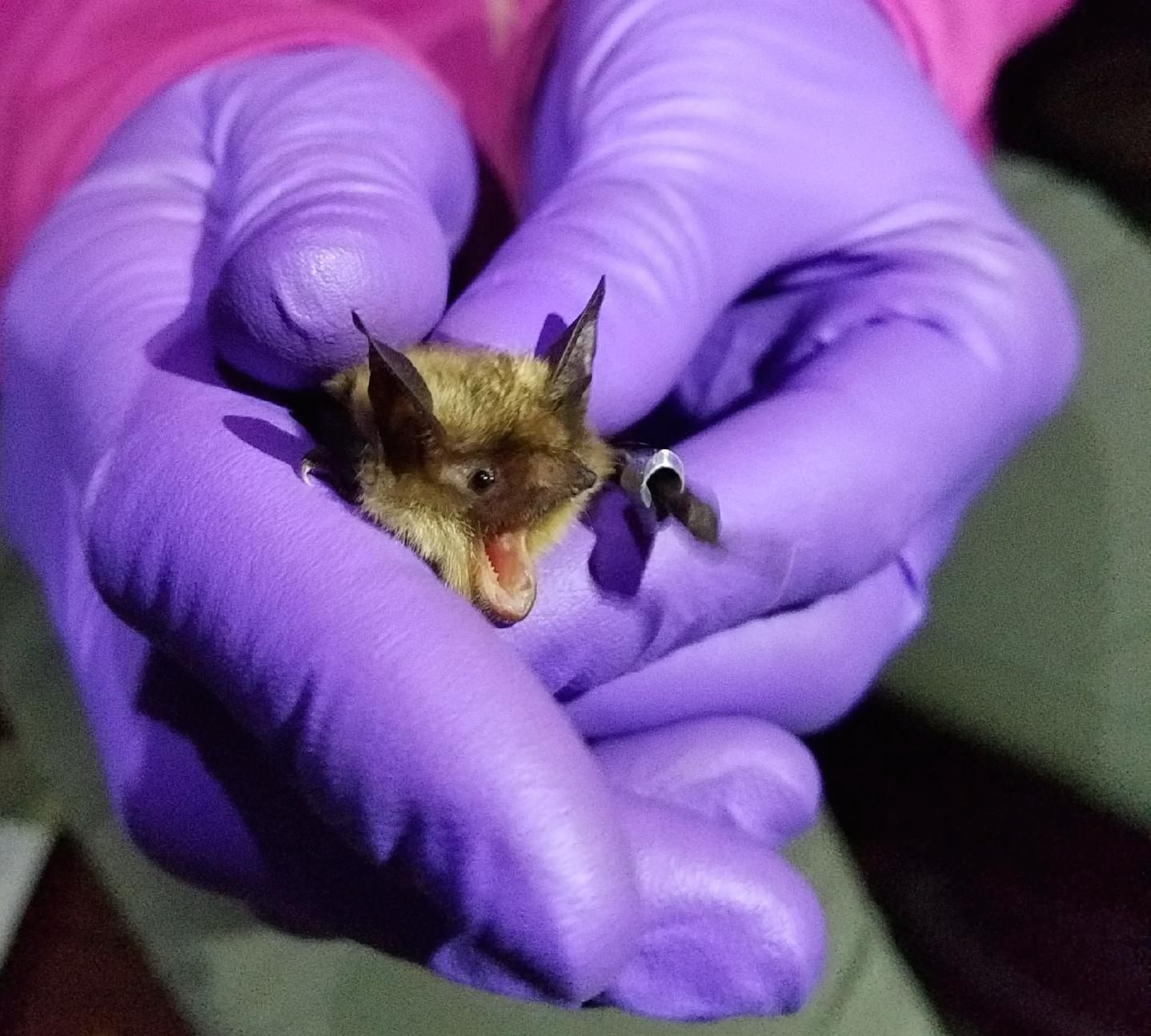 Like many of her neighbors, Danielle O'Dell of Nantucket, Massachusetts, has some strong opinions about local architecture. As more and more people discover the island, old houses keep coming down to make room for the new. O'Dell has watched dozens of homey little cottages, their shingles gray with age, get replaced by fresh-built summer mansions, and she doesn't necessarily like it.
Unlike many of her neighbors, though, O'Dell's concerns aren't driven by aesthetics, or an attachment to history. As a biologist with the Nantucket Conservation Foundation, she spotlights one thing about the old-style houses: with their eaves, attics, nooks and crannies, they make better homes for bats. Northern long-eareds, the species she's been tracking, prefer drafty crawlspaces to airtight finished basements. "Everything's brand-spanking new here now," O'Dell says. "I worry a little bit."
There's a reason the bats haven't been invited to recent zoning meetings: they're brand-spanking new, too. Until a couple of years ago, no one knew they were there—Nantucket, an island small enough that it once scrupulously regulated shingle colors, had somehow missed them. What's more, they seem to be thriving, a contrast with the mainland that intrigues local biologists. "We live in this tiny little place, and we think we know everything that's going on," says O'Dell. "And here we found a new species of mammal. It's crazy."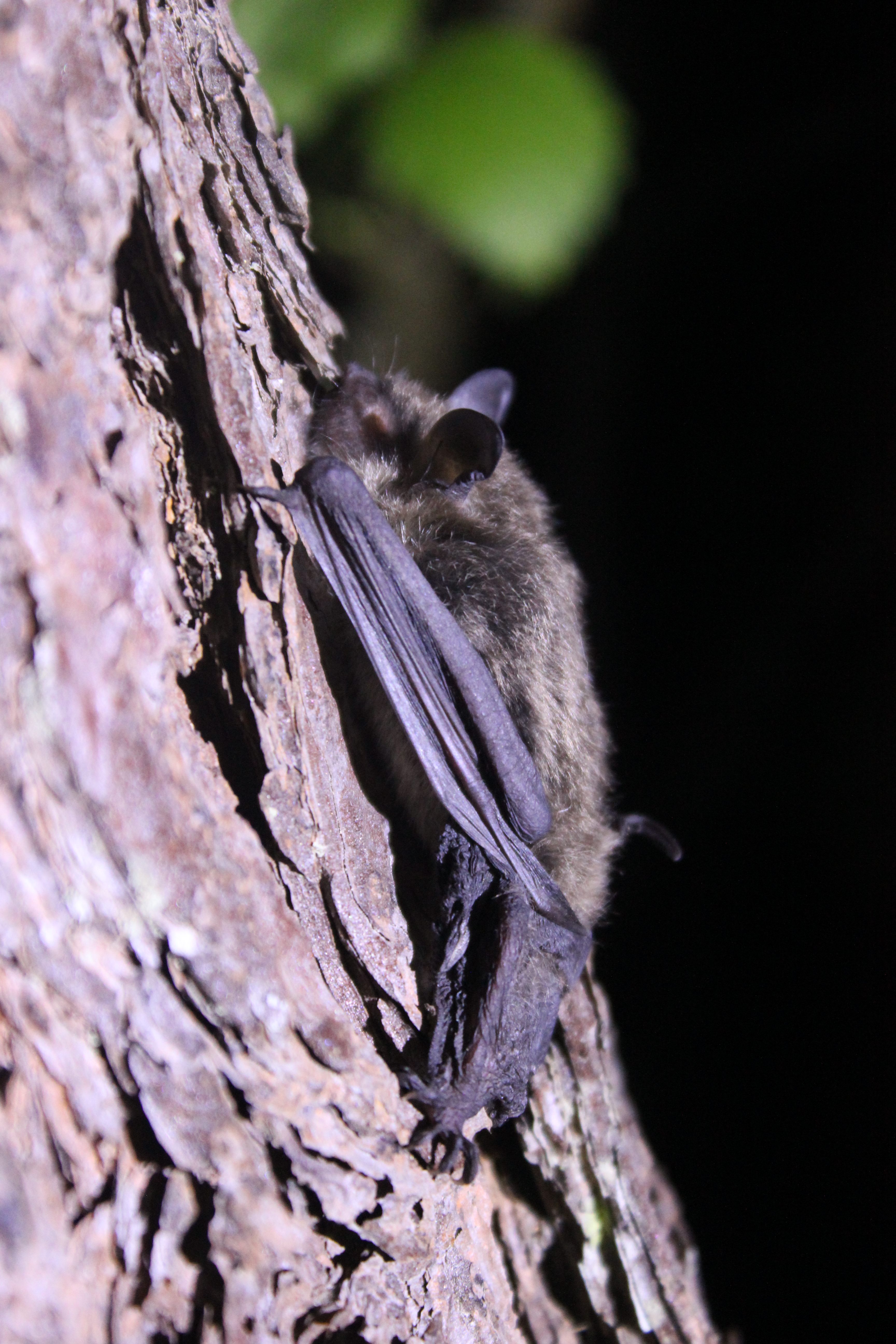 Nantucket has plenty of seasonal inhabitants: vacationers whose summer homes stand empty in the winter, and tourists who take the ferry over for a week or two. For years, biologists assumed any bats people saw on Nantucket were the same way—that they stopped over in the fall, en route to hibernating grounds farther south, and then again in the spring on their way back. "We don't have that many in the collections," says Emily Goldstein Murphy, the Director of Natural Science at the Maria Mitchell Association. She adds that historically, the island's naturalists have been more interested in birds and insects. "No one was really looking for bats."
That changed in the summer of 2015, when the researcher Zara Dowling, who was monitoring bat populations on nearby Cape Cod and Martha's Vineyard, decided to check Nantucket, too. "I thought, 'What the heck, it's worth a try,'" Dowling says. She set up some acoustic detectors, which picked up a near-continuous chorus of high and low-pitched calls—evidence of a variety of species. "It was a total shot in the dark," she says, and the denizens of the dark shot back.
Once they were on the scientists' radar, bats started showing up all over the place. Because it can be hard to identify bat types by sound alone, in the summer of 2016, O'Dell and her fellow researchers went out to see the newcomers for themselves. "We set up a net, and within 90 minutes we had caught 10 northern long-eared bats," she says.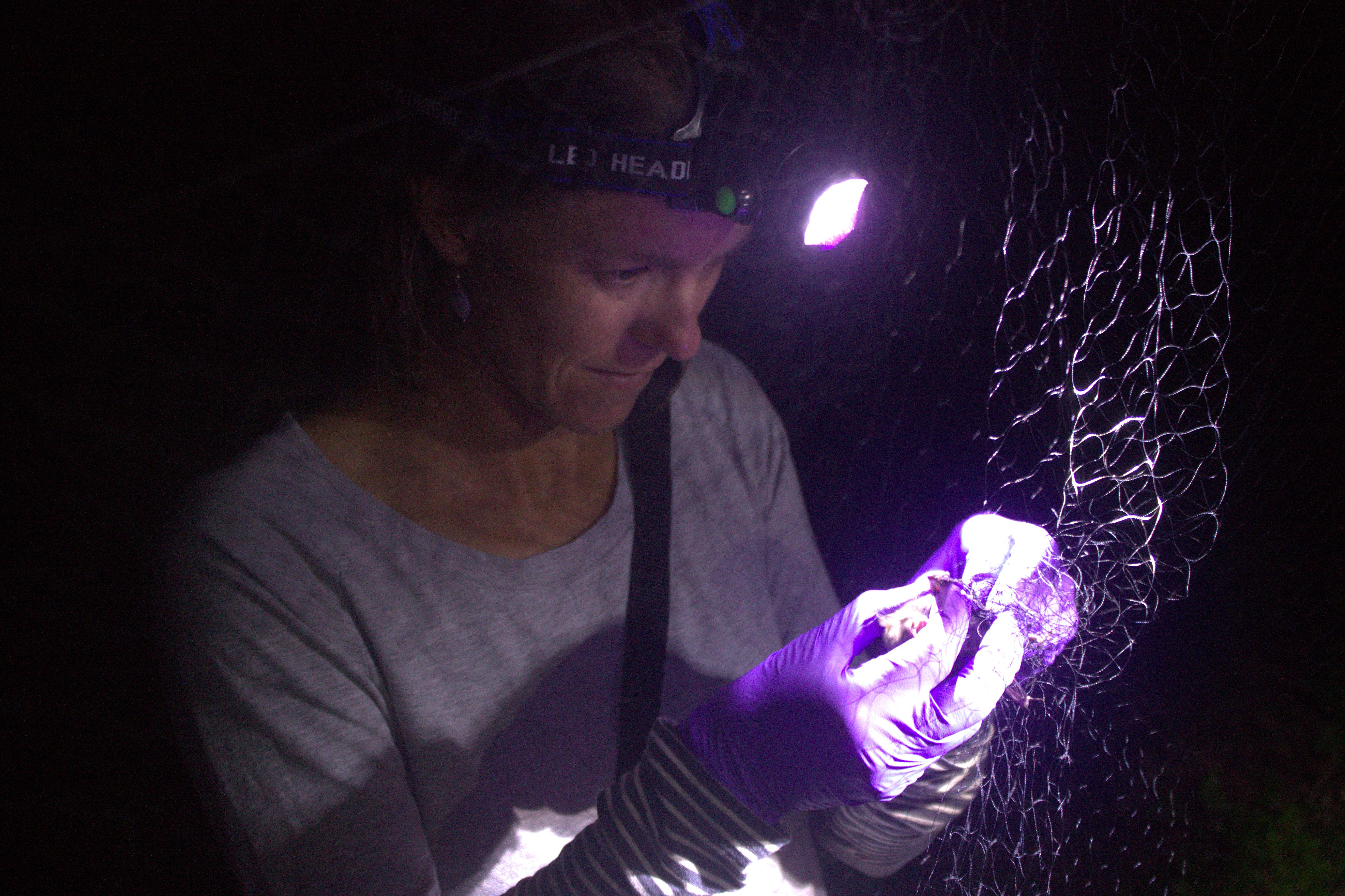 Over the last year, the researchers have engaged in further detective work, tracking individual bats with radio transmitters. They've concluded that although some of the bat species may just be passing through, the northern long-eareds, at least, aren't tourists: they spend the whole year on Nantucket, where they hibernate, mate, and raise their pups.
What's more, they seem to be enjoying the island's many comforts: although they're generally considered to be forest-dwelling bats, their squeaks have been detected near the ocean, over the island's famed sandplain grasslands, and even on the golf course driving range. "It's like, 'What are you doing there?'" says O'Dell. "We're getting them everywhere."
It's hard to blame them for having some fun. On much of the rest of the East Coast, northern long-eared bats have been hit hard by white nose syndrome, an itchy fungal disease that rouses bats early from hibernation and forces them to scratch themselves instead of sleeping, essentially exhausting them to death.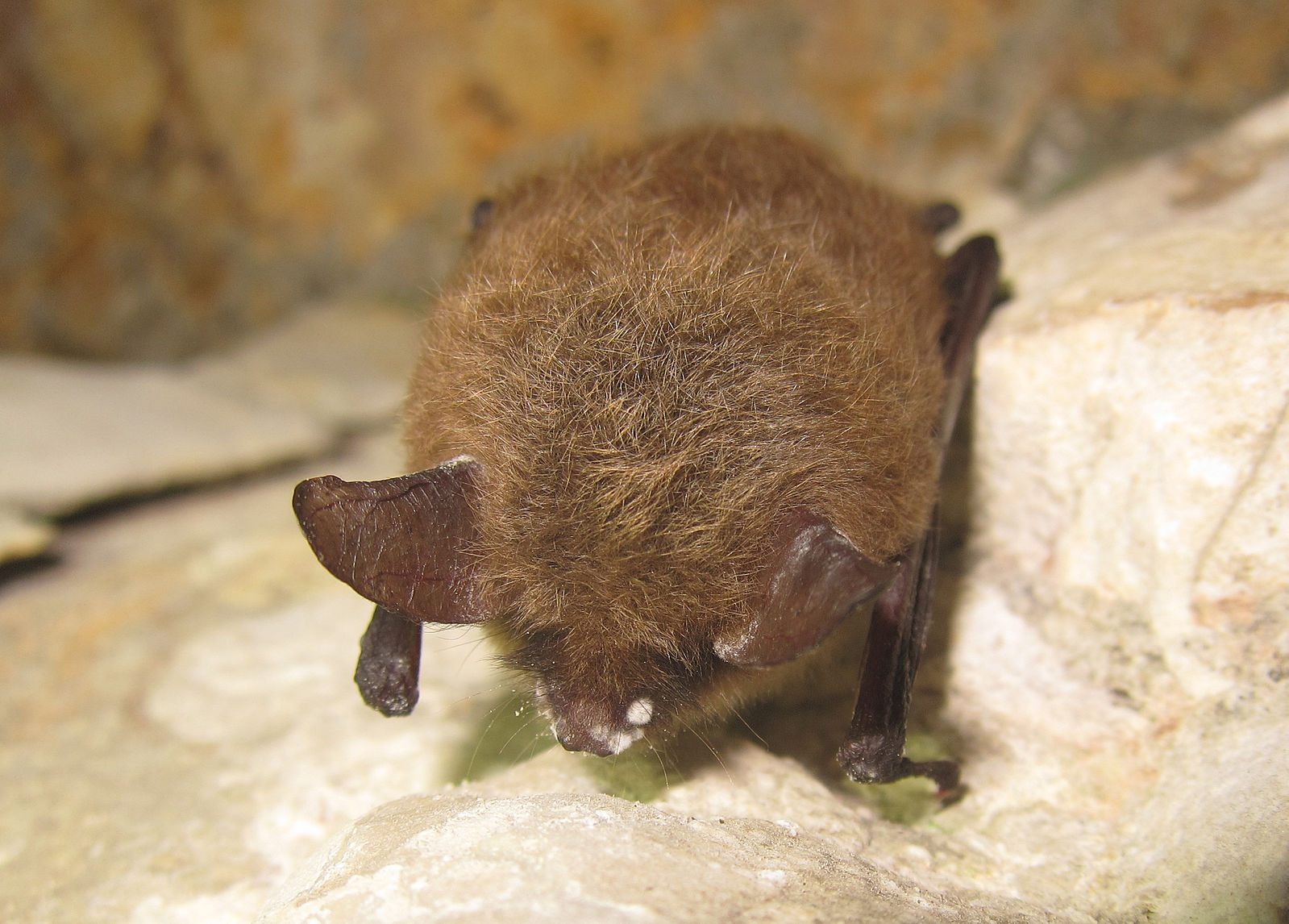 White nose thrives in cold, crowded environments: if one infected bat brings it into a cave, it can knock out up to 90 percent of the colony hanging inside. There are no bat caves on Nantucket, though, and so far, no sign of killer fungus, either. "We're really hopeful that we don't have it," says O'Dell. "Maybe the population here could be a refugium"—a place where the bats can hold on, despite dire circumstances elsewhere.
It's a cautious kind of hope. Martha's Vineyard—another of Cape Cod's islands, 38 miles from Nantucket as the bat flies—has been seriously tracking their own population of northern long-eareds since 2012. They too have seen pups, and evidence of full-time residency. They too have felt optimistic about their bats' cave-free lifestyle. And then, earlier this year, they found one of their tagged bats dead on the ground, hidden underneath some leaf litter. When they sent it out for a postmortem, it tested positive for the fungus that causes white nose syndrome.
The diagnosis "suggests that Martha's Vineyard is not the safe haven for bats that researchers had suspected it was," the Vineyard Gazette wrote at the time. As those researchers are quick to point out, though, one bat does not an epidemic make. "There are still a lot of unanswered questions," says Liz Baldwin of BiodiversityWorks, Martha's Vineyard's chief conservation organization. "We don't actually know where the bat came from." Did it fly over from Cape Cod and spend its last days on the island? Did it have white nose, but die of something different?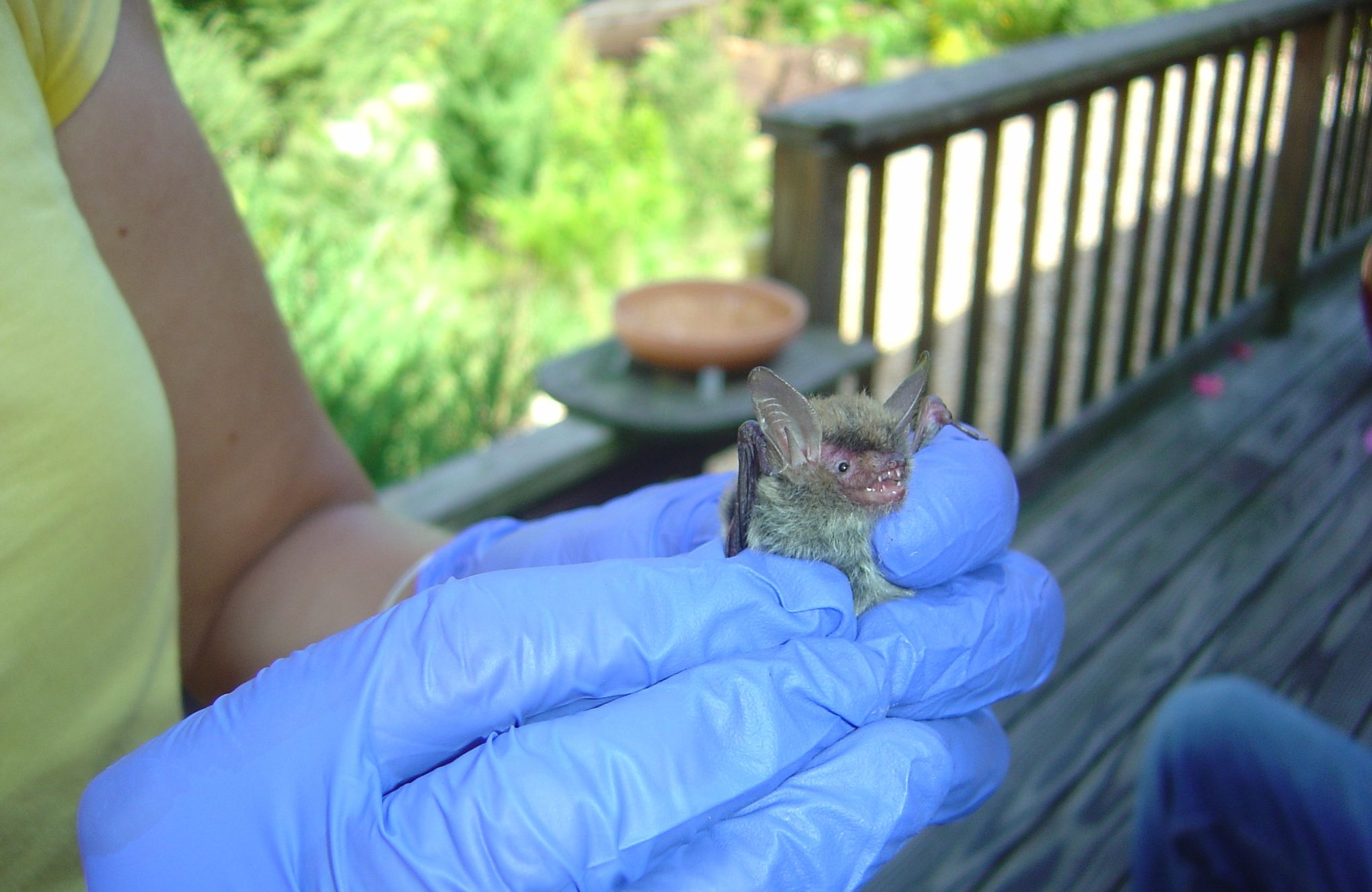 "These are all just theories," says Baldwin. Still, it's true that the case doesn't mesh with the standard mainland trajectory, in which one case of white nose means an instant plague. Plus, certain aspects of island life do seem promising for vulnerable bats. For one thing, Nantucket and Martha's Vineyard have slightly shorter winters than the mainland, which could spell briefer hibernations, leaving less time for the fungus to wreak havoc.
For another, small-group living might mean that even if some individuals do get white nose, they won't spread it to their brethren quite so quickly. "Maybe we lose a few each year, but we're not losing our entire population," says Baldwin.
Then there are those creaky old New England houses—the ones that are left, at least. O'Dell and her team are still trying to figure out exactly where Nantucket's bats are hibernating, but when they managed to follow one group home, it brought them right to a crawlspace.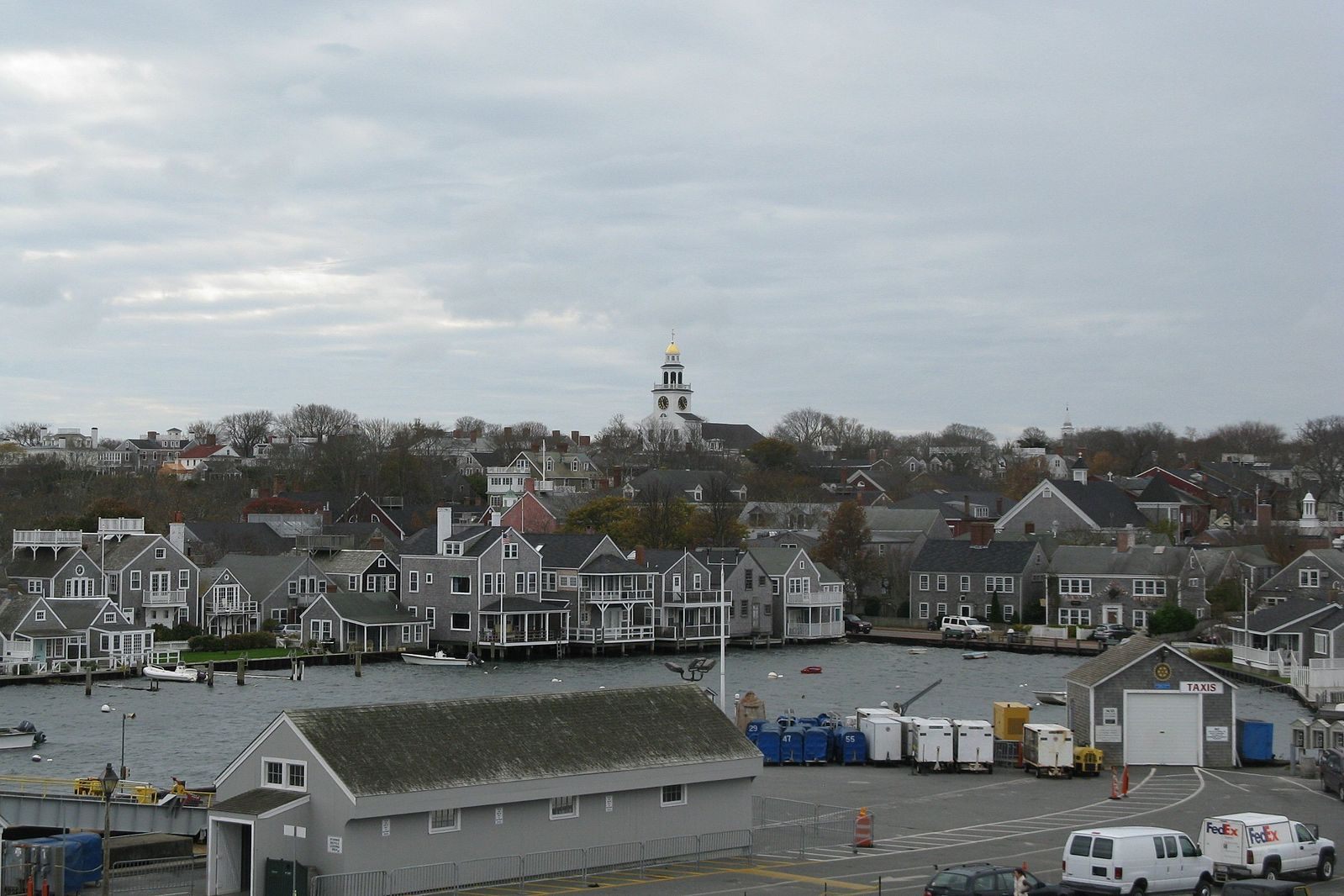 Last but not least, the bats have a welcoming committee. They're a bit hard to keep up with—they tend to chew or groom off their own transmitters—so O'Dell has been talking up their presence aggressively, recruiting locals and visitors alike to call in signs and sightings.
"People are fascinated," she says, especially once they learn that the island's small colonies may be escaping disease. A few weeks after she manned a bat-themed table at the island's annual science festival, one young enthusiast—who happens to live in an old house—recognized the fluttering shapes he had been seeing in the evening sky.
"'He saw bats flying from under their shingles and said, 'Mom, you have to call the bat lady,'" says O'Dell. So she did. After all, it's not every day you meet a new neighbor.