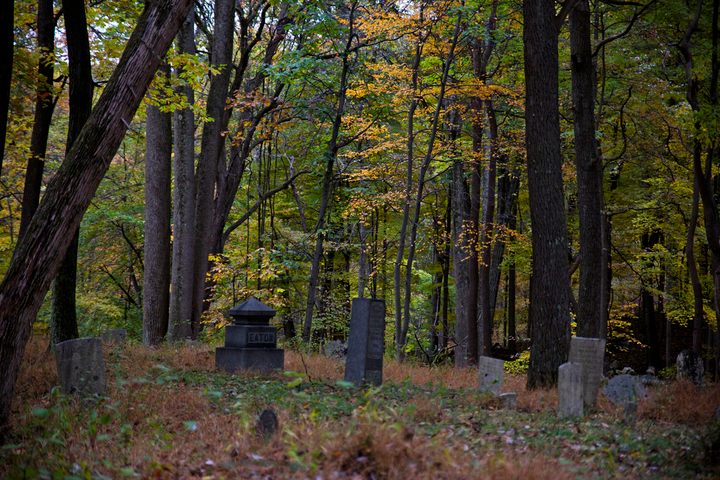 In This New York Ghost Town, the Graveyards Keep Growing
Doodletown was shuttered by the state in 1965. That hasn't stopped Doodletowners from burying their dead there.
The Junes had called Bear Mountain State Park to let them know there was going to be another funeral in Doodletown. Arthur June had died on March 31, at age 72. He was born here, in Doodletown, and now his family was returning him to the land he loved.
No one has lived in this abandoned hamlet in upstate New York since 1965, but the Junes, and other former residents and descendants, retain life rights to the old cemeteries concealed in the woods of Bear Mountain, high above the Hudson River.
After some rain, the funeral procession made its way up the winding mountain pass to Doodletown. Park employees unlocked the gate on Lemmon Road—a nearly invisible dead end to passersby that seals off the ruins of the town from unwanted motor traffic. Aside from some foundations and cellar holes, the Second June Cemetery—named after two of Arthur's ancestors, Ithiel and Charity—is one of the only things the state didn't demolish as soon as the last June left Doodletown.
The park is supposed to maintain the road, specifically for funerals, but it's an uneven, half-paved trail that fades into dirt, rock, and foliage, lined with barberry bushes and old rock walls built by the June's ancestors, which date as far back as Doodletown's founding, in 1762. Disused electric wires, which were only strung through the hamlet in 1946, look like man-made vines now, sagging down into the brush—another part of this once vibrant village that's being swallowed by nature.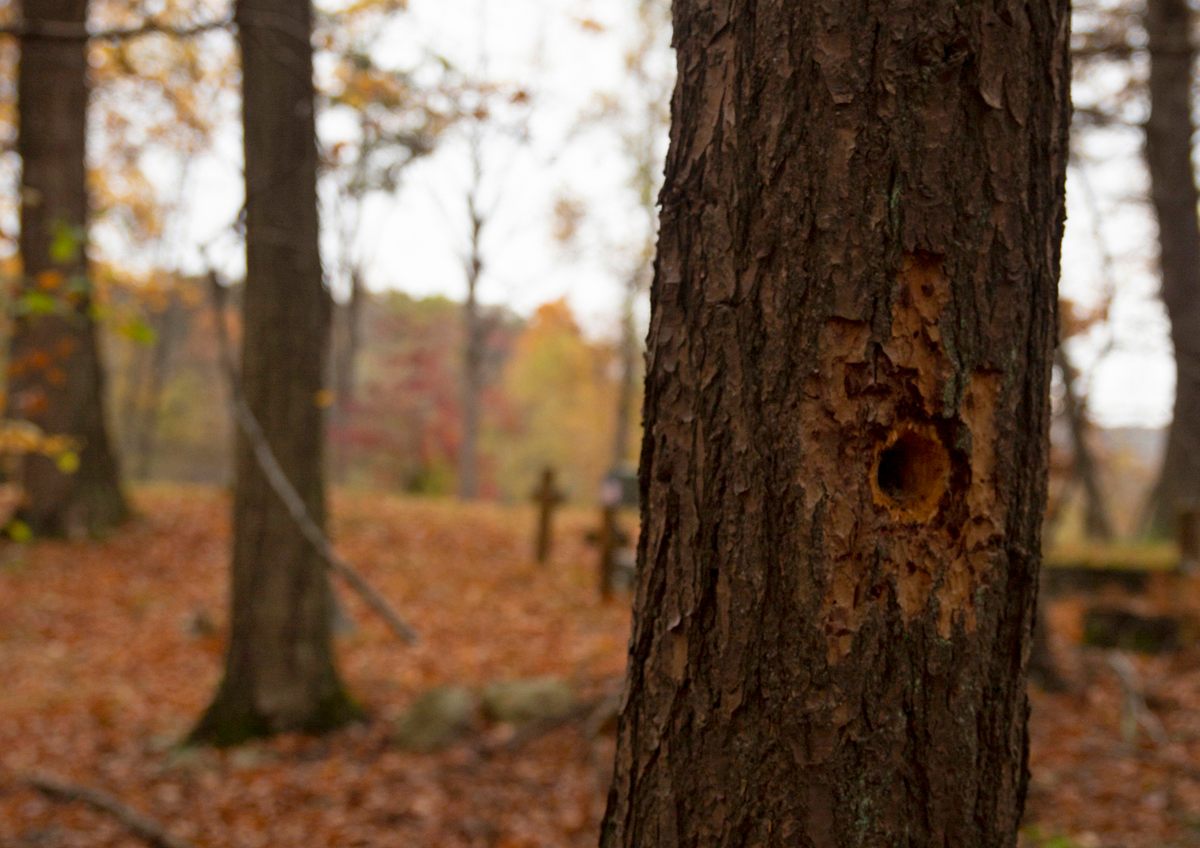 Arthur's procession went as far down the winding, narrow path as it could, until the early April mud became impassable. The cemetery, beyond the trees, was still about 50 yards away. The park employees made a path out of plywood for the family to walk safely to the gravesite, carrying Arthur's urn the rest of the way.
When Junes die now, they're typically cremated, to ensure there's enough space for future descendants who might want to join their family on the mountain. (The only thing former Doodletown residents and descendants are legally allowed to do up here now—aside from hike, which anyone can do—is bury their dead.)
Cradling Arthur's urn, his wife, Vera, joined by their six grandchildren and a host of extended family and friends, walked past the Doodletown Brook where Arthur and his siblings––Eileen, Sharon, Caroline, William, and Gilbert—once swam as children, and the plots of land where they used to help their mother hang drying clothes between the trees.
The cemetery is a single craggy acre, seated at the edge of Doodletown Lake—a spleen-shaped body of water that looks clean enough to drink. There are signs nailed to trees here that say "CEMETERY CLOSED - AUTHORIZED PERSONNEL ONLY." A dead pine twists up through the middle of the cemetery, separating the newest June graves from the weather-beaten graves of their ancestors.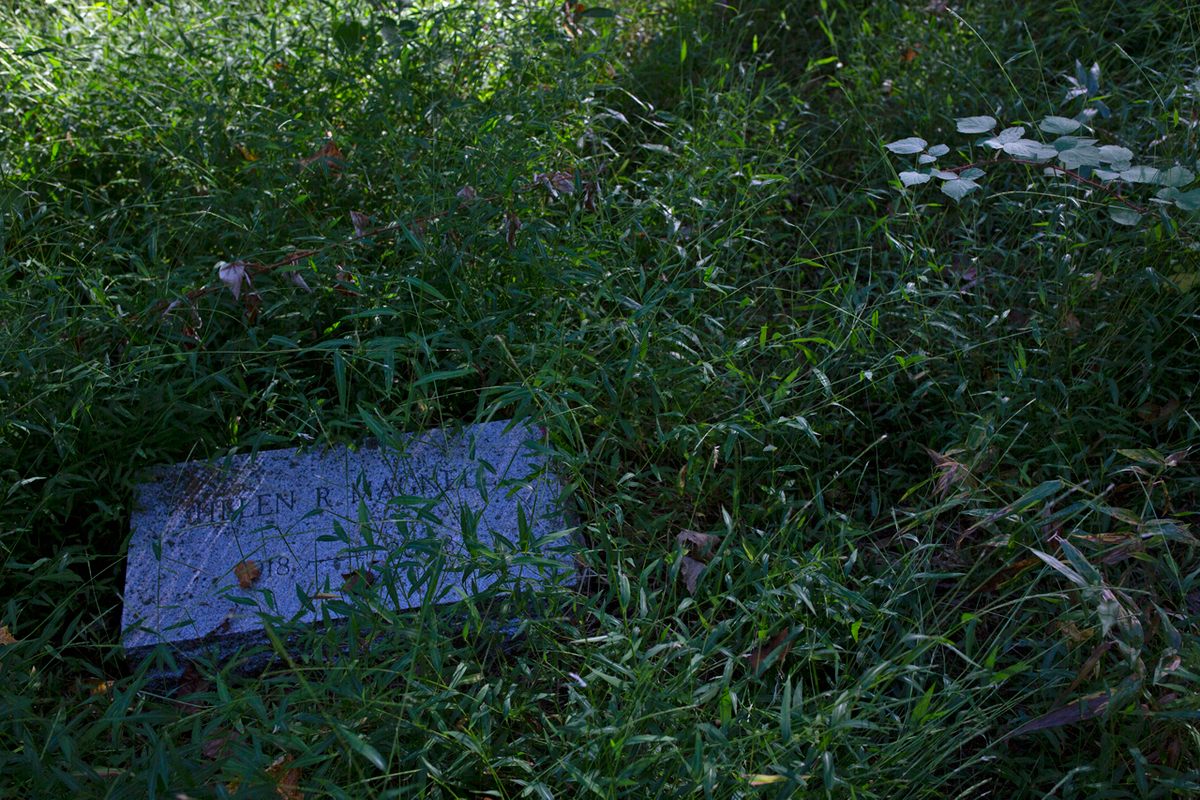 Arthur's sons—Curtis, Richard, and Scott—proceeded to dig their father's grave. The Junes have always dug their own graves. It's been that way since the first June—Charity—was buried in the First June Cemetery, sometime in the late 1700s, when the town was a center of mining and logging.
Arthur and his wife, Vera, were the last couple to be married in Doodletown, in the little white church that's a five-minute walk west from the Second June Cemetery. That was just three years before New York State kicked everyone out of Doodletown by way of eminent domain. Almost immediately after the town was emptied, the state sent bulldozers to level the 70 homes, the church, and the beloved school.
Arthur worked for the park up until his death—a job he unhappily held for 53 years. Bitter as he was to have lost his home, the park offered steady work. Other Doodletowners have made a similar peace. If you look at a roster of park employees today, you'll see the family names of many former residents.
In 1964 the state gave residents of Doodletown, and other mountain hamlets nearby, two options: Take a buyout or be condemned. A ski resort was coming, whether they were ready or not. (The ski resort never materialized. The area was absorbed into Bear Mountain State Park instead.)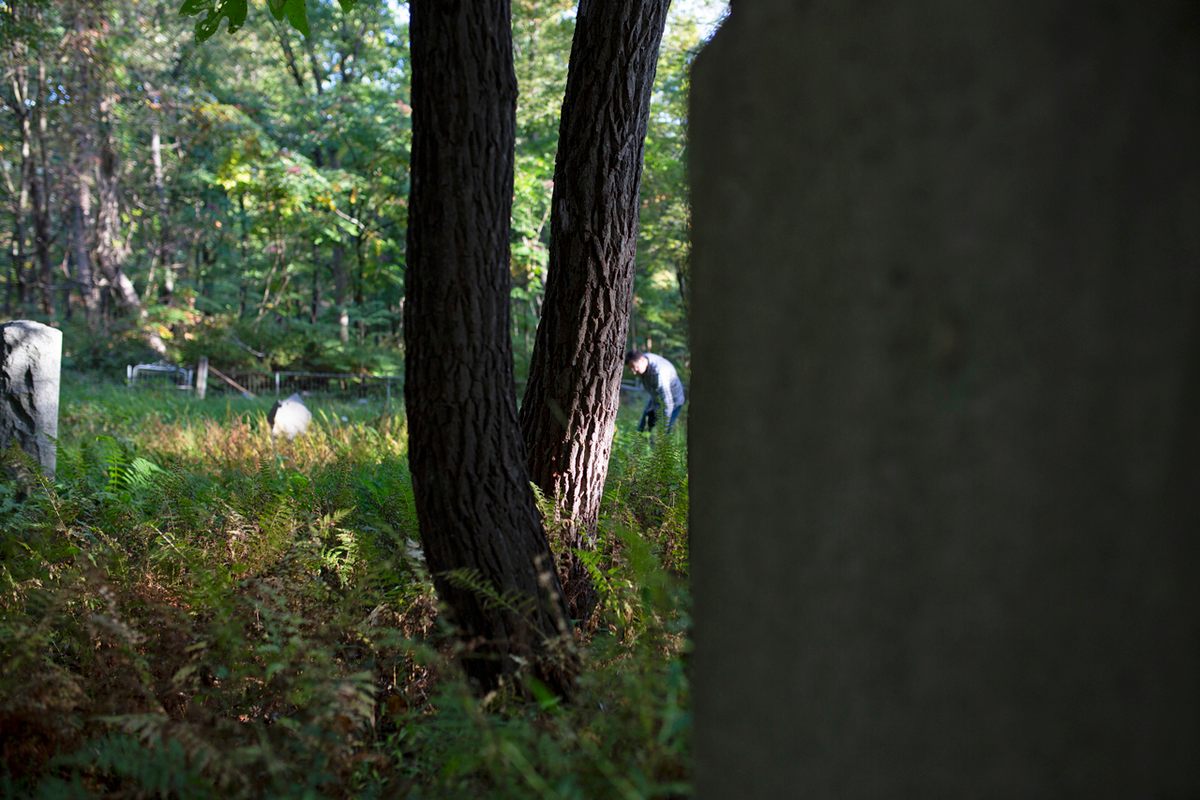 Doodletown was the last of the hamlets to be taken. It was also the largest. The other villages, such as Sebago, have tiny graveyards hidden in the forest as well, but none as active as Doodletown's.
Clarence June Sr., Arthur's father, was one of the first to sell. It's something that his daughter, Eileen Bramsen, is still slow to admit. She fears that her father's decision provided the impetus for others to sell, rather than put up more of a fight. Then again, there weren't any good options. "It was going to happen no matter what we did," she says. Her parents—her mother was named Irene—had eight children and bills to pay.
Those who grew up here remember it as an intensely quiet, idyllic place; the dense woods and high elevation seemed to block all sound from the outside world. As a child, Eileen and her friends and siblings would jump into "the 10 foot"—a swimming hole that young Junes still swim in today (although it's illegal to do so, even for Doodletown descendants). Eileen remembers exploring caves, climbing trees, and playing hide-and-seek until it was dark. On summer nights, fireflies illuminated the night. On fall mornings, a thick, serpent-like band of fog hovered above the Hudson River.
Eileen recalls learning how to make holiday wreaths with her mom, for extra money. She'd go out and collect vines and twist them into circles. They'd spend the month leading up to Christmas making wreaths. One time, she helped her mother build one 25 feet in diameter, for the Bear Mountain Inn to hang from its façade.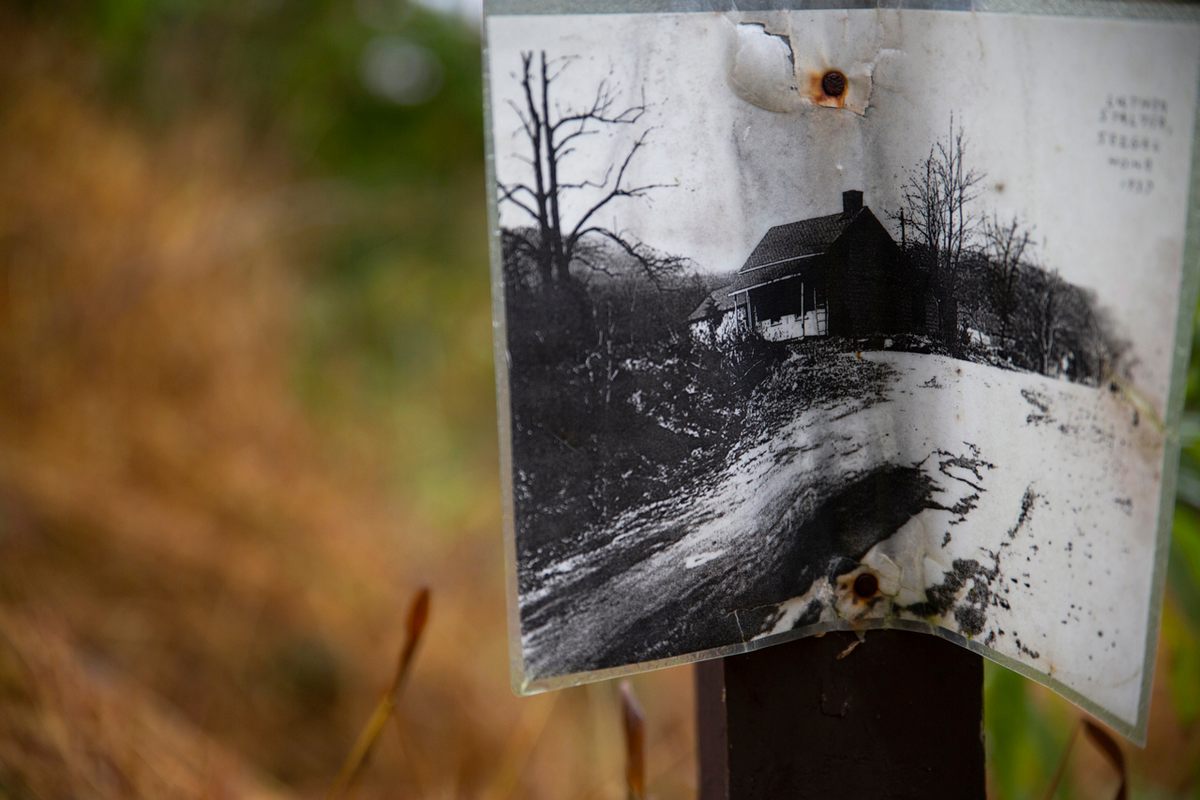 Today Doodletown is defined locally by its many myths. People in the towns at the foot of the mountain speak of feral children up here. And Dunder the Troll, who lives in the woods. And pirate treasure hidden in the mica mines below the surface of the mountain.
Then there's the myth of the town's namesake. If you grew up in this area, you might've heard that Doodletown was named after British troops who marched through singing "Yankee Doodle Dandy" on their way to conquer Fort Clinton. The reality is that the British did come through, but at that point Doodletown was already named, as letters dated before the Revolutionary War attest. (The real provenance of Doodletown's name comes from the Dutch word Doddel, which means "Dead Valley" or "Dead Wood.")
Toward the end of Doodletown's existence, there was a wave of strange tourism. People would drive into town asking where all the activity was. There'd been articles in the papers about the hamlet being bought out, so curious motorists drove down Lemmon Road to see what was going on. It probably hadn't been that busy since those thousand British troops marched through.
There was no mass exodus from Doodletown. Everyone moved out individually, one at a time. Some dug in their heels more than others, but eventually everyone left. Many settled in the towns at the foot of the mountain: Highland Falls, Fort Montgomery, Stony Point, Tomkins Cove.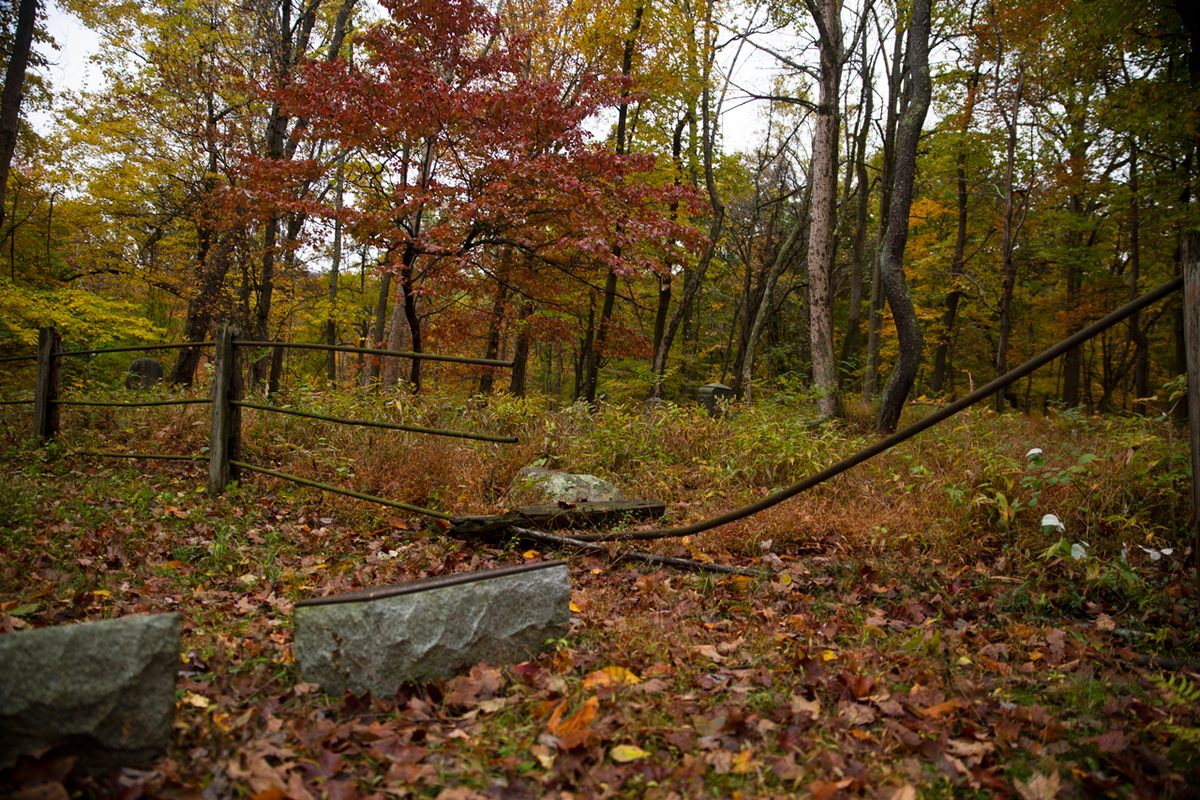 Eileen's brother, Clarence Jr., had his home turned into a park building, but he was allowed to stay on for a little while as a maintenance man. During his last days here, he watched state workers start to flatten everything, even tearing up the roads. Soon after, vandals found their way into the empty village. They destroyed the Herbert-Weyant Cemetery, and set the beloved school—the heart of Doodletown—on fire.
One October, years later, park rangers came upon a Halloween party in the cemetery. Headstones had been decorated, and lanterns hung from trees. Campers, too, have been discovered by the Junes, building fires among the family graves.
Clarence June Jr. was the last person to live in Doodletown—a matter of pride for him. He and his family left for good on January 16, 1965. Before everything was torn down, he and his father spent time shooting 8-mm film of every building. Clarence Sr. was there the day the bulldozer tore down the school.
Thirty years later, when Eileen helped plan the first official Doodletown reunion, she used her father's footage. Approximately 200 people showed up. Eileen made sure to plan that reunion, and all future ones, on Columbus Day, in hopes that it would be too cold for the rattlesnakes and copperheads. (There's always been a snake problem in Doodletown.)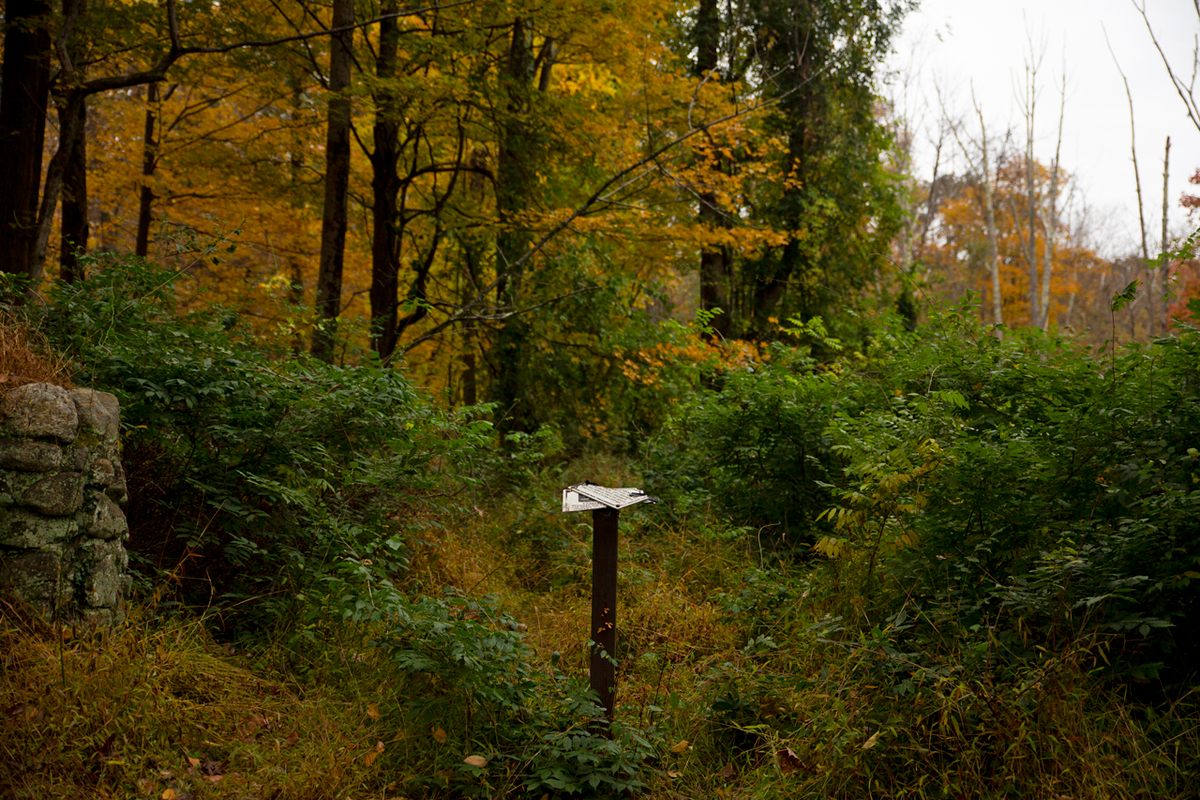 Eileen bought a machine to transfer her dad's 8-mm films to VHS. She and her husband made a virtual tour out of the old footage. Eileen narrated. The footage played on a loop. Nearly everyone who attended the school in Doodletown cried at the sight of its demolition.
Now a siren tower sits in where the school was, rising above the tallest trees, ready to bray warnings if there's an emergency at the nearby nuclear power plant, the Indian Point Energy Center.
Most of the current June grandchildren have only known Doodletown as a ruin, but they've spent their young lives exploring the forest, the caves, and the brooks just the same. It's illegal, but if a ranger were to find them, there's a good chance he or she has a personal connection to Doodletown, making the chances of getting in trouble unlikely. Still, the Junes have become tourists in their ancestral home.
Before Arthur passed away, his granddaughter, Leah, said she wanted to be the new last person married in Doodletown. She got engaged not long before he died. Arthur was able to help her get the proper permits for the wedding. One year after Arthur's funeral, Leah was married in the field by the lake, opposite the cemetery. Arthur was practically in attendance.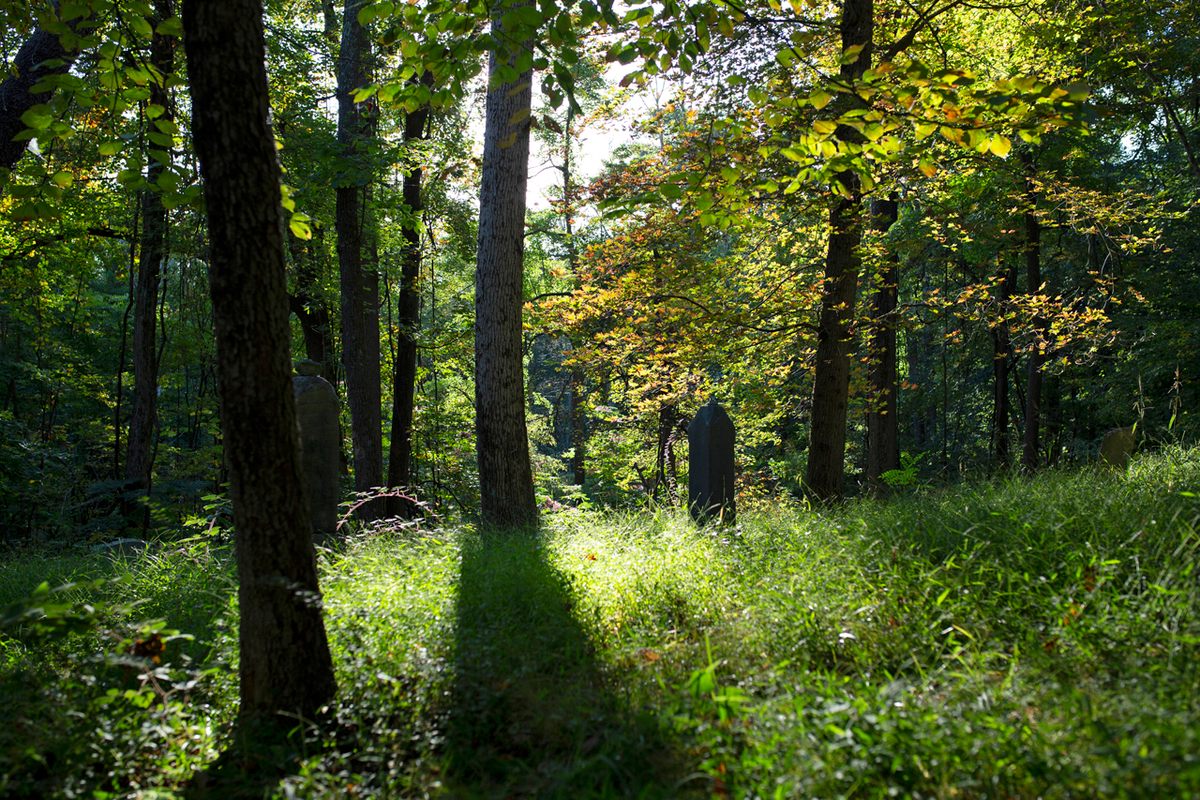 The Junes still maintain their own gravesite. They bring their own lawn mower to tend the grass, their own chainsaws to cut fallen trees. Vera's sons have restored a park bench and placed it beside Arthur's grave, so that their mother can sit with their father. His headstone reads: "Do not stand at my grave and cry, I am not there, I did not die."
Sometimes when Vera is in Doodletown to visit Arthur, she meets curious hikers who find their way to the isolated cemetery. They stop at the edge, afraid to walk past the signs, wondering how and why there's a cemetery on this secluded mountain. And who's there mourning among the ruins. Vera and her family will often invite them in—so that they can tell someone else the story of Doodletown.