The Latest New Species Discoveries From the Greater Mekong
Three mammals, two fish, 11 reptiles, 11 amphibians, and 88 plants, all from the same region.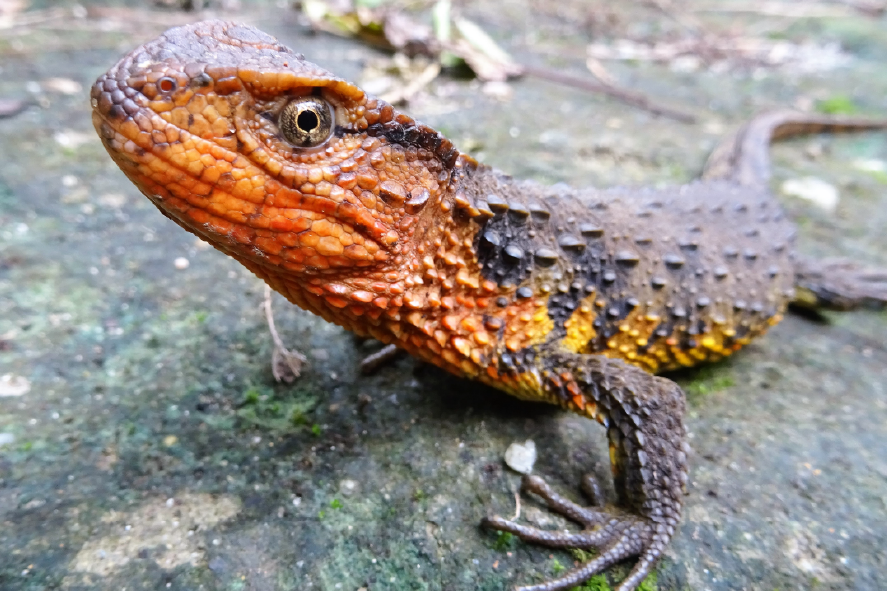 Every year, thousands of new species of plants and animals are officially discovered across the globe. One particularly rich area for such discoveries is the Southeast Asian region called the Greater Mekong. It's a place so dense with yet-to-be-identified lifeforms that each year, the World Wildlife Fund releases reports detailing all of the new species identified there.
This year's report identifies 115 new Greater Mekong-based species, including three mammals, two fish, 11 reptiles, 11 amphibians, and 88 plants. While it's an impressive number, it is down a bit from the previous year's report, in which 163 new species were identified. Since 1997, which is as far back as the WWF's reporting goes, a total of 2,524 new species have been identified in the Greater Mekong. (Note that due to the lag involved with officially describing new species, each annual report in fact presents the previous year's findings).
Surrounding the Mekong River, the Greater Mekong encompasses six countries including Cambodia, Laos, Myanmar, Thailand, Vietnam, and the southern province of Yunnan in China. Within its borders, the region holds wetlands, rocky crags, plateaus, plains, and a variety of forest types, all of which harbor a great deal of diverse life. The Mekong River itself also teems with life, making it both scientifically interesting and attractive for human activity, including fishing and trade. This rich mix of biodiversity and increasing human influence make the region an important treasure trove for discovery, but one that is increasingly under threat.
This year's crop is filled with fascinating specimens. While new plants make up the majority of the new species identified in the report, such as a new type of Cambodian yellow flower belonging to the Laurel family, the new fauna are the real attention grabbers. Among the stars given the spotlight by the WWF are the Shinisaurus crocodilus vietnamensis, or Vietnamese crocodile lizard, a brightly colored reptile that has been proven to be its own species; two new species of tiny Vietnamese moles; and a new variety of snail-eating turtle that was discovered being sold in a Thai market. A full list of the new Greater Mekong species, along with links to their "coming out" publications, can be found here.