How Native-Owned Restaurants Prioritize Native-Grown Ingredients
Native American restaurants are sourcing traditional foods from near and far.
It's easy to understand why fast-casual restaurants are popular with diners. They're quick and often affordably priced, plus you get to build a meal to your exact tastes—think Chipotle's burritos or Shake Shack's burgers.
In Denver, the fast-casual capital, the concept has extended to Venezuelan arepas, South Indian curry bowls, and American Indian eats. The latter can be found at Tocabe, which serves build-your-own Indian tacos, fry breads, nachos, salads, and posu bowls. ("Posu" means "rice" in the Osage language.) Ordering one of the bowls feels routine. There's the base (a scoop of wild rice or red quinoa with wheat berry), the meat or veggies, the beans, some mixed greens, the toppings (perhaps hominy and roasted green chiles), and a sauce. But though it looks familiar, this bowl is not like others.
While much of the food world continues to rally around the concept of "local first," Tocabe lives by another motto: Native first, local second. In that one bowl, diners encounter wild rice from Red Lake Nation Foods, wheat berries from Ramona Farms, Séka Hills' elderberries, and corn harvested by Bow & Arrow Brand LLC, all tribal- or Native-operated enterprises.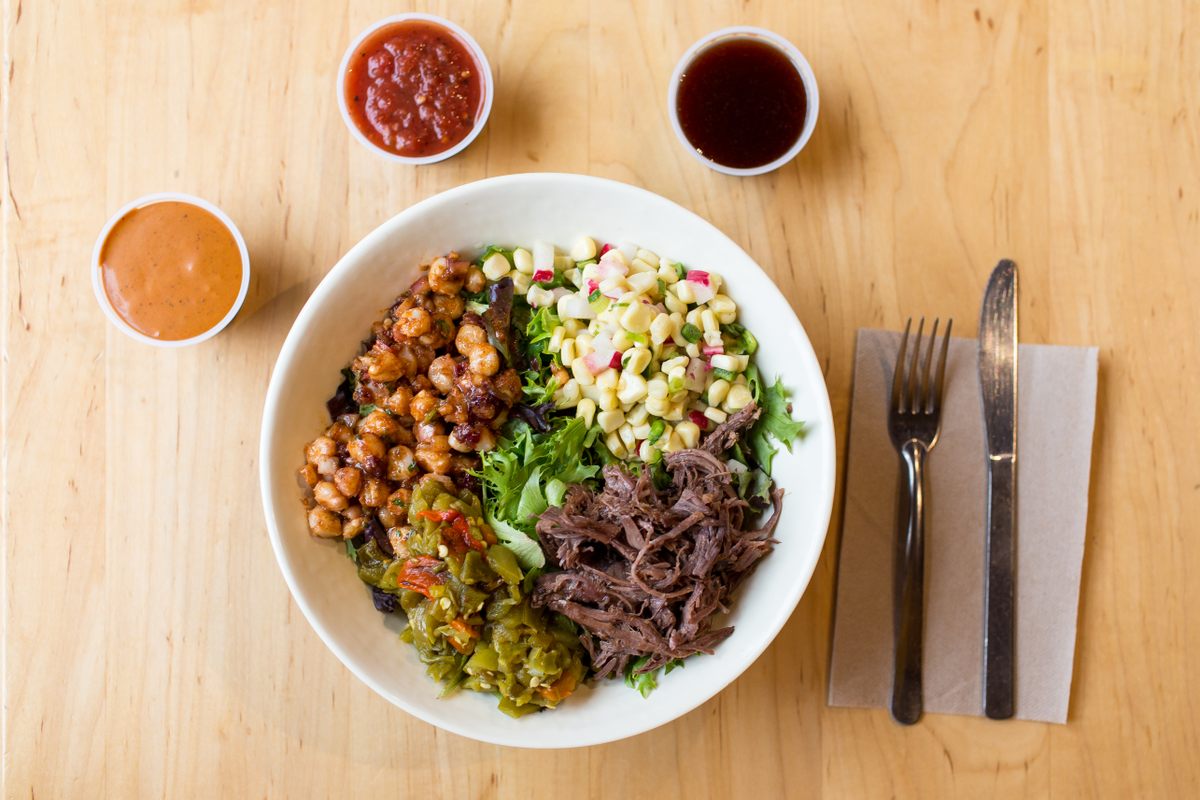 When the first Tocabe location opened in December 2008, co-founders and co-owners Ben Jacobs, a member of the Osage Nation, and Matt Chandra had a simple goal: to serve indigenous foods and create a community restaurant, one that recalled Grayhorse, an eatery opened by Jacobs' parents in Denver in 1989. "There were only certain times you could get our foods—at powwows, birthdays, [other] celebrations," Jacobs says. He wanted the dishes and ingredients of his childhood to be more readily available, and to share the food traditions of other Native American tribes, too. Now, with two Colorado locations and a food truck, the duo's concept is likely the largest American Indian restaurant chain in the country. "We're reclaiming foods that have indigenous roots. We're reclaiming the story of them," Jacobs says.
Others are, too. In recent years, Native American eateries have found their footing across the country, such as Café Ohlone in California, Kai in Arizona, and Black Sheep Cafe in Utah. There's an homage to indigenous cuisines inside the National Museum of the American Indian in Washington, D.C., while Off the Rez, which started as a food truck in Seattle, now has a brick-and-mortar location in the Burke Museum.
While the mission of rewriting the narrative while serving delicious food is clear, the process to fulfill it has been slow. Not every proprietor needs or wants more than one location, but logistics and financials can make it a difficult prospect for those who do see a broader future. "It's a fine balance of being culturally driven, culturally aware, and culturally appropriate while also being business-focused," Jacobs says. "We spend more money on a lot of ingredients. A gallon of maple syrup could be $120."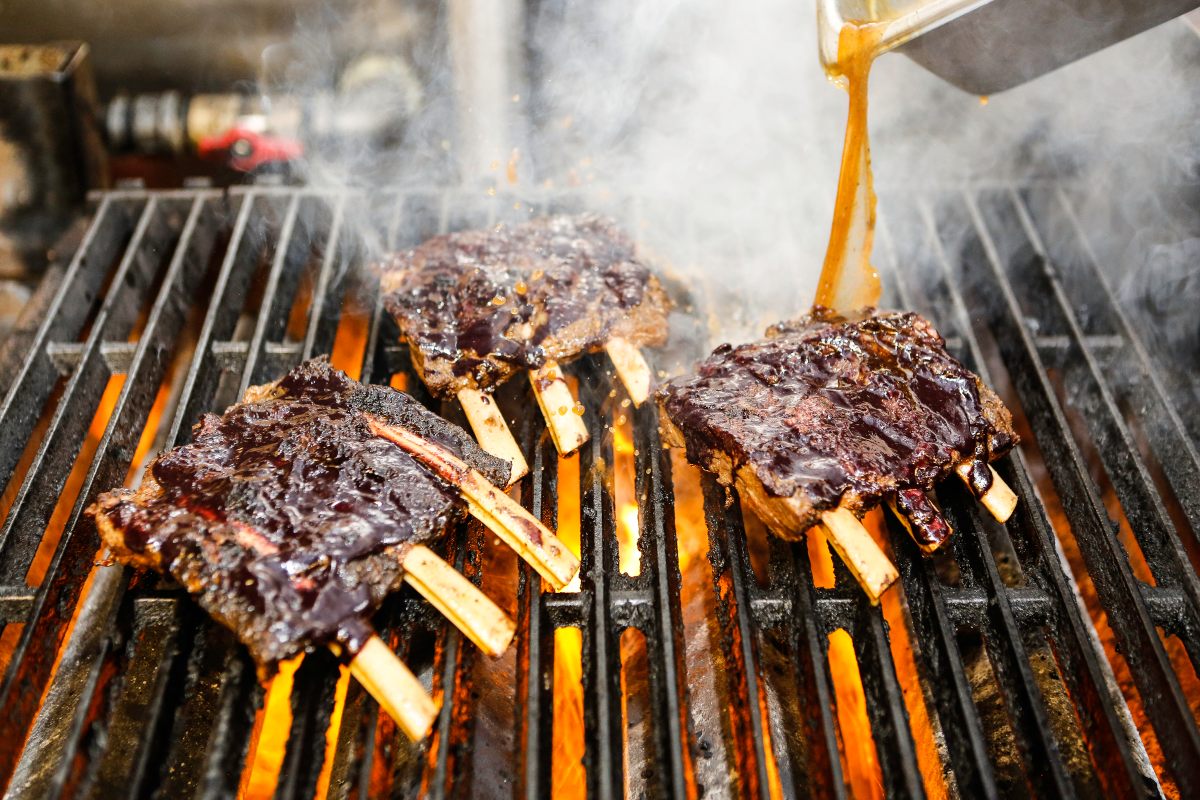 Patience is necessary. As is flexibility. Jacobs has many conversations with Native purveyors and may wait years to gain access to an ingredient. If Washington's Muckleshoot Tribe has huckleberries for sale, he'll buy all he can and incorporate them into the barbecue sauce for Tocabe's bison ribs. Or, he'll make the sauce with the 100 pounds of chokecherries Red Lake Nation Foods has available, even if, realistically, he could utilize a lot more. The restaurant ran through 14,000 pounds of pinto beans last year. Jacobs would like to purchase them from New Mexico's Navajo Pride, but the farm doesn't ship in such large volumes yet, and he's not able to drive to and from the property every month. Tocabe also buys most of its produce locally, but not from Native farms. Jacobs has discussed the prospect with Ute Mountain Ute Tribe Farm & Ranch Enterprise in southwestern Colorado, but growing produce is not within their capacity yet. (The farm does, however, grow the non-GMO corn Tocabe has used as a salad topping and in blue corn bread.)
For its part, Bow & Arrow Brand (the Farm & Ranch Enterprise's retail and wholesale arm) hopes to expand its retail presence in the coming years. However, shelf space is competitive and its location—a couple of hundred miles away from the nearest big cities—adds to the challenges. Operations manager Simon Martinez says success depends on publicizing the company's narrative. "It's about where it's grown. Who's growing it," he says. "Ben was one of our first customers. He's able to share that story."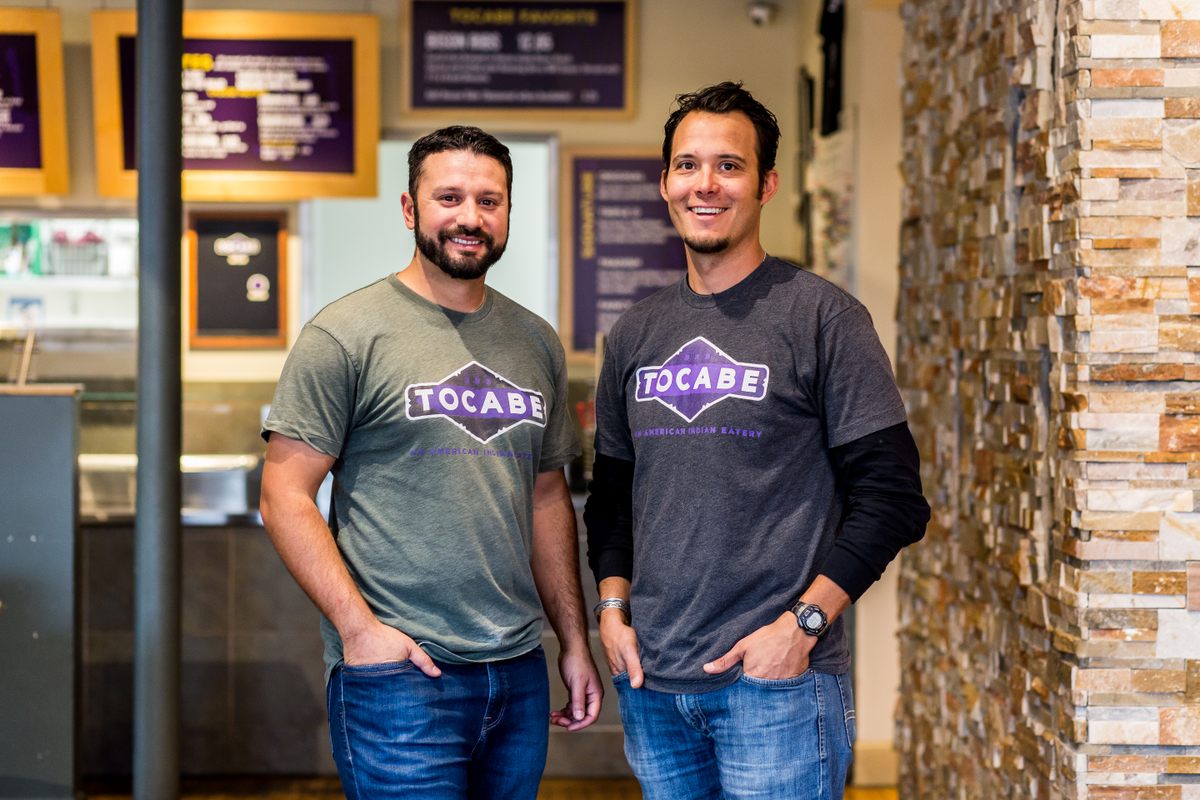 Some Native-owned restaurants go beyond sourcing from Native purveyors and instead rely on more traditional methods. Vincent Medina, a member of the Muwekma Ohlone Tribe of the San Francisco Bay Area, and Louis Trevino, a member of the Ohlone Rumsen community, co-founded Café Ohlone. They hand-gather their ingredients—seasonal items that are indigenous to the Ohlone people and are found along California's East Bay and in Carmel Valley—with help from their extended families. Even salt is harvested using age-old methods. "[We want to] eat the same foods our ancestors ate. Taste those same ingredients," Medina says. "This place is old. It's been settled for thousands of years, and the first people here are still present. There's an established way of eating here."
Medina and Trevino sometimes have to supplement what they've picked themselves with farmers' market purchases because urbanization has made it more difficult to source certain ingredients. Acorns—"our most traditional food," Medina says—used in acorn bread or bisque have to be gathered from oak groves farther east, because they can't responsibly gather the amounts they need in urban East Bay. "We would, in the future, like to expand," Medina says. "We want to be able to expand a presence within our homeland, as well as show people this is Ohlone land." But doing so in a sustainable way is complicated. "We never want to overgather or act in a way irresponsible to these very delicate ecosystems," he notes.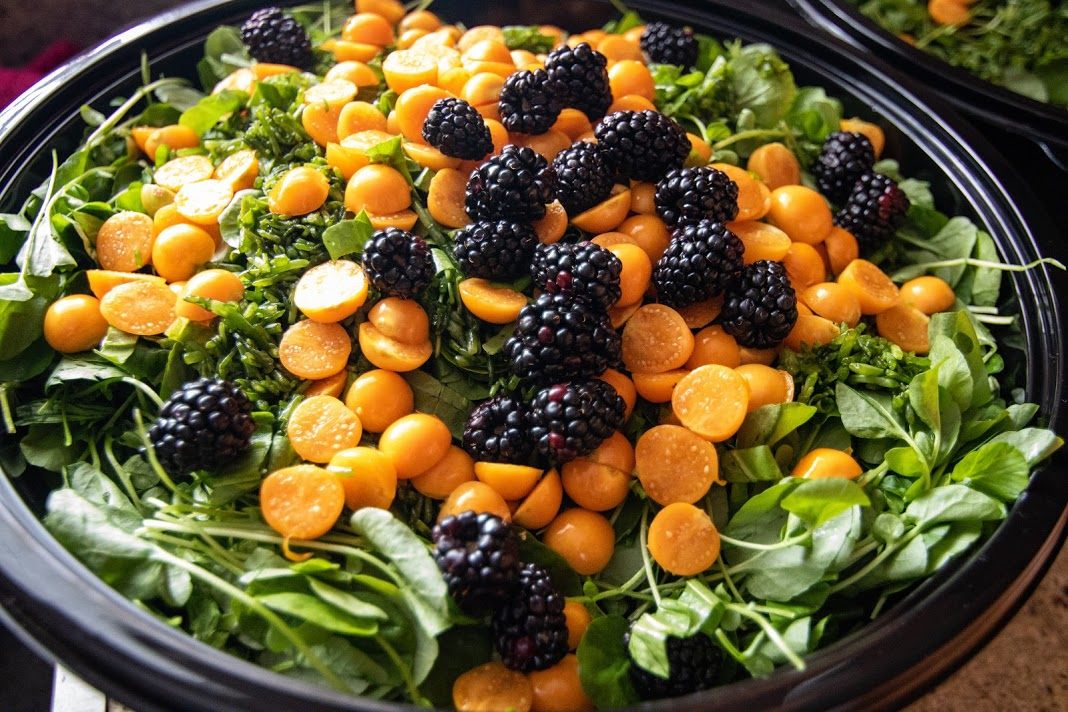 Sharing dishes like Indian lettuce and sorrel salad with elderberries, venison meatballs, and yerba buena and bay laurel sorbet with the public is an opportunity to magnify Ohlone culture and ensure these foods are sustained in their communities. Expansion will only be possible if the duo can maintain the educational aspects of their intimate brunches and dinners, currently served in the back of a Berkeley bookstore.
Many of these ingredients have been part of people's diets for generations, but Native purveyors say they are seeing a broader resurgence. "It's a renaissance for a lot of our tribes across the country, as people are finally getting a voice. And that translates into the food as well," says Brandy Button, whose parents, Ramona and Terry, founded Ramona Farms on the Gila River Indian Reservation in Arizona in the 1970s. (Ramona's heritage is Akimel O'otham and Tohono O'odham.) The farm, which is certified organic, is independently owned and doesn't receive any government, tribal, or grant money.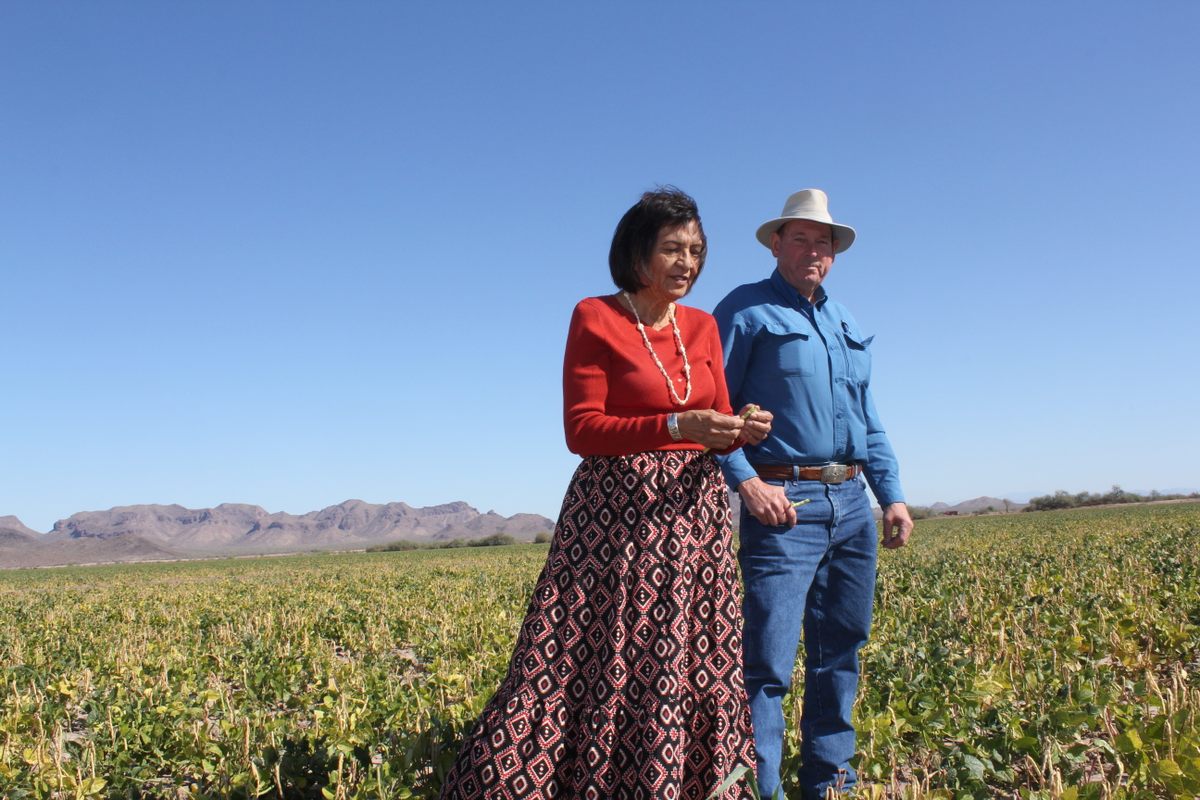 Though its retail list has steadily grown—and includes Arizona's Whole Foods outposts—Ramona's staff still rely on traditional methods, such as roasting and drying corn out in the open. As an agricultural producer, Ramona's heirloom tepary beans, garbanzo beans, corn, and wheat are at the mercy of Mother Nature's whims, but the Buttons have found being honest about what they have in stock and what quantities they can realistically produce has allowed them to build relationships and grow, while remaining true to their heritage. "These are nutritional foods. These are our ancestors' foods. There's nothing written in the history books about it, and that's why it's my passion to bring them back," Ramona says.
A decade ago, in 2010, Tocabe's founders told The Atlantic they hoped to have 13 locations "in the near future." That plan hasn't yet come to fruition. While Jacobs still plans to spread Tocabe beyond Colorado, he's not in a rush. As indigenous foods grow more popular—and healthy, ancestral ways of eating continue to trend—American Indian eateries and purveyors are working together to find a path forward. "It's a long, slow process," Jacobs says. But, he adds, "We are just as present and forward-moving as any other culture. We, the Native culinary world, are developing what the voice of Native foods is so it's not another story told by someone else."
You can join the conversation about this and other stories in the Atlas Obscura Community Forums.
Gastro Obscura covers the world's most wondrous food and drink.
Sign up for our email, delivered twice a week.