Once a Forbidden Tradition, Mummering in Newfoundland Is Alive and Well
See the creative costumes that mummers in St. John's wore this year.
Every December for the past eight years, the streets of St. John's, Newfoundland, have been taken over by misshapen figures with gruesome, veiled faces and oversized horse heads bobbing through the city. On this Canadian island, mummering is an old winter tradition, revived over the past decade by the Mummers Festival and Parade.
Mummering has its roots in European rituals, but over centuries, isolated Newfoundland developed its own unique variation. Mummers would conceal their faces, bodies, and voices before making the rounds of neighbors' houses, where hosts tried to identify the increasingly drunken masked figures. On those same nights, a hobby horse, sometimes made from the bones of a real horse, would haunt the streets.
These nights became so rowdy and dangerous that for decades of the 20th century, mummering was illegal in Newfoundland. But in the past decade, it has been recast as a more family friendly activity. Every year hundreds of people gather to put on costumes and dance through the streets (in daylight now), banging pots and drums as they go.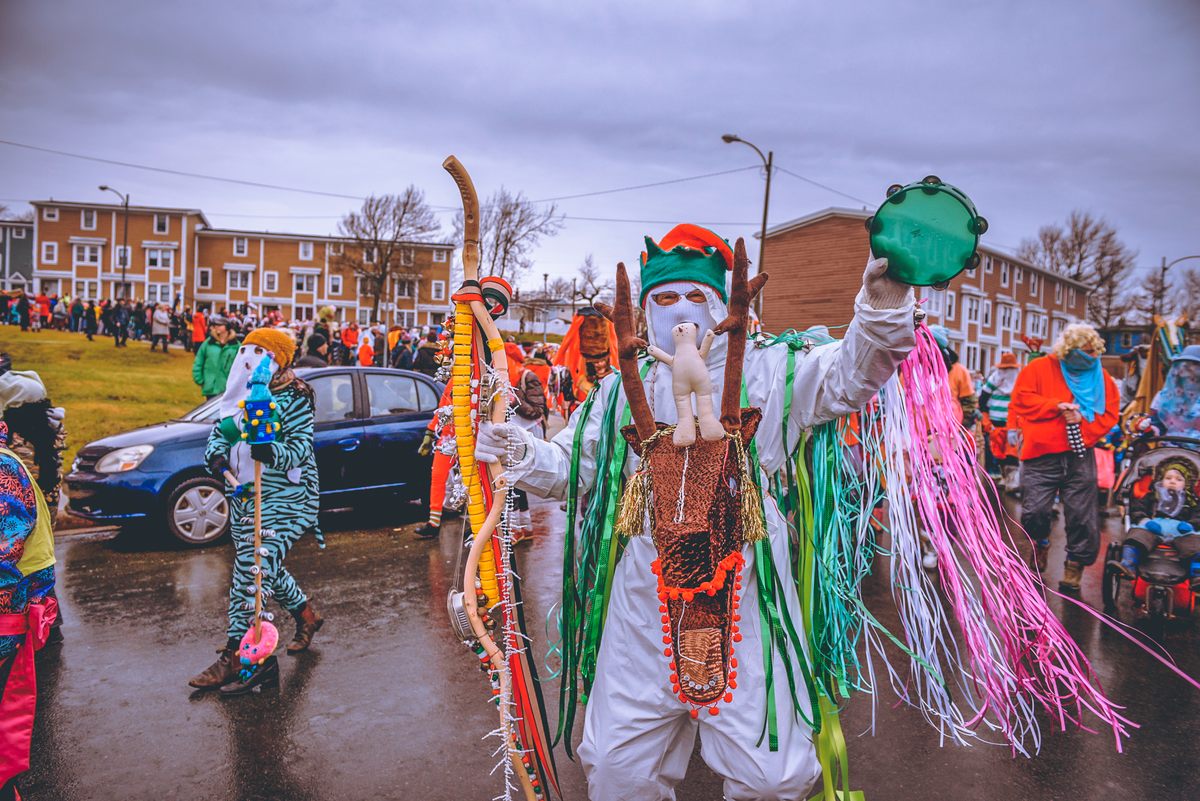 Part of the point of the Mummers Parade is to let go of yourself for a few hours, at least. "I see people transform when they put on a disguise," Ryan Davis, director of the Mummers Festival, told Atlas Obscura last year. "A different character might come out of them. I've seen people go into almost a state of trance in their dance."
Here's a selection of photos from this year's parade.