Vote in the Final Four of Our Search for the Most Wondrous Everyday Inventions
Who will make the finals?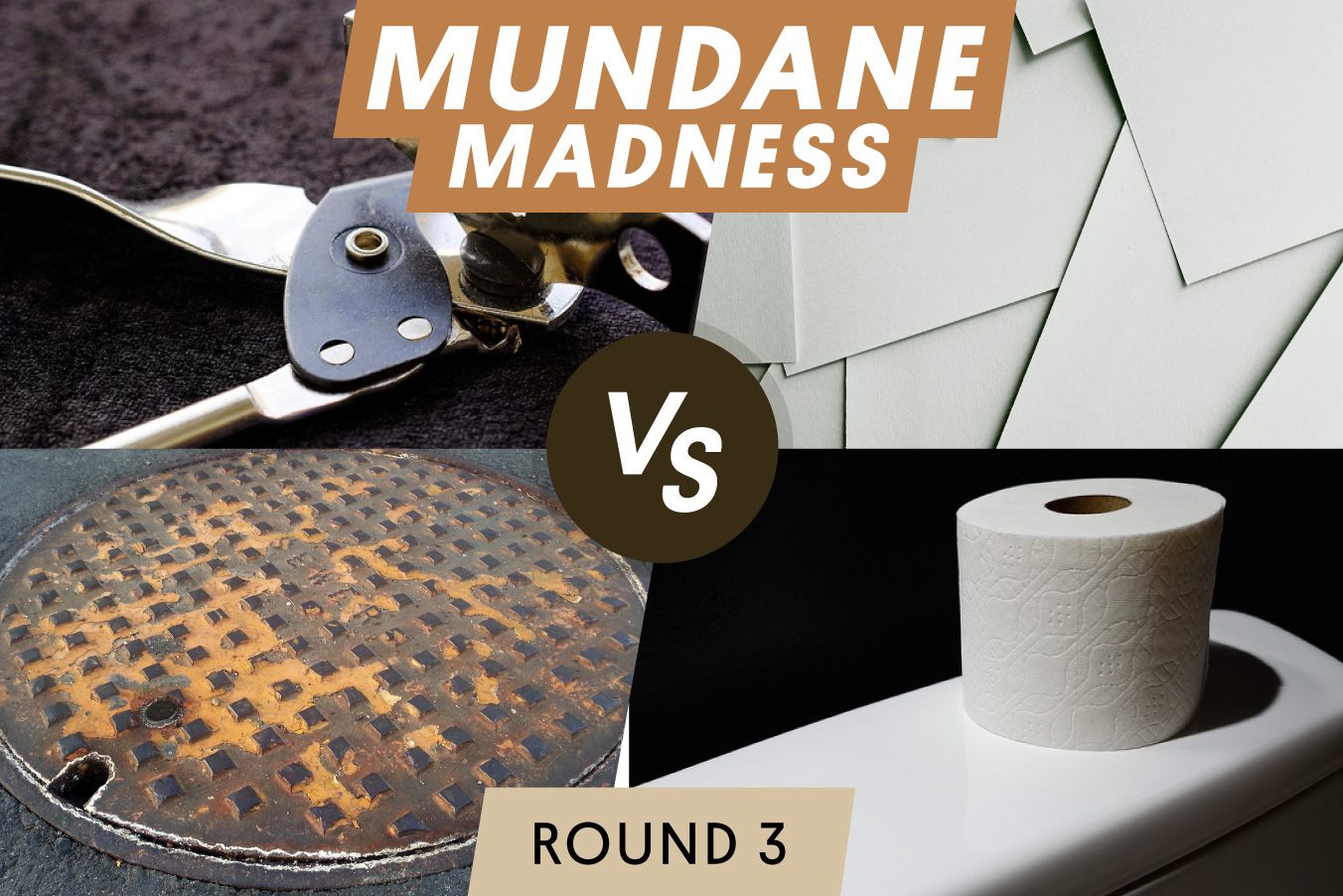 Mundane Madness is a month-long quest to anoint the most overlooked everyday objects. Also check out the original call for entries, and how Round 1 and Round 2 went down.
More than 2,600 readers helped us slash eight marvelously mundane inventions down to our Final Four. You kicked out paper clips, string, matches, and the tape measure.
Here's where things stand as we kick off Round 3:
Many readers have continued to show their support for their favorites. A few have campaigned hard for sewers, which revolutionized public health, but we've noticed that paper has emerged as a clear favorite to win it all.
@ckosek waxed poetic, with a pretty mesmerizing gif:
A blank sheet of paper is the most important thing ever created. culture, history, religion, law, art, philosophy, education, literature, engineering, science and business all start with a blank sheet of paper. #MundaneMadness pic.twitter.com/c73badben0

— Chris Kosek (@ckosek) March 11, 2018
It probably comes as no surprise that at least one librarian—with a near-perfect bracket—is #TeamPaper, too:
As a Librarian I was interested by my final battle of Sewer vs Paper…and that Paper won! 👍 #MundaneMadness pic.twitter.com/rARIdf4xnd

— H.M. Garth (@hmgarth14) March 15, 2018
Will the showdown between paper and sewers come to pass, or is an upset in the cards? It's up to you. Cast your ballot below, and use the #mundanemadness hashtag on Twitter to tell us what swayed your vote. The final two inventions will do battle on Friday, March 30.