Lost Footage Filmed After the 1906 San Francisco Quake Finally Gets a Premiere
The scenes, shown in a silent-film museum, provide a new glimpse of the earthquake's aftermath.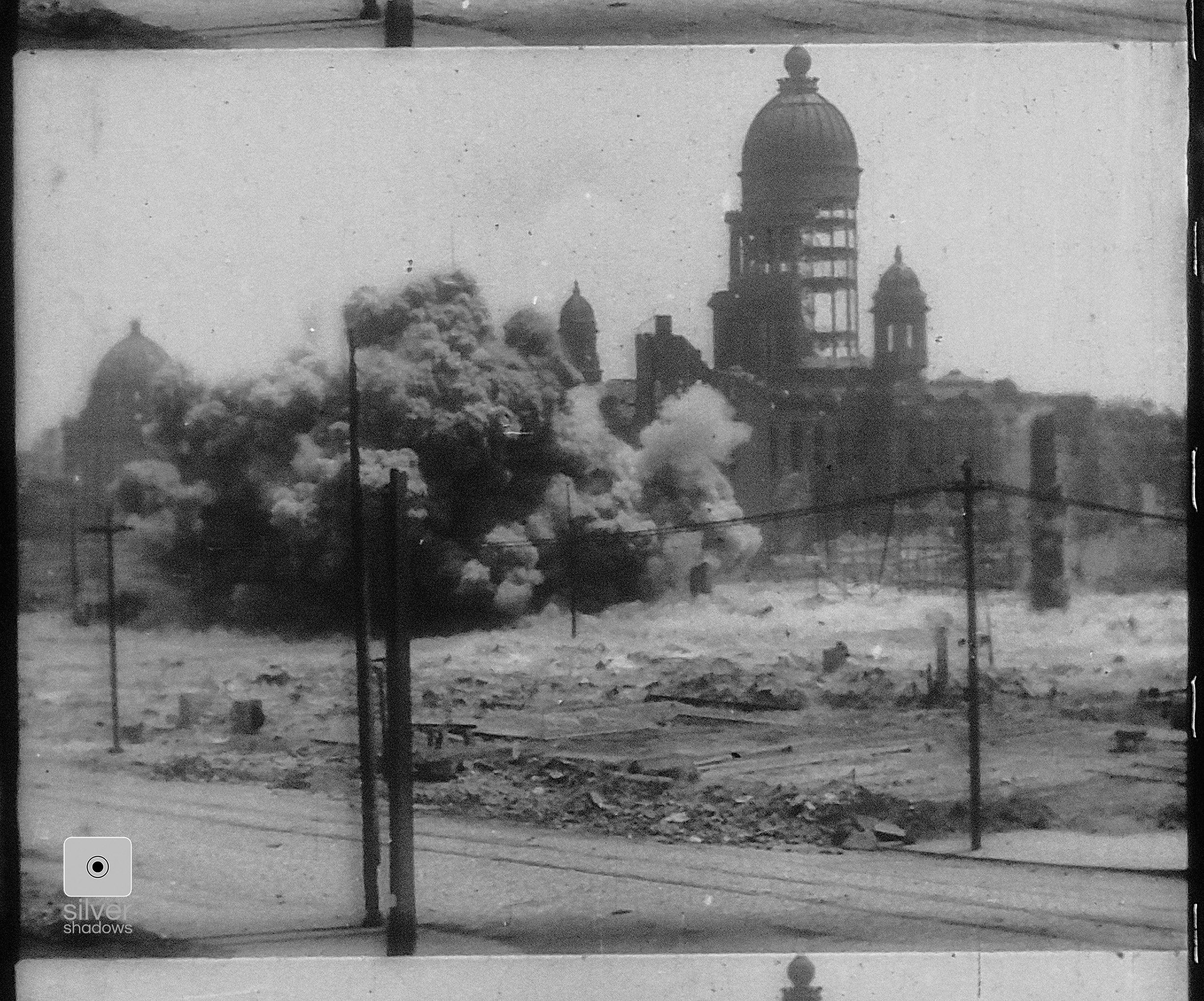 Flea markets are wonderful places to find little oddities and quirky trinkets, but the old can of footage antique photographic equipment dealer David Silver bought at the Alemany Flea Market in San Francisco turned out to be lost history.
After making the purchase he held the film up to the sun and peered at the footage. "And I've seen so many clips of post-earthquake San Francisco. I kept looking at these frames and thinking I'd never seen them before," Silver told NPR's All Things Considered.
David Silver posted his discovery last year on a California history Facebook page run by Nick Wright. When Nick's brother Jason Wright saw the post, he bought the film from Silver. There was something more to the footage, Jason Wright suspected, and the native Californian was going to find out.
Jason, a historian and photography dealer who now lives in the U.K., worked with David Kiehn, a historian at the Niles Essanay Silent Film Museum, to identify the film's contents. Kiehn said in an email that digitized the 8,655 frames—by photographing each one with a digital camera—then cleaned up the images. What the duo discovered was unfathomable.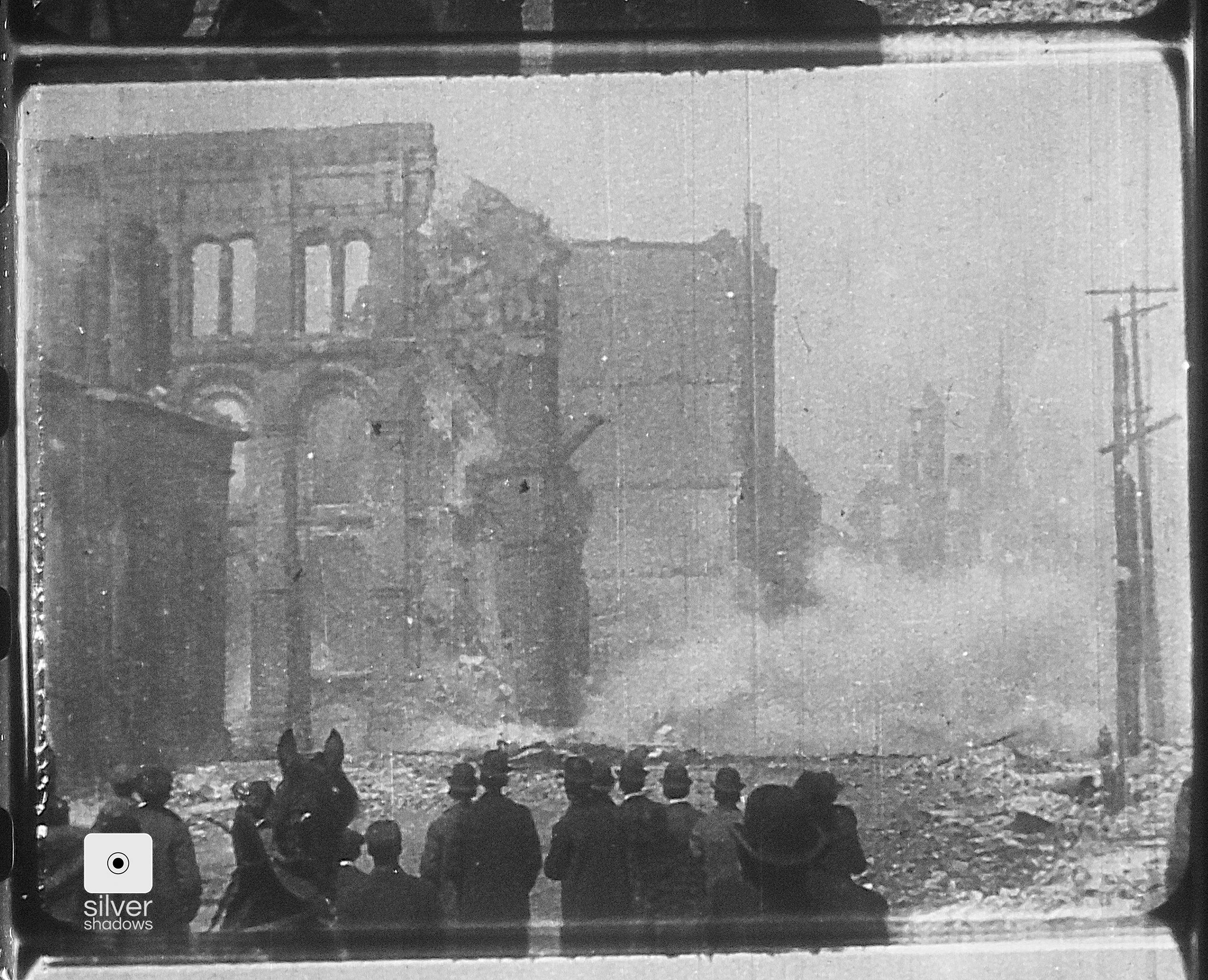 "This is the missing Miles Brothers' film. It's been missing for over a hundred years. We know about its existence, but until now we've not known where it is," Jason Wright told ABC Eyewitness News.
The Miles Brothers, who included Earle, Harry, Herbert, and Joseph, produced and directed films in the early 20th century. They created their own film company and the 13-minute film A Trip Down Market Street that explored pre-earthquake San Francisco's Market Street on April 14, 1906. Their studio was destroyed by a post-earthquake fire on April 18, 1906, along with many of their films.
"They shot almost two hours of film after the earthquake and very little of it survives. I think this is one of the longest surviving pieces," Kiehn told ABC Eyewitness News.
One shot shows some people looking at wrecked homes and stores. Another shot displays dynamite blasting in front of a damaged City Hall surrounded by debris. The last one shows a street car trucking through a slightly emptier Market Street.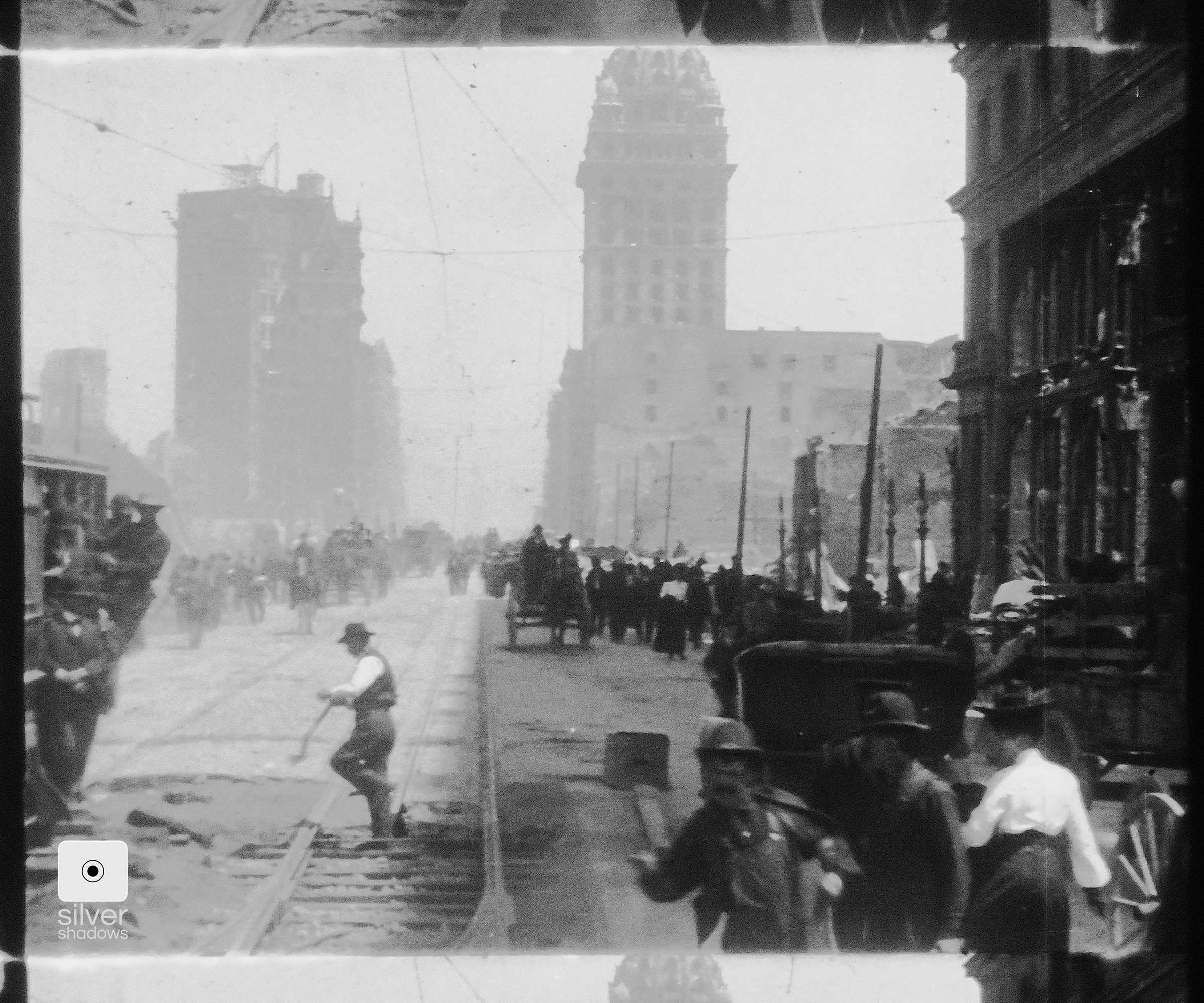 On April 14, the Edison Theater at the Niles Essanay Silent Film Museum aired the nine-minute earthquake footage on a vintage projector to a packed crowd of 120 people. In attendance was the Miles Brothers' long line of kin.
"It's just blowing my mind. It's this whole part of my family history that I grew up not knowing about," Scott Miles, great-grandson of Earl Miles, told ABC Eyewitness News.
Before the film rests in the Library of Congress's archives for posterity, "it will be put back on 35mm safety film for the San Francisco Silent Film Festival where it will be shown at the Castro Theater on June 2 at 2:45pm," wrote Kiehn.