A Swim Across Lake Ontario, Powered by Cookies
"My only sense of feeling comes in the form of cookies," says the long-distance swimmer Elizabeth Fry.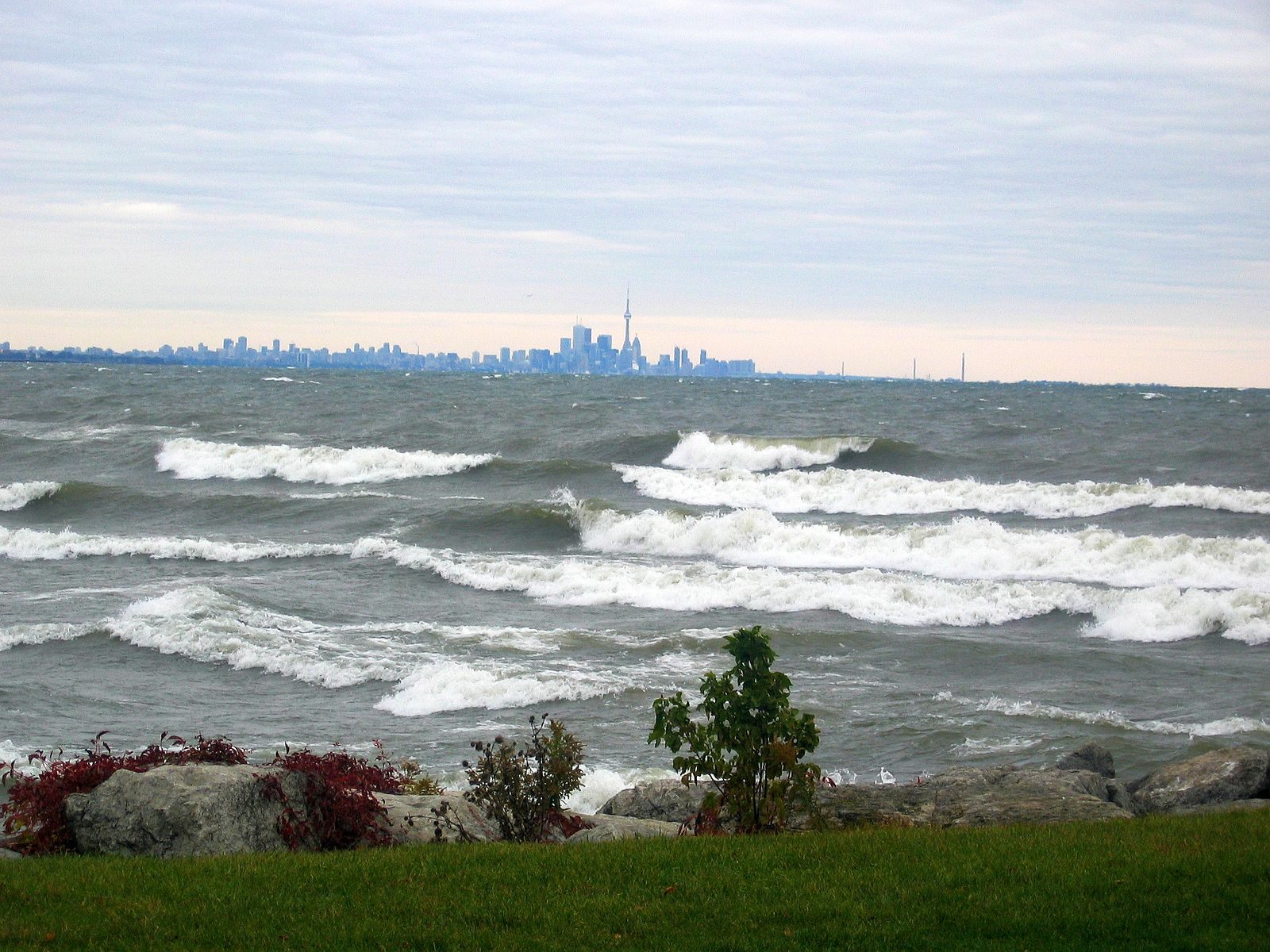 On Monday, September 11, the marathon swimmer Elizabeth Fry, of Westport, Connecticut, joined the short list of people who have successfully swum solo across Lake Ontario. Like her predecessors, Fry crossed the lake with minimal equipment—just a swimsuit and goggles—and trained for months, in pools and in Long Island Sound.
Unlike many of them, she also had two secret weapons: a famous mentor, and a whole lot of cookies.
At 58, Fry is the second-oldest person to ever complete the 32.1-mile swim across Lake Ontario. An extremely accomplished distance swimmer, Fry has twice completed what's known as the "Triple Crown of Open Water Swimming": the English Channel, California's Catalina Channel, and a circumnavigation of Manhattan. As Fry told the Canadian Press, this latest venture into Canadian waters was inspired by Marilyn Bell, a friend and mentor.
In 1954, Bell became the first person to swim solo across Lake Ontario, and she was famously young—only 16—when she did so. A park near the lake was subsequently named after her, and Fry set up her swim so that she would "finish right at the ladder at Marilyn Bell Park," she said.
Fry started swimming at midnight, and finished around 3:45 p.m., spending a little over 15 hours in the water. Her coaches rode in a boat just in front of her. To keep her going, they dropped a water bottle over the side—along with the occasional cookie, which, the Canadian Press writes, "she would try and scoop into her mouth."
"My only sense of feeling comes in the form of cookies," Fry told the outlet, saying that the crunch broke up the monotony of fresh water, pond water, and energy gel. (She used the same strategy during her record-breaking 2009 swim around Manhattan, fueling up with ginger snaps and at least one chocolate bon bon.)
Fry enjoyed her swim, which she described as "fun and challenging and cold and bumpy and all those things." Not to mention historically inflected, and occasionally delicious.
Every day, we track down a fleeting wonder—something amazing that's only happening right now. Have a tip for us? Tell us about it! Send your temporary miracles to cara@atlasobscura.com.