Scientist Katia Krafft Stood on the Edge of Active Volcano Craters
The things Krafft and her husband learned getting up close to eruptions advanced volcanology and saved lives.
For Women's History Month, Atlas Obscura is living on the edge with Women of Extremes, our series dedicated to those who dared to defy expectations and explore the unknown.
A woman in a red parka and a knitted cap wanders calmly along. Except for the lava spewing behind her, she could be walking in the park. The woman has a hand raised, as if against the heat, but seems otherwise unperturbed. She turns to watch the molten rock flow for a moment then walks calmly toward the camera. The footage is from Werner Herzog's ode to volcanoes and volcano hunters, Into the Inferno, and the woman pictured is perhaps one of the most important volcanologists of all time, Katia Krafft.
Born in the Rhine valley of Upper Alsace, France, in 1942, Catherine Joséphine Conrad—more commonly known as Katia or Katja—developed an interest in volcanos at an early age. Later, she met Maurice Krafft at Strasbourg University where she was majoring in physics and geochemistry. The pair bonded over their shared love of volcanoes before marrying in 1970. It is not known exactly what drew Katia to this very specific interest but what we do know is that Katia brought a formidable intelligence to their partnership; together, the Kraffts wrote about 20 books and a plethora of scientific papers on volcanoes across the globe. In the process, they helped educate those living in volcanic areas about the hazards of their sleeping behemoth neighbors.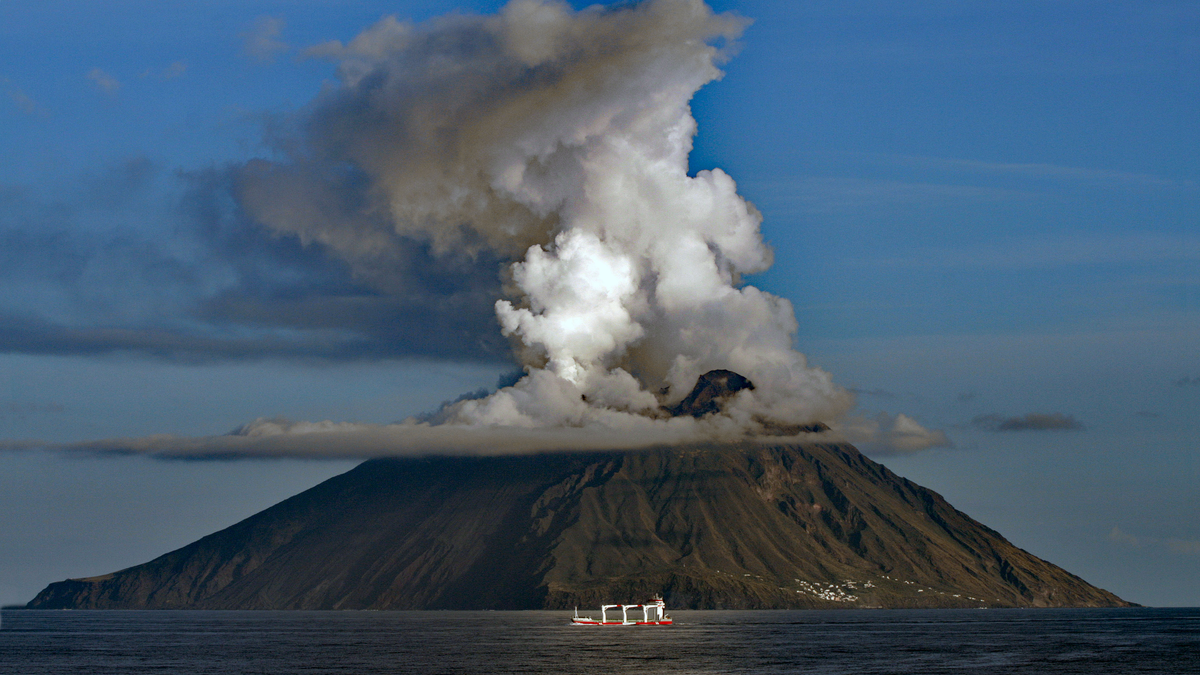 "Maurice and Katja have provided us with unparalleled photographs and film footage of almost all major volcanic eruptions of the past 25 years," Jorg Keller wrote in the scientific journal the Bulletin of Volcanology in 1992. "The scientific value of their documentation of volcanic phenomena has often been praised…Both usually worked around the clock but remained charming and extroverted when in company. Whoever came to know Katja and Maurice well was seized by their personalities, open-mindedness, sense of humor, and friendly nature."
Keller explains that Krafft and her husband made "great strides" in educating the general public in volcanology. Their footage had more than scientific value. For instance, when Mount Pinatubo in the Philippines began to show signs of an imminent eruption in 1991, the Kraffts were able to present Philippine President Cory Aquino with video footage of the effects of the 1985 eruption of Nevado del Ruiz in Colombia, prompting him to call for an evacuation of those in the danger zone.
To gather this information required venturing closer to the spewing mouths of volcanoes than was technically humanly safe. In the 1987 documentary The Volcano Watchers, we see Krafft in white shorts and a t-shirt, a heavy rucksack on her back as she, Maurice, and another colleague push a laden bicycle up a hill towards the summit of an Italian volcano. They could be holiday makers about to set up a campsite.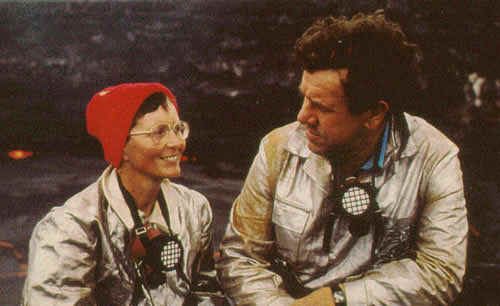 Later in the same program, Maurice Krafft coughs as he peers into clouds of volcanic vapors rising from the side of the volcano, a noxious mixture of chlorine, carbon dioxide, and sulfuric gasses that dissolves the seats of their pants. To combat this, Kraffts began donning large, astronaut-style helmets, and metallic suits to protect them from the heat and falling debris as they collected rock samples on the slopes of Mount Stromboli in southern Italy. Against the backdrop of erupting gas and rock and lava spewing into the air, the two figures are tiny, and almost seem to dance.
Katia Krafft was known as one of few volcanologists who would observe and document eruptions in person. Often she would venture right to the edge of the volcano, taking gas readings and mineral samples. In 1969, Katia was awarded the prize of the Vocation Foundation for her work on active volcanic sites. "It's really something very dangerous," Krafft said in the 1987 documentary. "But it was so fascinating to look at it and to try to be close to see better what is happening."
"Katja and Maurice insisted that the risk should always be calculated and minimized, but that this type of close-up study had to be done," Keller wrote in what was, sadly, the Kraffts' obituary.
The Kraffts lost their lives, along with more than 40 others during the eruption of Mount Unzen in Japan on June 3, 1991, when they were caught in a pyroclastic flow of rock, gas and ash moving at speeds of over 100 miles per hour, with temperatures of more than 800 degrees Fahrenheit. Katia was 49; Maurice, 45.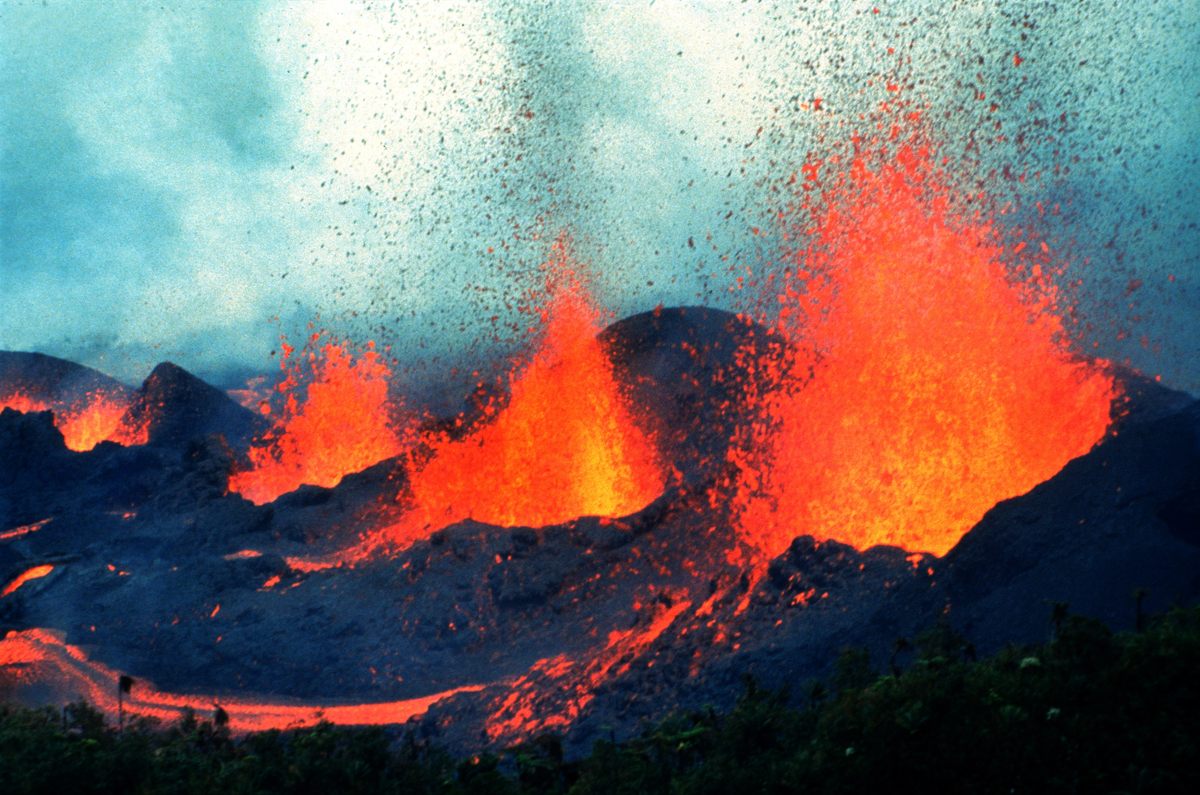 "It was that kind of volcanic phenomena described many times by Maurice and Katja as 'the most dangerous and most deadly,'" Keller wrote. "But they were determined to provide volcanology with first-hand observations and authentic film documentation."
By daring to go further than most–man or woman–Katia Krafft's lasting impact on science is undeniable. Every four years the Krafft Medal is awarded by the International Association of Volcanology and Chemistry of the Earth's Interior to those making significant contributions to volcanology. In 2021 it was awarded to Annie Ockelford for her "sustained, passionate, innovative, and diverse approach to geoscience outreach." And, this year, a new documentary, Fire of Love, brought the Krafft's exploits to a whole new audience. Meanwhile, The Remarkablz, a family-run games company established to combat the lack of diversity in educational games, has turned Krafft into a superhero with the power to control magma—a fitting tribute to the woman who dared peer down into the depths of the planet's mysteries.