Leave Only Footsteps and Take Your Poop When Visiting Japan's Lush Iriomote Island
"Tent toilets" are helping to remedy a stinky situation.
Picking through overhanging palm leaves and tiptoeing over mangrove roots, the sound of gushing water rumbles into earshot, drowning out the chirp of tropical birds and insects. The rainforest clears, revealing a crystalline rock pool nourished by the white wisps of Pinaisara Falls, Okinawa's tallest single-drop waterfall. Iriomote, a 110-square-mile island at the southern tip of Japan—closer to Taiwan than Tokyo—is cut off from the mainland by 650 miles of ocean, and doubly fortified by a hilly jungle and maze of rivers.
But this paradise has its pitfalls. A visitor needing a restroom is out of luck: The closest toilet is a 45-minute kayak paddle and a 50-minute hike away. Nature's call must be answered in the rainforest. It's an environmental hazard, not to mention an aesthetic one, and an influx of visitors will only make the issue worse. With a total population of just 2,500, Iriomote sees up to 400,000 tourists in a pandemic-free year. This figure could soon rise if the island winds up becoming a World Heritage Site.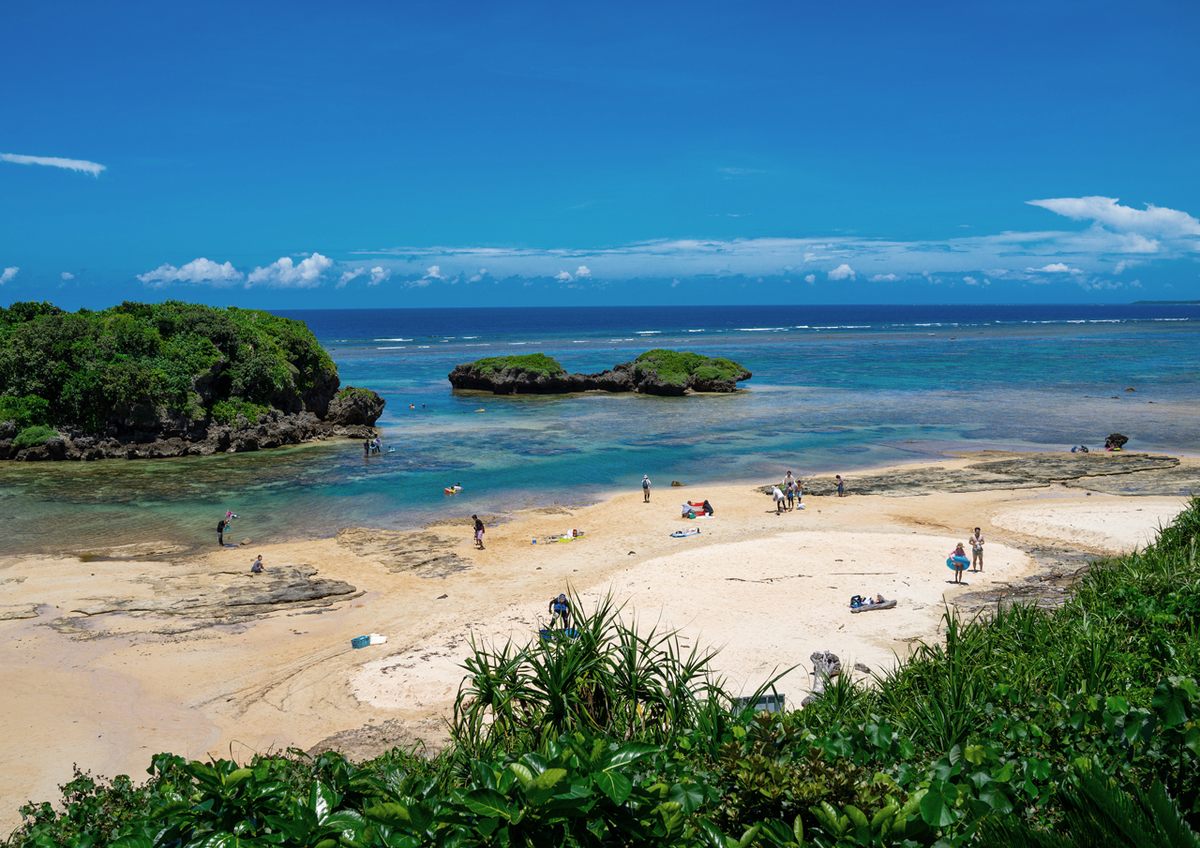 While hikers, campers, and caught-short tourists do their business al fresco all over the world, the situation at Pinaisara Falls is especially foul, with tens of thousands of visitors using a small area as a latrine. "When you have too many people together, you've got too many people lifting up the same rock to poop under it. Then they just start pooping on the surface, and when it rains, you're washing poo and human pathogens into the water," says Geoff Hill, an expert in human waste management and founder of ToiletTech (a company that provides latrine solutions to remote tourist hotspots). "It's going to degrade the quality of the site, and make it easier to get sick downstream."
Of course, plenty of non-human animals poop in the woods, but humans' feces can be more detrimental to the environment. "Bacteria can sometimes make up more than half of the total solids in human waste," says Daniel Evans, a soil scientist at the University of Cranfield. Left to rot in the humid, subtropical climate, our poop releases harmful pathogens, bacteria, and potentially even antibiotics into the soil. And some toilet habits can make our waste particularly problematic. "We have a convention of peeing and pooing into a toilet," Hill says. "When you mix pee and poo together… you're basically manufacturing ammonia, and it's killing all the [microbes] that would otherwise be dealing with the fecal matter."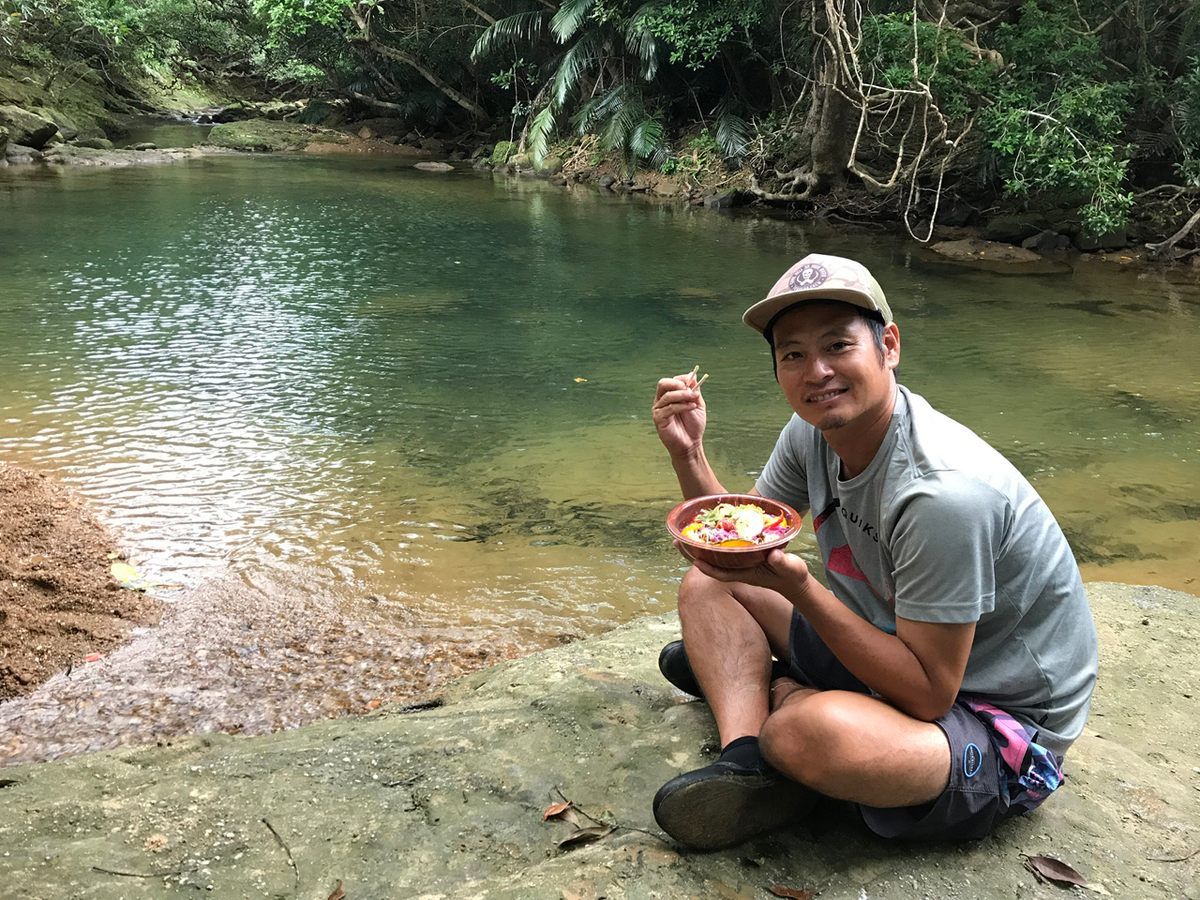 A solution was sorely needed to preserve Iriomote's endangered flora and fauna as well as its reputation as an unspoiled spot. Cue Ryusuke Matsushita, a tour guide affectionately known by his social media followers as 'Ma-chan.' Matsushita came to Iriomote almost two decades ago, fell in love with its spellbinding environs, and decided to stay. He has acted as a passionate protector of it ever since. A member of the Iriomote Canoe Association, he teamed up with local park rangers to fix this taboo trouble.
The poop pile-up is not unique to Iriomote. Remote parks in Japan, Iceland, America, and elsewhere are also struggling with urine and feces left by hikers. Mount Everest has taken to airlifting the poop off the summits via helicopter, and even offers a cash incentive for climbers to bring back as much waste as they can carry on their return. Iriomote's response was decidedly simpler: toilets in a tent.
The team secured funding from the Ministry of the Environment and contacted a hygiene company that manufactures folding toilet seats, waste bags, and nylon cubicles. Originally designed for mountaineering, this pop-up setup was a practical fit for Iriomote's deep jungle.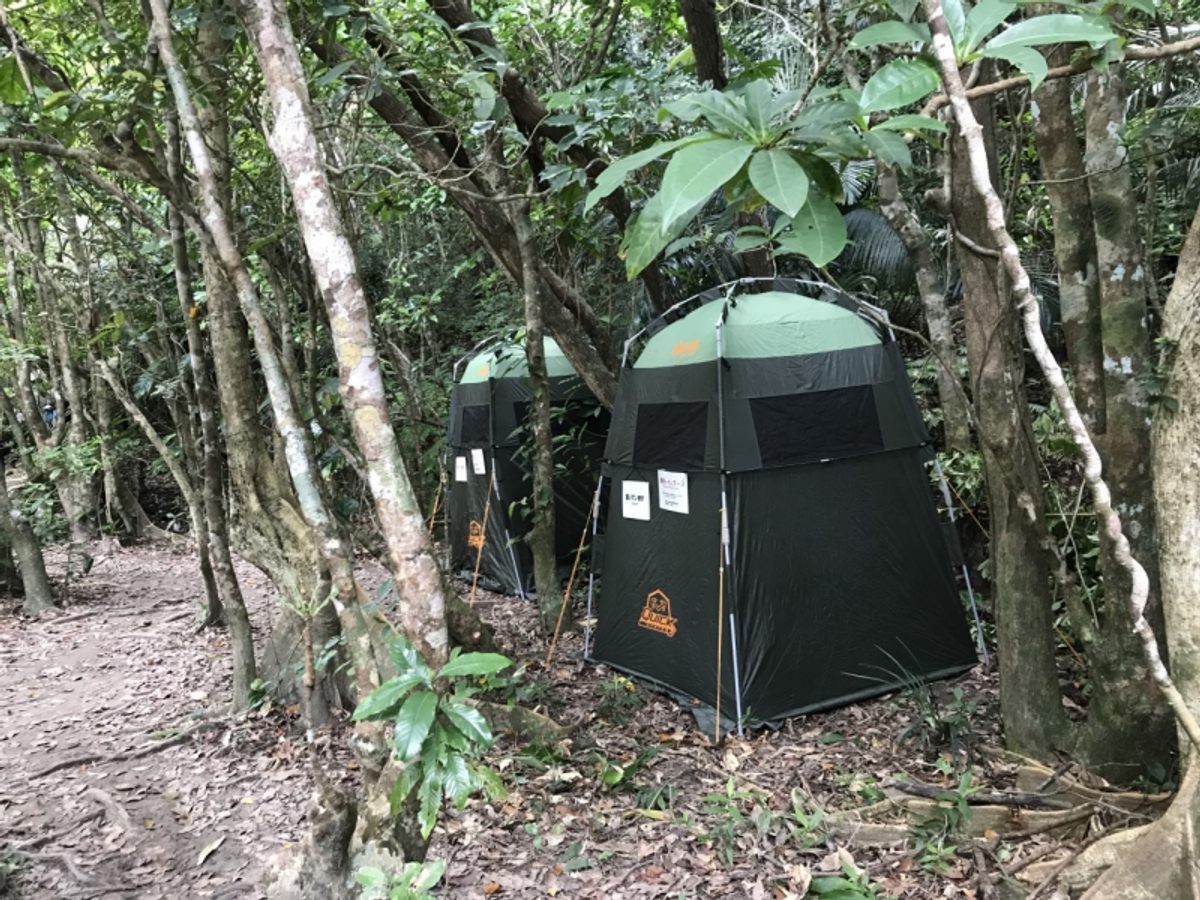 The makeshift toilets were installed at Pinaisara Falls in July 2019 for a two-month trial, and they're still there today. Upon arrival, visitors get a quick crash course in doing their business. "Most of the visitors to Pinaisara are on guided tours, so the guide explains how to use it, and gives them a waste bag," Matsushita says over email.
Once the visitor zips the tent door, they arrange the bag over the seat, and then sit as though they're perching on any other toilet. Mission accomplished, they securely tie the top before putting it into an absorbent outer bag that neutralizes odors. The visitor then totes the double-bagged waste until the end of the tour, then tosses it into a designated bin. Eventually, a ranger collects the bags and incinerates them.
In a nation famous for its fastidious toilet etiquette, pooping with no flush—not to mention music to obscure the noise—is quite radical. But since the tent toilets receive approximately 700 users every month (and that's in the off-season), Iriomote is a case study to test whether these toilets would work in other parts of Japan.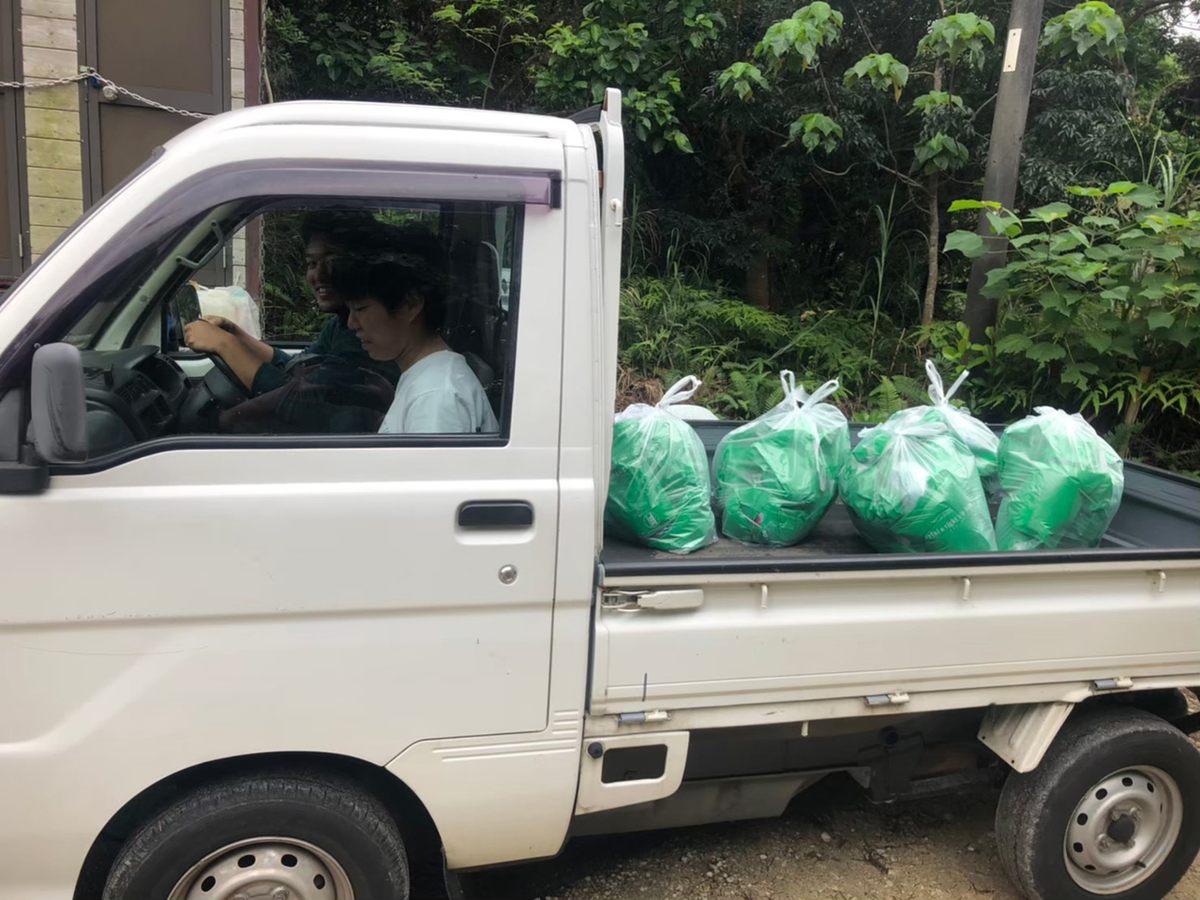 Since the toilets were installed, Matsushita has noticed "the environment around Pinaisara falls is getting better," he writes. "The excrement, the bad odor, and the used toilet paper are gone." Feedback surveys revealed that most users were pleased that the risk of soil and water contamination was reduced, and that less of Iriomote's glorious laurel forest was getting trampled in the quest to find a secluded dumping spot. "It's better than doing it in the bushes of the jungle," Matsushita adds.
Unsurprisingly, however, there were also complaints. Matsushita's customers indicated that they didn't want to carry a used portable toilet until the end of the day. Others were anxious about the plastic waste and carbon dioxide produced from burning the bags. Evans, the soil scientist, says that although incineration does "remove pathogens, while retaining some of the key soil nutrients such as phosphorus and potassium in the ash," these benefits are vastly outweighed by its carbon dioxide emissions. "You're just generating CO2 out of something that might otherwise have become soil or organic matter," Hill adds.
Besides, cleaning the toilets and clearing out waste collection boxes takes resources that Iriomote doesn't have. Only about 25 people work in the national park on Iriomote, and most are volunteers or interns from universities on the Japanese mainland. Worse still, garbage disposal has already reached its maximum capacity, and Matsushita worries that an increase in tourists (and their bowel movements) will push the island's infrastructure past its breaking point.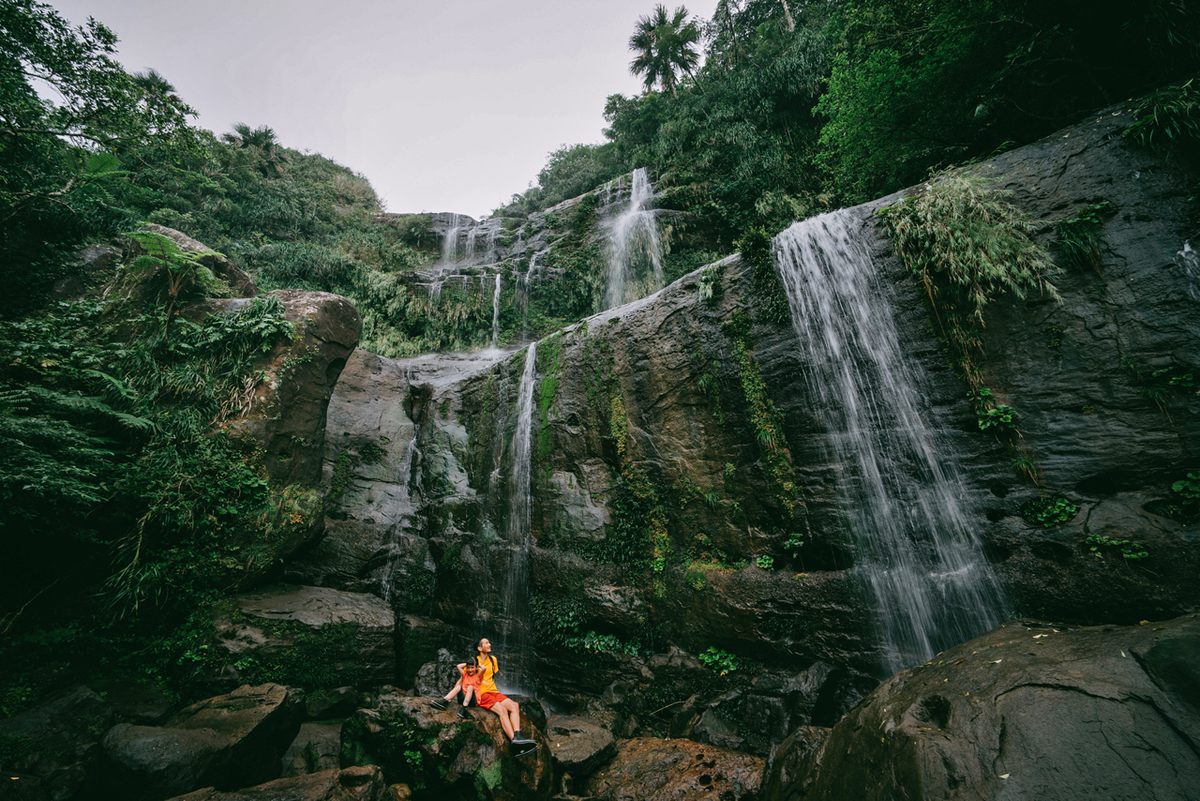 The cost is financial as well as environmental: Government funding for the toilets is running out fast. Each toilet bag costs about $5.50, and incinerating the used ones costs even more. The situation has become so expensive that Matsushita says the park staff is considering implementing an entrance fee. Such a step might put off would-be visitors, as national parks in Japan are generally free to enter.
Other solutions are being explored—for instance, a waterless composting toilet was installed at the Pinaisara Falls car park late last year. Although it has helped to ease the pressure on the portable toilets and is more eco-friendly than incinerating plastic, the waterless latrine has drawbacks, including the risk of flooding during storms.
In the meantime, Matsushita believes the three tent-toilets currently on site could be rolled out across Iriomote. "But it requires collaborators, money, and time," he stresses. For now, though, those who hear the thundering waters of Pinaisara Falls need not fear the sudden urge to urinate that follows.