Is Maine Our Most Unusual State?
8 offbeat gems to visit in Maine this summer.
Surprises await you around every corner in Maine. (Photo: Michelle Enemark)
If you think you have a good idea of what goes on in Maine, think again. Although picturesque beaches and lush forests abound, the state also boasts its fair share of surprises. From a hidden desert in the middle of a green forest to one of the few remaining buildings from the 1893 Chicago World's Fair, Maine is home to some of the most unusual–sometimes spooky!–and quirky spots in the United States. 
Freeport, ME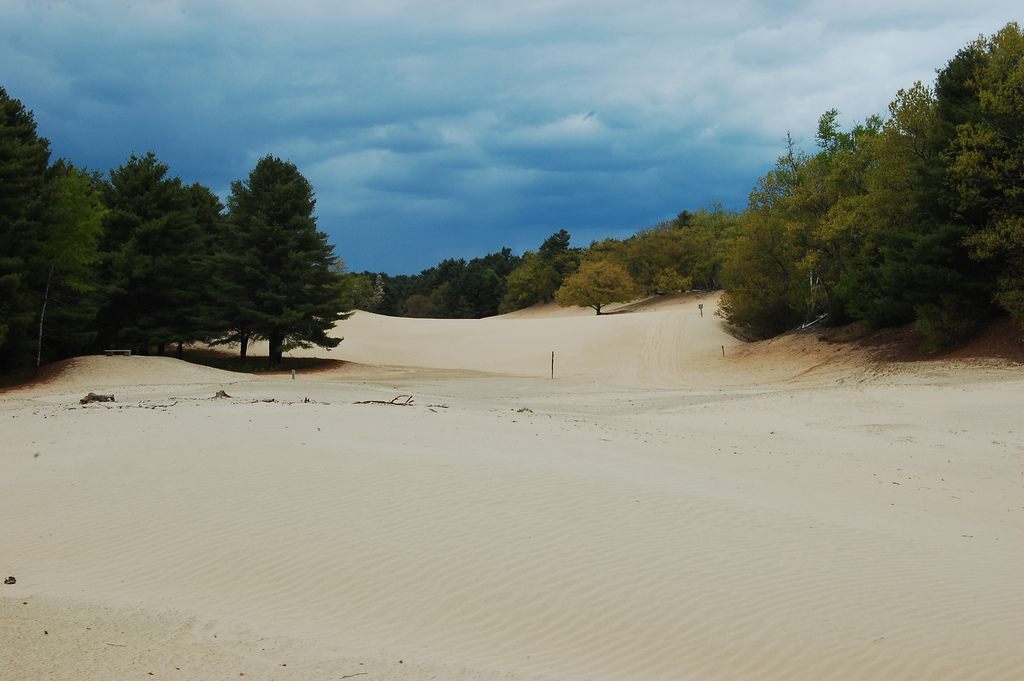 The Desert of Maine was actually fertile farming land over 100 years ago, but has since been overused and abandoned. (Photo: Ben R/CC BY-NC-SA 2.0)
A patch of naturally-occurring arid sand in Freeport functions as a strange reverse-oasis amongst the verdant pines of otherwise green Maine. This 40-acre plot is now known as the Desert of Maine, but initially began as fertile farmland. As early as the late 18th century, a family of farmers owned the plot and used it to grow potatoes. But the Tuttle family's combination of neglecting to rotate the crops and overgrazing it with their flock of sheep turned the land into useless, sandy silt. The Tuttles abandoned the plot in 1919, at which point it was turned into a tourist oddity because of its anomalous appearance. Today, a gift shop and museum exists on the unlikely desert where potatoes once grew and sheep once grazed. 
Bangor, ME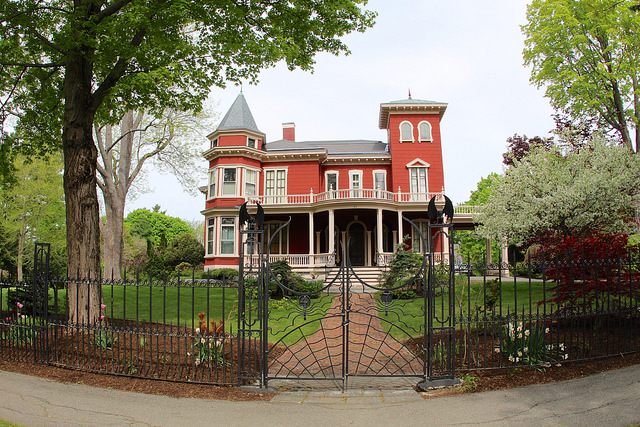 The fence in front of King's home is a marvel in itself, and features spiderwebs and bat wings. (Photo: daveynin/CC BY 2.0)
Horror author Stephen King is widely read all over the world, but despite his fame and wealth, he continues to live in his home state of Maine, in a house worthy of one of his novels. You can see the mansion he calls home just outside of downtown Bangor. Although it's not open to the public, the house is perfectly visible from the streets, and the fence that surrounds it is a marvel of spooky architecture. Spiders, webs, bat-winged creatures, and a three-headed reptile all decorate the black wrought-iron gate, transporting you into King's world, if only for a moment. 
Bangor, ME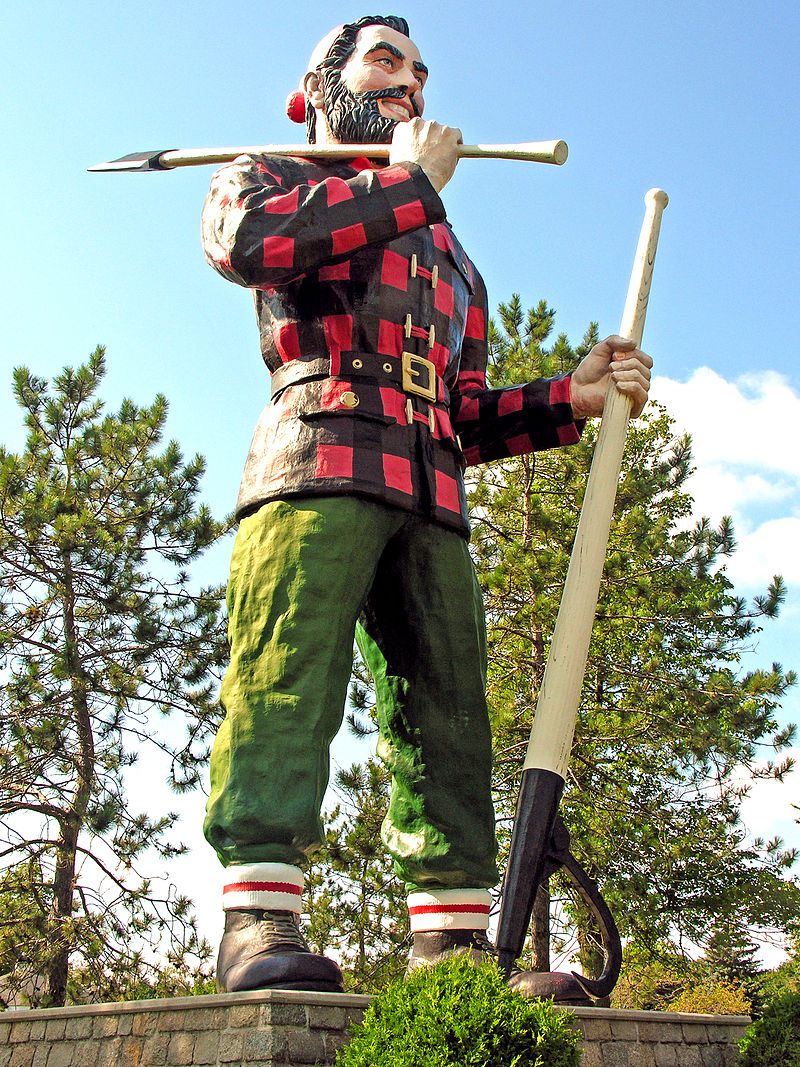 While there's no way of verifying that this is actually the world's largest Paul Bunyan, it certainly could compete for "Best Looking." (Photo: Dennis Jarvis/CC BY-SA 2.0)
Bangor also boasts a very different famous resident: a 31-foot high Paul Bunyan statue that has stood in Bass Park since 1959. The giant Bunyan statue is built from a metal frame covered in colorful fiberglass, and is able to withstand hurricane-strength winds. It claims to be the largest Paul Bunyan statue in the world. Whether or not that is true, this statue could certainly compete for the title of "Best Looking Paul Bunyan Statue," given that most others of its kind are simply crudely sculpted roadside muffler men. Stephen King even gave the statue a cameo in his novel It, in which the oversized woodsman came to life.  
Deer Isle, ME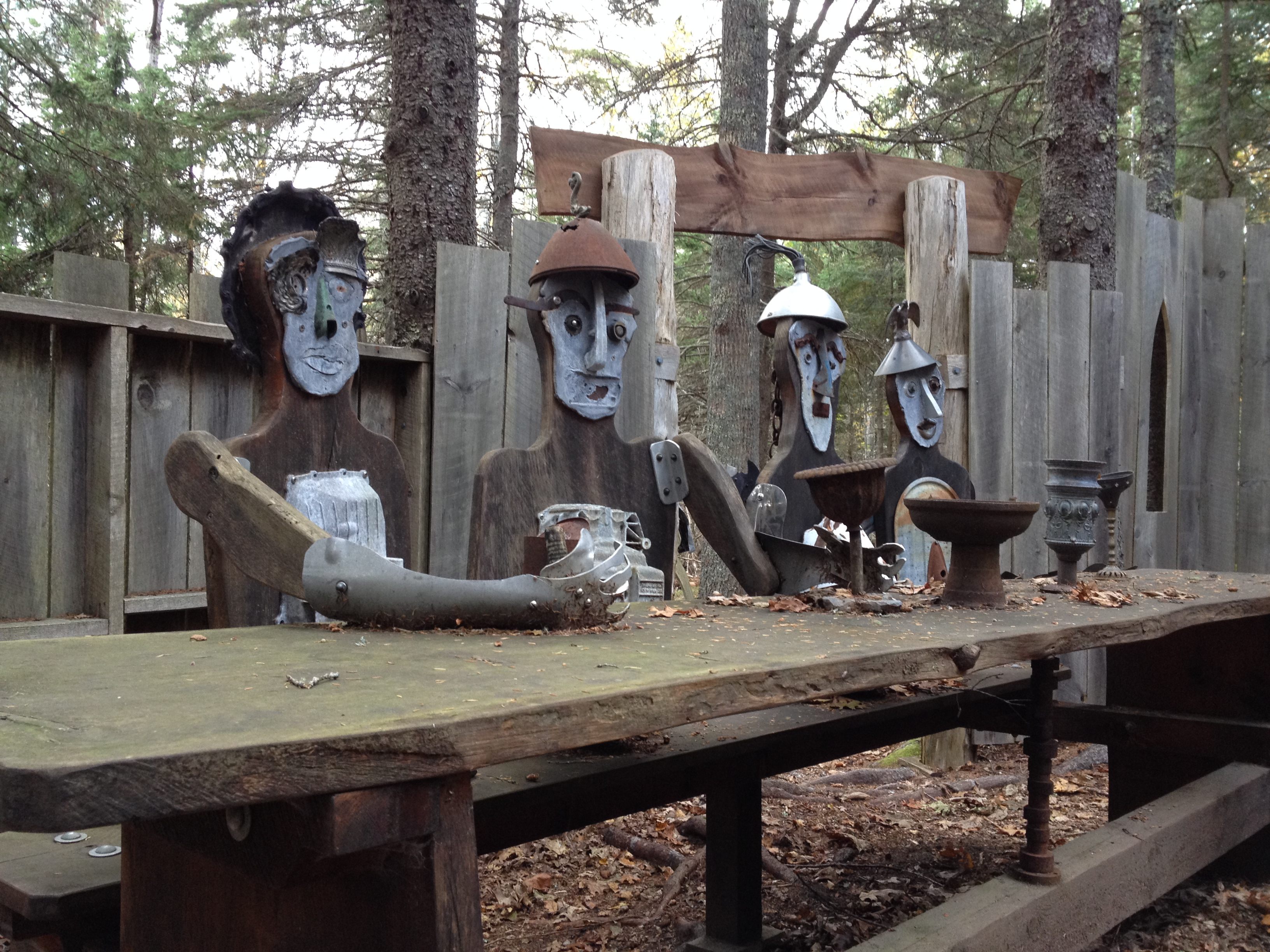 In addition to selling delicious homemade jam, Nellie's showcases a sculptural village created by Peter Beerit. (Photo: Damon Blanchette/Atlas Obscura User)
Nestled in the woods of Deer Isle is artist Peter Beerit's odd assortment of attractions. Beerit, an exhibiting sculptor, began his project, "Nervous Nellie's Jams and Jellies," as an ordinary small business, selling his homemade jams and chutneys. But after consistently slim profits, he decided to establish Nervous Nellie's on the remains of a 19th century town, whose three remaining buildings have today been restored for you to explore. Beerit also found that it was more rewarding to channel his sculpting effort into life-sized installations for Nellie's, with the intent of creating a small sculptural village alongside the jam store and café. If you're hankering for some jelly, stop by Nellie's, poke your head into the kitchen to see what's cooking, and look around to see what you can discover among the whimsical works of art.
Eastport, ME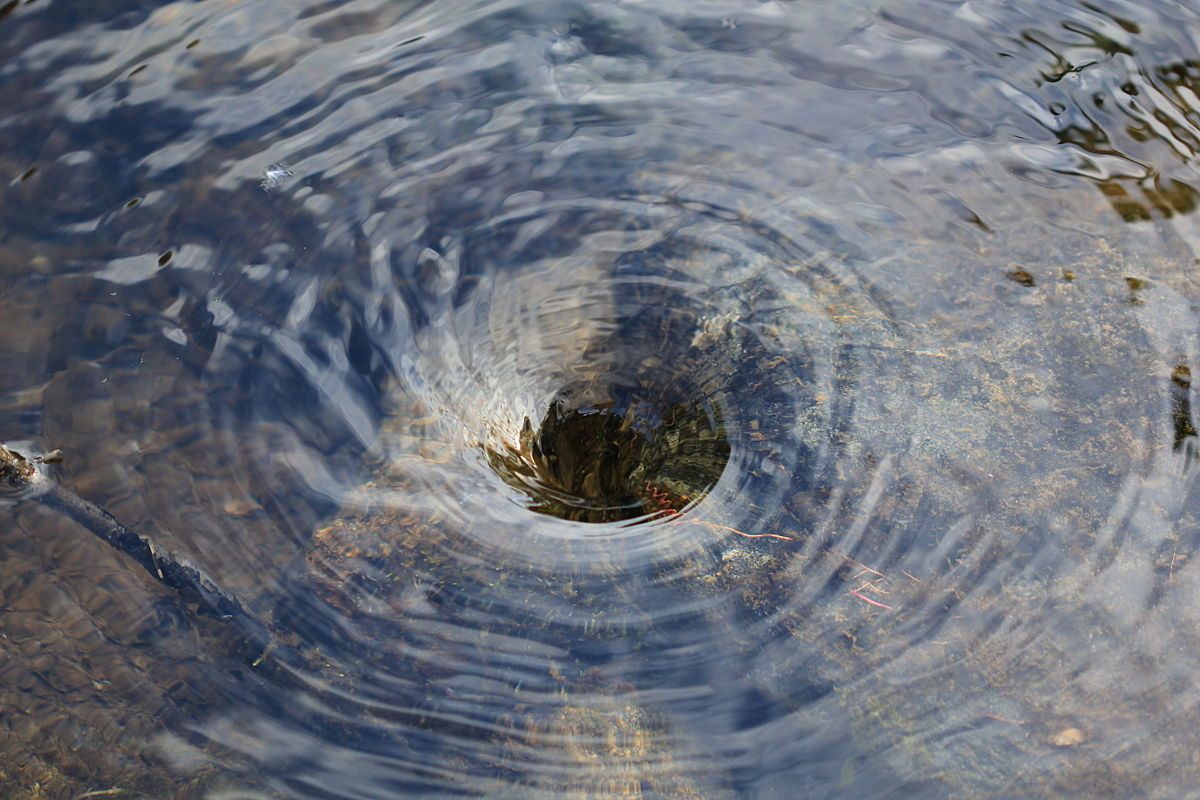 The Old Sow Whirlpool is like this small pond whirlpool, only 200 times larger. (Photo: Shutinc/CC BY-SA 3.0)
The Old Sow Whirlpool is the largest whirlpool in the Western Hemisphere. Located off the coast of southeast Maine, it has a diameter of around 250 feet. The whirlpool, which is caused by the gigantic tides and bathymetry of the ocean floor in the area, has claimed countless lives over the years, although the invention of motorized vessels has slowed the number of casualties considerably. If you are able to successfully travel past the whirlpool, you can even apply for the "Old Sow Survivor's Association," which lets you buy a certificate to prove your hardiness. Though the whirlpool is said to be named "Old Sow" for the pig-like sounds the water makes as it flows through the whirlpool, in reality the name probably comes from the older term, "olde sough," which means "old drain." Nevertheless, surrounding smaller whirlpools have come to be known as "piglets."
Poland, ME
A small slice of the 1893 Chicago World's Fair remains in Maine. (Photo: Tim Pierce/CC BY-SA 3.0)
In the middle of Poland, Maine, sits a surprising sight: a remnant of the 1893 Chicago World's Fair. The architect who designed the Maine State House structure for the Chicago fair was a proud native of Lewiston, Maine. In order to show the world what his home state had to offer, he designed a high Victorian building with Maine granite, Maine blue slate, Maine oak, and even Maine fabric and mesh screening. After the fair, the Poland Spring Resort in Poland, Maine, purchased the Maine State Building for $30,000, plus a few thousand for the building's train fare. Out of 200 buildings in the Chicago World's Fair, 195 did not survive. Luckily, the Maine State Building is one of the five that did.
Yarmouth, ME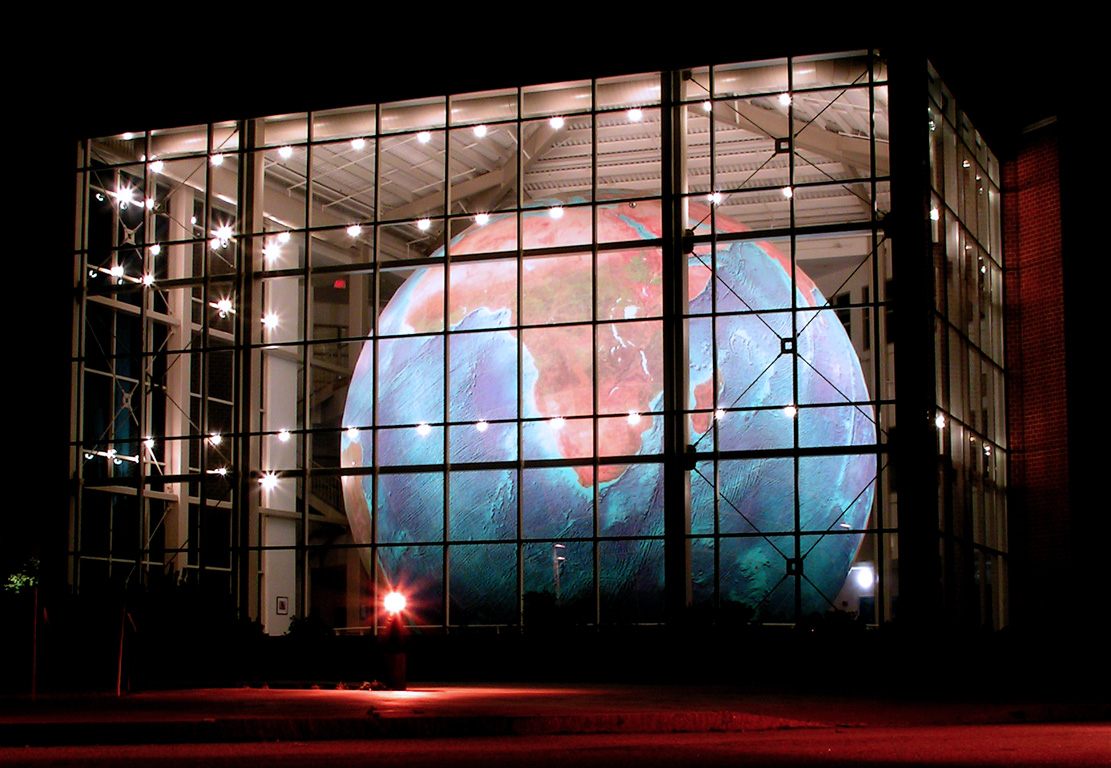 The world's largest rotating globe is located in the DeLorme HQ in Yarmouth. (Photo: joshy_in_juneau/CC BY-NC 2.0)
The world's largest rotating globe (other than well, Earth itself) is located in Yarmouth, Maine. Eartha is housed in a three-story glass gallery at the Garmin offices (formerly the DeLorme Headquarters) and was completed in 1998. It won the Guinness World Record the following year, beating out previous record holders in Italy and Massachusetts. At over 41 feet in diameter, the illuminated Eartha functions as a scale model of the Earth and completes a full rotation every 18 minutes, in an approximation of our day and night cycles.
Boon Island, ME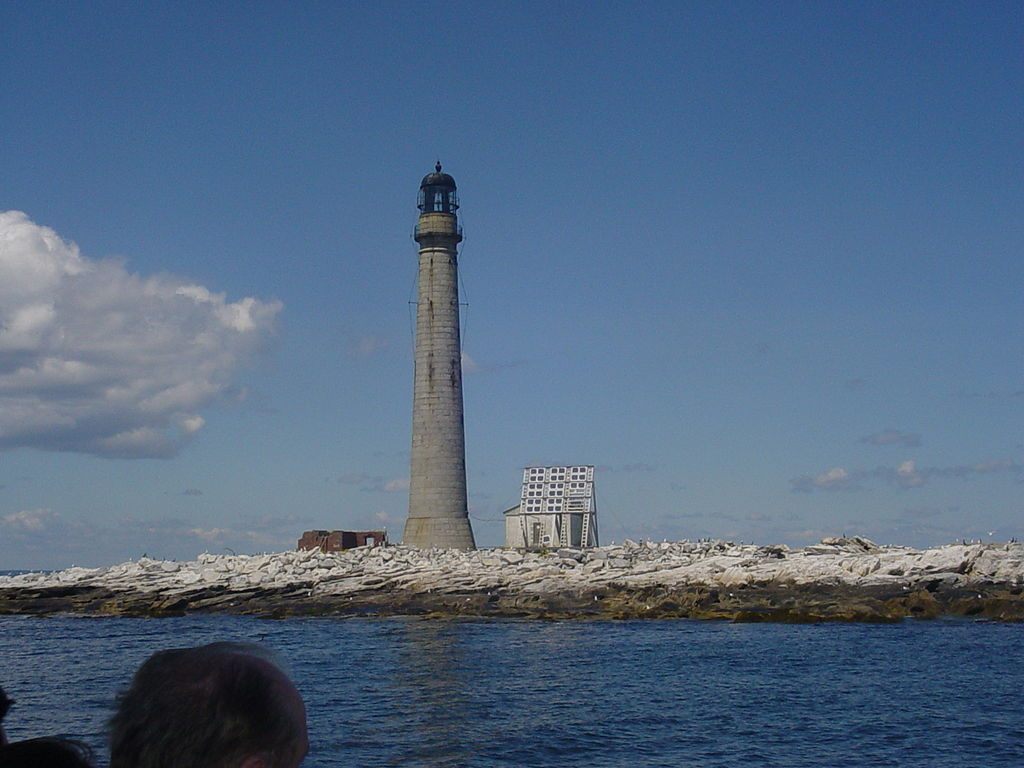 The Boon Island lighthouse stands on an island with a history of cannibalism and death. (Photo: Dk69/Public Domain)
Six miles off the shore of York, Maine, lies a small pile of desolate rocks, usually inhabited only by sea birds and occasional colonies of seals. Famed northeastern poet Celia Thaxter once called the island "the forlornest place that can be imagined." Known as Boon Island, this rocky outcropping is home to New England's tallest lighthouse, Boon Island Light, which stands 133 feet tall and makes the tiny shoal identifiable for miles. Before the lighthouse was built in 1855, however, Boon Island was notoriously dangerous for ships. In one famous wreck 14 crew members became stranded on the island. They survived for 24 days before being rescued, but in a grisly turn of events, were forced to eat the remains of their dead compatriots in order to stay alive.