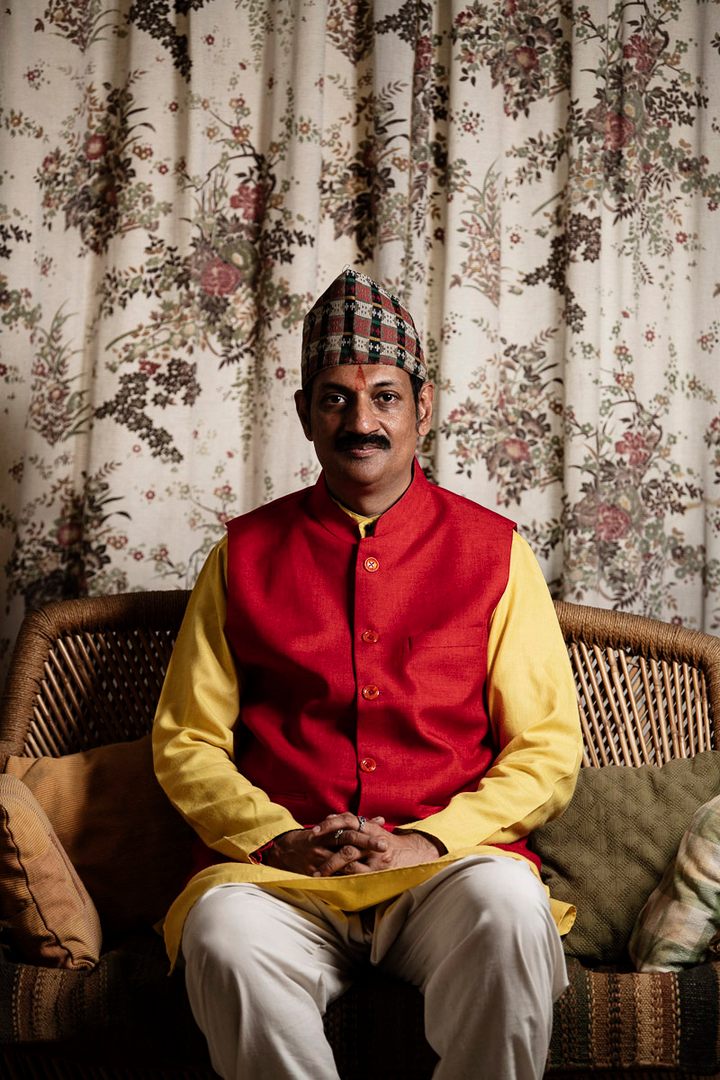 How an Indian Prince Built a Queer Sanctuary in Gujarat
The LGBTA+ Community Campus Rajpipla occupies 15 acres of farmland where a palace once stood.
One of the world's most unusual LGBTQ support centers sits on 15 acres of farmland in Gujarat, India, by the side of the Narmada River. Rustic farmhouses are clustered near millet fields, mango trees, and a white bull with spectacularly large horns. Riya Patel, who was born in the U.S. and now works as a manager and farmer at the center, advises against taking a dip in the river: A swimmer once became crocodile lunch here, Patel says. "We get a lot of snakes too," she adds, sitting on a creaky outdoor swing in a green-and-red dress. "We had a snake funeral the other day, after we ran one over."
Welcome to the LGBTA+ Community Campus Rajpipla. Around 500 people have come through the campus since it began receiving visitors in 2017, Patel says. Many come seeking a rare safe space to talk about LGBTQ issues, away from rural communities where homophobia is often the norm.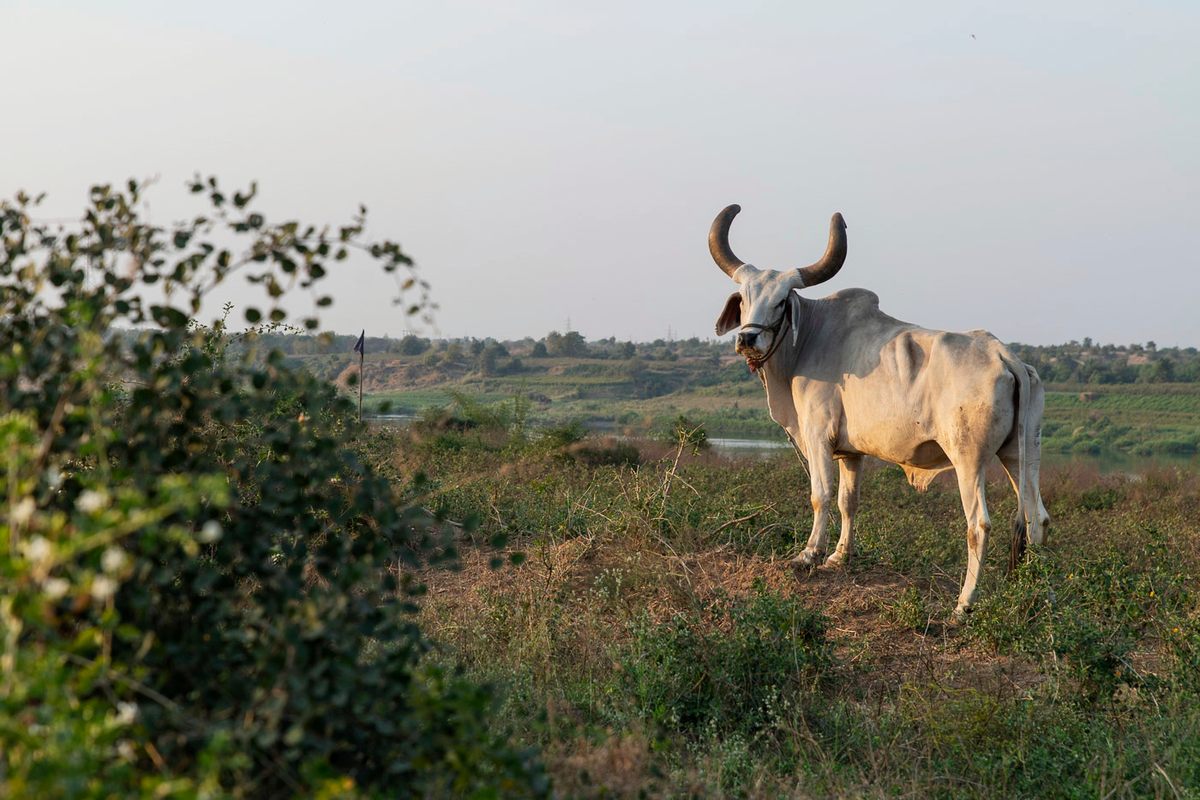 Inside the buildings, the taxidermy heads of leopard and deer overlook beds, next to old photos of the royal family of the Rajpipla region. There used to be a palace on these grounds, but it was dismantled in 1960 because its infrastructure wasn't strong enough to withstand flooding. Like India's other royal dynasties, the family lost its power and state funding in 1971, but kept its high social status and ceremonial titles. The photos reveal the man behind the campus: 54 year-old Manvendra Singh Gohil, who is often described as the world's only "out" gay prince. He has big plans for the future of this place.
Manvendra is the son of the Maharana of Rajpipla—his full name is Maharana Shri Raghubir Singhji Rajendrasinghji—and his wife, Princess Rukmini Devi of Rajasthan. "I was raised by a nanny, so for me family didn't exist," Manvendra says. When not at boarding school in Mumbai, Manvendra was brought up in the main family residence, Vijay Palace in the city of Rajpipla.
The prince tells his story in a Mumbai apartment that he rents to a friend, wearing a red-and-yellow tunic and shirt combo that faintly recalls Winnie The Pooh. He is as warm and friendly as the classic character, with a wide grin beneath his thick black mustache. "I was the most eligible bachelor in India before I got married!" he says.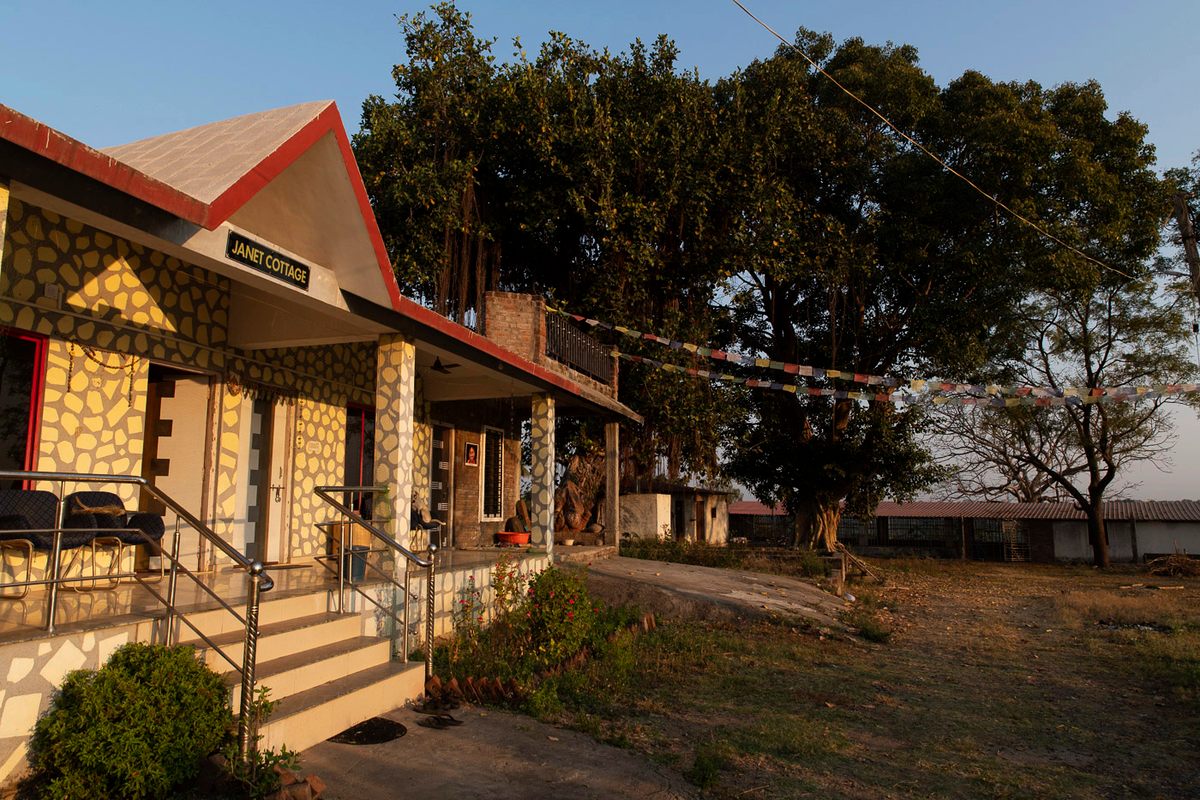 In 1991, at 25 years old, Manvendra was placed in an arranged marriage with Princess Chandrika Kumari of Jhabua. He had been attracted to men since his childhood, but didn't really understand homosexuality. "Sex education in school was about lions, zebras and giraffes," he says. "I wondered: 'I'm not going to have sex with a zebra—why are they teaching us this?' They weren't teaching about humans."
The couple were granted a swift, amicable divorce in 1992, because the marriage was never consummated. Manvendra's parents asked doctors to try and find out what was "wrong" with him, and he read library books that framed homosexuality as a kind of "sexual deviation." But in the mid-'90s, things finally clicked: He read Bombay Dost, India's first LGBTQ magazine, founded by journalist and activist Ashok Row Kavi. After Manvendra contacted Row Kavi, "things became clear," the prince says. "He mentored me, exposed me to other parts of the community, did counseling with me. Based on that, I accepted myself as a self-identified gay man." In 2000, he quietly formed the Lakshya Trust, an organisation focused on LGBTQ counselling and medical services in Gujarat.
His parents were not so accepting. In 2002, while Manvendra was hospitalized for mental health issues, the prince permitted his psychiatrist to tell them about his sexuality. They tried to send him to various religious leaders, as though to shake his gayness out of him. "I thought, 'Let them try,'" says Manvendra. "They also made me vegetarian, saying it would cure me. I became even more gay."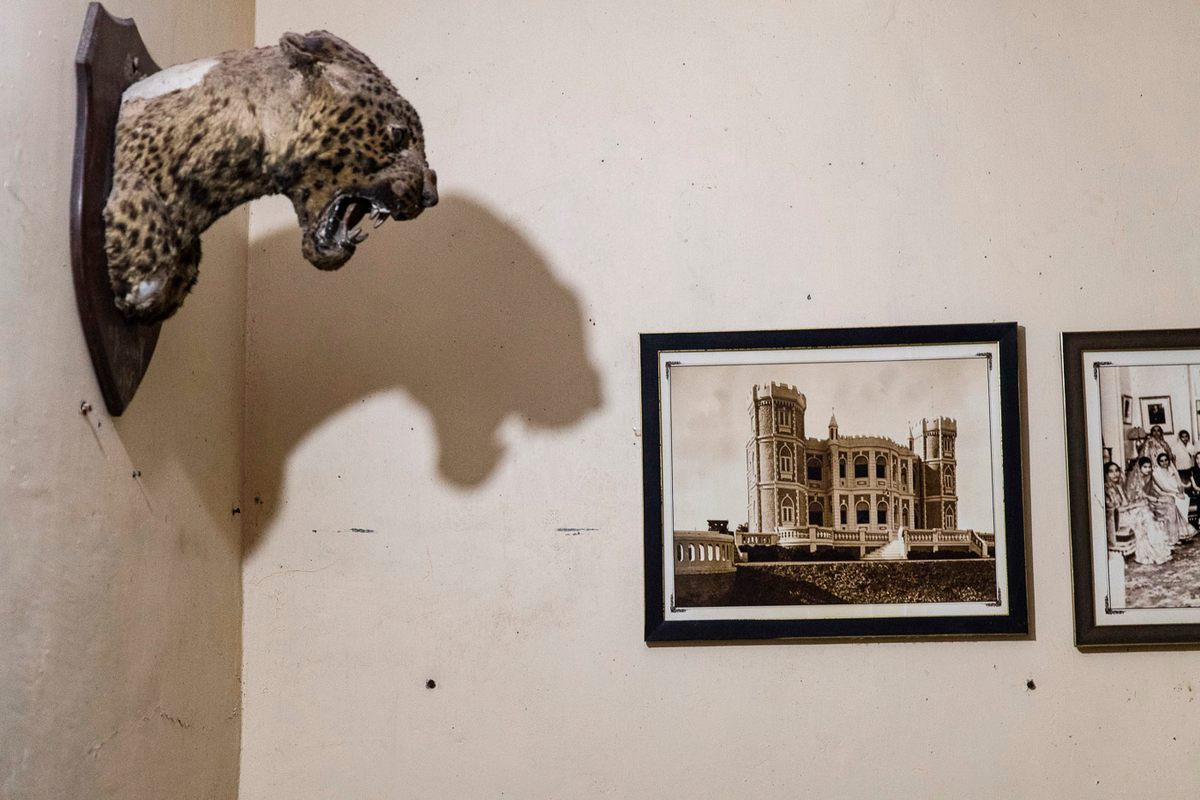 In March 2006, Manvendra came out publicly, and his mother publicly disowned him in a newspaper advertisement. Members of the public burned effigies of him, but this only galvanized Manvendra's resolve as an activist. "I made a statement to the media: 'I don't blame my parents,'" he says. "I blamed ignorance. It was my duty, to everyone who has been homophobic, to educate them."
Later in 2006, a lawyer challenged Manvendra's mother's statement. After a legal battle, the family's effort to disown and disinherit the prince was halted, and Manvendra was given the family's country estate. It had no running water or electricity, but it had potential.
---
In 2011, Manvendra met Deandre Richardson, an American man, on a dating app in India. Two years later, the couple married in Seattle. Gay marriage is not legally recognized in India, but Richardson has informally adopted the title "Duke."
Manvendra was happy in his union, and his life was becoming more settled. As part of his role heading up the Lakshya Trust, he'd sometimes speak to parents about trying to accept their children, but more often he gave blunt advice to gay Indian men who heard about him in the media. "They're thrown out of their homes and have no support," he says. "I said to be prepared to detach from family and be independent."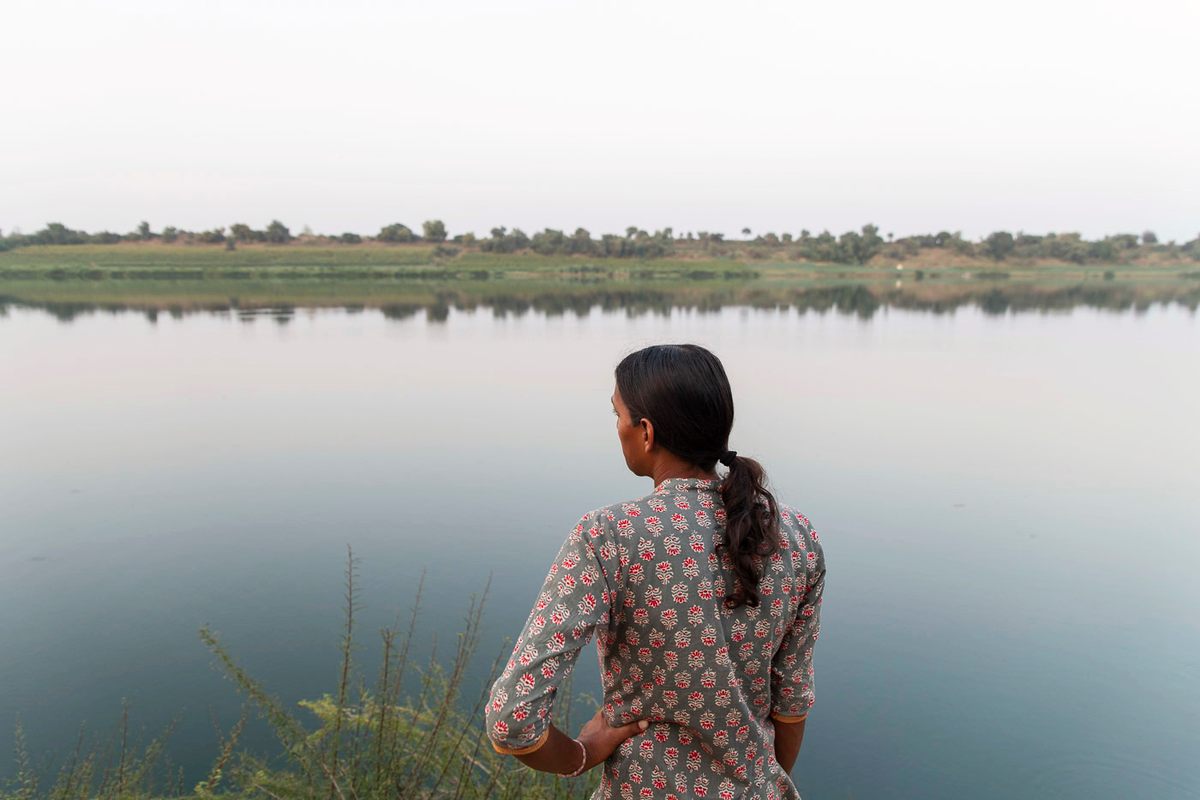 Until September 2018, it was illegal to have consensual gay sex in India, under Section 377 of the country's Penal Code. Many young Indians face pressure to have children, especially in the countryside, and that often amplifies intolerance towards homosexuality. Big Indian cities often have gay scenes to tap into, both overt and underground, but not so much in rural Gujarat. "I came up with the idea of a fully-fledged campus," says Manvendra.
By 2017, the prince and his husband had fitted two main buildings with amenities, including four bedrooms between them. The word "campus" was a bit misleading, as the site was still more like a farm. But the concept was becoming a reality: Here's an isolated place where gay people can turn up, talk things through, have a hot meal, and escape external pressures.
Some people visited with different expectations. "They were sex-seekers," says Manvendra, while snacking on a banana in the Mumbai apartment. "People came, partied, drank then went." After that, the prince ramped up the vetting process, restricting it to those truly in need, or who could contribute to the campus.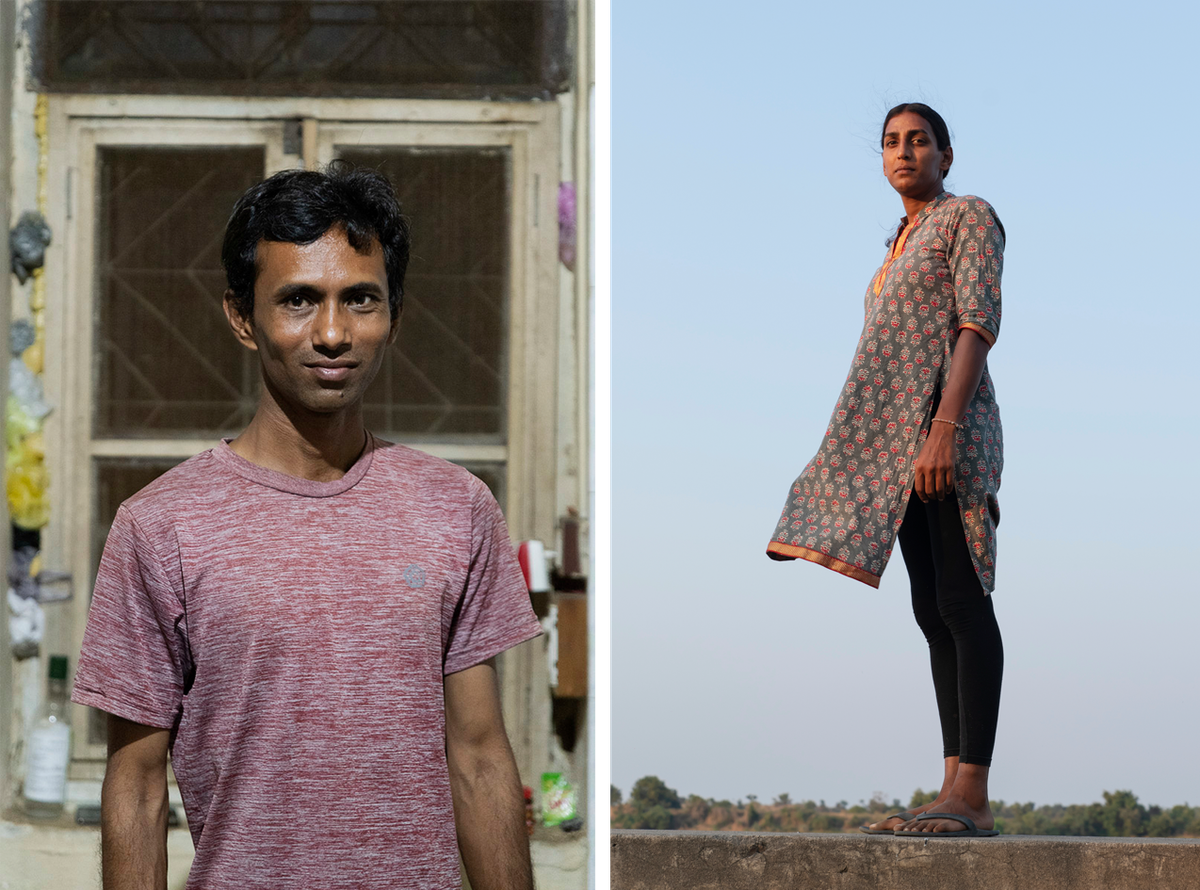 Patel, a trans woman, arrived in February 2017 and quickly made herself essential. She helps manage the site and recently organized a trans conference. Shailesh Raval, a 40-year-old gay man from a nearby village, also lives on the campus. He describes himself as a "bottom seeking a nice top," but hasn't come out to his family. When he first contacted Manvendra, he was caring for his frail grandmother and working a snack stall.
The prince paid for Raval to travel to the campus with his grandmother, put a shawl around him, and heard his story. "Living outside was stressful, I'd always fear someone would find out," Raval says. "I had anxiety just existing. Here, I can just focus on being myself." His grandmother has since passed away, and he now helps out with everything from campus management to cooking.
One morning, Raval serves chai to a man in his 30s, who has walked over from a nearby village. The new arrival read about the campus online, and wants to talk about his secret love of cross-dressing. He unloads to Patel on the outdoor swing. Raval fetches snacks and the prince's dogs snuffle in the dry dirt nearby.
There is still plenty of work to do on the LGBTA+ Community Campus Rajpipla. (A stands for Allies.) There's a "meditation room," but it's unfurnished and stuffed with cardboard boxes; Manvendra has plans for music rooms, libraries, and eco-friendly houses built from recycled plastic bottles. In mid-February, weeks before a nationwide COVID-19 lockdown, life there felt calm and simple.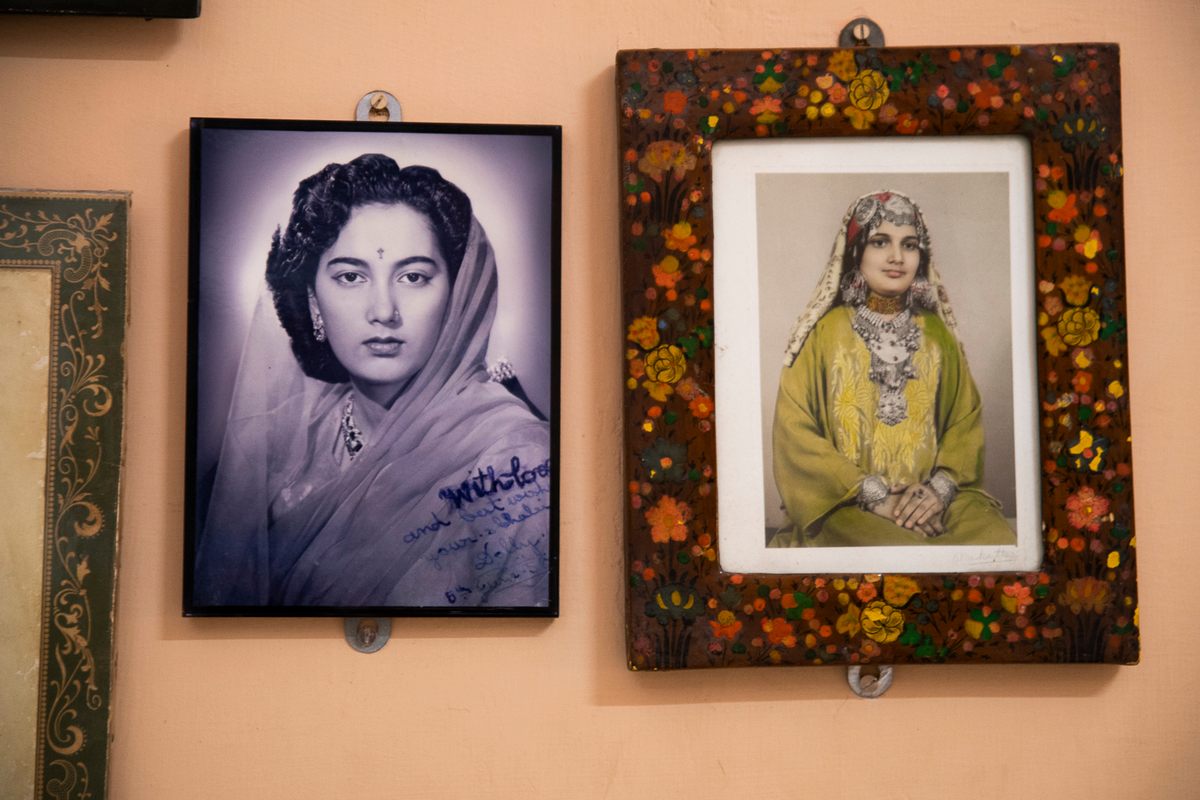 In the years since Manvendra's parents learned that he's gay, his father's attitude has softened. The pair now have a good relationship. But according to Manvendra, his mother's attitude remains as difficult as ever: When they cross paths on the palace grounds in Rajpipla, they ignore each other.
These experiences only deepen Manvendra's convictions about the importance of the campus. "If someone like me could be put into that trouble, it could happen to anyone," he says. He could move to the U.S. with his husband, where he'd be far from the snakes, bugs, and homophobia of Gujarat. But he adds, "I don't believe in escapism. Even if I'm in a homophobic culture, I'll live in it and educate people."
He smiles and takes a dainty sip of chai. "I belong to a warrior clan," he says. "So I'm going to fight my whole life."