In Barrow, Alaska, the Sun Just Set for the Final Time
The northernmost city in the U.S. is changing its name.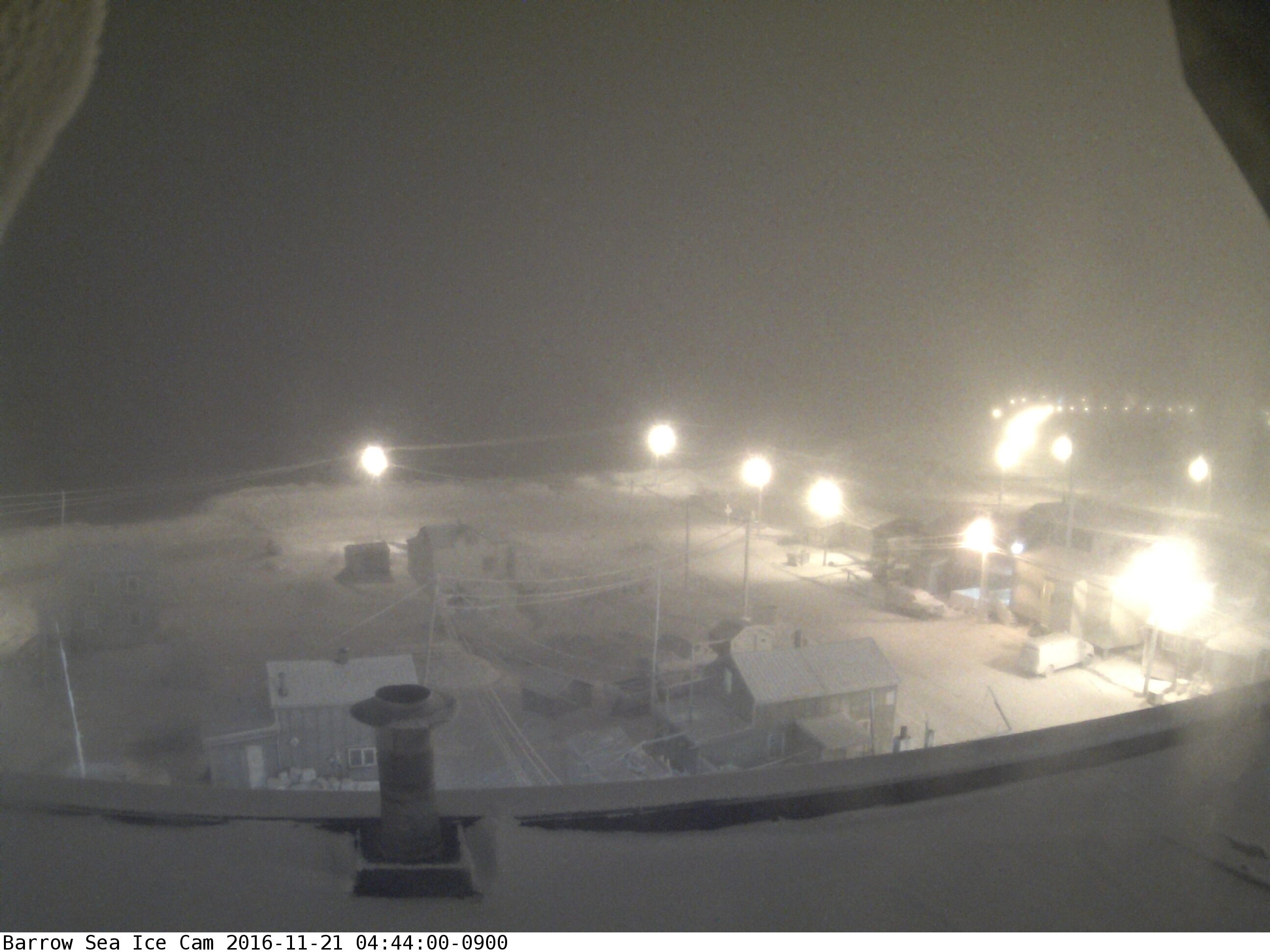 On Friday, the sun set for the final time in Barrow, Alaska, as the city plunges into polar darkness for the next two months and, in December, formally changes its name to Utqiaġvik, according to Alaska Dispatch News.
The next dawn in Utqiaġvik will be January 22, 2017, the first sunlight under its new name, an Inupiaq word that the wider area of Barrow has long gone by. 
The city of around 4,300 was incorporated in 1958 and originally took its name from nearby Point Barrow, named by a Royal Navy officer in 1825. 
The city is the northernmost in the U.S. and each year spends a couple of months in darkness, owing to its position hundreds of miles north of the Arctic Circle, and about 2,000 miles northwest of Seattle.
Residents recently voted to permanently change the town's name to honor indigenous peoples and the area's roots. 
Locals seem relaxed about Barrow's final sunset. As ADN reports, the sun "was nowhere to be seen" on Friday, and Qaiyaan Harcharek, a Barrow City Council member who led the drive to change the name, said the event didn't have much of an effect on him. 
"I didn't put much thought to it," Harcharek told ADN.