In Austria, Zoo Elephants Eat Leftover Christmas Trees
Once a year, the Schönbrunn Palace pachyderms get a special snack.
Elephants at Schönbrunn enjoy a piney post-Christmas snack https://t.co/iysueNP9PO pic.twitter.com/xp2cmdLP3b

— The Local Austria (@TheLocalAustria) January 11, 2017
Every year at Christmas, a giant tree towers outside of Vienna's Schönbrunn Palace, impressing guests and glowing gently in the night.
And every year after Christmas, employees take the lights off the tree, chop it into pieces, and feed it to the local elephants.
This year's tree officially became a snack yesterday morning, the Local reports. The Schönbrunn Palace pachyderms shuffled out of their enclosure and began happily munching on the remains of the 18-foot spruce.
Used to punier plants, the animals seemed excited at the opportunity to eat something bigger than they are. "It is really something extraordinary for them, because it takes them quite a while to get through such a large portion," keeper Andreas Buberl said.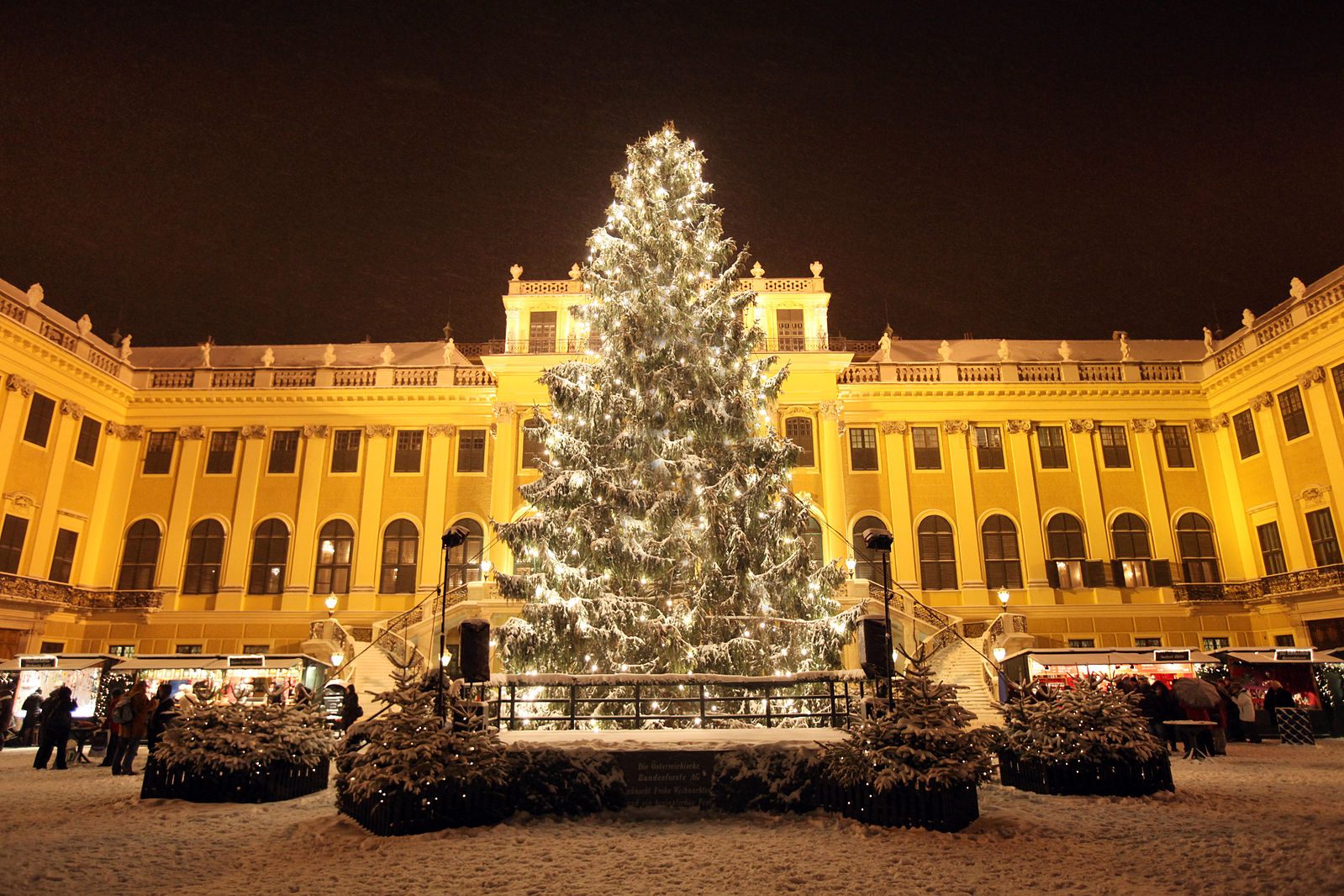 This is also a tradition at the Berlin Zoo in Germany, where every elephant gets five or six trees to eat. Experts say the oils in evergreen trees are good for the animals' digestion, while the bark helps clean their teeth.
In Vienna, the zoo's other residents, like rhinos and water buffalo, got smaller saplings—rejects from the annual Christmas market. It was likely the best-smelling zoo day of the year. Happy holidays, everyone.
Every day, we track down a fleeting wonder—something amazing that's only happening right now. Have a tip for us? Tell us about it! Send your temporary miracles to cara@atlasobscura.com.