How Many People Did It Take to First Occupy Australia?
Scientists are looking deeper into how the continent's first people arrived.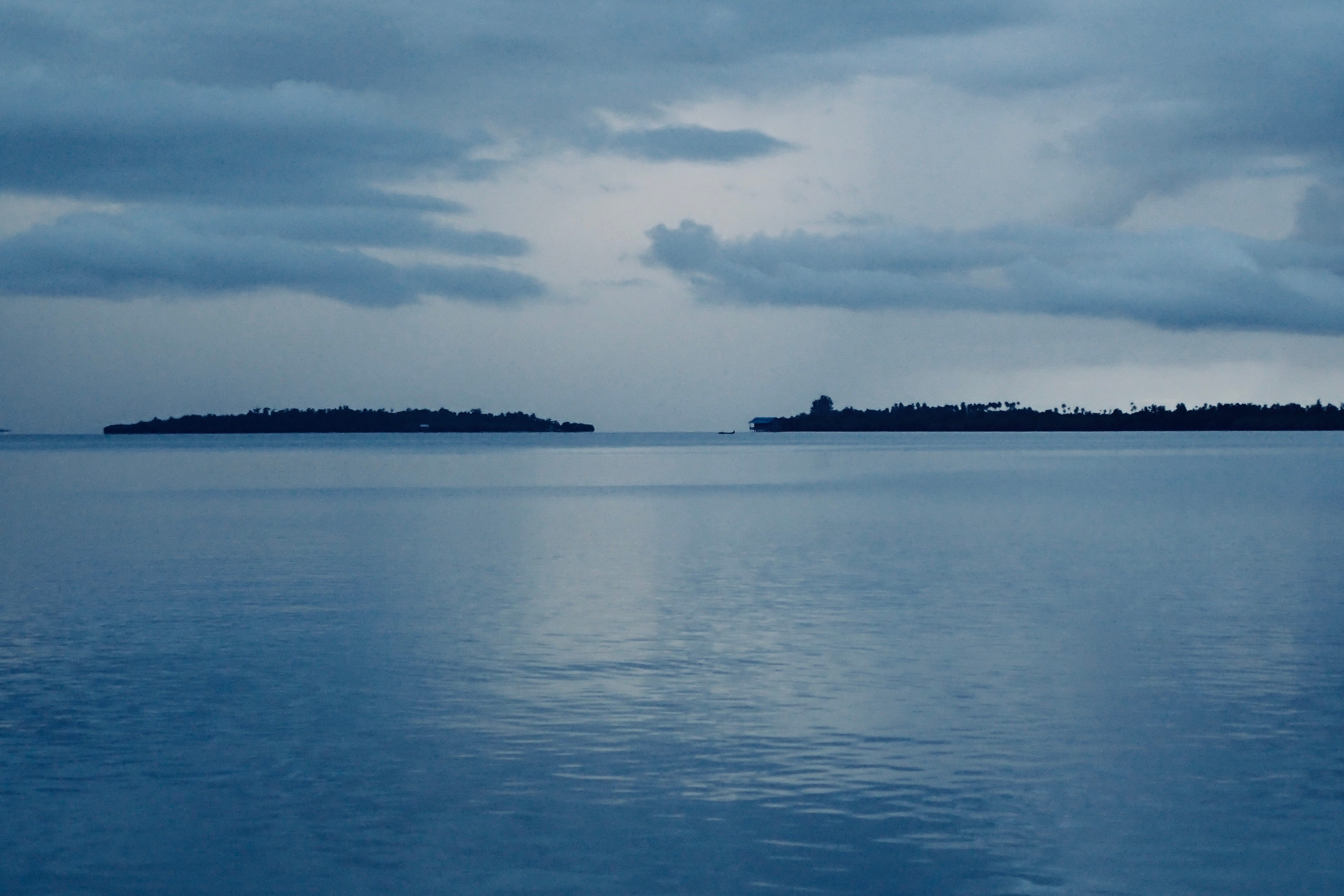 In Australian Aboriginal cultures, oral histories are the needle and thread of tradition. For thousands of years, stories have been passed down about seas rising to swallow islands, animals long forgotten, and ancestors who arrived from the north. Scientists now believe they understand how—and just how many—of those ancestors first arrived in Australia around 50,000 years ago.
A team of researchers from the Australian Research Council Centre of Excellence for Australian Biodiversity and Heritage and the Commonwealth Scientific and Industrial Research Organisation set out to better understand this founding population, which goes back to a time when New Guinea, Australia, and Tasmania were connected to form the supercontinent known as Sahul. They wanted to know how many people would it have taken to survive and become established on Sahul. Using archaeology, population ecology, data from other hunter-gatherer societies, and demographic modeling, they found that, if there had been one migration, it must have been a minimum of 1,300. Conversely, the work showed, smaller migration waves of just more than 100 people—every 70 years for 700 years, give or take—would have done the job as well, to set up an enduring population that would occupy Australia for tens of thousands of years before anyone else arrived.
The model revealed that the most successful route would have been by sea from the north, "Mainly because the islands [Mangoli, Buru, Seram, Papua New Guinea] were closer together and the wind speeds/currents were more favorable than the southern route," says Flinders University's Corey Bradshaw, via email. Bradshaw was an author on two papers, in Scientific Reports and Nature Ecology and Evolution, that present the findings. The team also deduced that the colonization of Australia was no accident.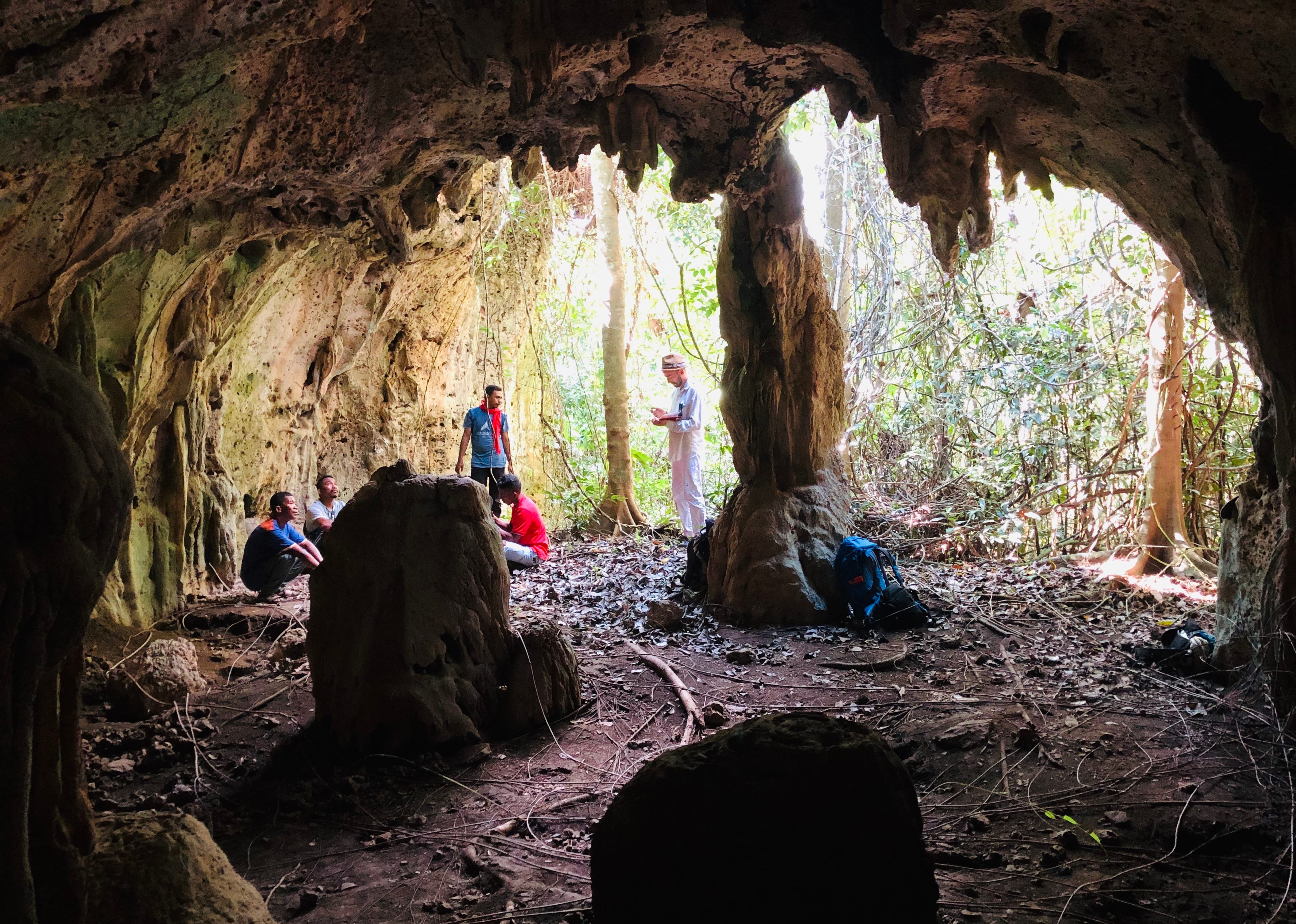 According to Bradshaw, the probability of surviving an island-hopping migration like this, even one that spanned generations, would be low without planning and preparation. And models show it is unlikely that sufficient populations would have happened upon Sahul by accident. Previous studies have established baseline population numbers needed for an early culture to endure in a new location. Too many people and available resources won't hold up, not enough and the population will stagnate and dwindle under reproductive pressure. After arriving on 1,300 as a founding population for Australia, Bradshaw began to get a sense of just how much planning went into such a mass movement of people.
Why ancestral Aborigines chose to embark on perilous voyages of several days, across the open sea, is purely speculative. The team believes the reason is probably similar to the catalyst for other mass migrations—a need for resources. "Fair to say that any inference about motivation is speculative, but I think it's most likely that the people were highly mobile and focused on easy-to-obtain resources," says Michael Bird of James Cook University, another author on the papers, via email, "so once these became harder to find, they just moved on." We also don't know if mini-settlements were set up along the island-hopping route, or if a few Aboriginal people first made it to Sahul and returned to convince others to take the voyage. "We'll never know, but two-way movement was likely," says Bradshaw.
Whatever the circumstances of the voyages, they were an incredible feat that highlights the capabilities and determination of the people. "I guess thinking about the implications, it amazes me that people 50,000 years ago were pretty much the same as me," says Bird.