How to Restore a Hermit Hut in the Idaho Wilderness
A team of forest archaeologists and preservationists trekked into the wilderness to rebuild a century-old cabin.
A little more than a century ago, a man named Earl King Parrott, who had blue eyes and a habit of hoisting his jeans up with buckskin suspenders, ensconced himself in the sprawling Idaho wilderness. Parrott, known as "The Hermit of Impassable Canyon," didn't have much human company: The Shoshone people had once lived in the region, but U.S. troops had taken their land and forced them onto reservations. Parrott built himself a rustic compound where the Nugget Creek meets the Middle Fork of the Salmon River, an area that's dizzyingly hard to reach. A team from the Salmon-Challis National Forest recently embarked on a project to fix up his humble homestead.
Parrott spent three solitary decades in the woods, panning for fine flour gold, tending to a garden full of raspberries, wax beans, and sweet potatoes, and subsisting on game. For neighbors, he had plants—sagebrush, mountain mahogany, pines—and animals—elk, brown bears, and deer, some of which he'd hunt when his stomach began to growl. He only left once a year, noted Johnny Carrey and Cort Conley in their book, The Middle Fork & the Sheepeater War, to travel 70 miles to the town of Shoup, where he stocked up on bullets, tea, and other supplies that the forest couldn't provide.
Out in the woods, he fashioned one cabin several thousand feet above the rushing water—accessible only by hauling himself up a course of ladders and ropes—and a humbler one closer to the shore, standing just a few logs high and topped with a simple roof. After a fire ripped through Parrott's larger cabin in the 1980s, this small dwelling was the last trace of him out there.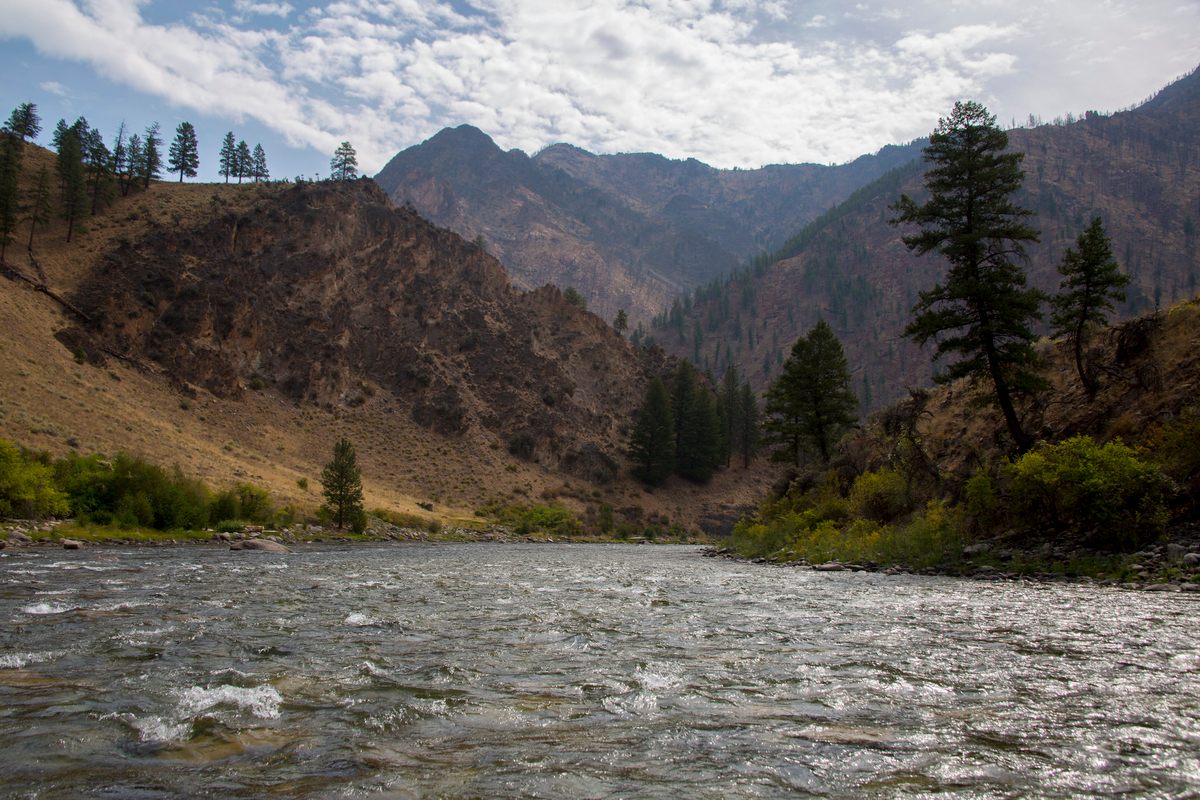 The smaller cabin was essentially a glorified shed, and likely a "building of last resort"—a place to crash when weather or darkness kept him from climbing to his main dwelling, says Joe Gallagaher, a historic preservationist who specializes in log cabins and volunteered to work on the project. One visitor who passed by in the 1930s spotted cornmeal, a frying pan, and a blanket, and likened the hideout to "a boar's nest." Now, the structure is known as the Lower Parrott Cabin, and it's where a team of forest archaeologists and preservationists recently worked to turn back the clock.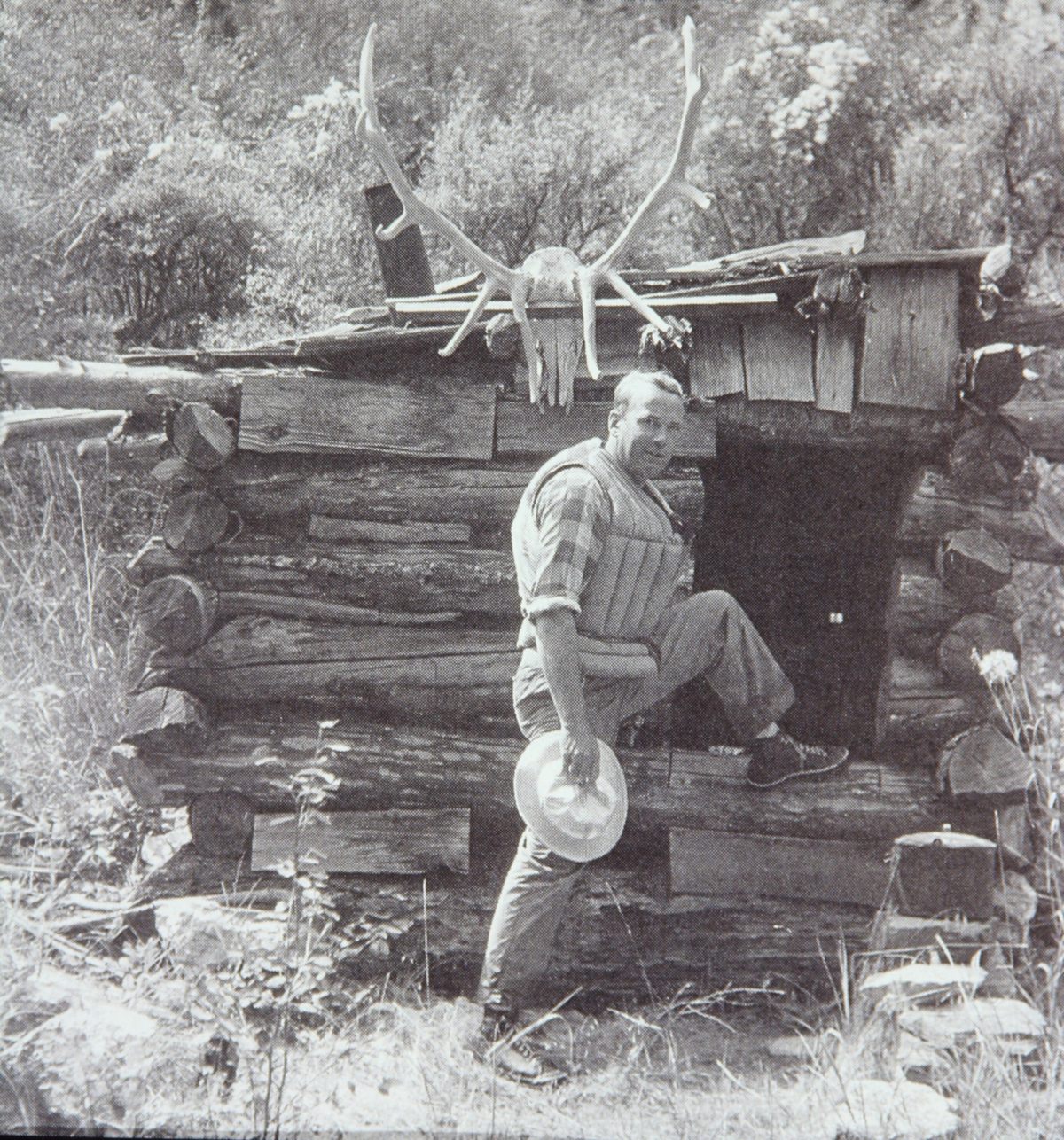 A rugged, tree-stippled wilderness may be a beautiful place to be a recluse, but it's a tricky spot to be a preservationist. "There are no roads there; there are no trails there," says Gallagaher. The site is 88 miles by raft from the Boundary Creek wilderness portal. To reach the cabin, the team—which also included forest archaeologist Camille Sayer—flew into a remote airstrip and then floated supplies in by boat. They studied old pictures and then labeled, disassembled, and inspected the logs. They rebuilt the vanished roof using 30-inch shakes, which are like rustic shingles made from split logs. Gallagher wielded axes and handsaws, much like Parrott did. "If I can use a generator or a battery-power tool, I will," Gallagher says. "But we were in the wilderness, so that was verboten."
The process took three days. "Is it exciting? No. Is it slow? Yes. Is it arduous? Yes," Gallagher says. They made a few modern concessions, including treating the wood with mildicide and fungicide to offset decay, and using TimberLok screws to fasten the logs and prevent slipping. Still, Gallagher says, "we got a building there that looks very much like something Earl would have understood."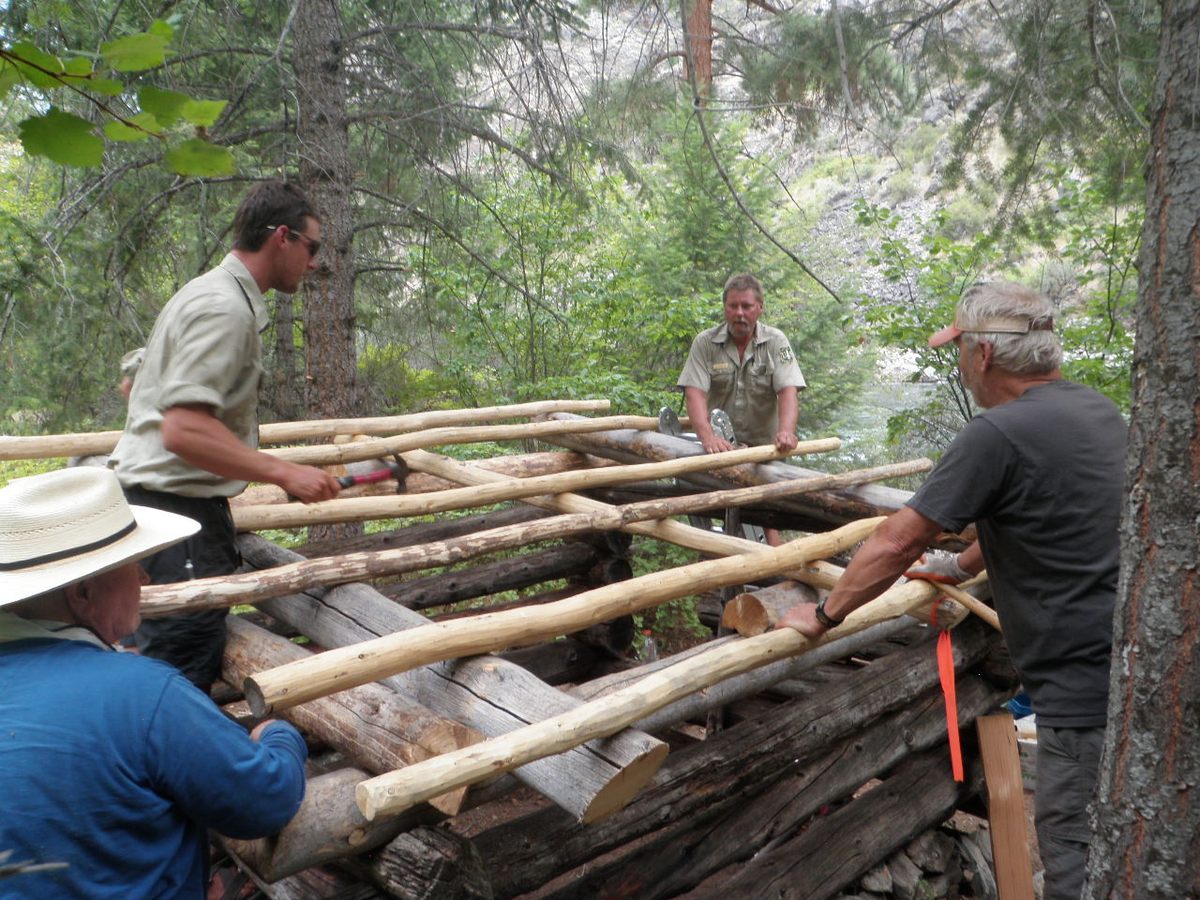 The staff of the forest is obligated to inventory and maintain the cabins within its bounds, and the work will continue. Across the Frank Church—River of No Return Wilderness Area (which includes the Salmon-Challis, Payette, Bitterroot, and Nez-Perce Clearwater National Forests), there are roughly 20 historic structures in need of repair, says Tim Canaday, forest archaeologist and tribal coordinator at the Salmon-Challis National Forest. "Each forest will attempt to tackle a preservation project each year, but that is often a function of funding and other priorities," Canaday says. And out in the wilderness, plans are easily snarled: The cabin restoration was delayed a year, after fires tore through.
Parrott's little place is a popular landmark for the visitors who glimpse it from the water as they float down the Middle Fork, says Canaday. "Over 10,000 people float the Middle Fork each year during the control permit season. While not everyone would be expected to stop, I think it's fair to say that many hundreds visit each year," Canaday says. Thanks to renovations on the cabin, "it's not going to just rot into the ground," Gallagher says. "We're going to give it another 25 or 30 years."