The Search for the World's Most Enchanting Greenhouses
Two plant-obsessed photographers are on a mission.
Magnus Edmondson and India Hobson's greenhouse quest began in Oxford, England, at the Botanic Garden, on a Sunday morning. "We were the only people there, and it was so incredibly quiet," they write. The only sounds were "gasps of wonderment" and the "occasional sigh." From there, Edmondson and Hobson, photographers based in Sheffield, were hooked. They began what they call "a self-initiated Greenhouse Tour of the World"—they find, explore, and photograph greenhouses, potting sheds, polytunnels, conservatories, and other indoor spaces made by humans, for plants.
For their photography company, Haarkon, Edmondson and Hobson were already traveling far and wide. Now they make it a point to seek out greenhouses on their travels and in their spare time. They might be found at the private greenhouse of an orchid grower or Belgium's Botanic Garden Meise. Most recently they have been exploring California conservatories, the New York Botanical Garden, and the Gardens by the Bay in Singapore. They told Atlas Obscura what drives them to seek out these green spaces, where the world we usually think of as "outside" is contained within clear walls.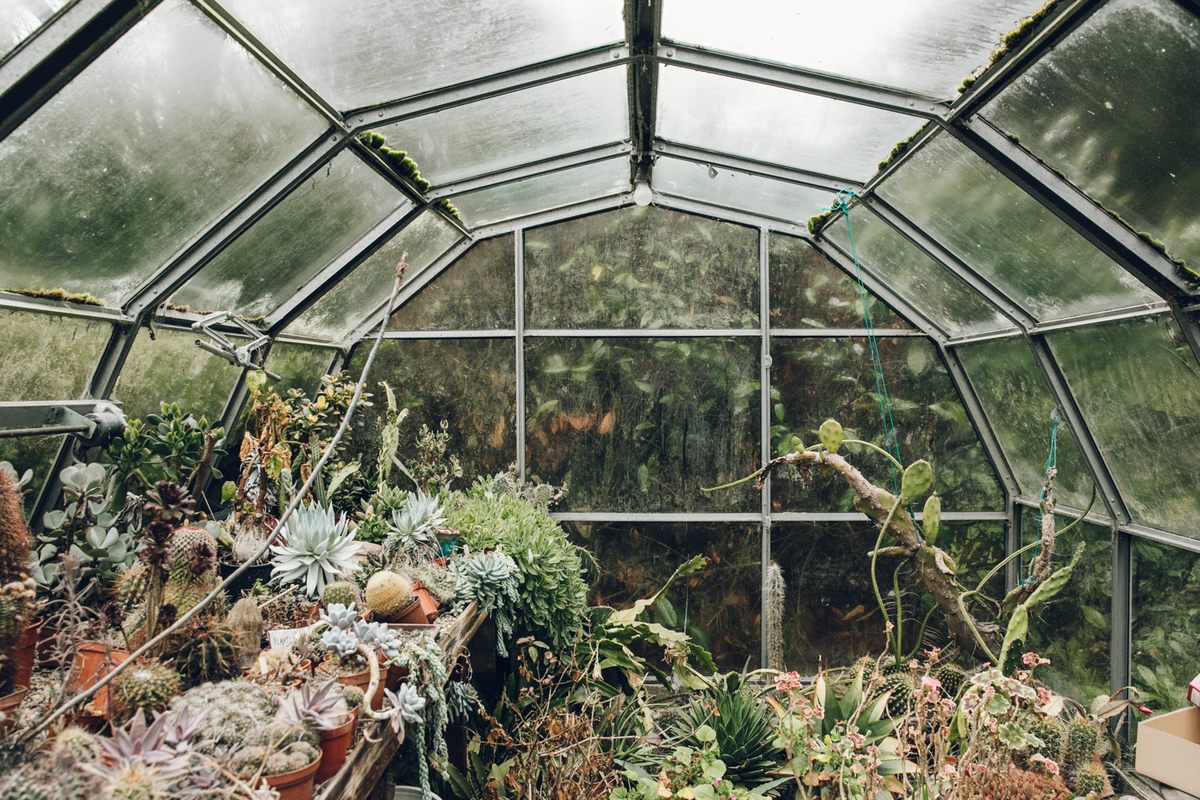 What are the most surprising, hidden, or out-of-the-way greenhouses you've visited?
The hidden ones which are the most memorable usually belong to a private owner who has a passion for growing a particular plant. Their love for what they are doing just shines through, and it's reflected in the care and attention they give to their plants and the buildings they're housed in.
One that always sticks out for us is a guy in North Yorkshire with a small sign outside his long drive with the words "Cacti For Sale" written on it. We pulled down his drive on a wet winter morning and checked out his impressive cactus collection.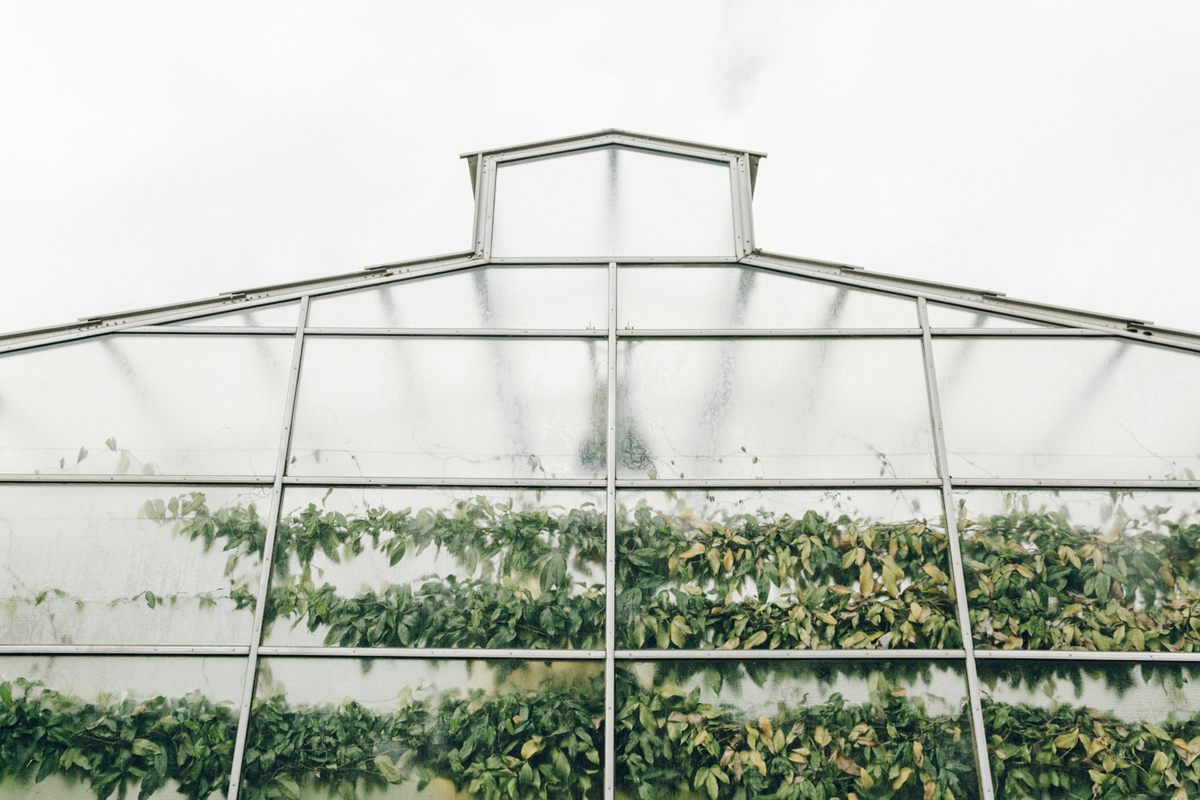 Which have been the most flat-out wonderful—the ones you keep telling people about? What made them so amazing?
Royal Botanic Garden Edinburgh is always a place which we mention whenever anybody asks us about a good glasshouse to visit; there is so much variety in the houses they have, which have been added to and adapted over the decades. It also helps that Edinburgh is one of our favorite cities in the United Kingdom to visit.
If you're up for traveling somewhere a little more exotic, we recently visited the Cloud Forest at Gardens by the Bay in Singapore, it's one of the best things we've experienced on our whole tour. The scale of the environment they have created and the journey you make through the conservatory is brilliant and well thought-out. It's also a great escape from the heat of the city.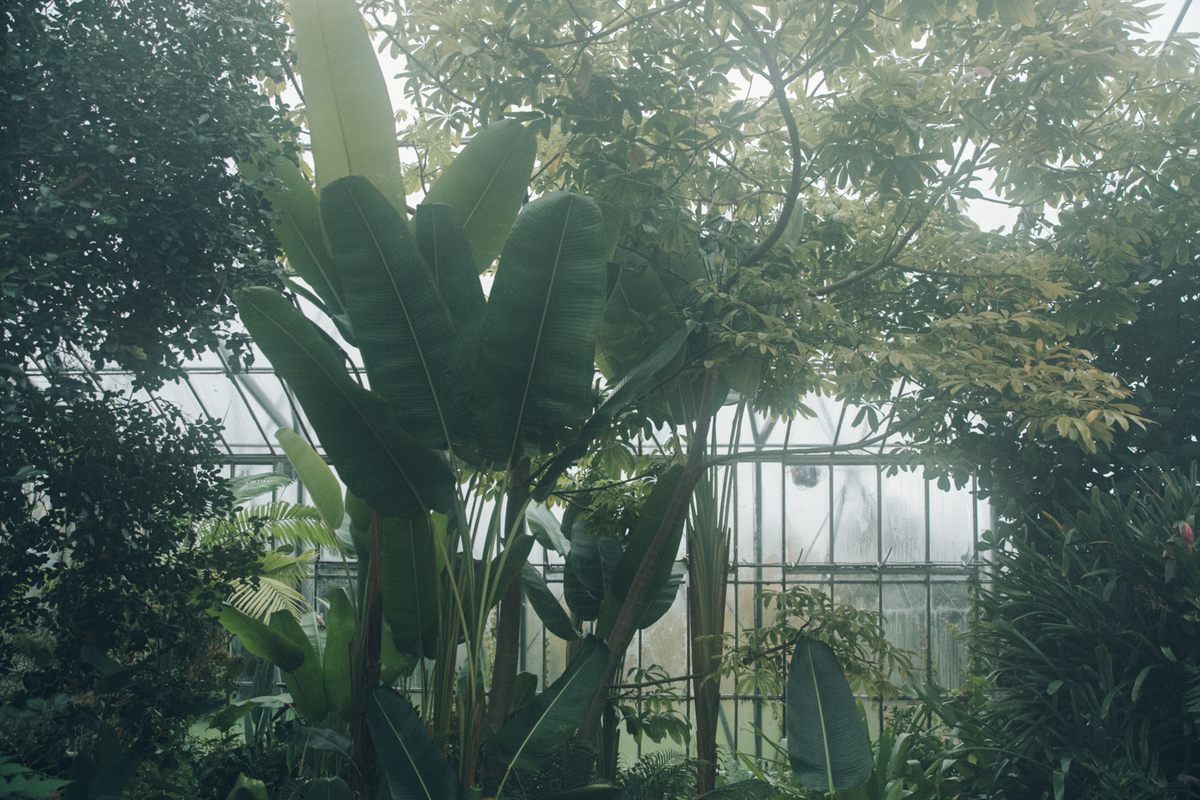 How do you find and choose the greenhouses you visit? Has your strategy changed as you've visited more of them?
We have the internet to thank for most of the places we find and visit. It involves lots of searching through Google and Instagram to get a glimpse of greenhouses hiding all over the world. We have learned that it's worth making the journey on a hunch that there may be a great greenhouse to be discovered. We've been disappointed a few times after a long journey, but the gems we've found by just going for it far outweigh any less-than-successful trips.
How did you start this love affair with plants? What attracts you to them?
We started with just a couple in our house, we didn't have a garden and so wanted to have something green indoors. Over the years our collection has built up as we found out what types of plants like to live with us and our lifestyle.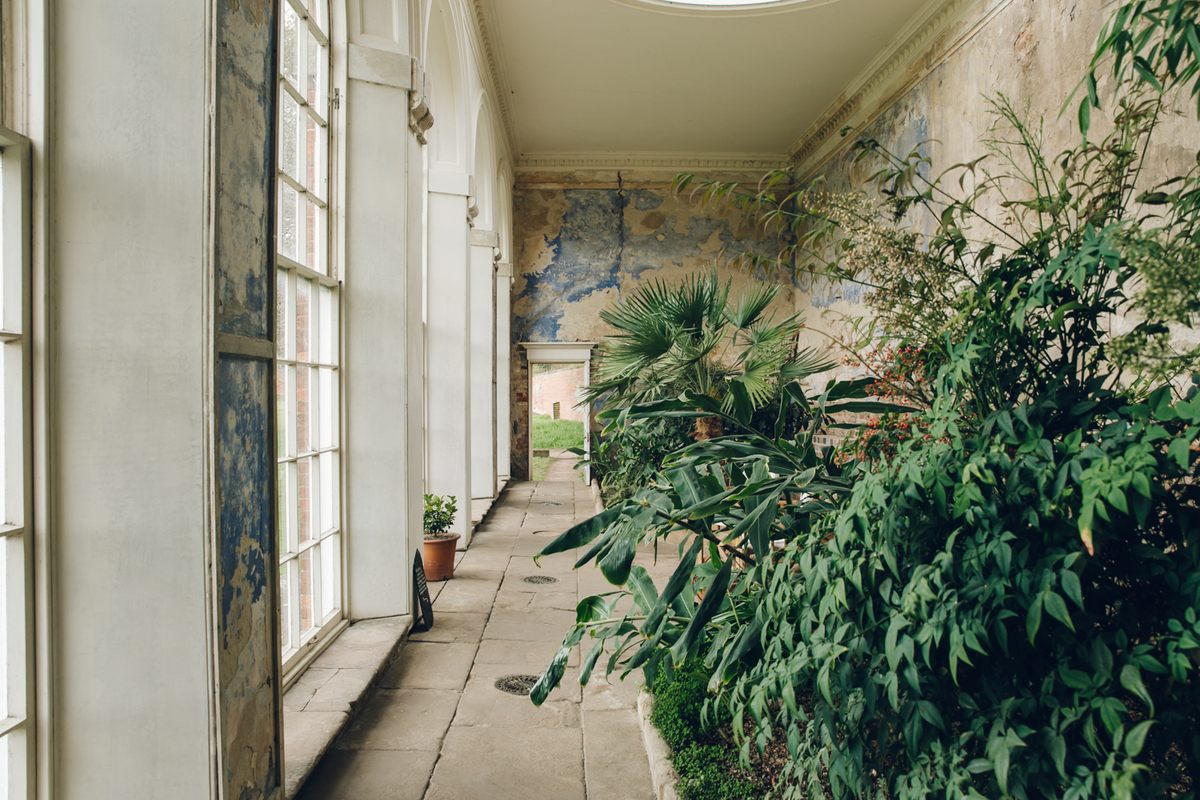 Are there particular challenges or joys in creating these photos that differ from your other work?
Essentially the website and Instagram is our version of a photo album or scrapbook—it's where we keep all of our holiday photos and all of the things that we've seen and liked so that we can refer to it in the future. We're lucky because we've been given opportunities to travel to places we might not have thought of, and we find ourselves experiencing new things all the time. Documenting it is just part of the fun. A huge part of the enjoyment of what we do is that we get to do it all together and share it, so it becomes less work and more just a very fluid, odd, but interesting lifestyle!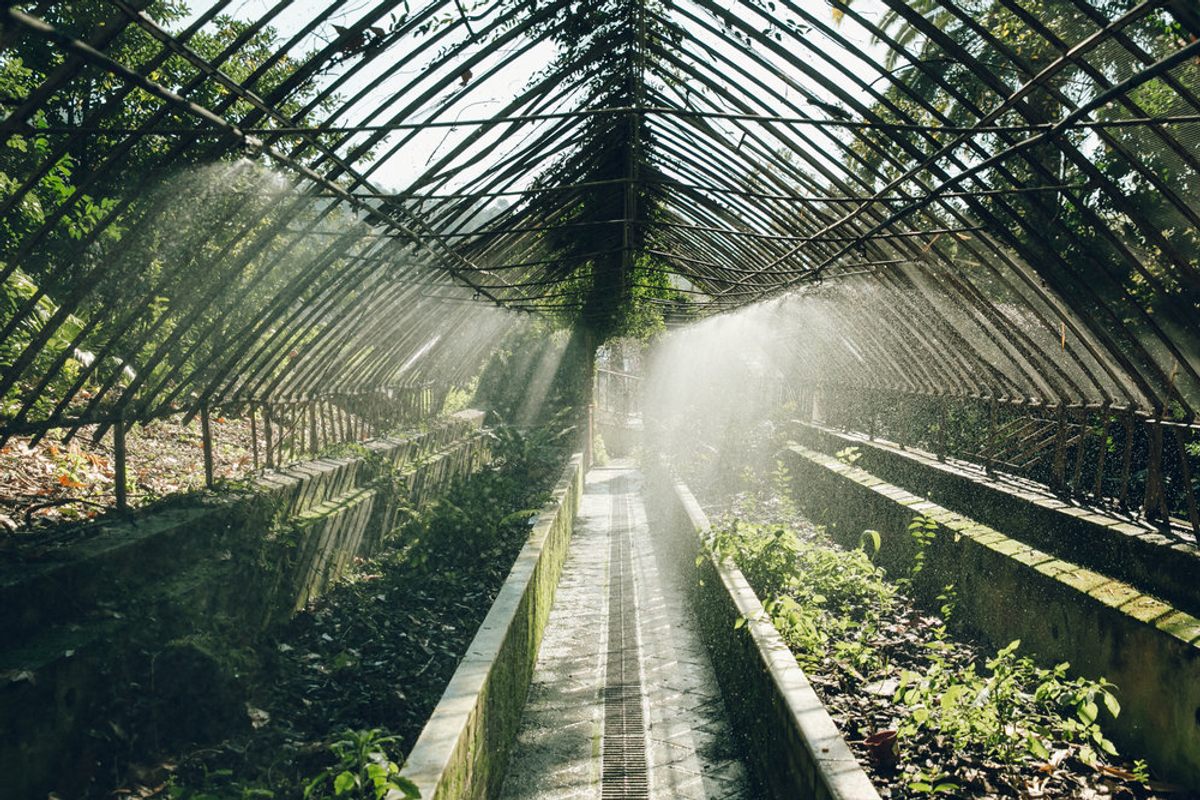 How far out of your way are you willing to go for a good greenhouse?
We have just arrived back from a week-long trip to Australia, searching out green places in the cities in the southeast of the country, so I guess we'd pretty much go anywhere. We have a long way to go before we start running out of places to visit.