Perhaps You'd Like to Purchase Art Sculpted by a Cow
Or a deer. Or a goat. It's all happening at the Great Salt Lick Contest in Baker City, Oregon.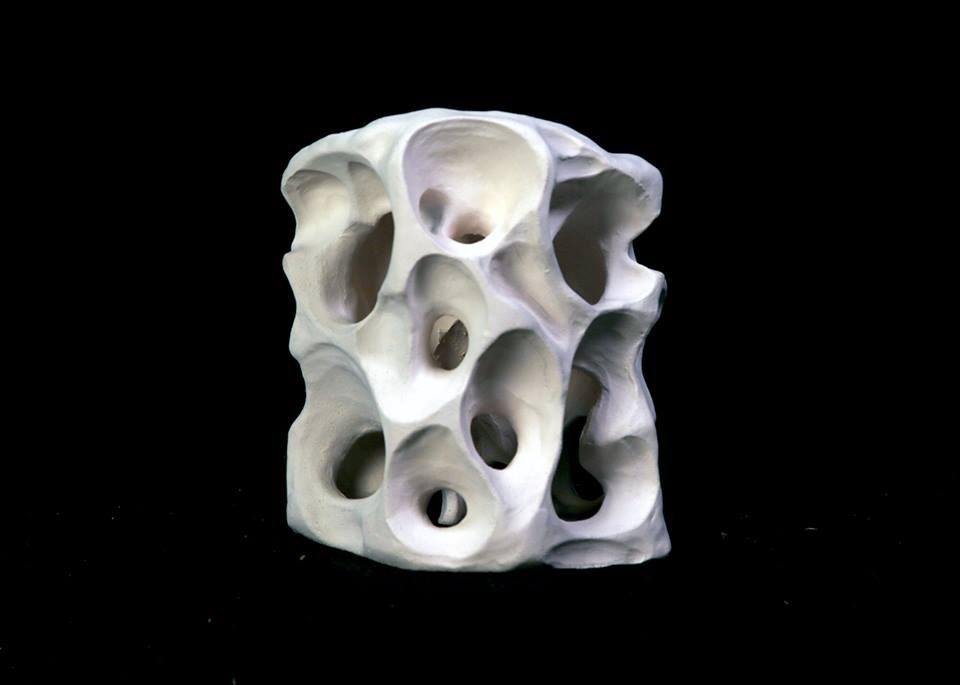 Back in 2007, Whit Deschner was hanging out with a friend in his hometown of Baker City, Oregon, kicking back and looking at the scenery. There was his friend's cabin. There were the grass, the clouds, the trees. And there was one of the town's ubiquitous salt blocks—lunchpail-sized cubes of salt and minerals, set out regularly for local deer and livestock.
As always, animals had licked this formerly boring salt block into a much stranger shape, carving out whorls, curves, and concavities. "We'd had a couple of beers," Deschner remembers. "I kept looking at [the salt block]. I thought, 'You'd give an artist $100,000 for one of them if they blew it up.'"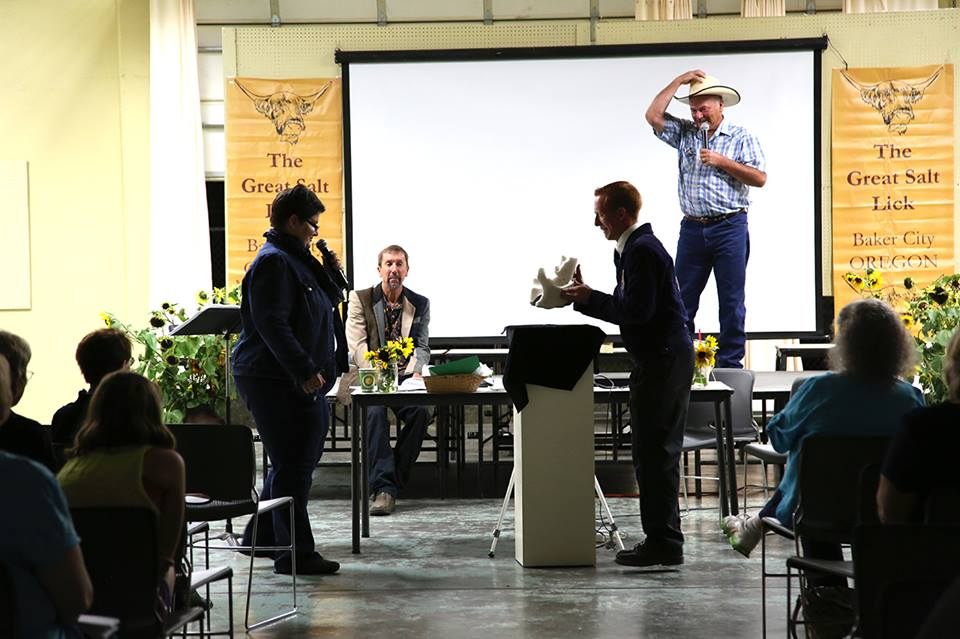 Eleven years later, Deschner's dream has nearly come true. On Saturday, September 16, Baker City will host the 11th annual Great Salt Lick Contest, in which ungulate-tongued salt blocks are displayed, judged, and auctioned to benefit Parkinson's research. Over the past 10 years, Deschner and other volunteers have raised $92,000 for Oregon Health & Science University by auctioning the accidental artworks. If all goes according to pattern, Deschner expects to send the total over $100,000 this year, he says.
The artists' process remains simple. Human patrons provide participating animals with 50-pound blocks of salt, which can be found at feed stores for about $6.50. The blocks are left outside, and the artists go to town, licking them for hours and producing intriguing scoops, divots and swirls.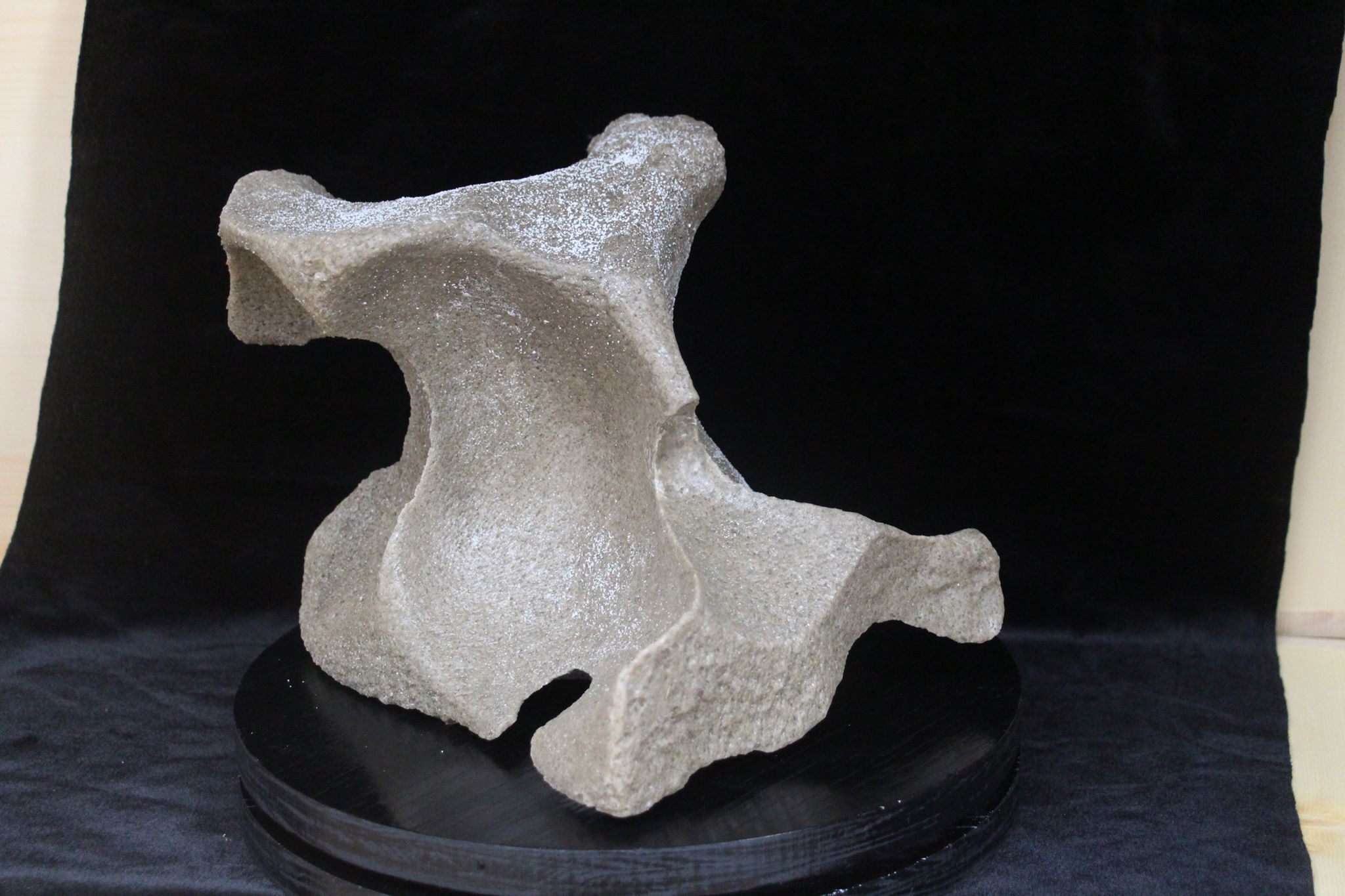 Then, it's contest time. The best works receive cash prizes, which range from $50 to $150. They do even better at auction: one year, the grand prize winner fetched $1800, the current record. Related categories—such as "Best Forgery," which once saw a sugar cube called "Sweet Deception" sell for $270, and "Michael J. Fox Lookalike Block," which asks human sculptors to do their best to honor another spokesman for Parkinson's—are also lucrative. "The community really gets into it," Deschner says.
Deschner himself owns a bunch of the works, some of which he has even had cast in bronze in order to better preserve them. Over the years, he's noticed that different species fall into different schools: "Goats and deer are more realist," he says. "Cows are more impressionist. The horses aren't artistic at all."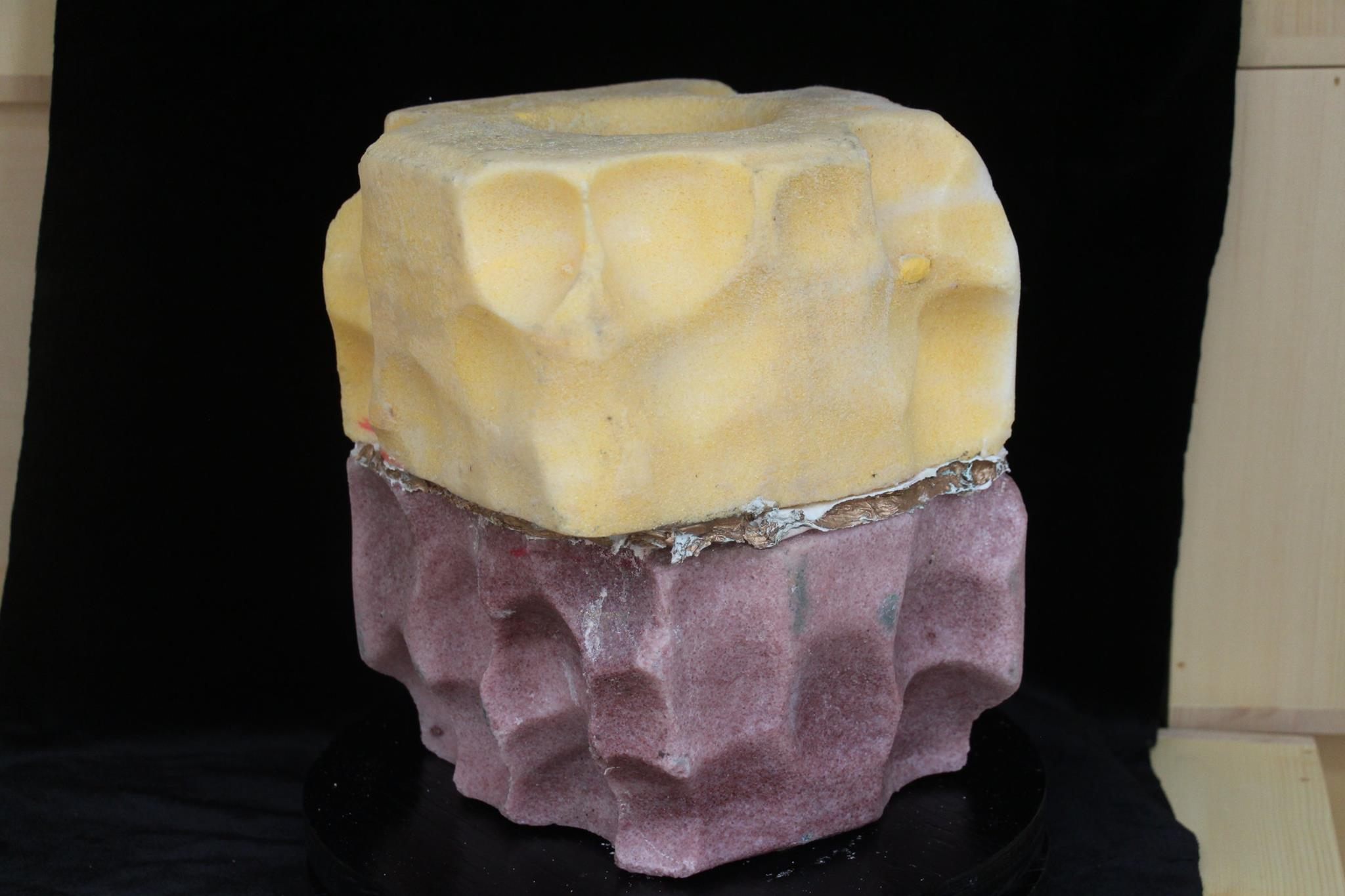 He leaves the actual judging to a panel, which generally hews to a particular theme. This year's judges are all brewers, vintners, and distillers. In past years, Deschner has successfully recruited local clergy, as well as city council members. "They couldn't agree on anything," he says. "So I had them do the salt lick judging, and they finally agreed."
The contest has proven so successful that last year, the other half of Deschner's original vision came true: a four-foot-tall, solid bronze replica of a salt lick sculpture was installed in Baker City's downtown.
If you'd like to score a high-saline artwork for your home, keep an eye on the Great Salt Lick's Facebook page, where Deschner says they may set up a system for online bids.
But if your favorite goes too fast, or sells too high, never fear: it's a flexible medium, and you may get another chance. "Some people just throw 'em back out," Deschner says. "And if they're there next year, they bring 'em back in and sell 'em again."
Every day, we track down a fleeting wonder—something amazing that's only happening right now. Have a tip for us? Tell us about it! Send your temporary miracles to cara@atlasobscura.com.