An Enormous, Four-Foot Wildcat Has Been Spotted in a Scottish Forest
It's been nicknamed "the Clashindarroch Beast."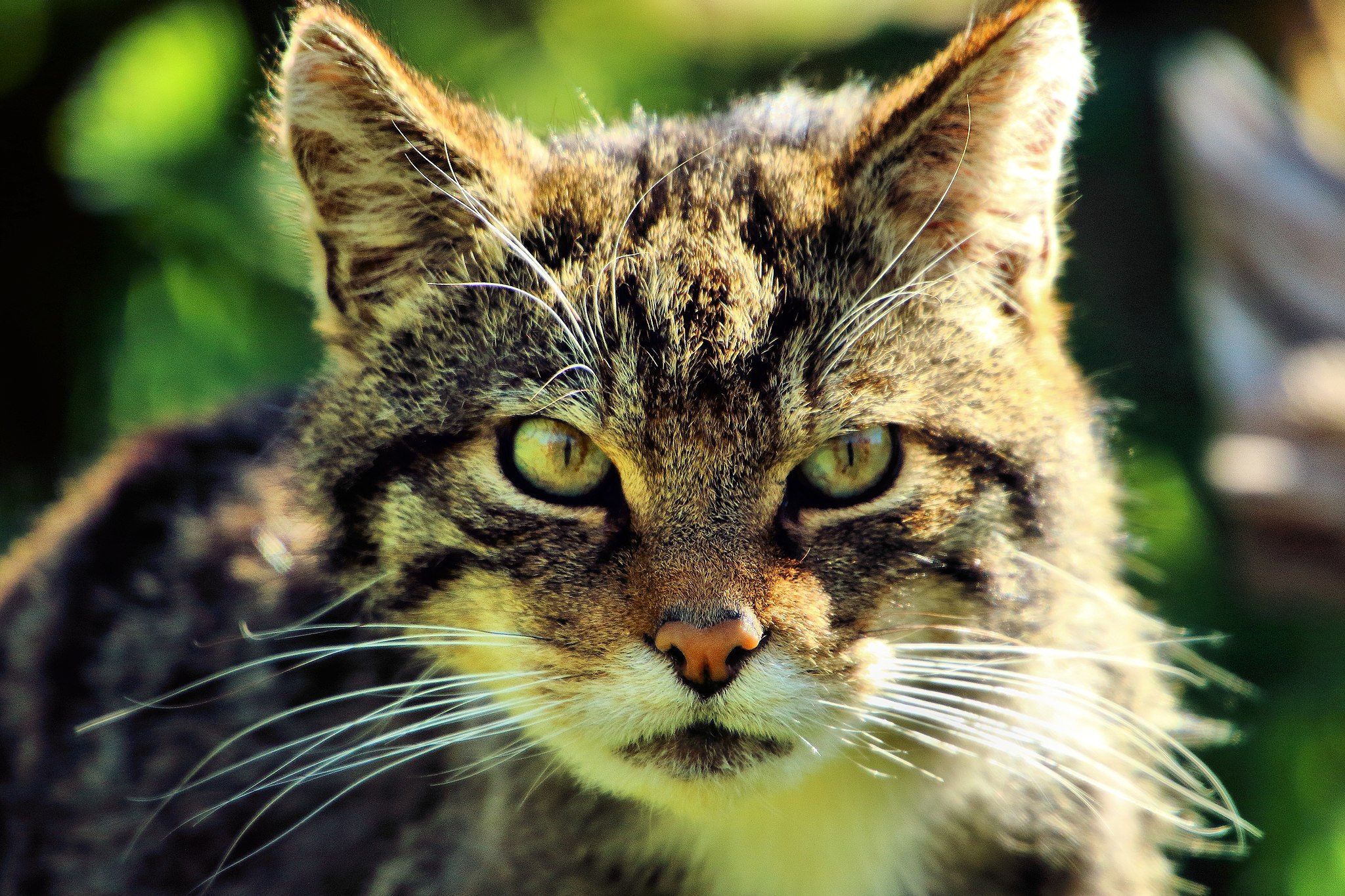 They call them Highlands tigers. With thick grey stripes and an occasionally vicious nature, just a few hundred Scottish wildcats are thought to remain in the remote pine forests of northern Scotland. The cats are a separate species to Britain's domestic cats and a comparable size, though around twice as heavy. Once native to the entire United Kingdom, they are believed to have come from the European mainland via the land bridge Doggerland around 12,000 years ago. While in England, Wales, and southern Scotland, these stripy cats were driven to extinction by trappers and hunters, in the Highlands, the BBC reports, they were venerated.
This week, one of the largest wildcats ever recorded was captured on camera by field workers in Aberdeenshire's Clashindarroch Forest, as part of the Wildcat Haven conservation project. Traps across the region have been baited with food or scent, with hidden cameras set to capture anything that crosses their path.
"I've been fortunate to get footage of quite a few of these ghost cats; there's about 10 to 15 of them here in the Clashindarroch," the field worker Kev Bell told the BBC. But this particular animal, nicknamed "The Beast," was like no other he had seen. "I couldn't believe my eyes when I first saw this cat, he is enormous, a magnificent animal."
This monstrous wildcat is estimated to be around four feet long. Black and white video footage, taken in the middle of the night, shows it perched on a sloping log, snacking on some mystery substance. Videos like these, Wildcat Haven says, help disprove allegations that the cats are no longer living in the Highlands.
To protect the animals, the charity is attempting to neuter feral domestic cats across more than 1,000 square miles of Scotland, as they feed on the rabbits and rats that make up much of their diet. "These cats are a vital part of Scotland's wild nature and ecology, and they must be protected wherever they live," said fellow fieldworker Steve Sleigh. "They are one of the rarest animals in the world."