How Sexism Haunts the Haunted House Industry
And the sociologist and actors trying to exorcise the gender stereotyping demon.
A hulking man revs a chainsaw, threatening a scantily clad teenage girl in a cage. She rattles the bars, begging you to free her. A zombie stumbles forward, her face discolored and decaying but her cleavage exposed. It's Friday night at a haunted house somewhere in Ohio, and Abberley Sorg watches from the shadows, taking mental notes.
"I've been a haunted house enthusiast all my life," says Sorg, a doctoral candidate at Detroit's Wayne State University. Focusing on haunts for their dissertation "was a way to move beyond theory into something that has qualitative data, [to] interact with people in a living space."
When Sorg goes through a haunted house, they're keeping an eye out for the gender dynamics at play between characters. Take the common trope of a woman trapped in a cage, Sorg says, "Is that a role that you ever see men in? And if not, why?"
While these character dynamics are common in the haunted house industry, they're part of a larger pattern. Erika Kvistad, a professor at the University of South-Eastern Norway who studies horror literature, notes that within the genre, "There has historically been a real tendency to depict women as victims."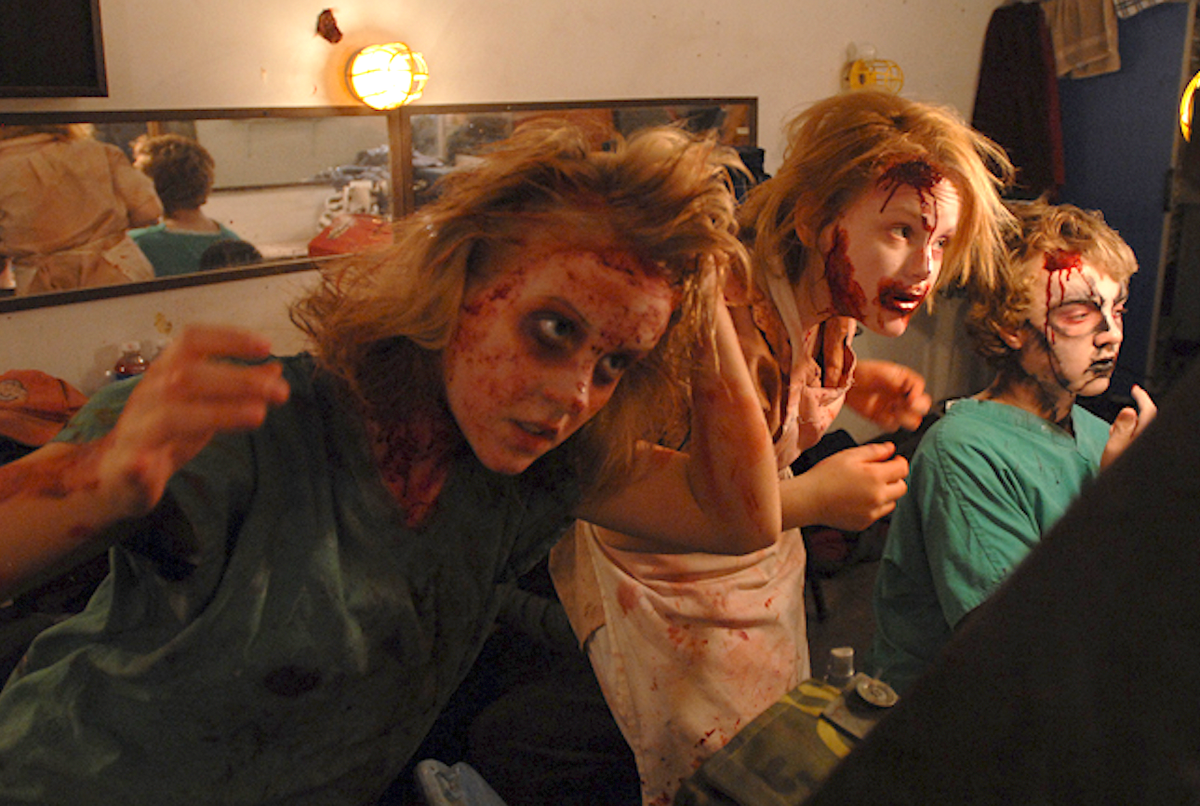 Kvistad points to film scholar Linda Williams's theory that horror movies use the depiction of female victims to elicit an audience's emotional reaction. It's more socially acceptable for women to express fear than it is for men, Kvistad says, and it's also possible that seeing a man in extreme distress might be more upsetting to audiences than seeing a woman in similar circumstances. "We are just more used to seeing women as suffering objects," she says.
Even when female characters are monsters rather than victims, the expectation of traditional femininity and attractiveness often remains. "Female monsters very much tend to be represented in relation to sexuality," says Kvistad. Male zombies are just zombies; female zombies are sexy zombies.
This phenomenon isn't limited to Western literature and film. It's present in seductive (if secretly hideous) figures such as the Malay langsuir, the South Asian churel, and the pontianak. The latter, found in folklore from Indonesia to Singapore, "is devastatingly beautiful, at least until she disembowels you," writes horror author Wen-yi Lee.
These deep-seated fears and long-established roles are front and center in the commercial haunted house industry, setting the stage for Sorg's sociological work. When Sorg visits a haunted house, they simply show up with a friend, who acts as a research partner. "We just go in and buy our tickets like anyone else," Sorg says.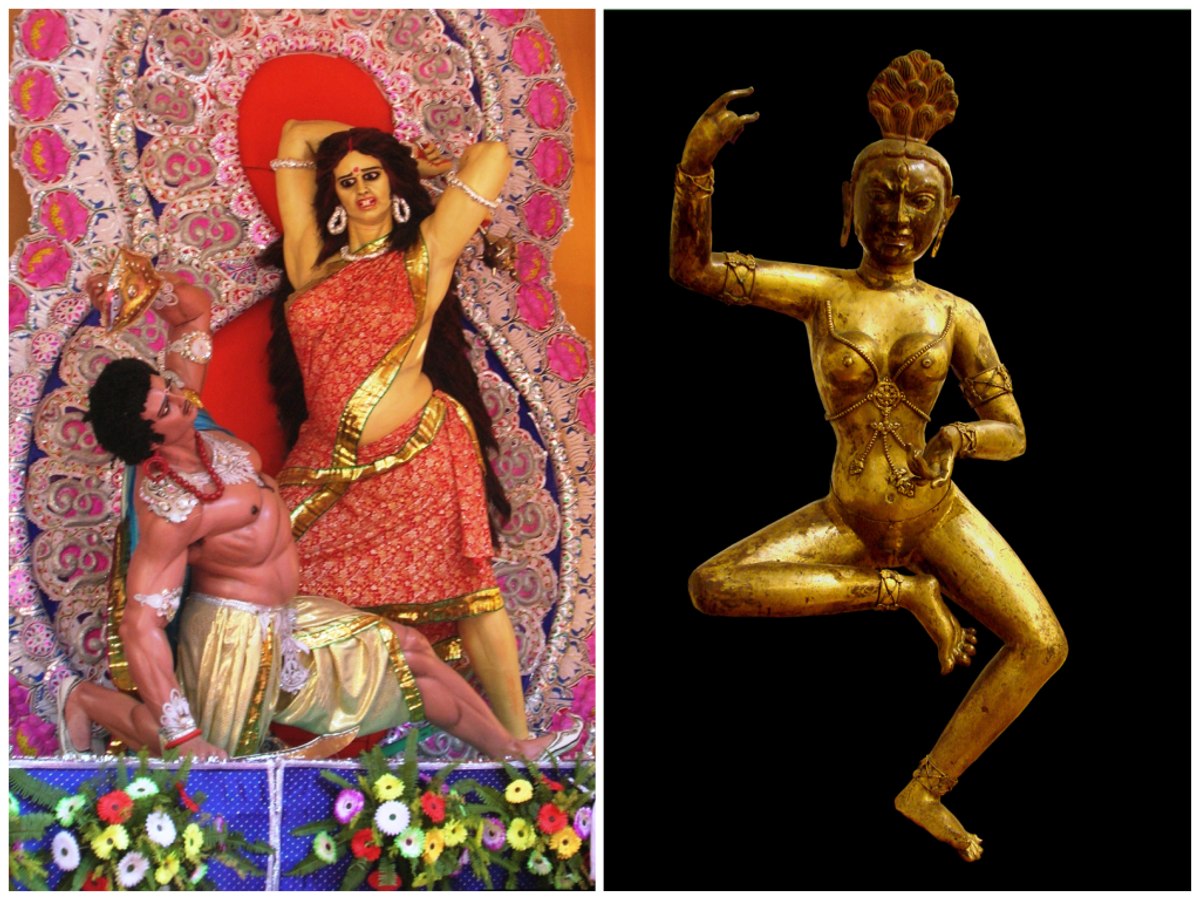 Once inside the haunt, the pair maintain a low profile, while Sorg makes audio recordings of their observations. "We're discussing things that we're seeing as we see them" in these recordings, they say, "with an eye towards stuff that's specifically good for my research questions." How do the characters conform to traditional gender roles? How are they being sexualized? Fortunately for their research, Sorg is able to keep cool in the face of ghouls.
"I don't think I've ever actually been scared in a haunt," they say, with the exception of one located in an old prison. "I don't really believe in ghosts, but that place felt haunted as hell."
After each visit, Sorg sets to work analyzing the data they've collected, sorting their observations into tropes. "I've got a series of codes used to kind of break all the data down qualitatively," says Sorg. They make note of things like "desirability, sexiness embodiment, gender presentation, gender roles, sexism, sexual harassment, assault."
In addition to observing haunts, Sorg also interviews haunted house actors, using social media groups to find performers willing to discuss their experiences. Some reports surprised Sorg. For instance, many women work alongside their children. Some have stories about protecting their children from sexually inappropriate behavior from both patrons and fellow workers.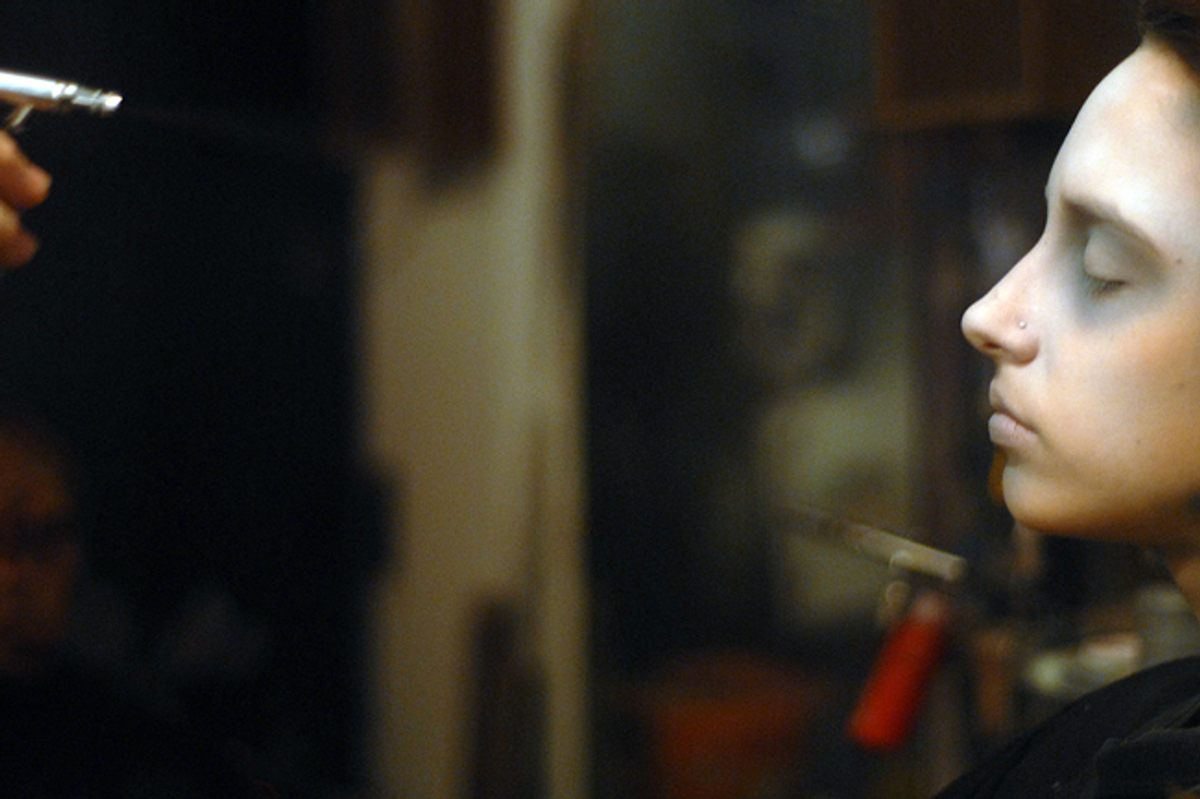 The actors also talked about the roles that they play and how much control they have over choosing their characters and costumes. Sorg found one reason why women haunters tend to wear makeup while men wear masks: Most scary masks don't come in their size. Meanwhile, the sexualization of female characters is "something that many people in the industry are actively fighting against," but "to be in public spaces as a woman, there's still a big push to be attractive," Sorg says.
One of the individuals hoping to shake up the gender dynamics of the haunted house industry is Angie Hansen. Hansen, who is not involved with Sorg's research, has worked in the haunted house industry for 20 years, first as an actor, then as a creative director, and now as a consultant. Her experiences largely echo Sorg's observations.
For her first role in a haunt when she was 14 years old, Hansen says, "I was a victim. Definitely the stereotypical bloody girl dressed in a slutty outfit, running from all of the big scary monsters." While she's seen some changes in the past two decades, the overall pattern remains. Hansen has a hunch about why that is.
"Most haunts are owned by men. That is the bottom line," says Hansen. " I know very few haunts that are actually owned by women, which I am hoping to change."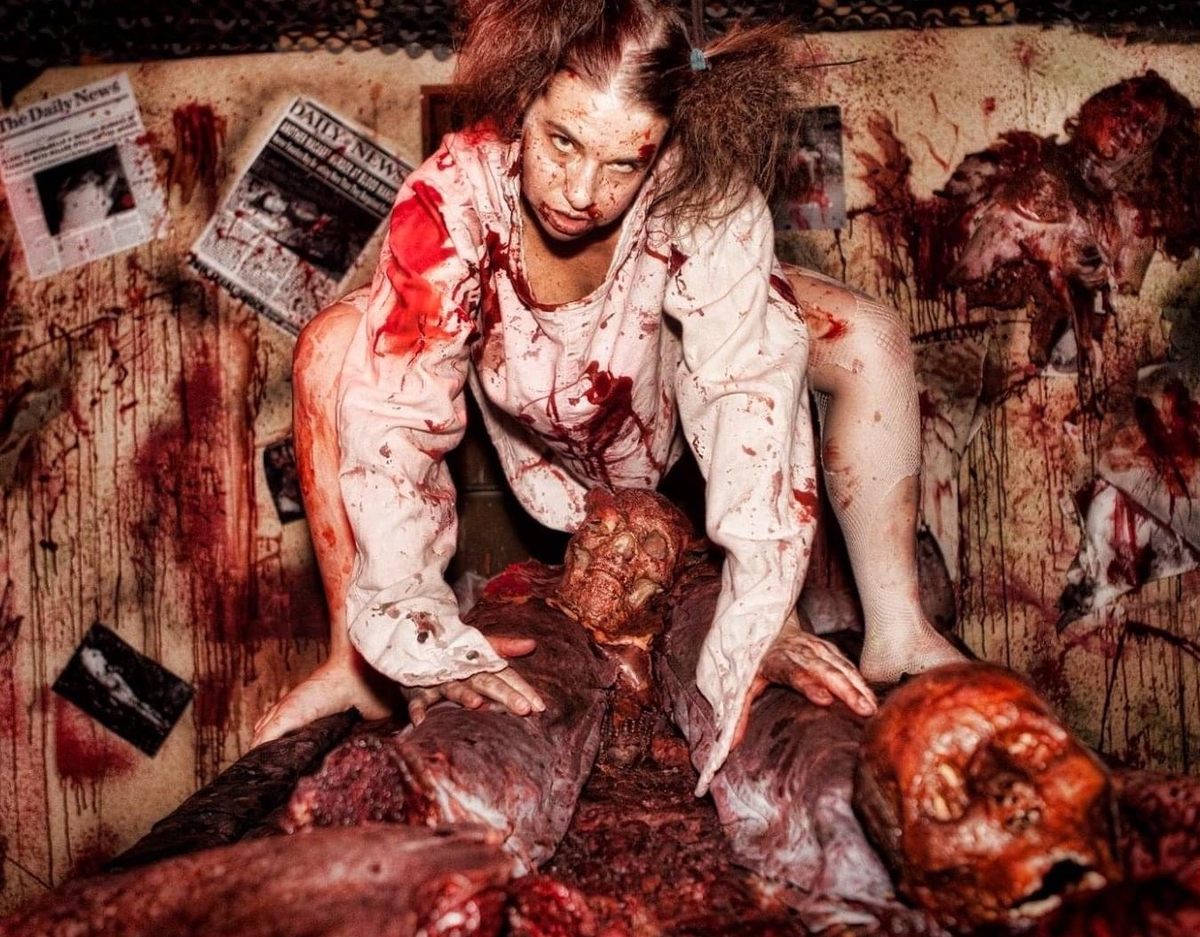 In her roles as a creative director and consultant for Blood Manor in New York City, she says, "I like to give women a chance to have the character that normally would be played by a big strong man." It's an opportunity she savored as an actor when she was cast as a serial killer rather than her usual victim role.
"It was literally the best experience," she says. Taking on a role that's more proactive and powerful, albeit deranged, "definitely makes you feel more confident, and it enables you to express yourself more in your real life after playing this character," she explains. Playing an unapologetic, larger-than-life villain provided a rare opportunity for Hansen to be "open and overt" instead of demure.
The enthusiasm and confidence Hansen gets from her work underscores one of the ultimate goals of Sorg's research: understanding how the scenes that play out for scares in a haunted house affect us as individuals and shape our culture, long after the lights come up and the visitors and workers go home.
"This isn't just something people do on the weekends, a couple of months a year," says Sorg. "It's an industry where people give their entire lives to it."