Winnipeg Doesn't Know Who Erected This Amazing Sign on a Landfill-Turned-Park
It looked like the Hollywood Sign in Los Angeles.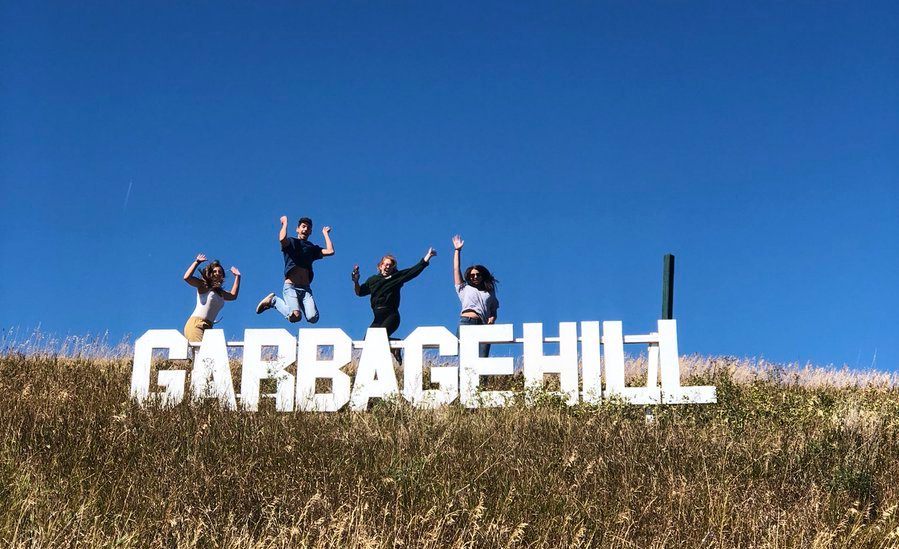 Over the weekend, an anonymous hero erected a sign at a spot in Winnipeg officially known as Westview Park. In big white letters echoing the design of the Hollywood sign in Los Angeles, the sign read: GARBAGE HILL.
Starting back around 1875, this place was a landfill. For decades, ash and glass piled up, creating a small hump of garbage. In the 1940s, the city decided the landfill was full. In 1960, this pile of trash was landscaped and transformed into a park. Once called "Lil's Hill," after the local luminary who came up with the idea to repurpose the site, it was officially named Westview.
View this post on Instagram
But civic memories are long, and no one has forgotten the park's origins. Whatever its official name, locals call it "Garbage Hill." There's even a local podcast network named in honor of Garbage Hill.
By all accounts, Garbage Hill is a perfectly pleasant place—a good spot to run, let your dog off leash, photograph sunsets, or watch fireworks. Winnipeg is pretty flat, and Garbage Hill is the rare place where there's elevation and slope.
The Garbage Hill sign was not long for this world, though. On Monday afternoon, city workers took the sign down, though not without apology, reports CTV News. (Canada! Always living up to its reputation for Canadian-ness.)
View this post on Instagram
Winnipeg's mayor, Brian Bowman, wrote on Twitter that he would support the return of the Garbage Hill sign, "provided City processes are respected." It's still a mystery who put the sign up to begin with, but we hope they start the permitting process right away. Garbage Hill already has a place in our heart.