Found: Secret Rooms in a Very Old Theater
The Perth Theatre is giving up its secrets.
On the main shopping street in Perth, a Scottish city of about 47,000 people, one of Scotland's oldest theaters is giving up its secrets. The theater's being restored, and the construction has revealed hidden rooms long walled up and forgotten.
"There was one room which had a single chair in the middle of it, which looked particularly spooky," one theatre executive told the Courier, a local paper.
There's been a Perth Theatre since the 16th century; the current building was first opened at the beginning of the 20th century and could hold an audience of 800. It's a "B-listed" building, which means it's of regional importance and cannot be altered without permission.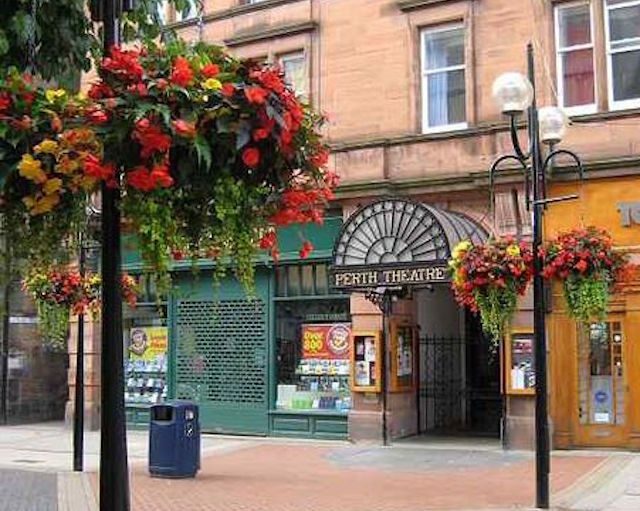 The exterior of the theater. (Photo: Lis Burke/CC BY-SA 2.0)
The current renovation is reopening the "Gods seating circle," which was shut up decades ago and has been used for storage and lighting. An '80s addition to the building has been demolished. Most exciting, though are the "old cupboards and small rooms" that have been discovered. They were walled over during the 1920s. So far, no ghosts or phantoms have been discovered, but there's still time.
Bonus finds: Glass beads created by an ancient asteroid
Every day, we highlight one newly found object, curiosity or wonder. Discover something amazing? Tell us about it! Send your finds to sarah.laskow@atlasobscura.com.