Found: A 1994 Computer Game Starring Prince
It's full of hidden wonders.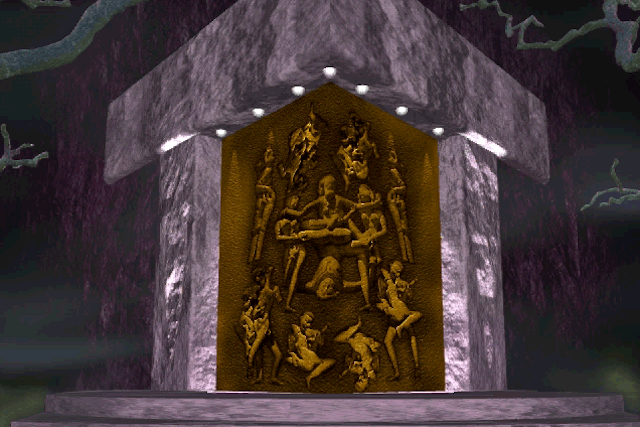 Enter Prince's world. (Image: Screenshot)
Everyone needs to mourn Prince in their own way. At Mashable, Adam Rosenberg tracked a 22-year-old CD-ROM game called Prince Interactive, which contains the world of Prince and allows you to wander around in it.
Rosenberg had to pull out a 14-year-old laptop to actually play the game, but once he got it running, it was worth it.
The game's premise is simple: "0+> INTERACTIVE is an interactive experience revealing 0+> and his music." Rosenberg's journey takes him to Prince's bedroom, Prince's closet and through a series of puzzles that help him collect pieces of the 0+> symbol that Prince was using as his name at the time.
The game's version of Prince's world is full of hidden wonders:
Rosenberg patiently explored much of the game's world, and has many more beautiful moments to share, including the contents of Prince's secret safe. 
Bonus finds: Observations of a supernova from 1006 A.D. 
Every day, we highlight one newly found object, curiosity or wonder. Discover something amazing? Tell us about it! Send your finds to sarah.laskow@atlasobscura.com.