The First Brazilian Carnival Queen Was a Groundbreaking Transgender Woman
Eloína pioneered the role in 1976.
Eloína—who is widely known by just one name in Brazil—spent her childhood backstage during Carnival with her godmother who worked with costumes for Rio de Janeiro's annual festival. There, Eloína, now 77, found the freedom to put on makeup and dance—years before she came out as a transgender woman.
The entire community would gather on Carnival blocks to sing and dance, and they would watch the city's samba schools parade through the streets. A panel of judges evaluated the schools on their costumes, music, theme, and other aspects of their artistry. After five days of celebration, the winning samba school would be unveiled to cheering from its fans, usually residents of the poor districts that give the samba schools their names. In 1976, Eloína was invited to parade with Beija-Flor samba school, leading the school to victory and becoming the first-ever Queen of the Drums, now an important part of the Carnival tradition.
Atlas Obscura spoke with Eloína about how a transgender woman became the first Carnival queen, what it took to launch a nude male revue in the 1980s Brazil, and how opportunities for transgender women are changing.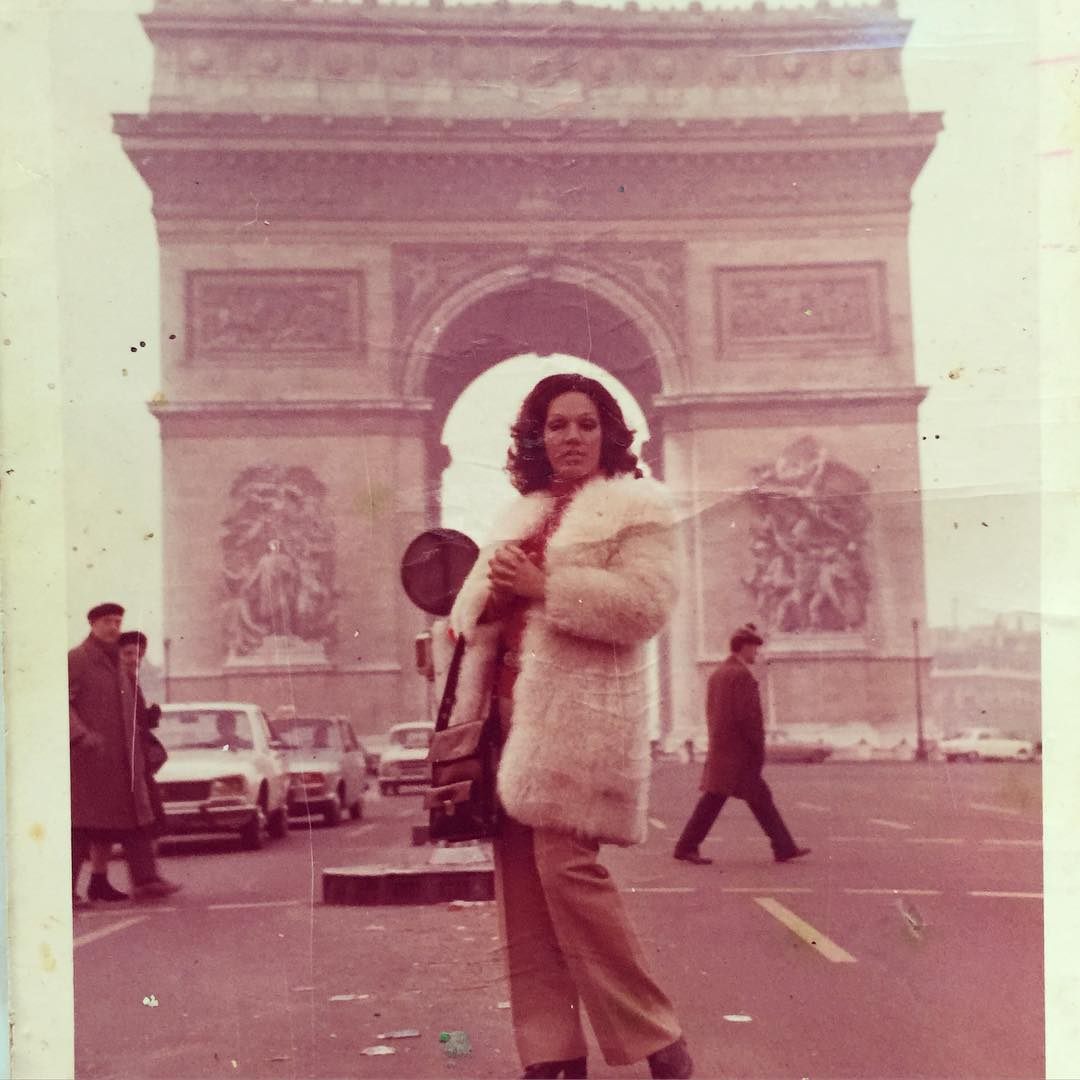 How did your involvement with Carnival in Rio de Janeiro come about?
I was born in a neighborhood called Catumbi, where I lived until I was 16. I was raised by my godmother, who was a seamstress in the Bafo da Onça Carnival block, so I started parading in this block. At the age of 12, I was already a "little girl." We— me and Rogéria [the first transgender woman to be successful on Brazilian television, who died in 2017]—put on makeup, and we managed to get into the balls. When the police arrived, we ran away from them because we were underage; we couldn't be there. That was the beginning of our story.
How did you become the first carnival queen in Rio?
Since 1970, I had been living in Paris and had returned every year to Rio to participate in the Carnival. In 1975, I went to a ball called São José, and I was the second in a costume competition there. A magazine published an article, saying that I was dazzling, and a guy who worked with Joãosinho Trinta [a famous Carnival producer] saw me at the contest and talked to me. In the following year, I came for the Carnival again and Joãosinho saw me by chance on the street and invited me to his samba school's parade. The next day, I went to the barracão [the shed where the costumes and Carnival props are made]. On my arrival, Joãosinho looked at my body and said that I was what he wanted. He asked me not to tell anyone about his invitation, to keep it a secret. When I appeared in the Carnival parade, the mayor of Rio was watching and said that I was the most beautiful woman there. When this samba school won the 1976 Carnival contest, Joãosinho revealed to everyone that I was a transgender woman. I was the Queen of the Drums for three years in a row, the first in history.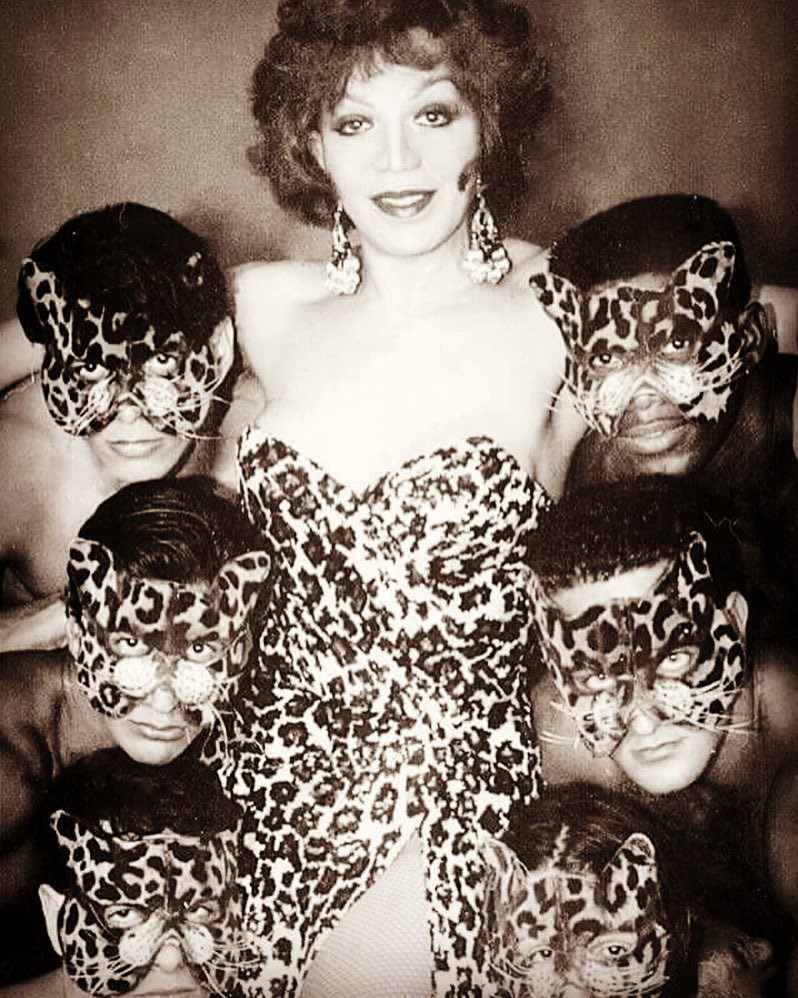 Did you face prejudice when they found out that the muse of the Carnival was transgender?
No! They were surprised. I had no beard, and my hair was long and natural. Every aesthetic need in my life I fulfilled in Paris. I could not believe that the people I met there were transgender women because of the hormones, the facial hair removal, which was done hair by hair, and other procedures. It was difficult, but I did it, as these procedures were nonexistent in Brazil then. After three years as Carnival queen, I had a lot of prominence in the media; and the directors of all samba schools decided that only women could be queen [they wanted to have the notoriety that Eloína was having, and usually they were linked to these directors]. I didn't want to get upset about it, so, instead, I came as a highlight on the floats. Again, women started to complain. There was a lot of envy. As I didn't want to stress myself anymore, I let it go.
In the 1980s, you moved back to Brazil and created the show "Night of the Leopards" in Rio. How did you come up with the idea of a performance in which young men dance naked while wearing only a few leopard props?
In 1986, I went to San Francisco and saw a show where a guy was naked, and that stuck in my mind. When I came back to Rio, I tried to set up a show of naked men, but many nightclubs refused. Fortunately, a theater accepted, and the first night was a hit. Soon, the show migrated to Copacabana and lingered on for 12 years with great success. We traveled the world. From then on, I became known as Eloína of Leopards.
The audience of Night of the Leopards was from all social classes. Several celebrities showed up. Liza Minnelli attended three times. Madonna came, too. We closed the theater for Madonna and her group, but a newspaper reported that she was going to attend the show. A crowd piled up, the cars jammed the street, there were even helicopters flying over.
It has now become commonplace to see people taking their clothes off everywhere. That's why I decided to end the show. I was frequently copied. I have been invited to do the show again many times, but I don't want to. It would be a failure if I did it today because this kind of show is no longer a novelty. But it was my original idea; this is my story, my past.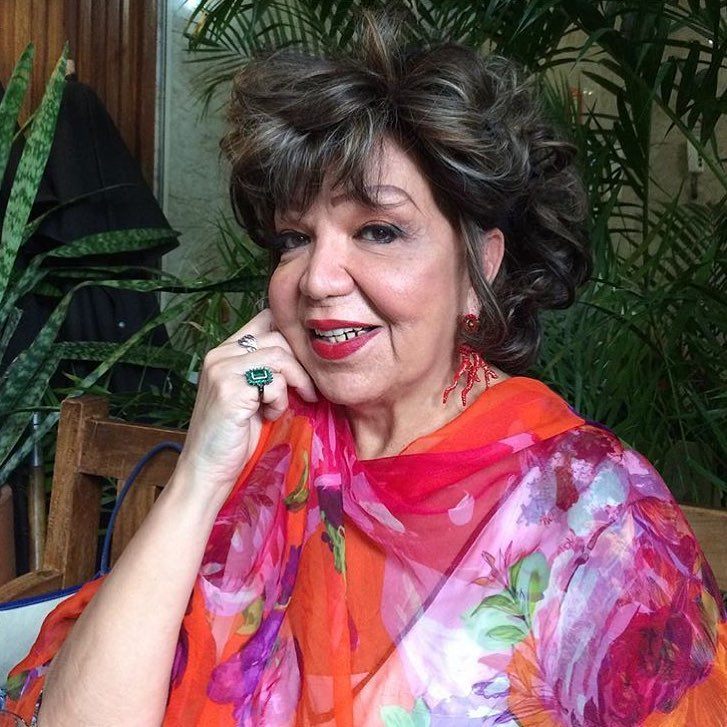 What are you doing now?
I have been working for 12 years at the bar Dona Onça in São Paulo. Today I have another life. I am a happy woman. I am 77 years old, healthy, and I feel that I and some other pioneer transgender women made history.
This interview has been edited for length and clarity.