Meet the People Who Staff Argentina's Highest Observatory
Team members at the remote desert site brave challenging conditions to make the most of its clear, dark skies.
High on La Puna de Atacama, the arid plateau Argentina shares with Chile, there is a lonely portal to the cosmos. The Transient Optical Robotic Observatory of the South (TOROS) sits at 4,660 meters, or more than 15,000 feet above sea level, where the combination of clear desert skies and low light pollution provides researchers the chance to observe some of the universe's most enigmatic phenomena, including the space-time ripples known as gravitational waves. TOROS is just the first of three observatories planned for the site; it will eventually be joined by facilities dedicated to infrared observation and monitoring potential extraterrestrial hazards, such as space junk and asteroids.
For now, however, TOROS is the lone research outpost in this beautiful but haunting expanse of Argentina's Salta Province. The small, hardy cadre of engineers, researchers, and support staff at the country's highest-elevation observatory liken its harsh and challenging conditions to Antarctica. Atlas Obscura spoke with two members of the TOROS team, astrophysicist Matías Schneiter and engineer Horacio Rodríguez, about what it's like to live and work at the remote site.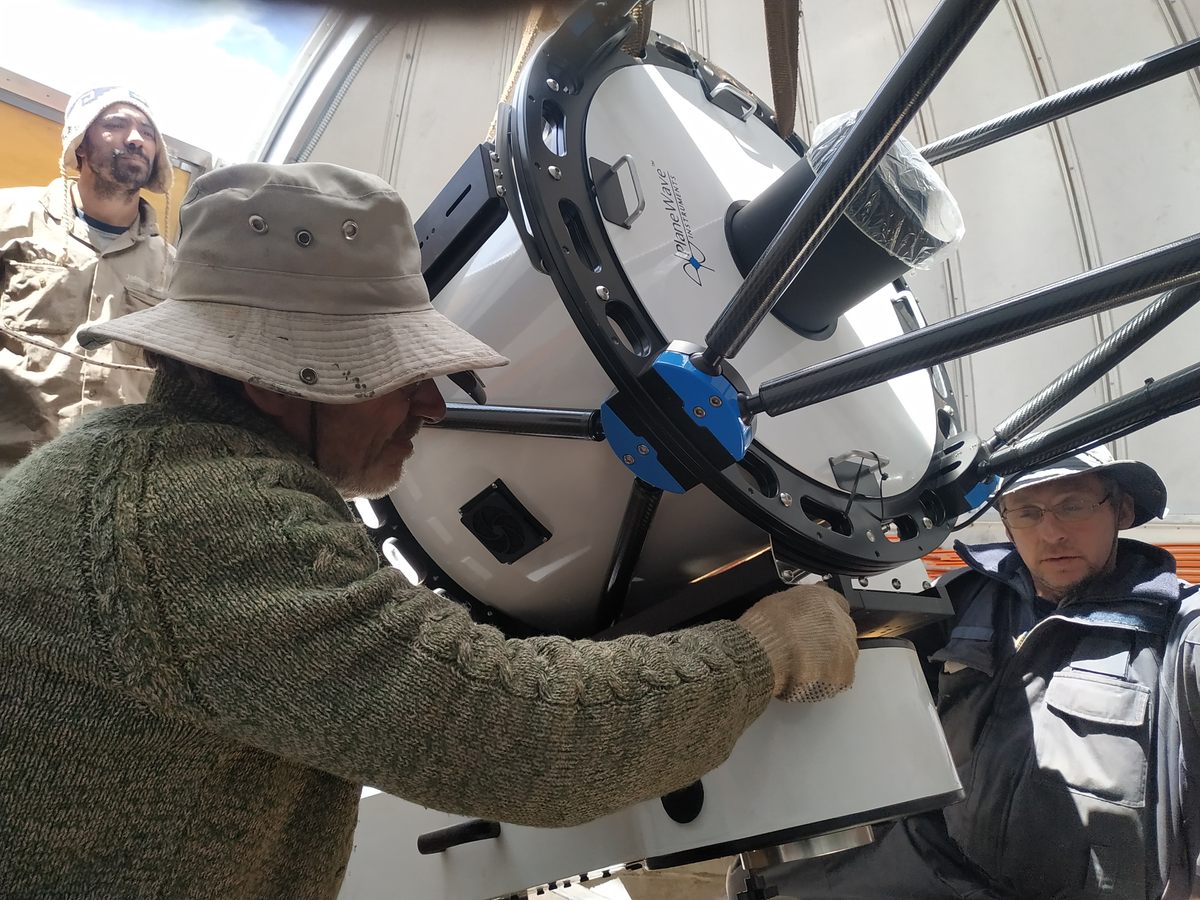 How difficult is it to get to the site, and where do you stay?
Rodríguez: With the team's vehicle, travelling from Salta, the closest major city, to Tolar Grande, a little village near the site, takes six hours. When we didn't have a vehicle, we had to take a bus from Córdoba, to Salta, and from there we took another bus to Tolar. The last bus had a frequency of one journey per week and it took about 10 hours to get to Tolar. [In Tolar] we live together in a public building used for communitary activities and meetings.
What can you do at TOROS that you can't do anywhere else?
Schneiter: The main advantage is the quality of the sky. [We have] like 90 percent probability of having a clear sky. That percentage, in other observatories, reaches only 50 percent. [Here] you can make long observations of, for example, exoplanet transits, [when a planet passes in front of its star]. You can also observe dimmer stars and see deeper into space, with better quality.
When you finish your tasks, get out of the observatory, and find yourself in the middle of a desert, what do you do?
Rodríguez: I like to see the geography of the place. You can see beautiful panoramic views both to the west, where you can see the Andes, and to the east where you see salt flats and snow-capped mountains. The silence offered by the mountain is difficult to explain and the darkness of the night is such that stars or clusters of them can be observed with your naked eyes. And that's impossible to see in other parts of the country.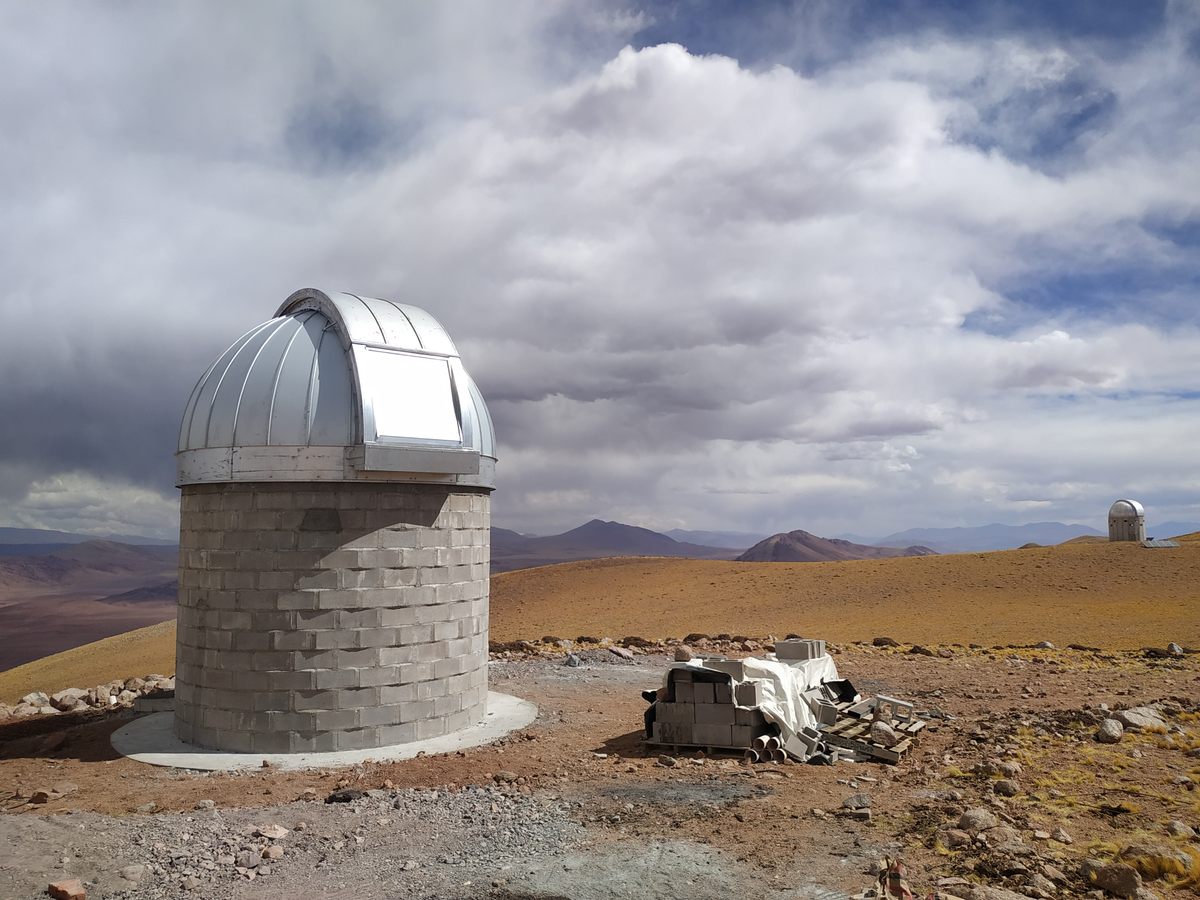 What's the hardest part of the job?
Rodríguez: I also worked in Antarctica and I can say the conditions in Macón often do not differ too much in terms of the harsh climate. Undoubtedly, the hardest part is when we have to do physical work, such as digging wells. The lack of oxygen at that height takes away a lot of physical capacity if you are used to lower elevations. And on some nights we must work outdoors with a portable instrument at several degrees below zero.
What's it like to be on the remote plateau for weeks on end?
Schneiter: We know how greatly fatigue may affect the mind, so we try to prevent its consequences. This unites the group in times of tension. In general we eat together: Horacio makes milanesas, roast meat and a chicken stew with potatoes. I cook polenta, although the last time we had to throw it away—not even the dogs wanted to eat it.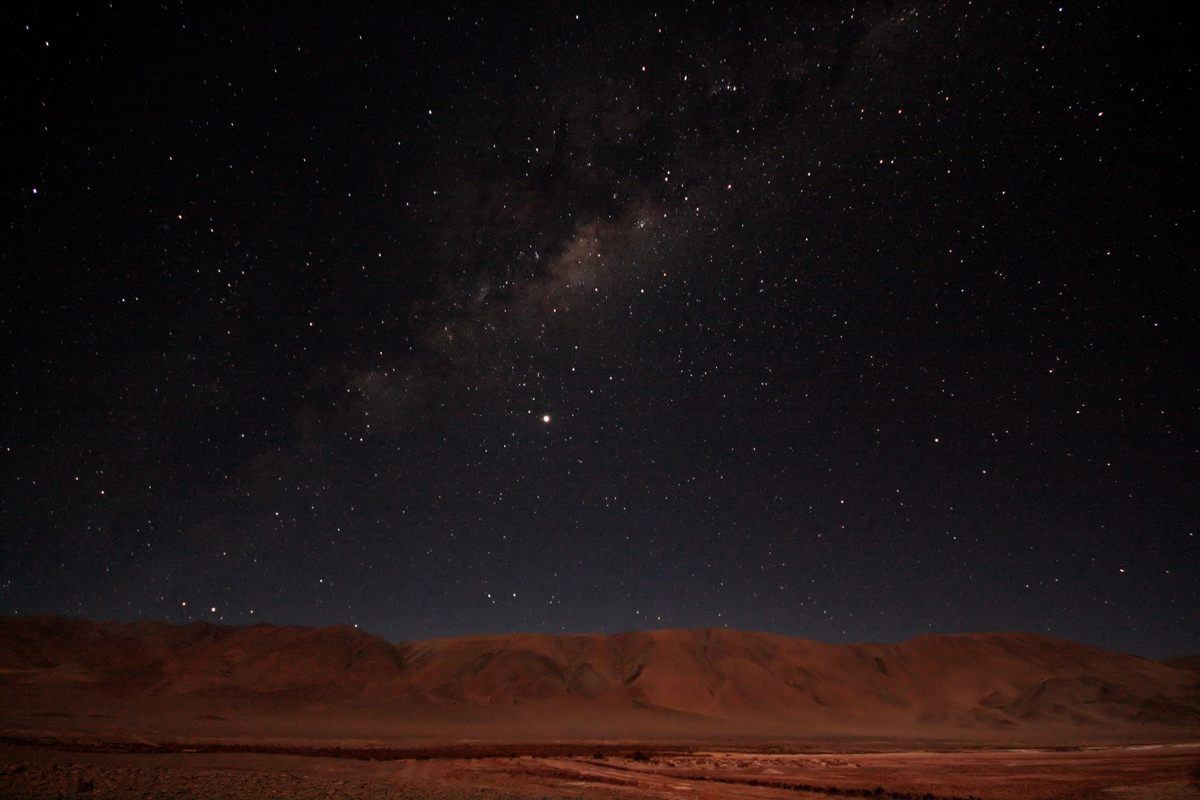 What's one of your most memorable experiences at the site?
Schneiter: One night, we heard the LIGO alarm [which alerts the team to the potential for detecting gravitational waves] and pointed the telescope towards the indicated zone. It was a cold night. Fireplaces in the village were lit, and smoke was coming out of the little houses' chimneys. We deflected the smoke by covering some chimneys with cardboard but there was a bigger problem: the village lights, and, in particular, one on top of a police post, right in the direction where we were pointing our telescope. I asked that light to be put out, but it was not possible. So I borrowed a ladder and with nylon bags I covered every light close to our target. In the end, we could take the images and it was historic.
Rodríguez: Once I had to help a resident of the area get to his house, traveling many kilometers from Tolar Grande to a small plain near the Cone of Arita on the Arizaro salt flat. It was deeply touching for me seeing this man's little house, where he lived with his wife and his 7-year-old boy. The loneliness of that place struck me. We spent the morning at their home and they invited us to have asado de llama for lunch. It was the first time I ever had it.
This interview has been edited for length and clarity.