The Catford Cat Has Been Saved
It was in danger of being put down.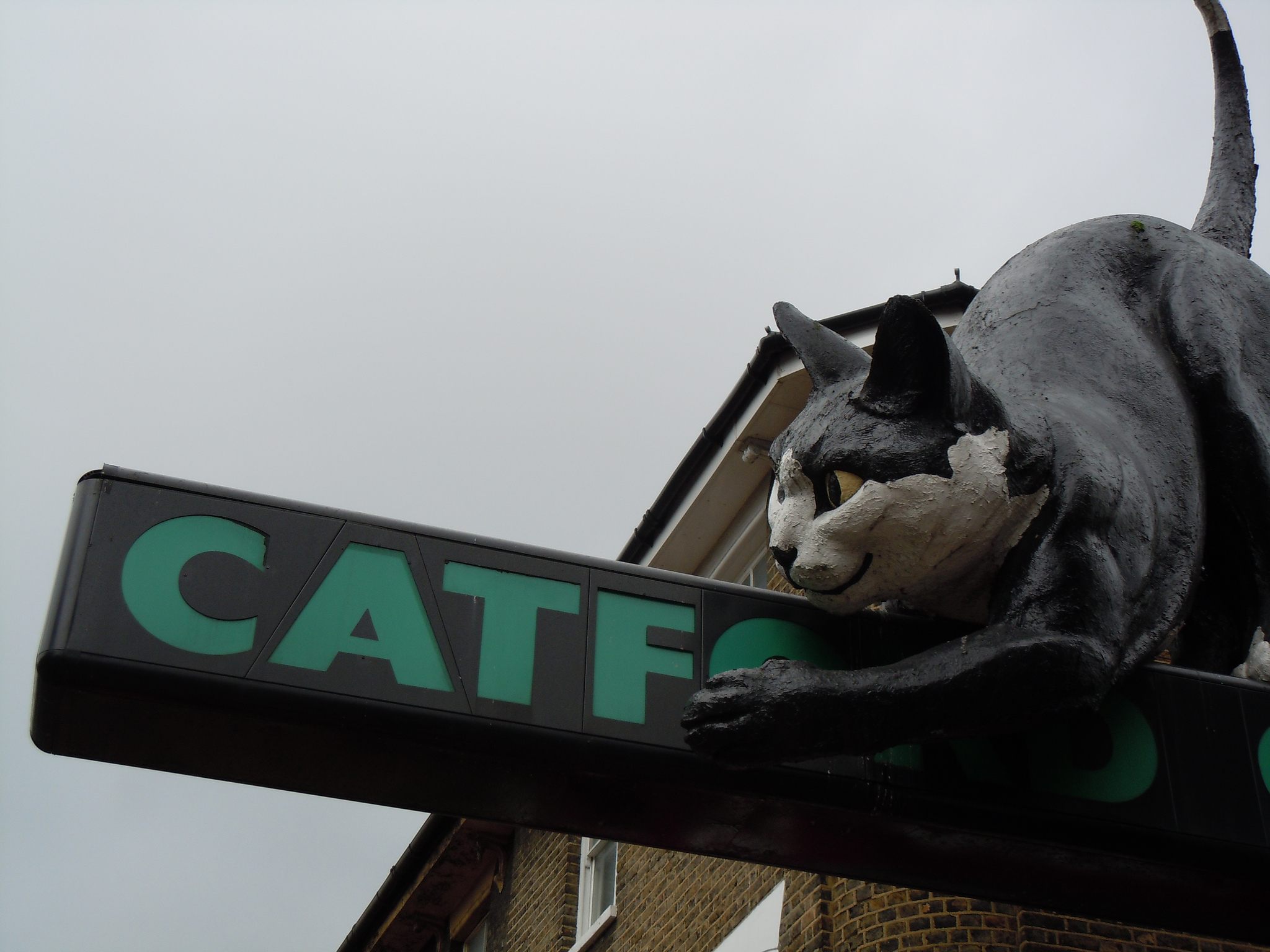 If your neighborhood is going to be called Catford, one can expect it to have at least one giant fiberglass cat. But the Catford district in Southeast London was recently in danger of losing theirs, before a local petition that helped save it.
Installed in the 1970s, the giant black and white feline that sits atop the Catford Shopping Centre sign isn't just a cheeky reference to the name of the district, it's also become a popular local symbol … at least to some. The cat is sculpted so that it is reaching down to paw at the "F" in the sign, wearing a mischievous grin.
But according to Time Out London, the Lewisham Council has been talking about having the cat taken (or put) down for years as they work to develop and improve the town center.
That prompted many Catford locals who rallied to keep the statue, including hundreds that signed a Change.org petition for the fiberglass feline.
And on Monday, Lewisham Council said in a tweet that the cat would be going nowhere. 
"The Catford Cat WILL STAY in Catford for generations to come," the council tweeted. 
Which also means you can no longer sign the petition. Instead, where one usually would, it now just says, "Victory."