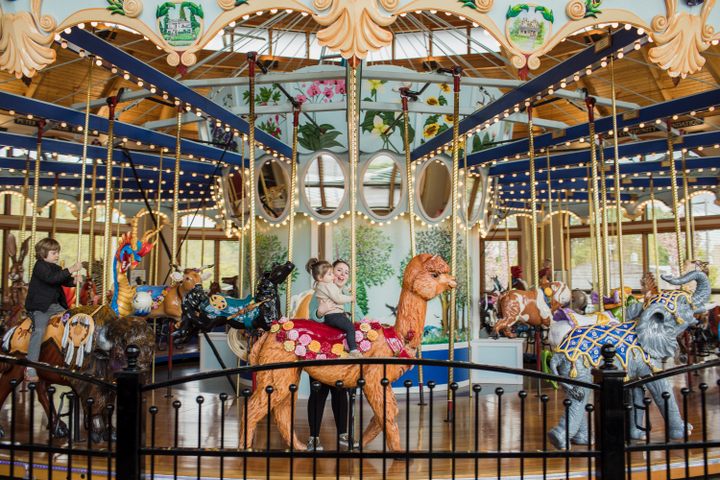 The Carousel That Saved a Town
How building a children's attraction rebuilt the community of Albany, Oregon.
Entering the octagonal brick building that houses Albany, Oregon's carousel is like stepping into a children's picture book. Tinkly, tinny music flush with cymbal and piano strikes fills the air. Lights dance off the mirrors that decorate the carousel, reflecting swirls of color as a fantastical menagerie spins on the platform: a grizzly bear sporting glasses, a fierce Chinese Foo dog named "Friend," a Pegasus carrying fairy passengers. And the people who did it all—those who built this carousel and crafted all its animals by hand over the course of 20 years—are there too. They're smiling, handing out tickets, beaming with pride.
Wendy Kirbey first conceived of building a carousel in Albany after a vacation in Missoula in 2002. There, she delighted in a carousel and wondered, if this childhood treasure could revitalize Missoula, why couldn't it do the same for her hometown? Albany, with a population of 53,000, lies in the Willamette Valley 70 miles south of Portland. Like many small towns, it had lost its local restaurant and retail traffic to a suburban mall. One downtown business after another was closing its doors, and as Kirbey remembers, "It was becoming seedy."
Kirbey talked the idea over with her husband, Gordon, and declared, "I know what this town needs!" She was going to build a carousel in Albany.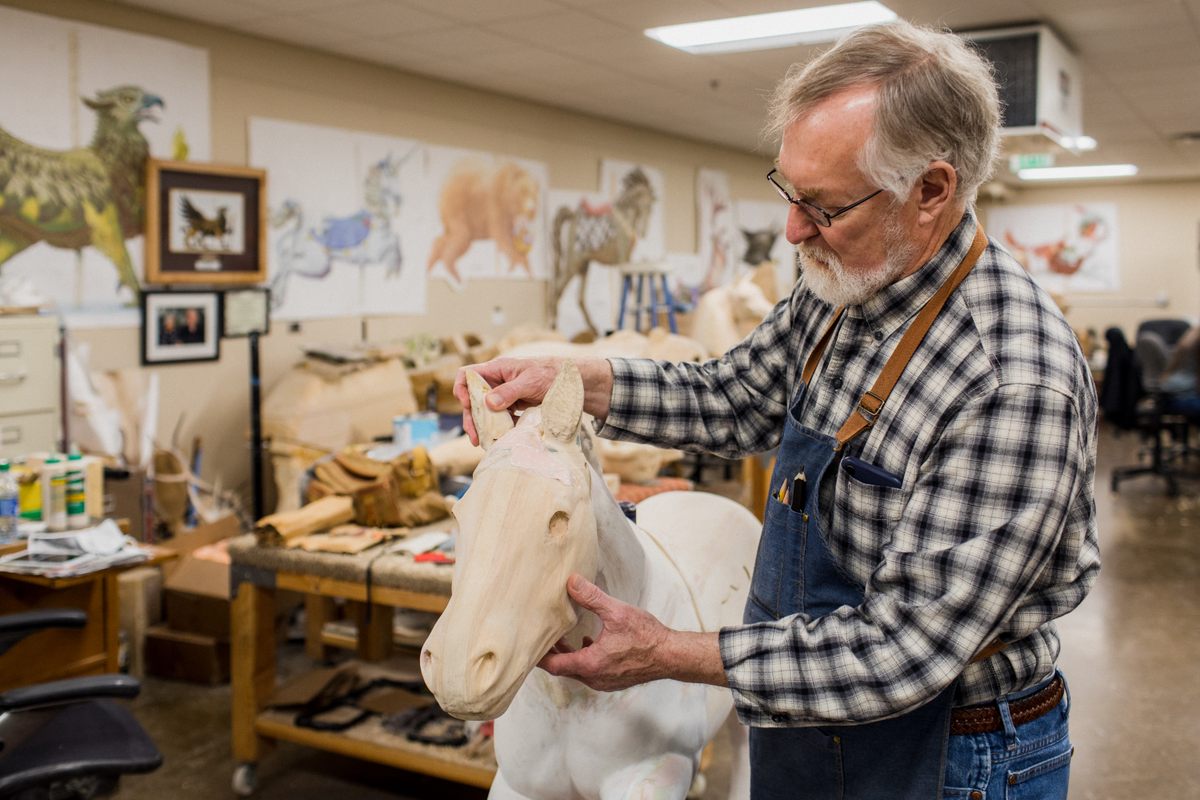 ---
When Kirbey proposed the carousel to her friends and neighbors, they just laughed and shook their heads: "A carousel?" But she pressed forward, with full backing from Gordon, who gave Kirbey the encouragement and support she needed to pursue this unexpected idea. She put together a site committee and began the long process of choosing a location. She also applied for a grant from Central Albany Revitalization Area, which promised $300,000 would be available six months later. When the perfect property became available earlier, John Boock,* a retired attorney and a member of the site committee, offered to cover the cost until the grant came through.
As word spread about the new undertaking, community member Jack Giles jumped in. The carving hobbyist had passed on the opportunity to work on a carousel once before and didn't want to miss his second chance. "But I had no clue what I was getting myself into," he says. "I figured I was committing to five years. I had no idea I'd still be doing this 20 years later."
As volunteer lead carver, Giles trains and oversees everyone who walks through the door and says they want to help. Most of the volunteers have never carved anything in their lives. But as they watch blocks of wood come to life, they want to be a part of the magic. At any given time, Giles leads about five carvers with various levels of ability. Since crafting an animal from basswood takes at least 1,500 hours, each requires many hands over the course of five to ten years.
"We start with pieces," Giles explains. "I get inexperienced carvers to rough out the animal following pictures, and to make joints for knees, ankles, and shoulders. Once about 70 percent is done, more experienced carvers glue the legs together, add muscle definition, and do the fine tuning."
Giles and his team began carving their first animals in 2002 while Kirbey searched for the mechanism that would power the carousel, arranging for the donation of a carousel mechanism built in 1909. Carl Baker, an Albany resident and former engineer, oversaw its restoration. For 10 years, volunteers labored to repair every wooden gear tooth, every mirror panel, and every motor that turns the carousel platform.
Over the years, the refurbished mechanism had to be moved not once, not twice, but five times from one donated warehouse to another—an arduous task, but a fortuitous advertising opportunity. More locals joined the effort, and many who had stopped visiting the downtown area when businesses closed, came back to watch the carvers. As animals were completed, they were displayed in vacant storefronts, another attraction.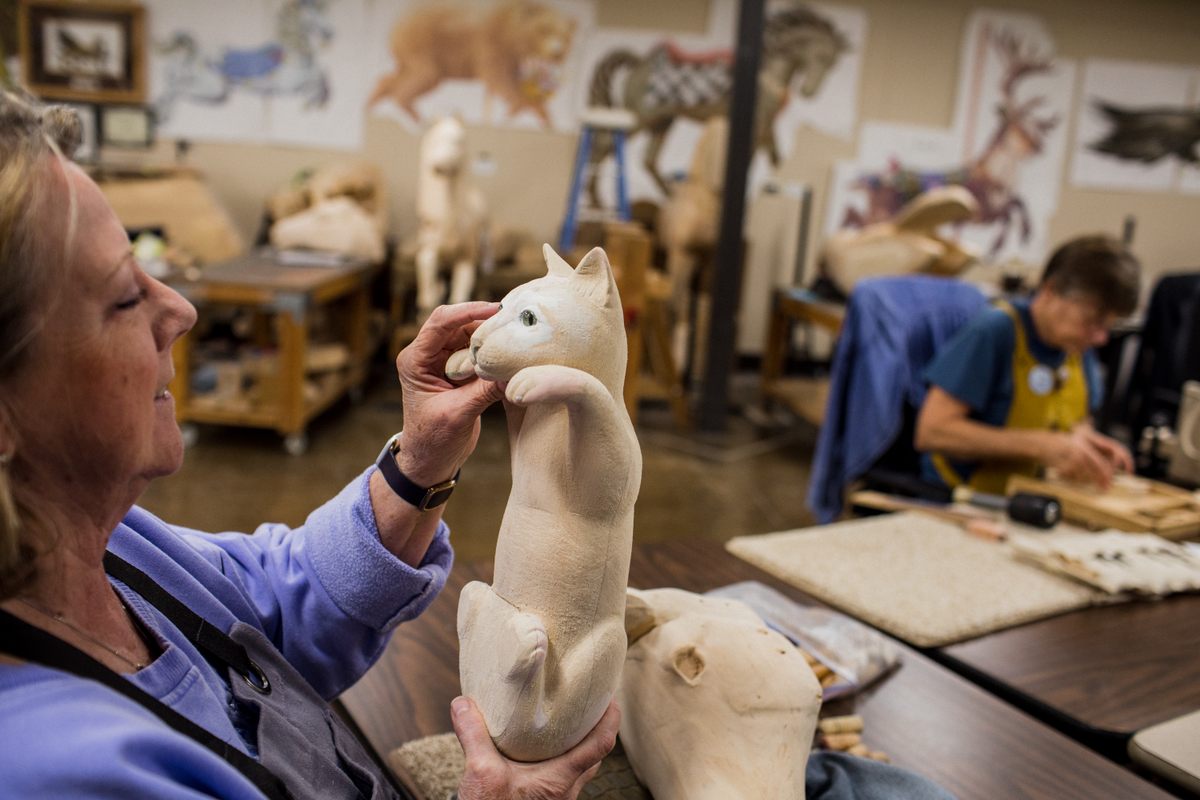 Once the permanent building was complete, volunteers pushed the animals down the streets, creating a parade that drew more media attention. Giles says the carousel builders didn't miss an opportunity to capitalize on the momentum. "They would bring kids in to sit on unfinished animals and give them a card that read 'Official Saddle Tester.' Before you knew it, everyone was involved."
On August 15, 2017, carousel volunteers opened the doors to the public, and the once-vacant town was again filled with life, Kirbey says. "It was such a magical day. There was a line of about 3,000 people clear around the block before we opened. I remember a mom who had both her kids, one in each arm, and they had their little faces smashed up against the window, so excited."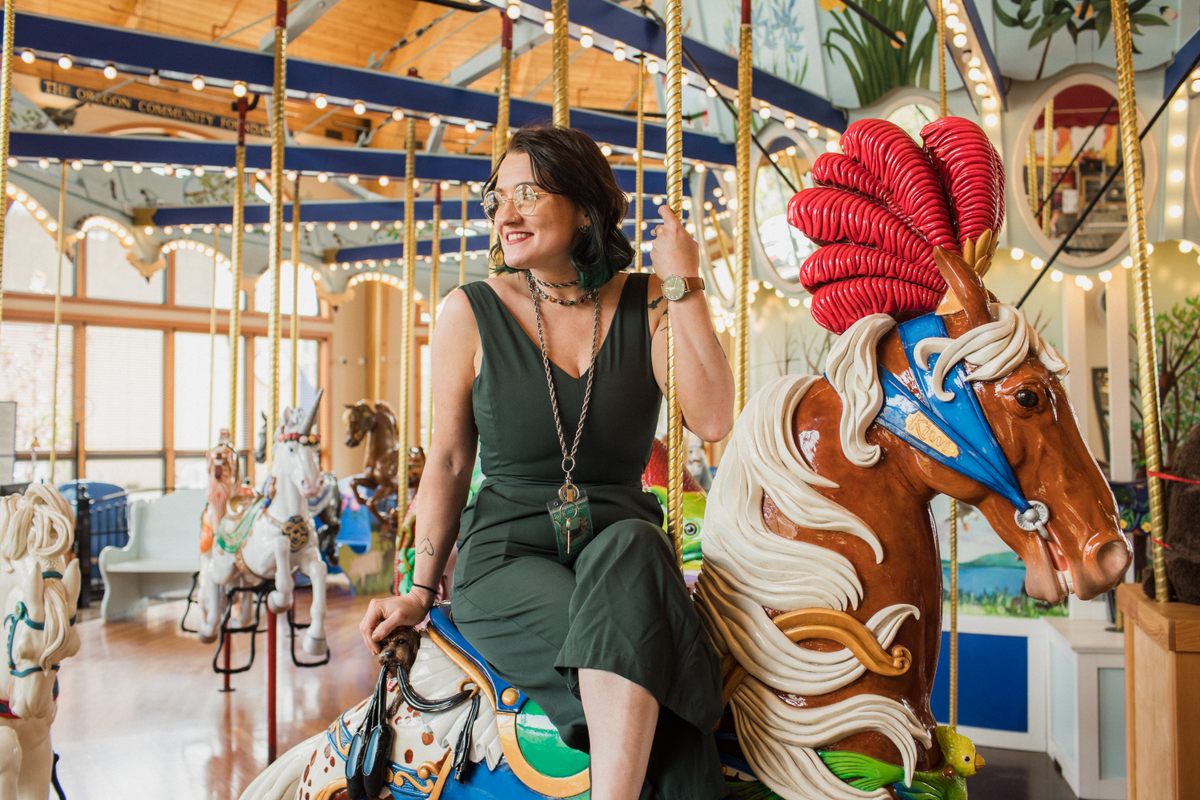 ---
Kirbey had built more than a carousel; she had built a community. Six months after the joy of the carousel's opening day, Kirbey was diagnosed with breast cancer. Through her treatments, the people she had brought together to carve fanciful animals nurtured her. "The group there took care of me and made sure I was okay. I didn't go to a single treatment without someone by my side," she says. And when, just six weeks after Kirbey's last radiation appointment, her husband Gordon passed away, Kirbey turned to the carousel again. "I couldn't sit at home. I had to keep focused on something else, and at the carousel, I'm surrounded by people who care about me. When I'm here, I'm never alone."
The carousel has been a balm for others, too. When Joy Johnson began volunteering at the carousel in 2020, she was struggling with depression. "I was going through a divorce in the middle of COVID, my job wasn't filling my cup, we had been in lockdown, and I was financially strapped. I had no joy or hope, and I found myself living for Saturdays, when I could volunteer at the carousel," says Johnson, now the carousel's marketing director. "No one is ever sad when they come to a carousel."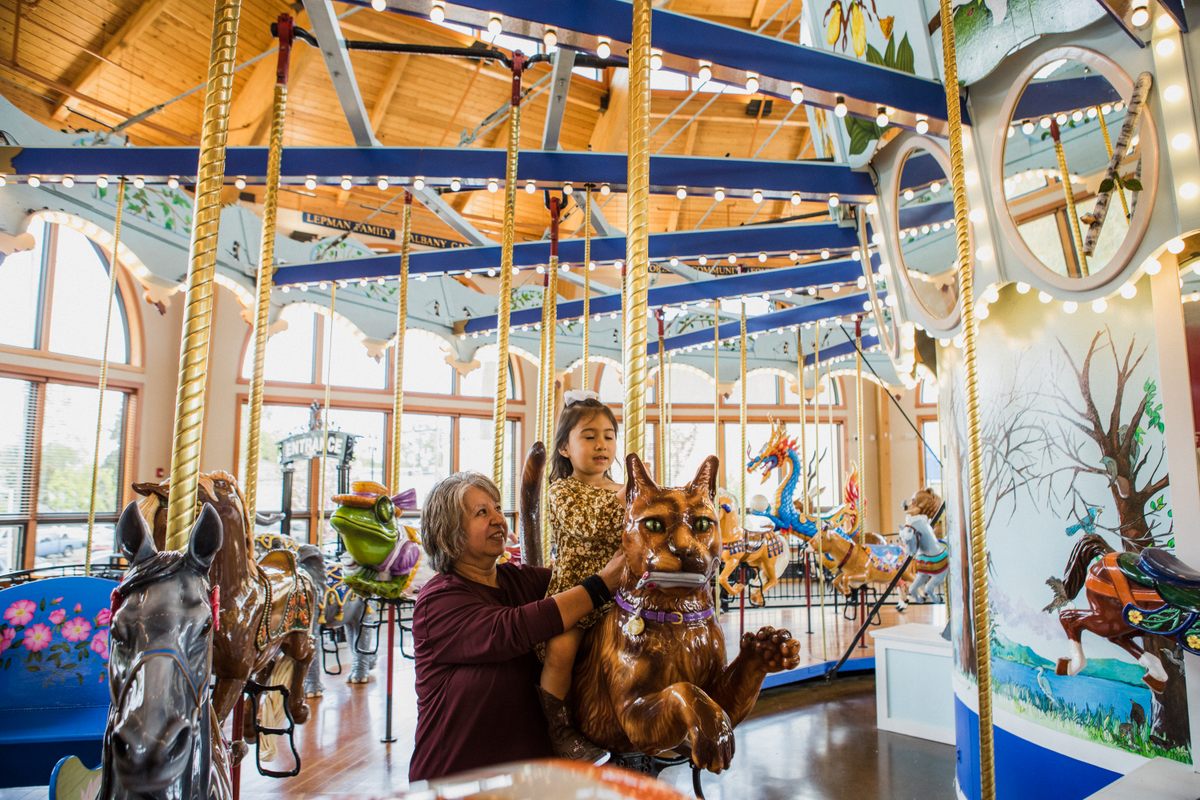 Johnson says that the carousel has become a haven for those seeking acceptance and love, a place where dividing lines of race, gender, and age disappear. The Official Saddle Testers from 10 years ago are now teenagers; some are now volunteers. And recently, a woman celebrated her 99th birthday by riding the carousel. "I see different generations befriending each other," Johnson says, "built-in grandparents for teens who need them, friendships that get made that would never happen otherwise."
While no one anticipated that building a carousel would take as long as it has, the complexity of this crazy endeavor is what made it successful, Johnson says. "It was never meant to be quick and easy. It was about undertaking this enormous project that would bring people together."
Work on the carousel continues today; the final animals are still being carved. Watching the carvers make magic, Kirbey says, "The biggest compliment I ever received was when so many people took my idea and made it theirs. To this day, I still cry when I think about it."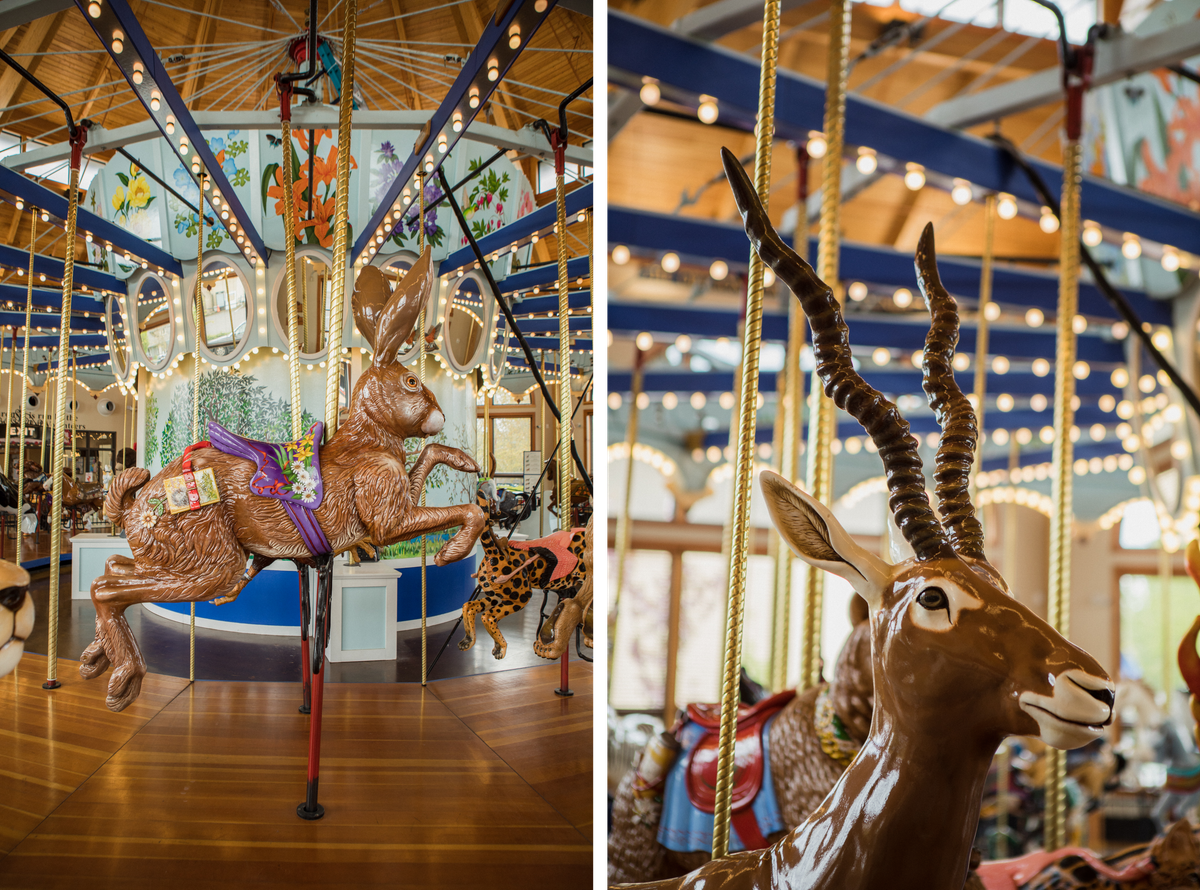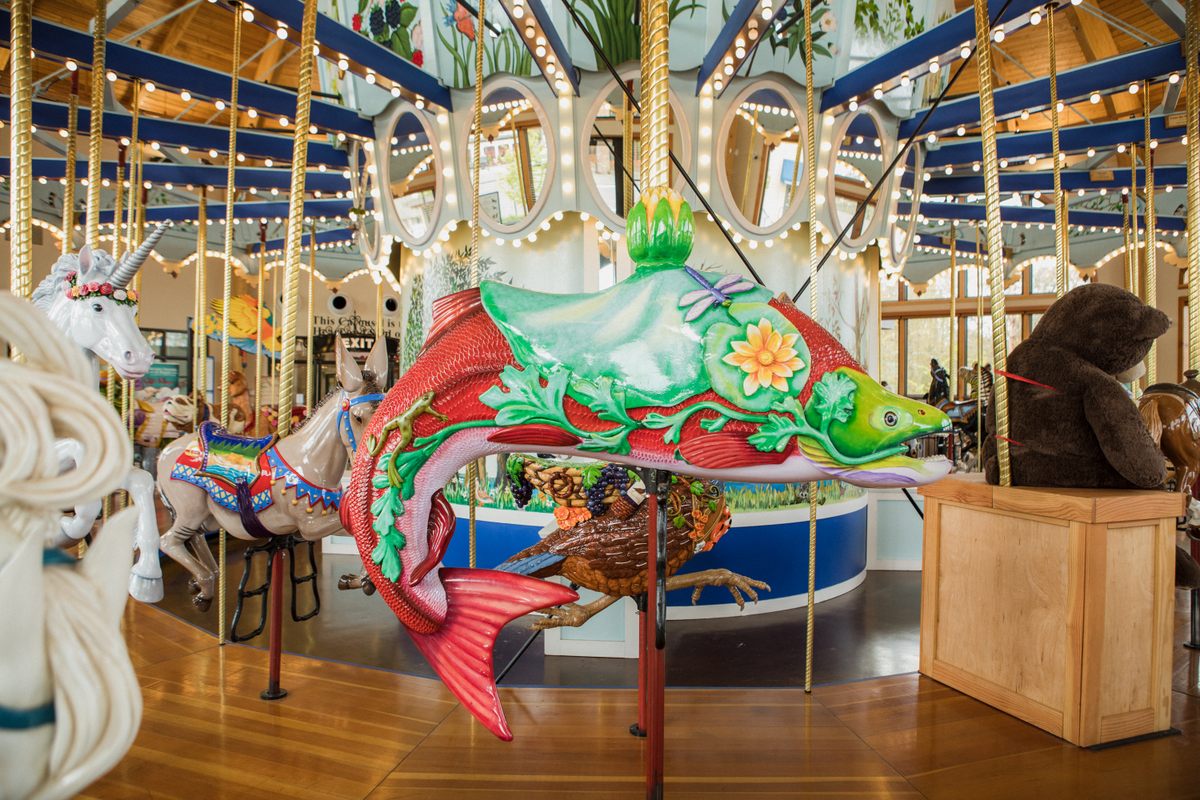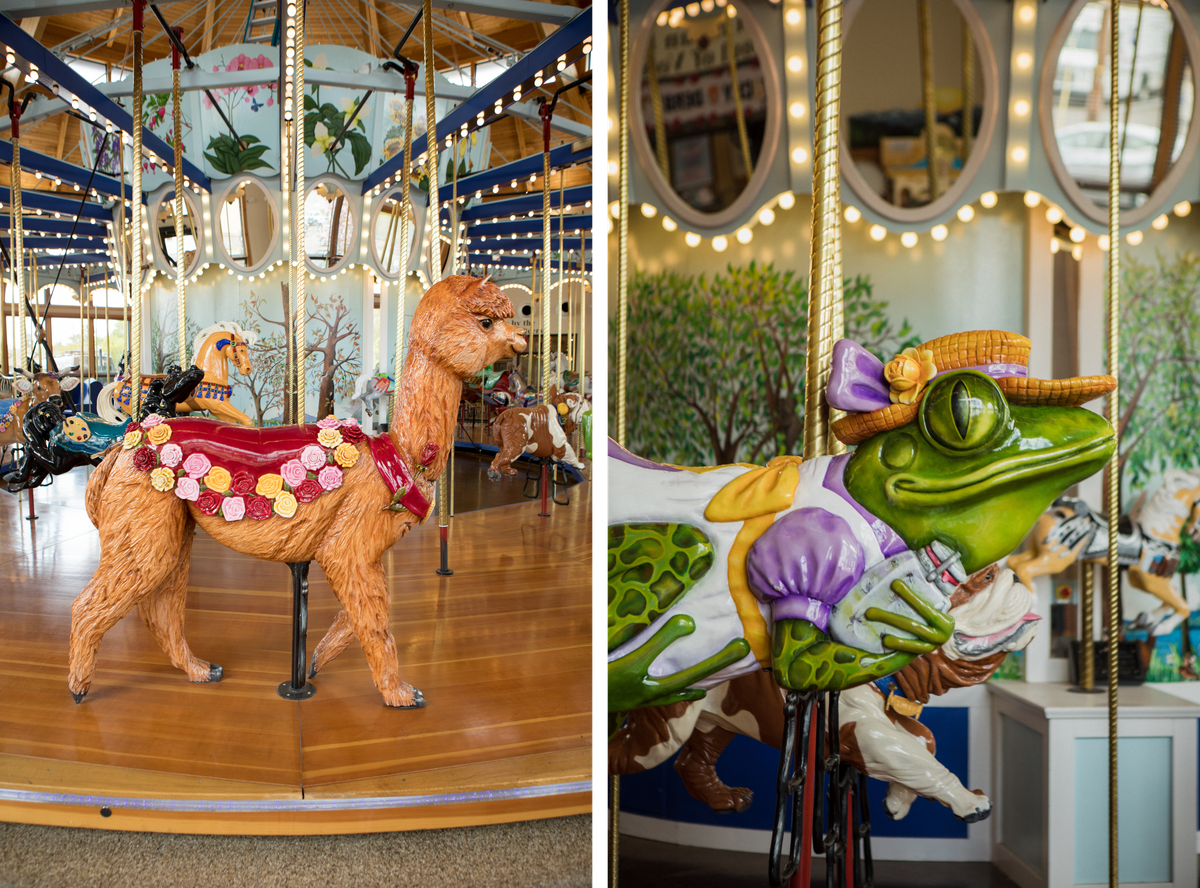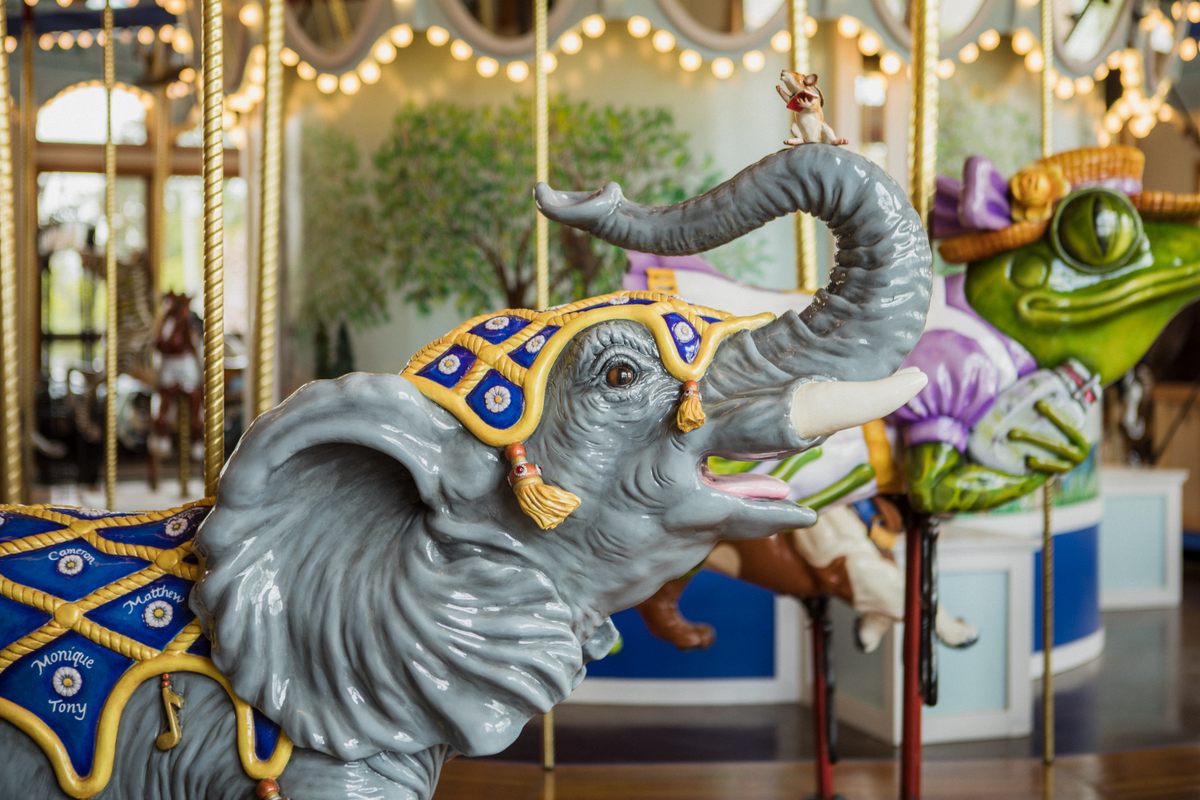 *Correction: An earlier version of this story misspelled John Boock's name.