How to Draw a Map
We partnered with Timberland to explore Boston Harbor and the world of mapmaking.
Shop the styles shown in this video: the Women's Atlantic Heights, Banfield, and Glancy and the Men's Britton Hill. 
How do we think about and represent our surroundings? At Atlas Obscura, we're always trying to apply a different lens to the world around us, to discover the things that are delightful, surprising, and hidden in plain sight. Recently we did just that on a two-part exploration with footwear, clothing and accessories company Timberland.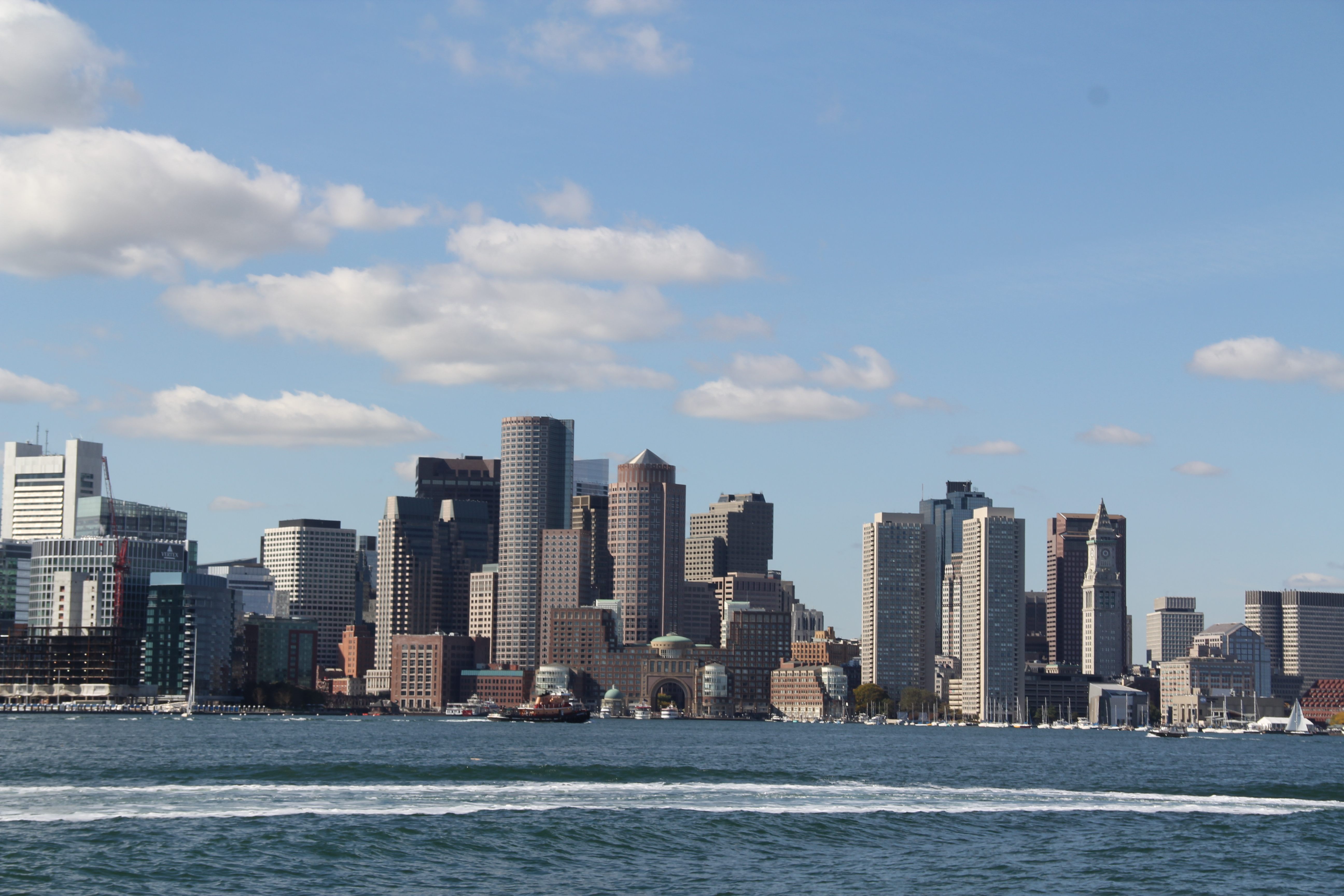 The view from inside Boston Harbor.
We began our day in Boston Harbor aboard "The Formidable," a classic tall ship schooner. As the brisk autumn wind whipped through the sails, our captain and crew told maritime tales and identified points of interest in the harbor, from fishing boats to the fortress at Castle Island. On more than one occasion, we all broke into song.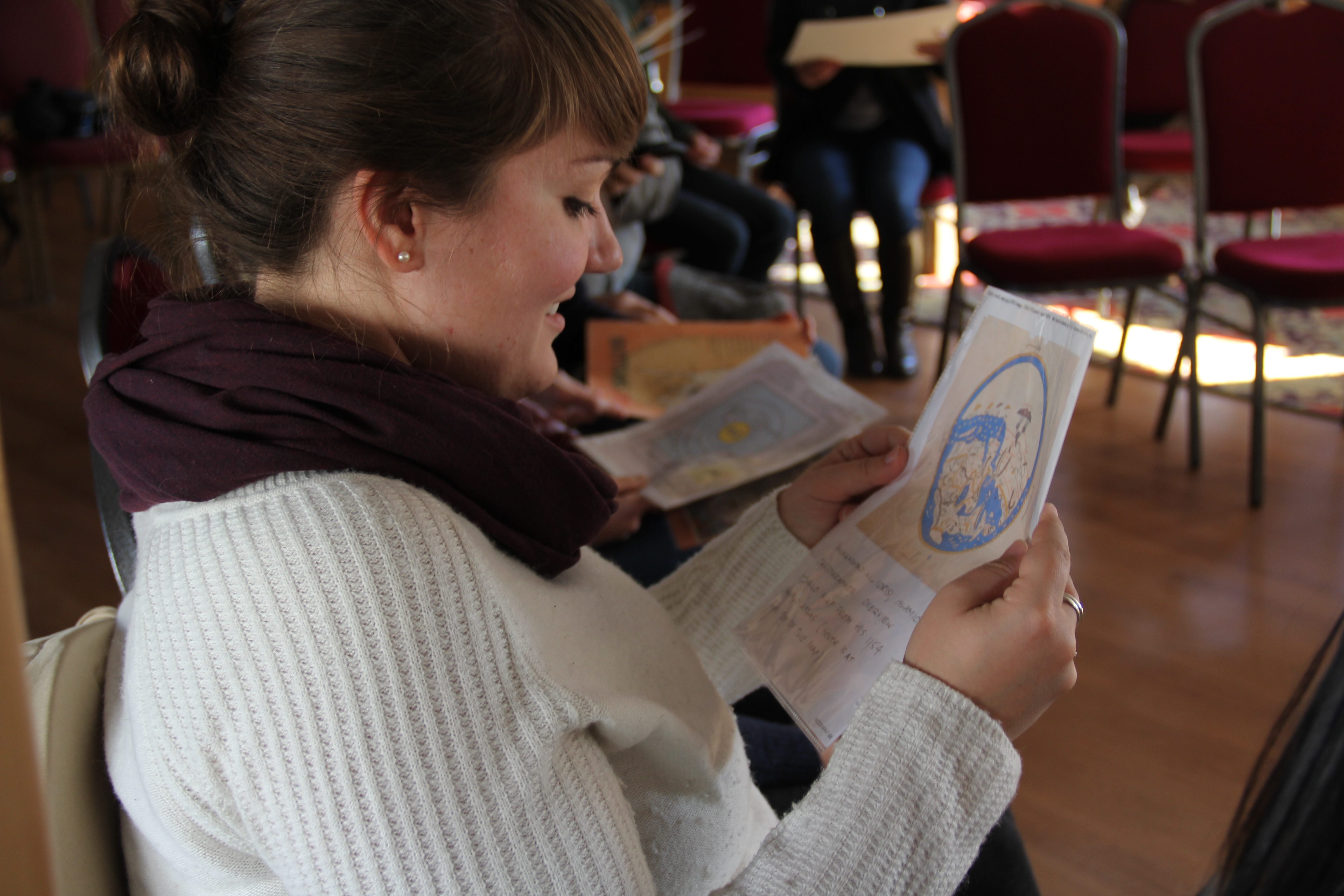 Participants study Connie's example maps.
After our sea voyage, we were introduced to the world of cartography under the guidance of artist and mapmaker Connie Brown. Connie takes an expansive approach to what a map can be. Her remarkable hand-drawn creations are both geographic and thematic, depicting everything from genealogical histories to elephant populations to favorite burrito joints.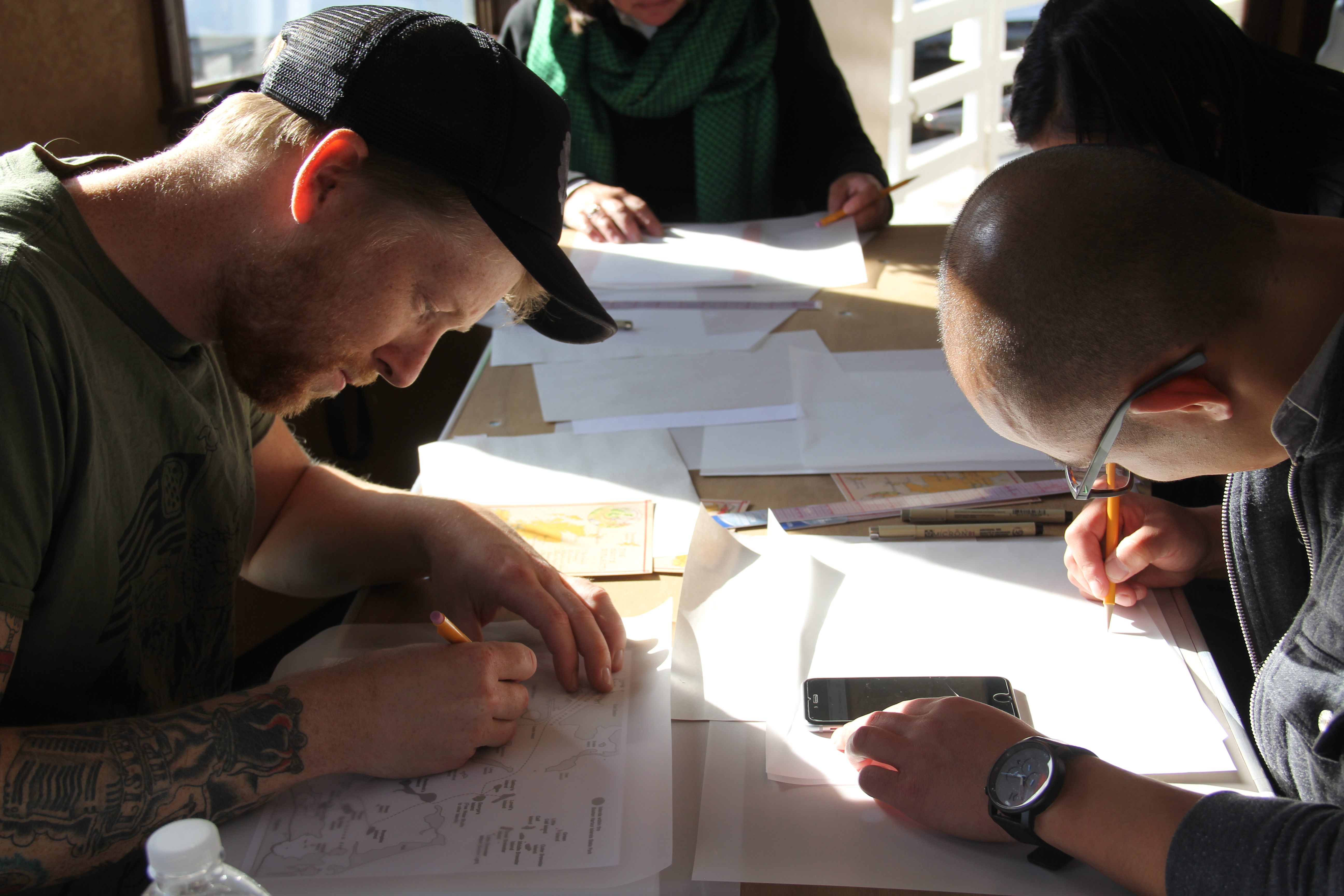 Mapmaking.
With tracing paper and fine-point marker in hand, we plotted visual representations of our own landscapes. Some of us drew the harbor we had learned so much about that morning. Others mapped out points of interest in their childhood neighborhood or college town. At the end of the day, each participant had their own map to take home.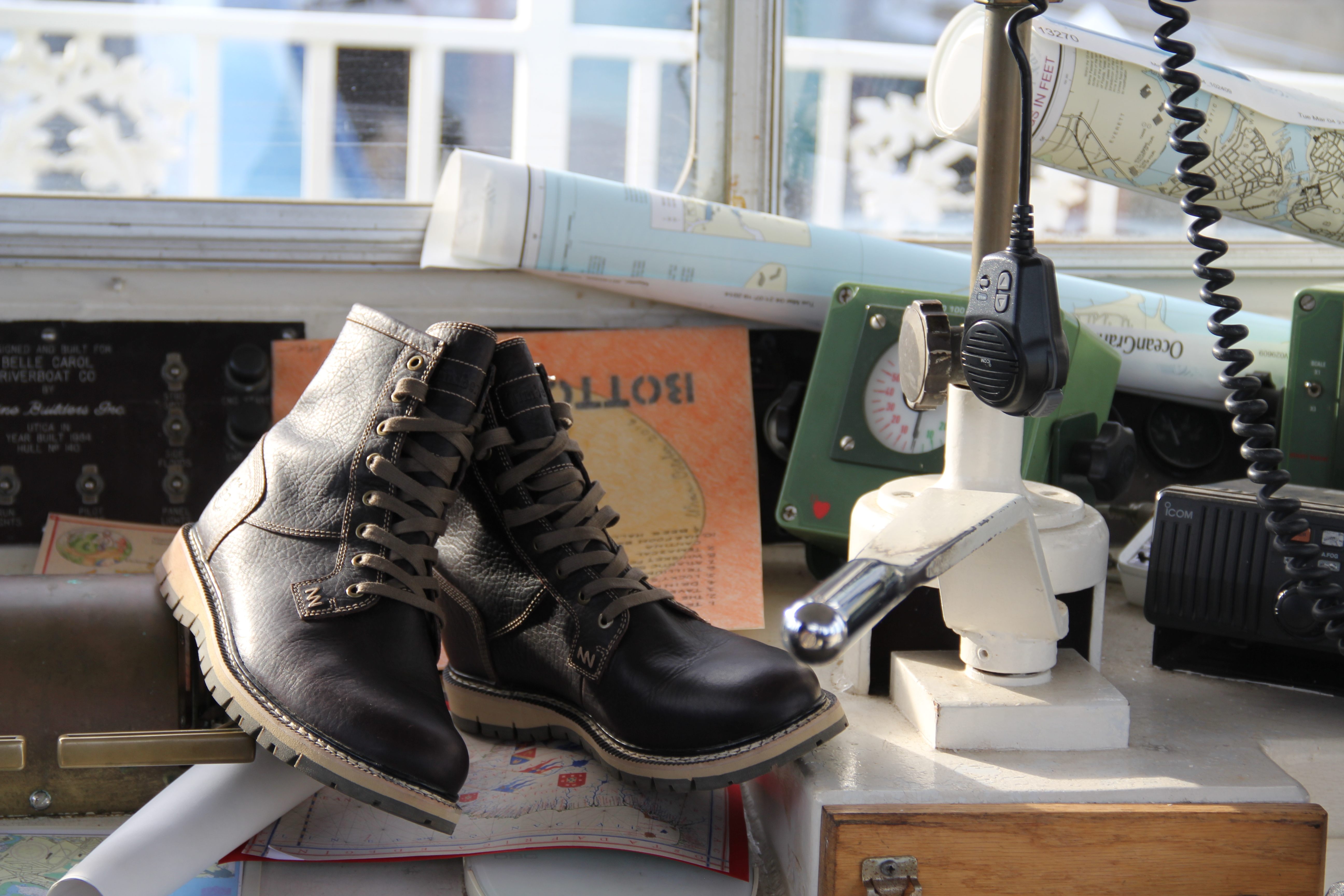 The Britton Hill boot in the captain's cabin.
This event was part of Timberland and Brooklyn Brewery's Mash Tour, which focuses on urban art, culture, and exploration. You can watch a recap of our day (and learn how to make a map of your own) above.