You Can Apply to Spend a Month Making Art in a Utah Ghost Town
Welcome to Cisco.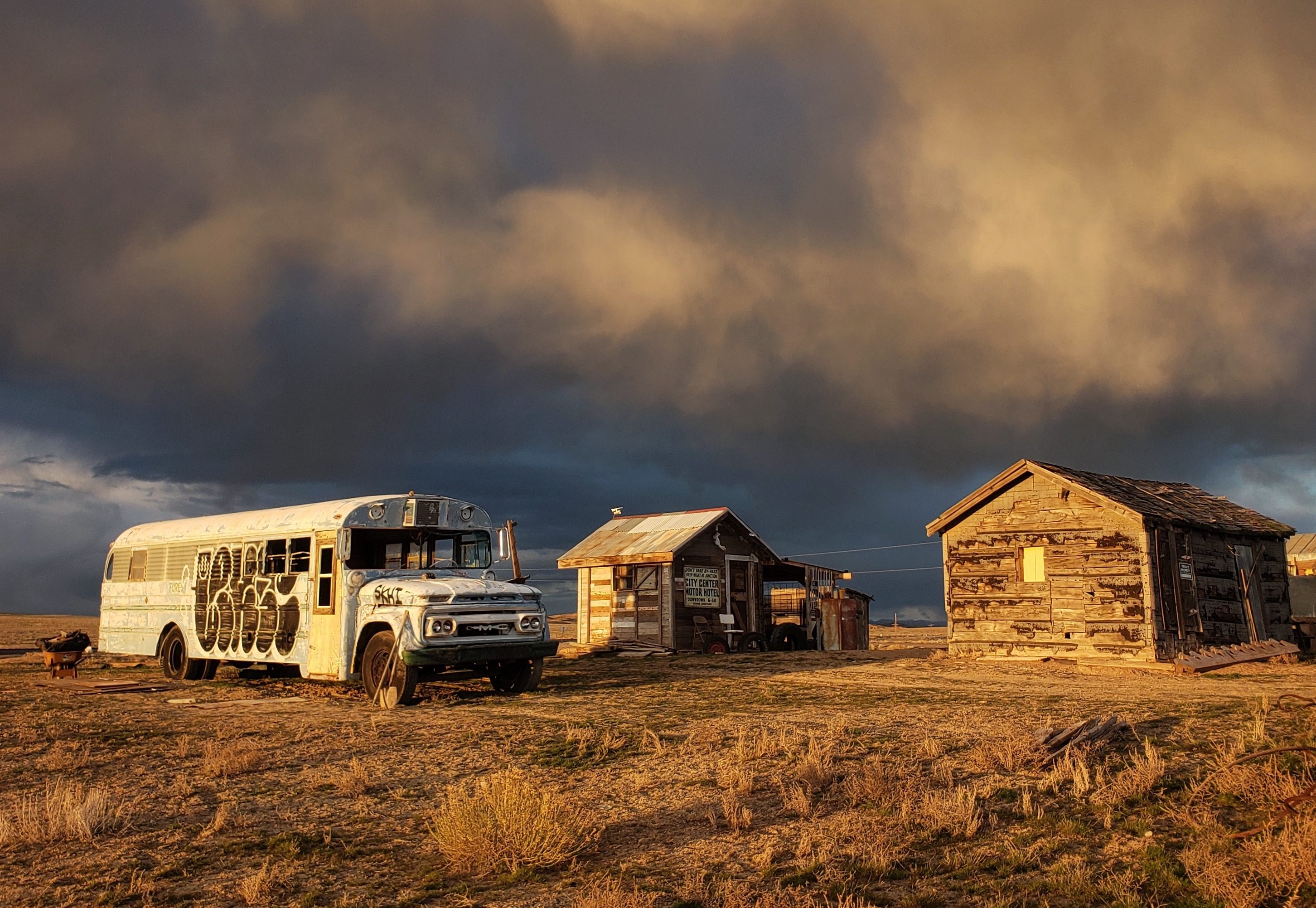 In the 1880s, Cisco was an old Western railroad town under the starry Utah sky. The Denver and Rio Grande Western traveled through, and visitors mingled with local ranchers and shepherds in the city's saloon, restaurants, and hotels. In 1924, oil, turquoise, and natural gas were discovered nearby, which led to growth, but as freeways and more locomotives began to skirt the tiny Utah town, it became easier and easier to bypass it. Today, it's a certified ghost town, with only one inhabitant. Her name is Eileen Muza, a visual artist, and she's starting a residency to bring more creatives to the beautiful and abandoned outpost.
Muza has lived in Cisco since 2015, and has spent the last four years restoring the ghost town with salvaged materials. She started Home of the Brave, a three- to five-week nonprofit residency, with the help of her two sisters, Renée and Margaret, to both preserve and share the unique character of the place.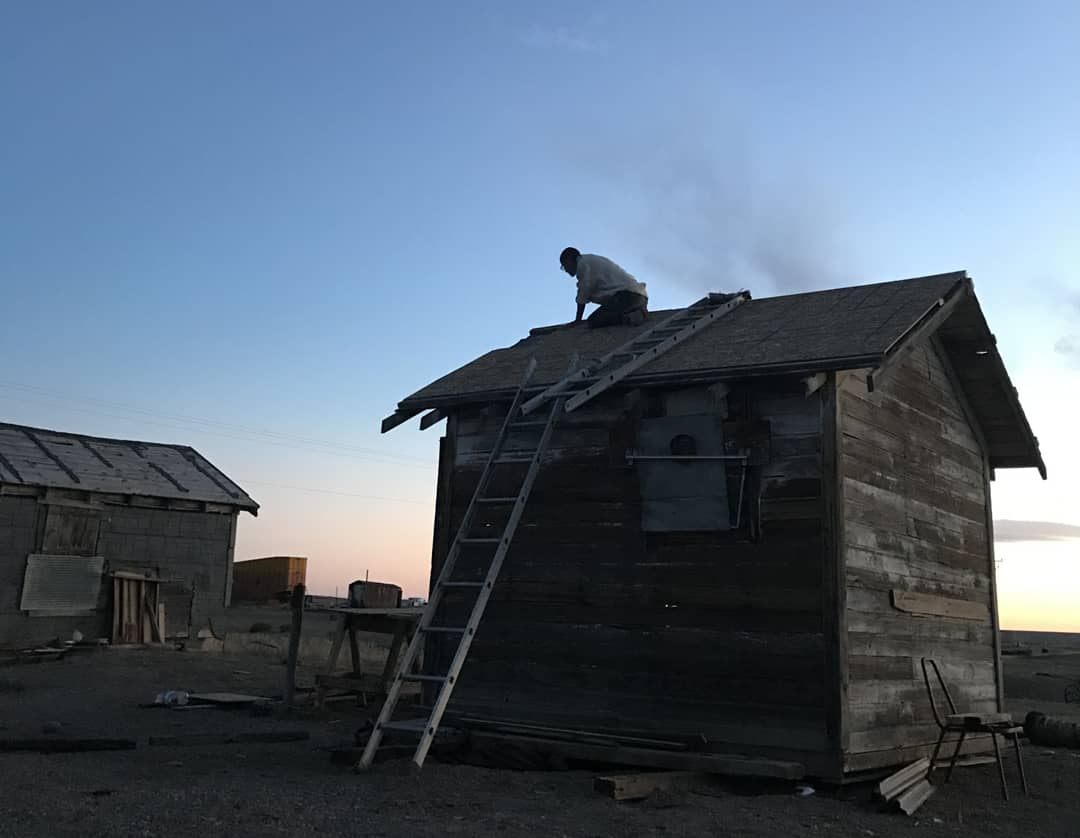 Muza first learned of Cisco from a seatmate on a flight, as she was on her way to see the rock art in remote Horseshoe Canyon. "When I first came through Cisco I could not believe all the things left behind and even had trouble believing it was a ghost town at all," says Muza. "I even knocked on the door of what would eventually be my log cabin, thinking there might be some crotchety old man inside that I could talk to and get the scoop. But of course there was nobody." She was struck by the many abandoned buildings (approximately 100, most of which are dilapidated sheds and shacks) and building materials left scattered about. Muza estimates that there are only seven fully intact buildings, one of which is her log cabin, another being Ethel's Cafe. She eventually decided to leave her "normal" Chicago life for permanent residence in the ghost town. "After some haggling I bought the lots with the post office and log cabin on them from the owner. He was happy that I wanted to live there and fix it up since he was getting too old to do it himself," she says.
The artist was understandably terrified, and stories of murder and mayhem from the town's history (from shootings at Ethel's, to fugitives passing through, to sinister alleged visits from Ted Bundy) certainly didn't help. Inviting friends and family to come visit made the transition easier. Seeing how Cisco impacted visitors is what inspired Muza to create the artist residency. "I find this to be a good spot for an artist residency is because it is so unique. All eras of history are represented here in different states of decay," she says. "Many people might come through and just see a garbage dump, but I see layers and layers of human life." In Cisco, Muza has found strange examples of everyday life in an old desert town: a television hidden in a late-19th-century dugout, a half-full bottle of maple syrup sitting where a wood-burning stove used to be, an old military jacket stuffed between two walls (with a packet of tobacco in it, stamped 1939). "All things here seem to have had many lives … so I find it inspiring to see how others lived here," she says. An old railroad car on the land had once been lived in; the bathtub and gun rack are still there. And in one of Muza's houses, she found a painted wooden sign, which had been used as a playing card table, embedded in the floor.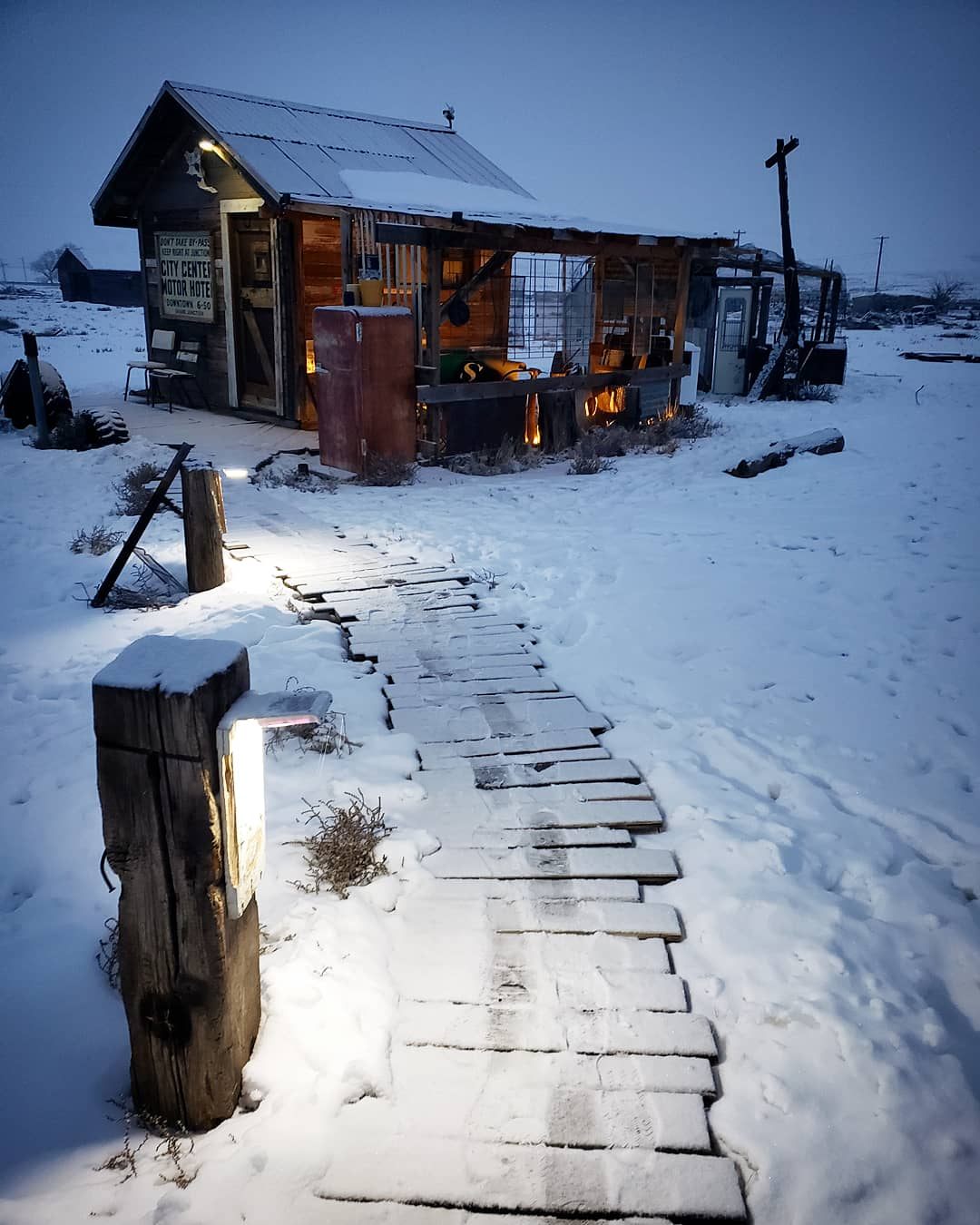 Home of the Brave will invite one artist at a time, two times a year, and this year the inaugural residency will begin October 1. The remote workspace is at least an hour from just about anywhere. "It's a really good place for solitude," Muza says. "It would provide a unique opportunity for someone who is not used to rural living." The studio space is in a remodeled 1970s Winnebago Brave camper in the center of town, with windows facing east toward Sal Mountain and west toward the Bookcliffs. Artists of all kinds—visual artists, writers, dancers, musicians—are invited to apply.
For those who can handle extreme seasonal temperature swings and imposing presence of desert dust and wind storms, Cisco is an ideal place to escape any kind of comfort zone. With old oil wells and outhouses as a backdrop, Muza has rebuilt and restored big chunks of what remains of Cisco with her hands. "I have all this space here and I feel like I need to share it on another level and give someone an experience they might not ever have."