Wishlist: Apothecary Drawers
The first step in building your own curio cabinet.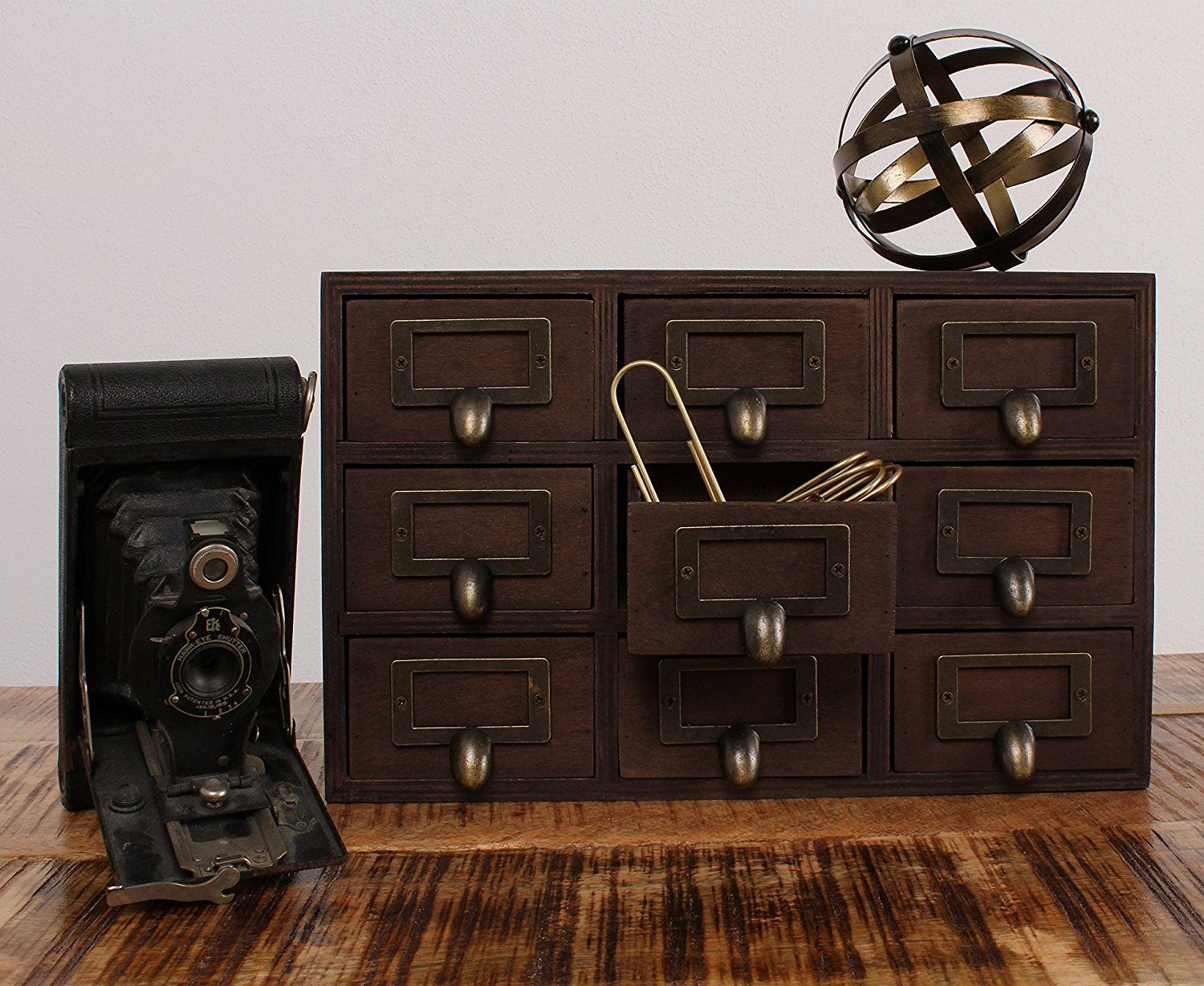 From
$39.99

, Amazon

If you're anything like me (and since you're reading this, it's probably safe to presume that you are), you're constantly collecting odd little curios. Some might call it a form of hoarding, but I call it "building a cabinet of curiosities." There's no better way to fend off accusations of collecting junk than to have that junk beautifully sorted and stored, and for my money there's no better way than with apothecary drawers.

Available in a variety of sizes and drawer-counts, apothecary drawers are perfectly persnickety little containers for all of the bits and bobs you pick up during your adventures. Got a rock you took home from a mountain peak? That goes in the "Geologic Wonders" drawer. Found a strange metal sprocket on your walk to work, that you just know goes to some interesting machine? Put it in the "Industrial Oddities" file. Or how about an old ring a childhood girlfriend gave you that you've been carrying around for years? Probably best in the "Secret Memories" drawer.

Never let anyone tell you you have too much junk again. And, pro tip: for that extra air of age and mystery, stain your file labels with coffee, or add a little calligraphic flair to the text.

Atlas Obscura's Wishlist is an occasional feature about the items we'd most like someone to buy for us right now. Each item is independently selected by our editorial staff. If you buy something through our links, Atlas Obscura may earn an affiliate commission.