Feast on These Recipes From America's National Parks
Bring the outdoors to your kitchen with recipes from across the parks system.
A visit to any one of the United States' national parks will offer a feast for the senses, from the scent of wildflowers along the Great Smoky Mountains to the sound of a bird call bouncing off the walls of the Grand Canyon. But beyond postcard-perfect views and fresh air, the bounty of the land also lends itself to delicious food at restaurants inside the parks. Blackberries, which so plentifully grow in the Blue Ridge Mountains, star in Shenandoah National Park's signature ice-cream pie, while on the other side of the country, the flavors of the desert infuse the Grand Canyon's famous salmon tostada.
Even if you can't get away for National Parks Week, you can still taste the flavors of these natural wonders at home. From popovers to campfire beans, here are six recipes for the culinary delights within national parks.
Oasis Date-Nut Bread

Death Valley National Park
Despite its name, one thing grows very well in California's Death Valley, the hottest and driest of all the national parks. For years, date palm groves in this desert region have produced tons of the sugary-sweet fruit.

At the Oasis at Death Valley resort, located within the park, date-nut bread is an undying classic. Served at its restaurants and sold at the general store, the date-nut bread is sweet and dense, and comes with a long pedigree. Ever since the site's conversion from a ranch to a resort in the 1930s, date bread has been a favorite with visitors. While the date palms at the resort are now only ornamental (they once produced 200 tons of fruit every year), visitors still buy fresh-baked loaves of date-nut bread before venturing back into the desert.

If you're not planning on heading to Death Valley for this bread, here's a recipe.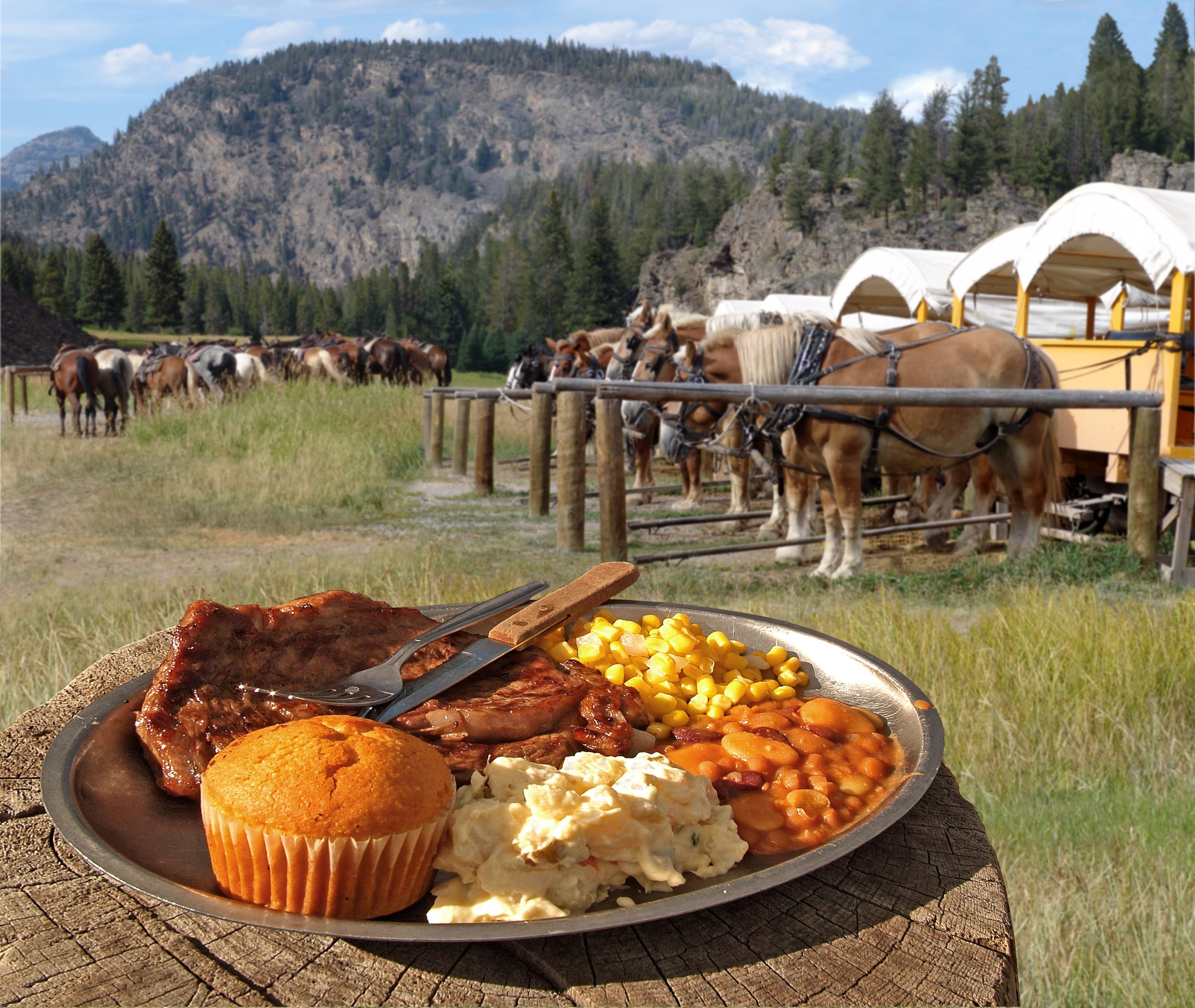 Roosevelt Lodge Baked Beans
Yellowstone National Park
Long before it became a Yellowstone campground, the area around Tower Fall served as a rest stop for indigenous bison hunters, fur trappers, and explorers. Three decades after the park's founding in 1872, the campground received a tourist-friendly makeover. Early 20th-century guests slept in striped tents and flocked to a larger, communal tent for meals and singalongs. In the 1920s, log cabins replaced the tents and the site became the dude ranch–themed vacation spot known as Roosevelt Lodge.
Today, among the cabins, corrals, and horse-drawn covered wagons, visitors can still sample cowboy fare. A standard "Old West Dinner Cookout" includes steak, strong coffee brewed over a campfire, and Roosevelt Lodge's famed baked beans. Hearty, sweet, and savory, the dish blends four different types of beans with ground beef, bacon, and brown sugar.

To taste this Yellowstone campfire classic, try Roosevelt Lodge's recipe.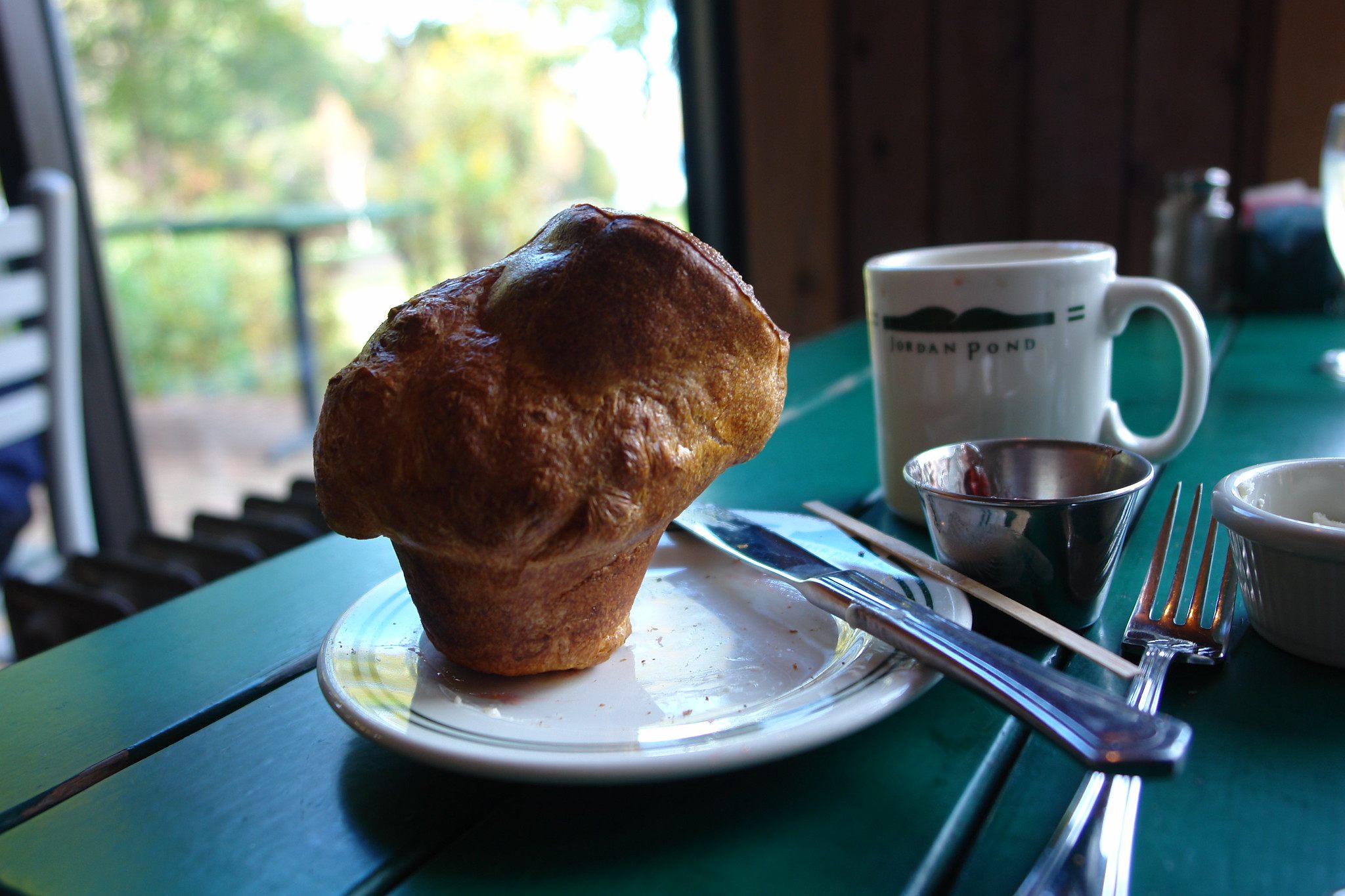 Jordan Pond House Popovers
Acadia National Park
In the early 20th century, the eastern United States had no national parks. That changed with the establishment of Acadia National Park in 1916. Beloved for its granite peaks and sweeping coastal views, it's both Maine's only national park and one of the nation's most-visited. And many of those visitors flock to Jordan Pond House for a popover or three.

A popover is a light-as-air, eggy pastry about the size of a muffin, and Jordan Pond House, whose existence long predates the park, has served them since 1895. John D. Rockefeller actually bought and donated the eatery to the park, enabling it to bring golden popovers to visitors ever since. Often, it's a gargantuan effort to feed so many hungry hikers. During high-season afternoon teas and lunches, customers gobble up to 6,000 popovers a day.

You can make these popular puffs at home with simple ingredients. The only thing not included is an appetite worked up in the outdoors.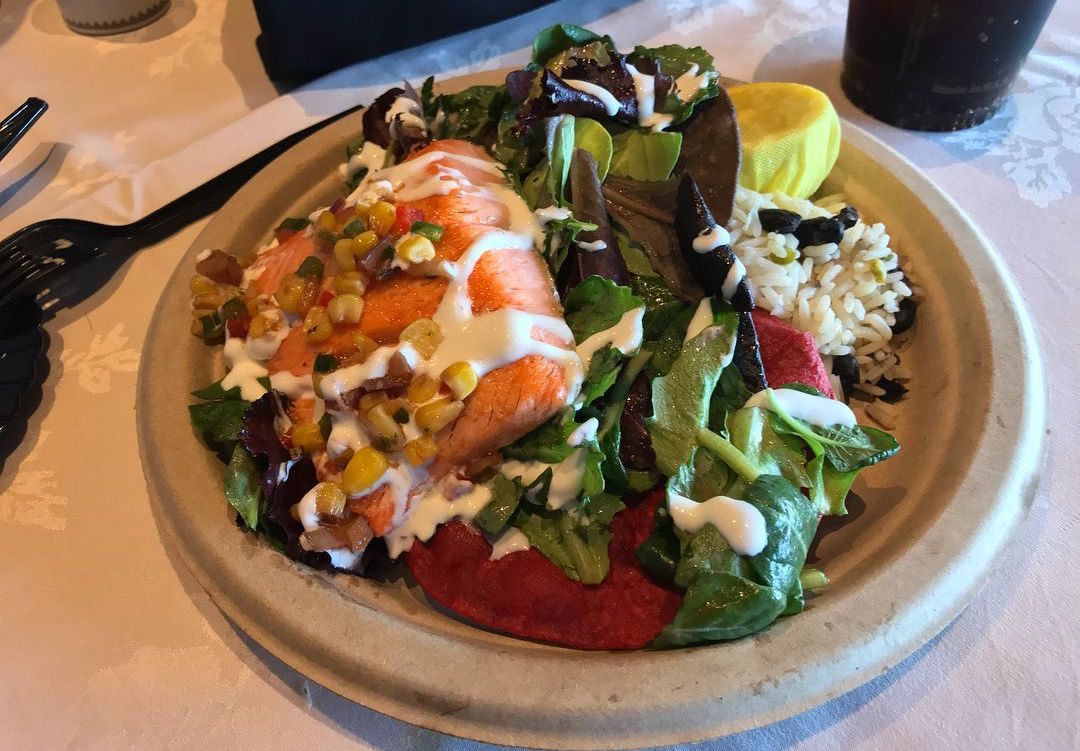 El Tovar Salmon Tostada
Grand Canyon National Park
Along the Southern Rim of Arizona's Grand Canyon sits a beautiful chalet, built out of limestone and Oregon pine. The El Tovar hotel has welcomed guests since 1905, including such luminaries as Teddy Roosevelt and Albert Einstein. After taking in nearby petroglyphs and admiring the shifting colors of the painted desert, modern visitors can order colorful local cuisine in El Tovar's dining room. The salmon tostada is the restaurant's signature dish, consisting of a salmon fillet topped with fire-roasted corn salsa and lime-infused sour cream, on a bed of greens and baked corn tortillas. For additional desert flavor, the greens are drizzled in a tequila-and-prickly-pear vinaigrette.

Even if you can't make it to the Grand Canyon, you can transport yourself there by making El Tovar's salmon tostada at home.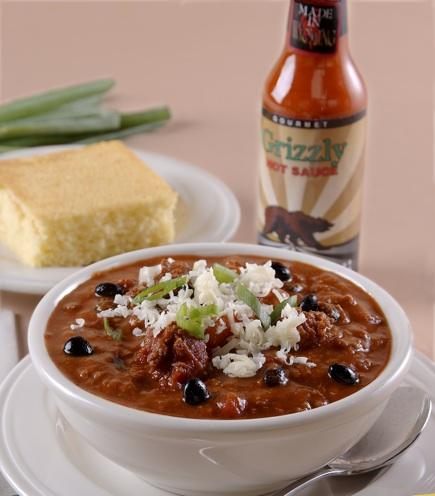 Signal Mountain Lodge Wild Game Chili
Grand Teton National Park
Everyone has their own chili recipe, and the Signal Mountain Lodge within Grand Teton National Park is no different. It's just that their chili is made with elk meat, or sometimes bison, dressed up with two kinds of beans and two kinds of chili powder.

Elk-based chili is an appropriate signature dish for Grand Teton. This vast Wyoming park does allow elk hunting to control the population, though hunting as a whole is not allowed at other national parks. Otherwise, the park is a hotspot for boating, climbing the soaring Tetons, and enjoying some of the world's best trout fishing. In fact, Signal Mountain Lodge got its start in the early 20th century as a humble fishing retreat, long before it became the sprawling complex it is today.

There's no need, though, to fish around for the lodge's official chili recipe, since it's available here.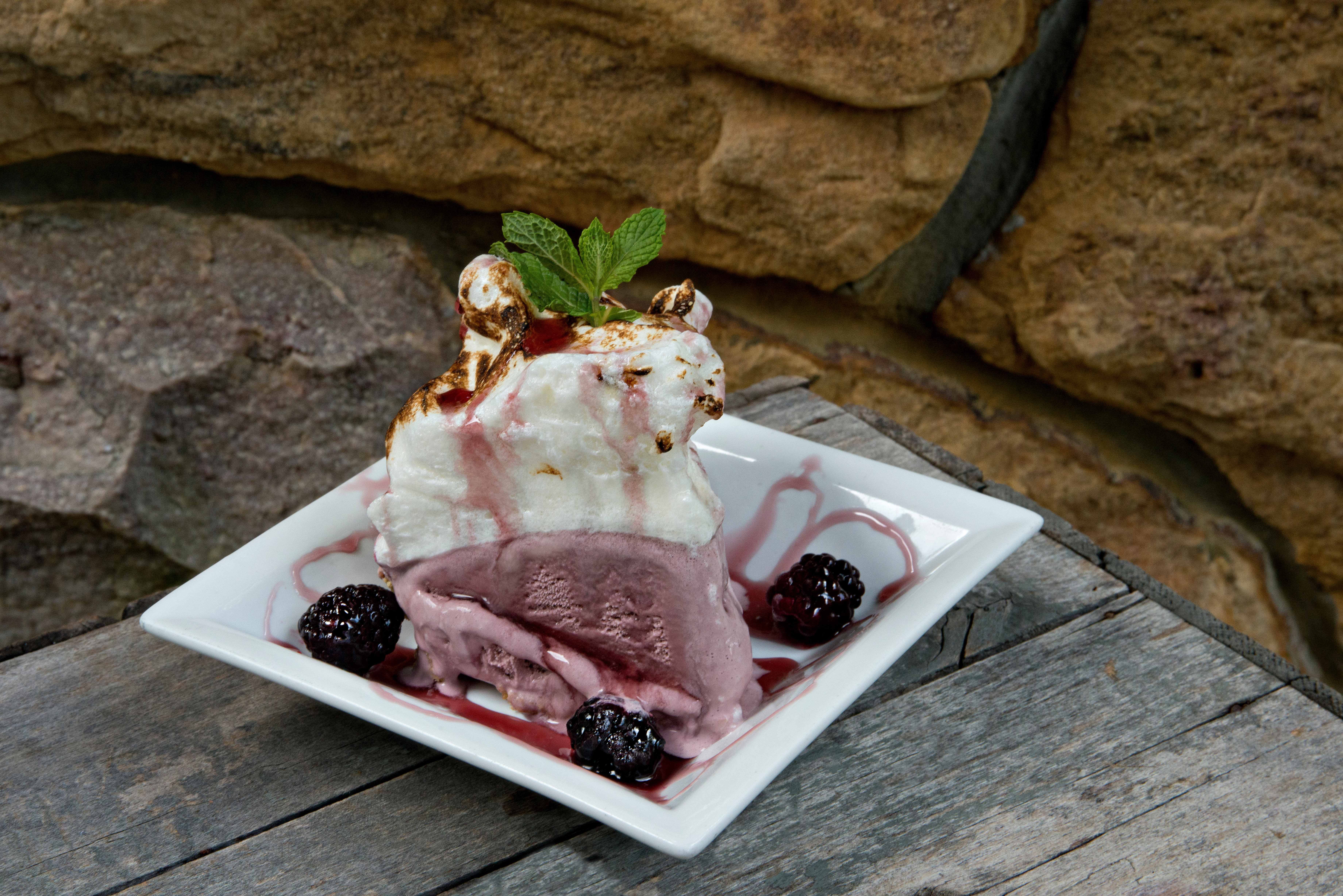 Skyland Mile-High Blackberry Ice Cream Pie
Shenandoah National Park
Legislators inspired by the West's Yosemite and Yellowstone first proposed an ambitiously large park in the South in 1901. It didn't become a reality until 1935, but ever since, Shenandoah National Park has stretched almost 200,000 acres over the Appalachian mountains. Known for its fall colors, waterfalls, and the glorious Skyline Drive along the tops of the Blue Ridge Mountains, it's hard to believe that this park is only 75 miles away from Washington, D.C.

A century ago, the land where the park now stands was covered in chestnut trees. Sadly, a blight wiped out most of the chestnuts. Comfort yourself, instead, with Mile-High Blackberry Ice Cream Pie, the specialty of the Skyland lodge, located at the highest point of Skyline Drive. A single slice is enough for several people, which makes sense, considering that each pie is stuffed with half a gallon of blackberry ice cream, blackberry compote, and meringue. The pie is an homage to the thickets of blackberries that cover the mountain every summer. Beyond the pie, the park's restaurants also hold a yearly Blackberry Delight festival, selling plenty of foods featuring the blackberry.

As for the ice cream pie, here's the recipe, courtesy of Skyland.
Skyland's Mile-High Blackberry Ice Cream Pie
Ingredients
½ gallon blackberry ice cream
1 graham cracker pie crust, either homemade or store-bought
Meringue
4 pasteurized egg whites, at room temperature
½ teaspoon salt
1 cup powdered sugar
½ teaspoon vanilla extract
Blackberry Compote
2 cups frozen blackberries
¼ cup orange juice
1 ½ to 2 cups sugar
1/8 cup lemon juice
1/8 cup cornstarch
Instructions
1. Purchase or prepare the graham cracker pie crust. Can be baked but not necessary. If you prefer to bake your own, be sure the crust is completely cooled before adding the ice cream.
2. Add blackberry ice cream to the crust. Smooth out the ice cream and put it in the freezer for approximately three hours, or until it is very hard.
3. Once the ice cream is frozen hard, make the meringue. Put all the meringue ingredients in a mixing bowl and beat on high for three minutes, or until soft peaks form.
4. Spread the meringue on top of the ice cream. Swirl the meringue into peaks, then put the pie back into the freezer and leave overnight.
5. Before serving, prepare the blackberry compote. Put all the compote ingredients, except the cornstarch, into a pot. Cook on medium-low, stirring as needed to keep the mixture from sticking. Cook the compote down to a syrupy consistency. Then, add the cornstarch a little at a time, while still stirring, until thickened.
6. When ready to serve the pie, brown the meringue with a torch. Cut and serve the pie with blackberry compote drizzled on top. If available, add a few fresh blackberries for more color.
Gastro Obscura covers the world's most wondrous food and drink.
Sign up for our email, delivered twice a week.