How a Craze for Accordion Music Gave Us 'NME'
The British music magazine focused on the squeezebox before the axe.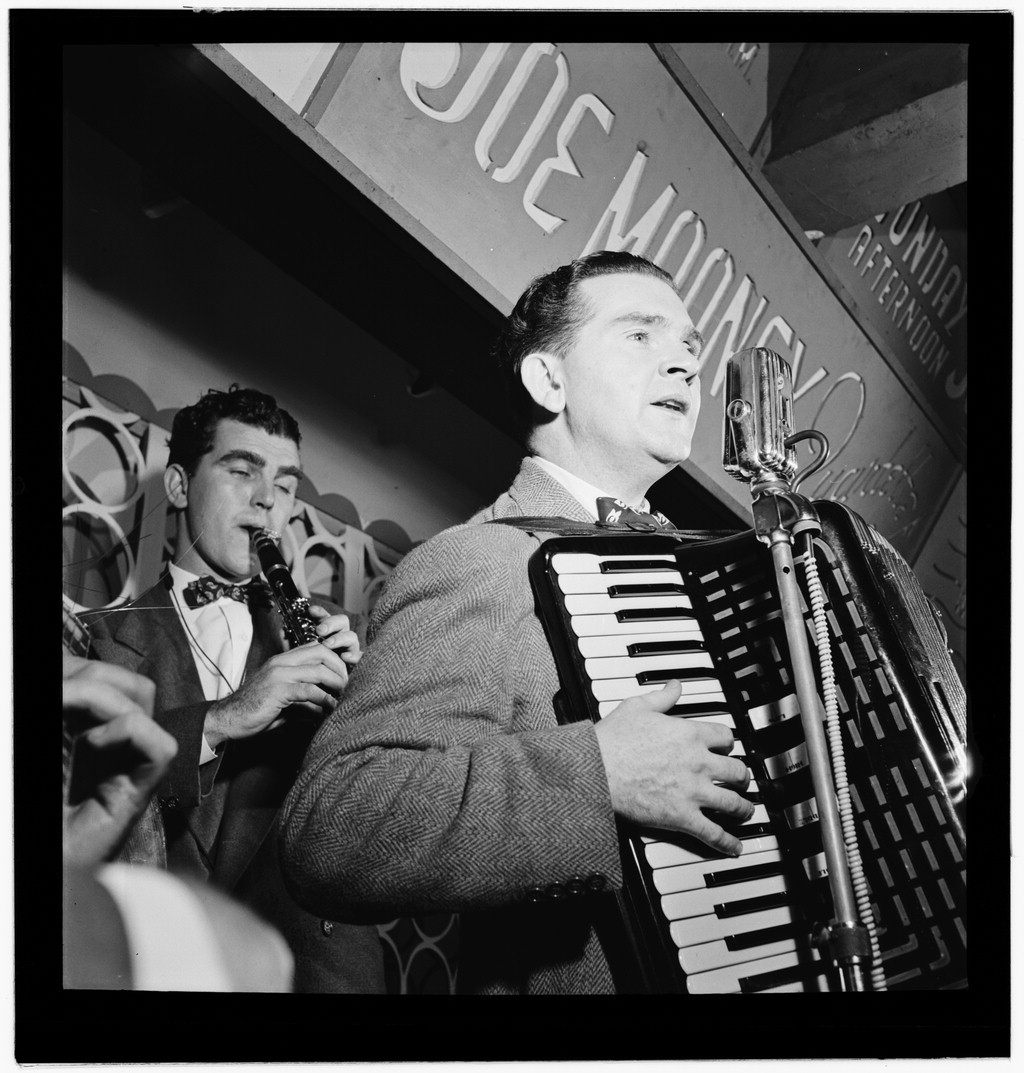 Before NME became the New Musical Express in 1952, it was Musical Express. But before that, it had another, more unexpected name: Accordion Times. The bastion of the British popular music press, which this week shutters its print edition after 66 years, has its origins not in the rise of rock-and-roll, but in a 20-year mania for accordion music.
Amateur musicians had spent the 1920s learning the ukulele, but the dawn of the 1930s brought with it a new enthusiasm for the thumping oom-pah-pah of the squeezebox. "Britons are quickly becoming 'accordion minded.'" the Times of London reported in 1936. "Four years ago, the accordion was seldom, if ever, heard by the next-door neighbor. Now it has come into its own, and when the wireless is switched off is a favorite instrument of the family circle in many homes." Quickly, it became Britain's most popular amateur instrument, helped along by accordion rockstars like Harry Bidgood, who founded Don Porto and His Novelty Accordions in 1932, Primo Scala and His Accordion Band in 1934, and Rossini's Accordions in 1935. (The multiple aliases allowed him to record simultaneously for different labels.)
When 4,000 spectators showed up to London's Caxton Hall to watch the 1936 National Amateur Accordion Championships, Accordion Times was there to chronicle it. Established in 1935, the magazine catered to both the amateur enthusiast and professional accordionist. Accordion bands, which usually included a xylophone as well, stormed the country's dance halls. In a sense, it wasn't so far removed from the raffishness of the scene the NME would one day cover—accordion bands were fast, loose, and designed for dancing. But the boom proved short-lived. "By the end of the Second World War," writes Pat Long in The History of the NME, "life was getting tough for the publishers and staff of Accordion Times."
In early October 1946, Accordion Times rose from the ashes—but under a new guise. Now Musical Express, incorporating According Times (NME could so easily have been MEAT), a 1949 list of periodicals describes this new incarnation as, "A British musical (tabloid?) newspaper, covering all and any aspects of the British musical entertainment world." The accordion coverage was gradually phased out: First reduced to a single column, it was then excised altogether, and the Accordion Times dropped from the name. By the end of the decade, Long writes, Musical Express had become Britain's largest weekly music paper—leaving the country's accordion fans, whoever they were, forced to look elsewhere for their windjammer coverage.