A Photographer's Journey Through the Former Spas of Soviet Georgia
Remnants of communist leisure in the shadow of war.
The town of Tskaltubo, in Georgia, had everything a Soviet citizen could want from his or her annual, state-sponsored, two-week vacation. Located near the Caucasus Mountains, it offered a subtropical climate and thermal water treatments at an array of sanatoriums. But since the collapse of the USSR, the town has changed. There are fewer visitors to the few sanatoriums that remain in operation. Those that closed were either left to decay, or are now housing refugees from the Abkhaz-Georgian conflict.
"Georgia, as a Republic of the Soviet Union, proved to be the perfect host for building many sanatoriums," says photographer Reginald van de Velde, who visited a dozen of these sites across Georgia and Abkhazia last summer. In addition to the thermal and mineral qualities of their water, "some even had sources with radiotive isotopes in them," he says, noting that "radioactivity was once considered a healthy thing, curing everything from infertility to paralysis."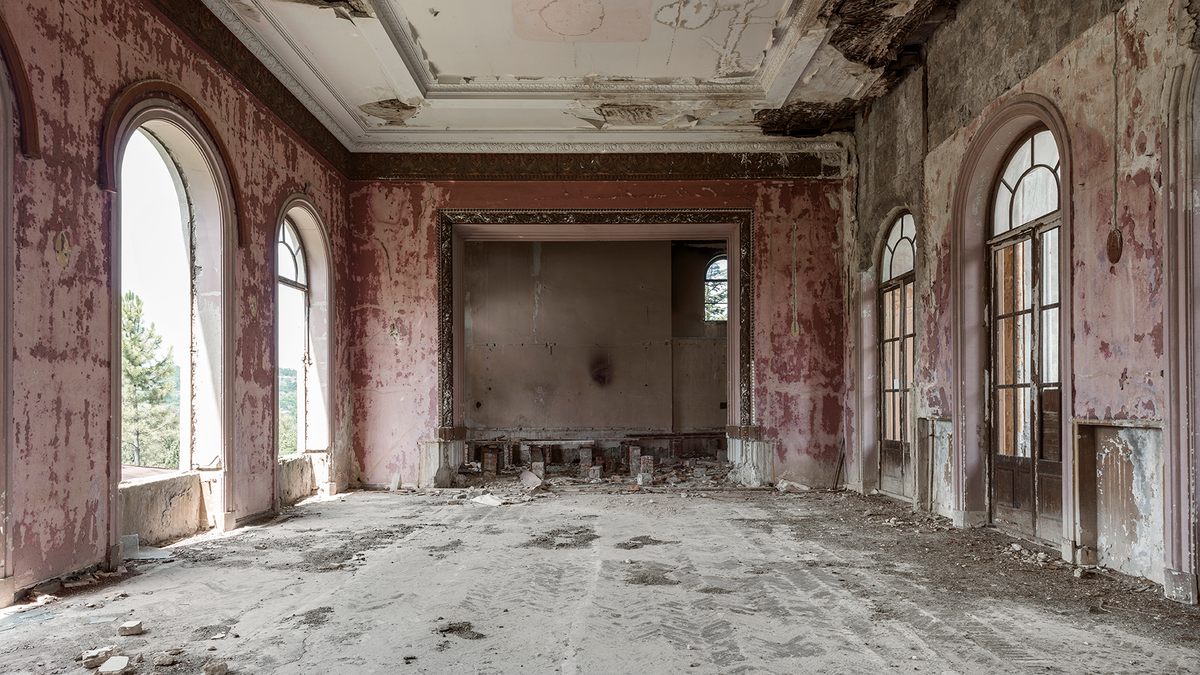 Vacation was a serious business in the USSR. It was enshrined in the 1936 Soviet constitution, as a "right to rest." Using a voucher system, workers could stay at a sanatorium and receive health-promoting treatments. They were often built to capitalize on natural resources, such as the one in Naftalan, Azerbaijan, where visitors could soak in crude oil (a treatment that is still available today). Georgia's appeal was not just its spring waters, but also the region on the Black Sea coast known as Abkhazia.
"This pristine coastline soon gained an enormous popularity amongst the Soviet elite, and was dubbed the 'Russian Riviera,'" says van de Velde. Abkhazia drew so many visitors that at its peak, apartments in Sukhumi, the main city, were more expensive than ones in Moscow. Stalin, in addition to visiting sanatoriums in Tskaltubo, owned a dacha overlooking the Black Sea.
But in 1992, shortly after the collapse of the USSR, Abkhazia sought independence from Georgia. "With the Georgians being the single largest ethnic group in prewar Abkhazia, they pretty much all fled the war-torn country due to the heavy and deadly clashes between the Georgian army and the Russian-backed Abkhaz separatists," says van de Velde. More than 220,000 people left as refugees, and some of them still live in makeshift homes in Georgia's former sanatoriums.
The Abkhaz-Georgian conflict remains unresolved. Most of the world considers Abkhazia part of Georgia—the disputed territory has been recognized by only four countries: Russia, Nicaragua, Venezuela, and Nauru. The U.S. State Department advises against any travel to Abkhazia, as does the British Foreign Office. So van de Velde prepared a great deal before attempting to enter.
"There's only one way to travel into Abkhazia via Georgia, and that's via the famous Enguri Bridge. No vehicles are allowed to cross, so you need to walk the bridge by foot or make use of one of the horse carriages," van de Velde recalls. "The Georgian police held us at the border for three hours for no apparent reason. Once you cross the other side, you bump into a Russian border operated by the military, doing a proper check-up as well."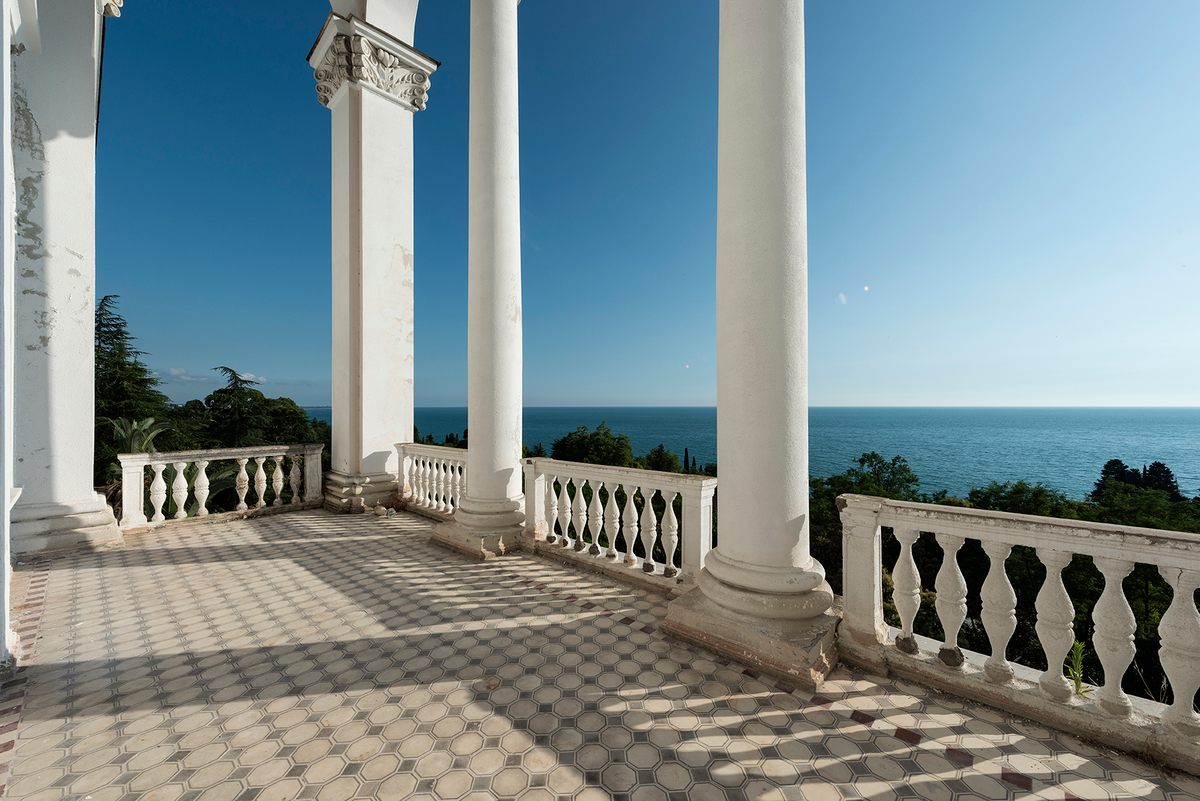 Van de Velde didn't know what to expect once he finally got into Abkhazia. "You enter a country no one ever visits, no one ever sees. You enter this fascinating entity secluded from the outside world. It's unspoiled, its unknown, it's subtropical, it's war-torn, but it's also incredibly beautiful and pristine," he recalls. Evidence of violent conflict is still impossible to escape. "All the roads remain severely damaged and potholed, many homes are abandoned, and when you inspect them up close you see the impacts of bullets and shelling."
Late one afternoon last summer, van de Velde found himself on the terrace of an ornate sanatorium in Abkhazia. Between the vast columns were sweeping views across the Black Sea. "Abkhazia suffered severely from the war," he says. "But there's still so much grandeur and beauty to be found."
Atlas Obscura has a selection of van de Velde's photographs.