A Young Couple's Illicit Photo Shoot Inside a Historic Indian Palace
Just before their wedding.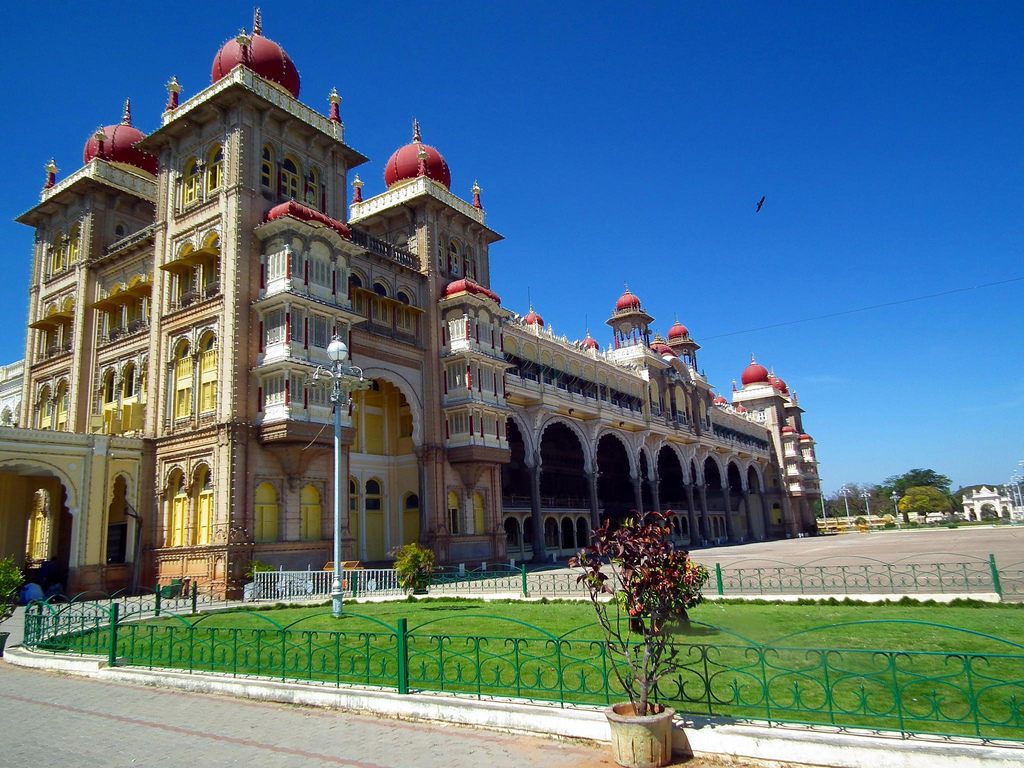 An allowed image of Mysore Palace. (Photo: Ramesh NG/CC BY-SA 2.0)
India's Mysore Palace is a wonder to behold, not only from the outside, but on the inside as well, although you are not allowed to take pictures in many parts of it. However, all photography restrictions were ignored by a recent couple who controversially took their pre-wedding photos inside the restricted building.
Mysore Palace is an elaborate piece of architectural grandeur, standing as the fourth royal abode of the Wodeyar dynasty. From 1399 to 1947, Mysore stood as the capital of the Kingdom of Mysore, and the grand palace was the centerpiece of the city. The building that stands today is actually the fourth such building to stand in the spot, having been completed in 1912.
While the exterior of the palace, which is stunningly illuminated every night, is a popular tourist attraction, the majority of the interior is off limits to photographers and filmmakers, since the royal estate is protected under a high level of security. The last official film that was shot in the palace was 1975's Mayura, and even that production was not allowed within much of the building.
Nonetheless, a young couple recently created a local scandal when they managed to stage their pre-wedding photoshoot inside the palace's protected Durbar Hall. While the Mysore royal family has not even released official pictures of this part of the palace, the couple managed to take a number of romantic shots, as well as a full minute of video. How the couple gained access to the restricted area is unclear, but an investigation is underway. The couple did not damage the historic palace, but according to Asia Net News, Mysore queen Pramoda Devi was very annoyed, and the palace's preservation council was worried that the images would demean the importance and beauty of the palace.
Should the couple be found guilty of trespassing on the historical site, they could face hefty penalties, but so far, they seem to have gotten away with their romantic stunt.