A Town In California Has Again Dropped A Piano For Fun
It's an annual tradition in the small city of Winters.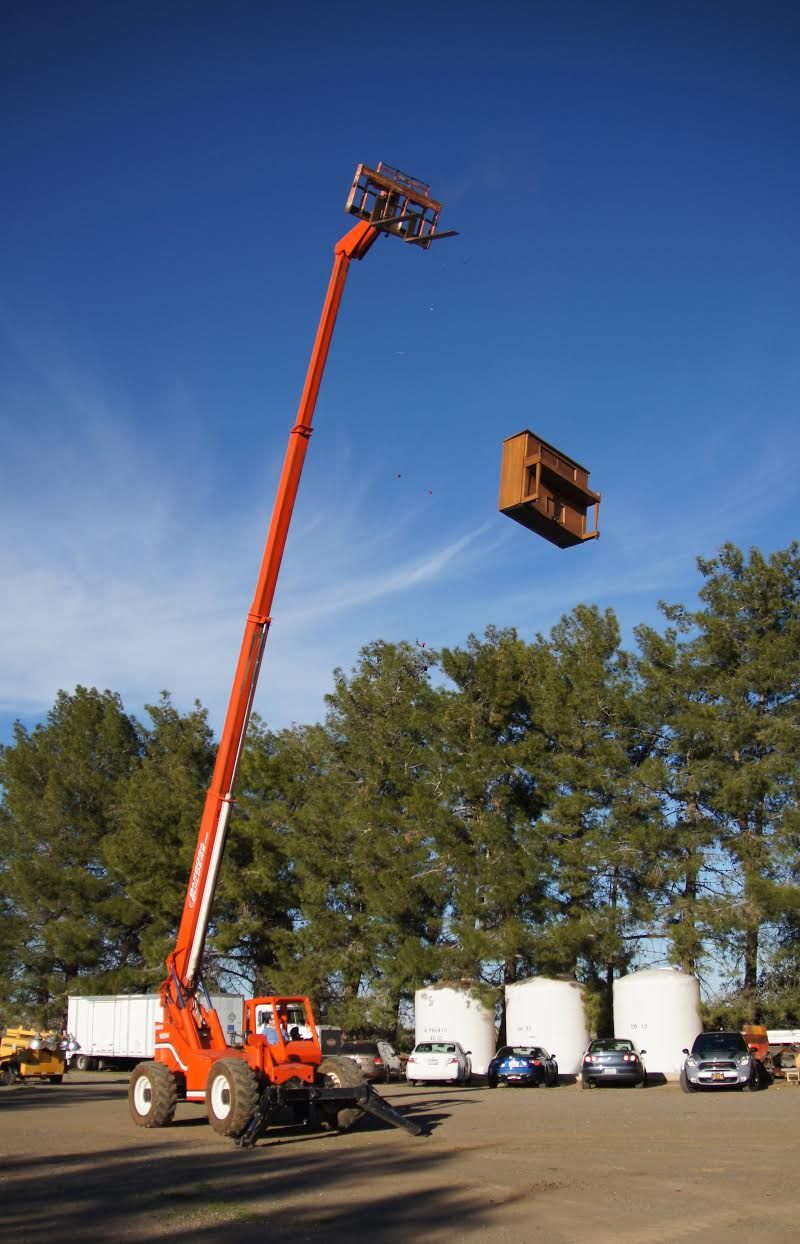 Every year, thousands of old, unloved pianos molder in basements, wheeze off to the dump, or search futilely for homes on Craiglist. But one, in Winters, California, sees a fitting end—it's hoisted by a crane, suspended in the air, and then dropped from 60 feet up, in front of an adoring crowd.
Such fun has become a tradition in Winters—the 2016 piano drop, which happened last Saturday, marked the city's third. Prior to its plunge, each year's instrument lives in City Park, available for all and sundry to tickle. "The piano gets rained on and dried up by the sun. Kids bang on it," says Bruce Guelden of the Winters City Council. By the end of the year, "it's pretty well toast."
But a certain level of respect is still due. Just before the piano plummets, it's given a sort of last hurrah—a half-hour concert that closes out with a heartfelt rendition of Patsy Cline's 'I Fall to Pieces.'
"After that, we tilt it off and it comes crashing down," says Guelden. "Breaks up into pieces pretty good. And then the children rush it and they take the 88 keys or anything else they can grab out of there." 
This was the third year of the piano drop. This coming spring, 2017's victim will appear in the park, to be banged on for months until it, too, is dropped 60 feet from a crane.
About 350 people came out to watch this year. This is not too shabby for an outdoor classical performance, although another metric was more important to Mr. Guelden: "From my point of view, it was a success, because nobody died," said Guelden. The piano might beg to differ.
Every day, we track down a fleeting wonder—something amazing that's only happening right now. Have a tip for us? Tell us about it! Send your temporary miracles to cara@atlasobscura.com.