A Hiker Was Found in a New Zealand Hut After Going Missing for a Month
It's winter Down Under.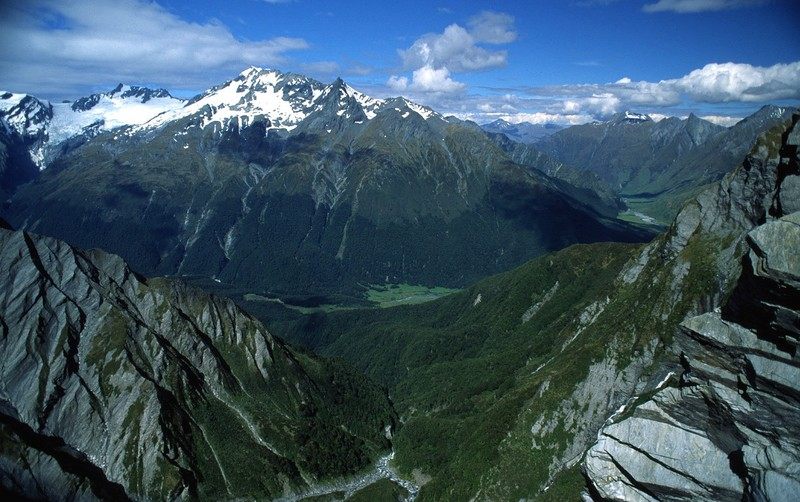 Mount Aspiring National Park in New Zealand. (Photo: Public domain)
Over a month ago, a young Czech couple hiking in New Zealand's Mount Aspiring National Park went missing, and after several weeks had elapsed, were presumed to be dead. 
But this week, one of them turned up, in a hut in the park, apparently having subsisted on food from a nearby lodge, according to the BBC.
The hiker's husband was dead. She said he fell from a slope just four days into their hike, which began in late July. She later found the hut, and holed up there in the midst of the New Zealand winter. After around a month had elapsed, the woman was finally spotted by a team of searchers.
The searchers had been looking for the couple for days, after Czech officials alerted the country that they were missing. 
The rescuers' jobs were made difficult by heavy snowfall, but when the woman was finally found, officials said, she was in good health. Officials are still looking for her husband's body. 
The country says that, from April to October, certain trails should "only be attempted by fit, experienced and well equipped people."
Some New Zealand hikers, according to the Guardian, have expressed skepticism over the woman's story, saying it would be unusual for someone not to be found for such a long time, since other hikers traverse the trail in the winter.