8 Colorful Cities that Look Like They Were Designed by Crayola
See the world in a whole new light through these vibrant locales.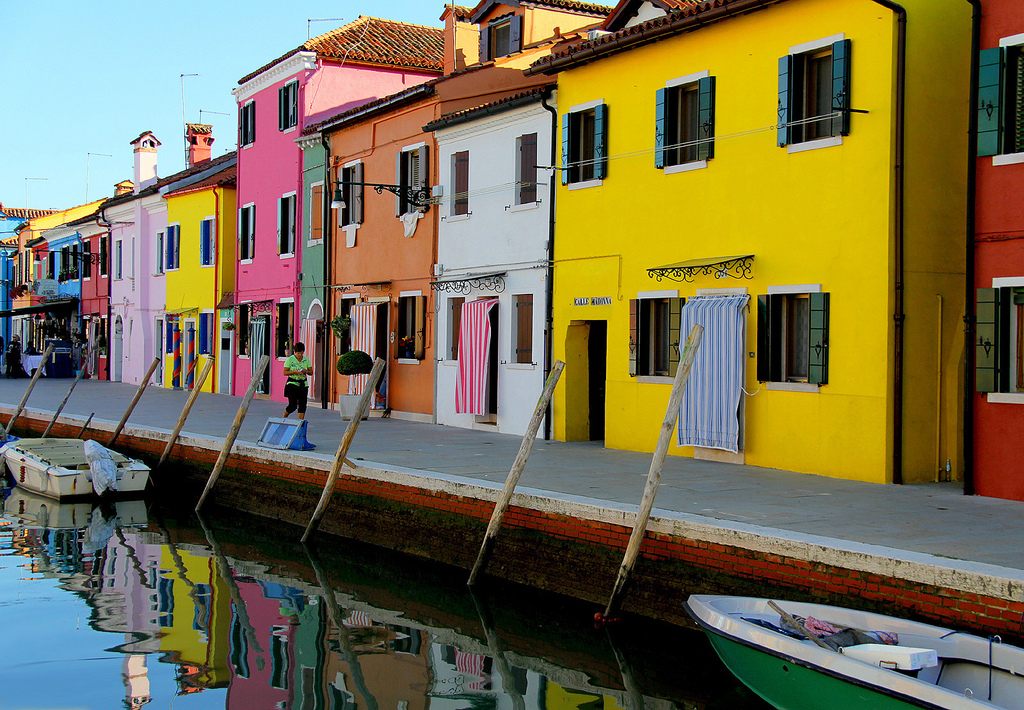 Why NOT paint your city like a box of crayons? (Photo: O Palsson/CC BY 2.0)
Many cities are known for their distinctive profiles and unique landmarks, but all across the globe there are regions that are landmarks in and of themselves thanks to their insane colorations. From a all-blue town in Spain that is a leftover from a Smurf marketing stunt, to a Venetian island that looks as though it was born of an intense acid trip, some of the most colorful locations in the world aren't the biggest, just the most eye-popping. Check out eight cities and towns that offer vibrantly colorful views which are just as unforgettable as any big city skyline. 
Jodhpur, India

Liguria, Italy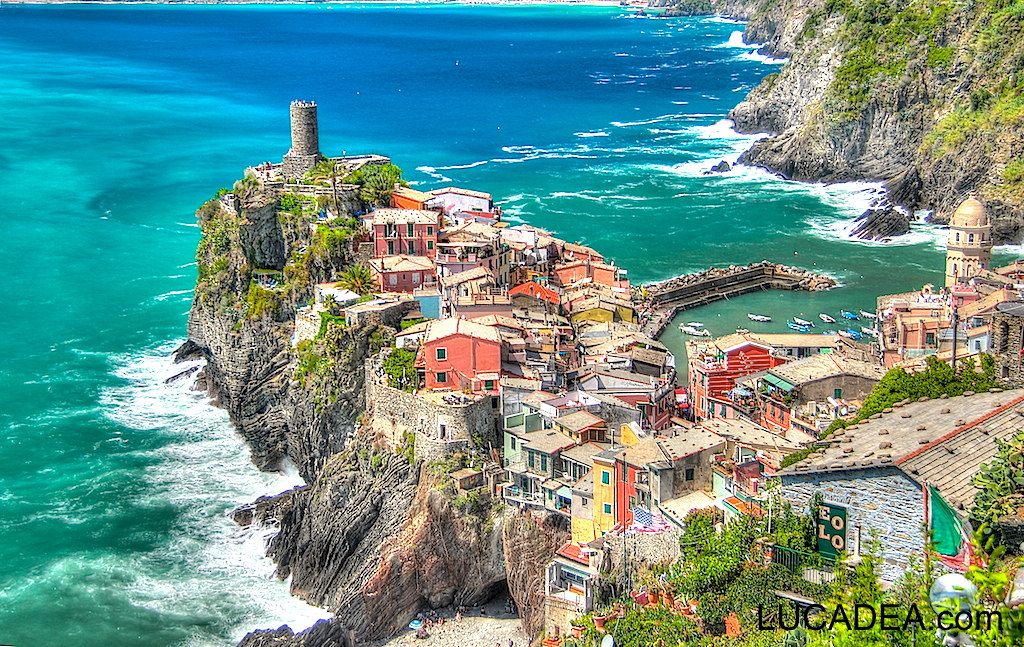 The sea almost pales in comparison to the colorful buildings. (Photo: lucadea/CC BY-SA 2.0)
The communities of Monterosso al Mare, Vernazza, Corniglia, Manarola, and Riomaggiore were intensely isolated up until the 19th century, when railroads connected them with the rest of Italy. The advent of this newfound connectivity also meant a loss of tradition and youth population. However, a boom in tourism in the 1970s brought people back to Cinque Terre, where they were charmed by the quaint, ancient villages. [Read more]
(Photo: Håvard/CC BY 2.0)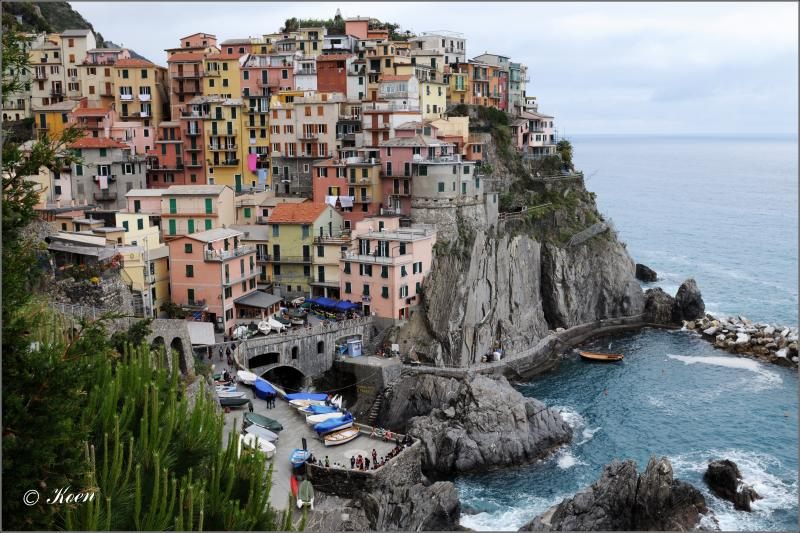 (Photo: L Koen/CC BY-ND 2.0)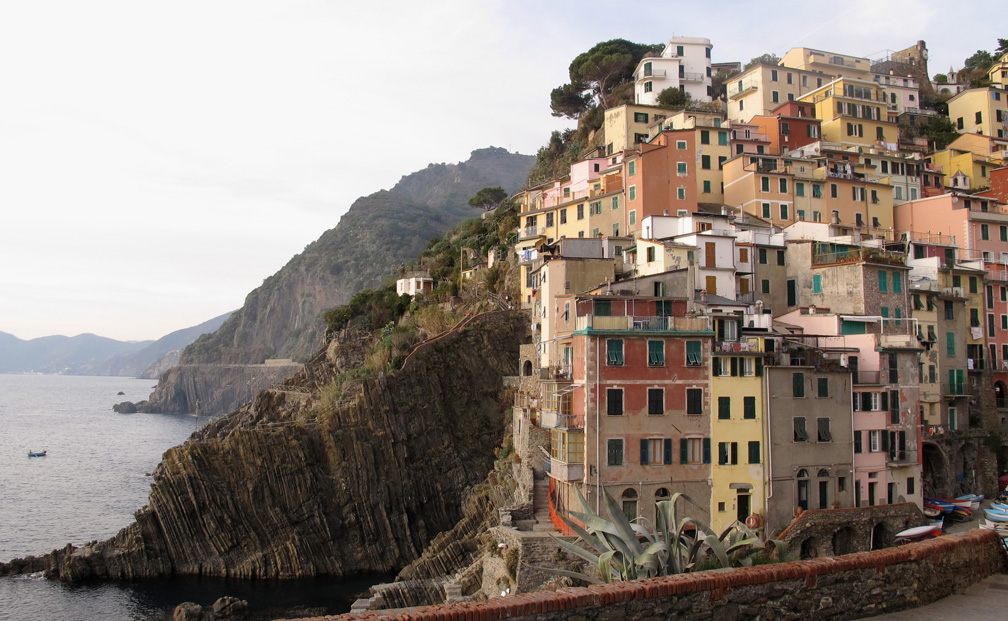 (Photo: Gilbert Bochenek/CC BY-SA 3.0)
Júzcar, Spain
Yep. Smurfs did this. (Photo: Ramón Ojeda/CC BY 2.0)
Once a traditional Spanish hillside gathering of white-painted buildings nestled in the Andalusian mountains above Marbella, this tiny village was painted blue in 2011 by Sony Pictures, as a marketing ploy to promote The Smurfs motion picture. After the contract was up, the villagers decided to keep their new hue. [Read more]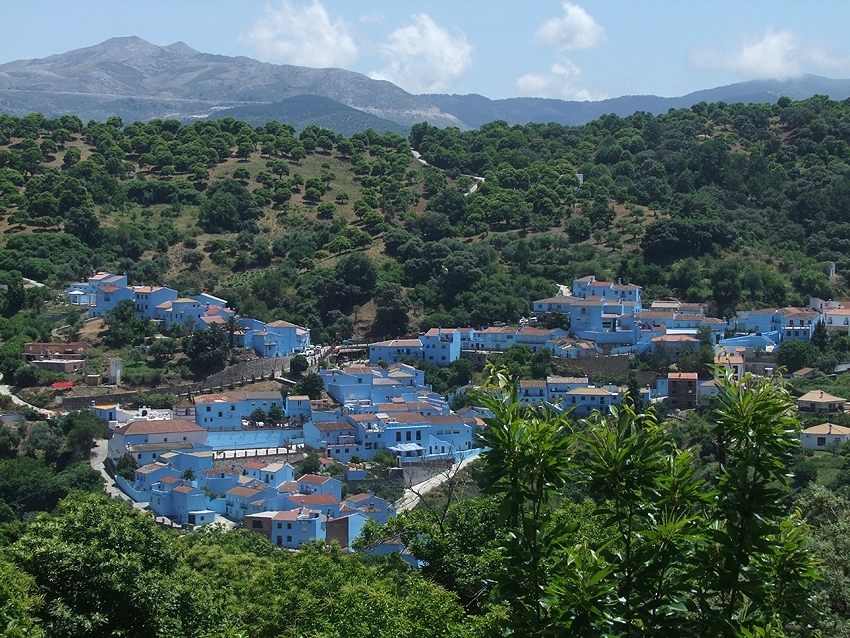 (Photo: escapade1935/Atlas Obscura)
(Photo: escapade1935/Atlas Obscura)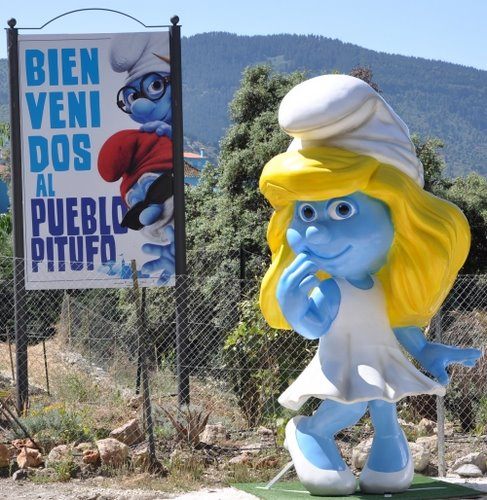 (Photo: escapade1935/Atlas Obscura)
Belas, Angola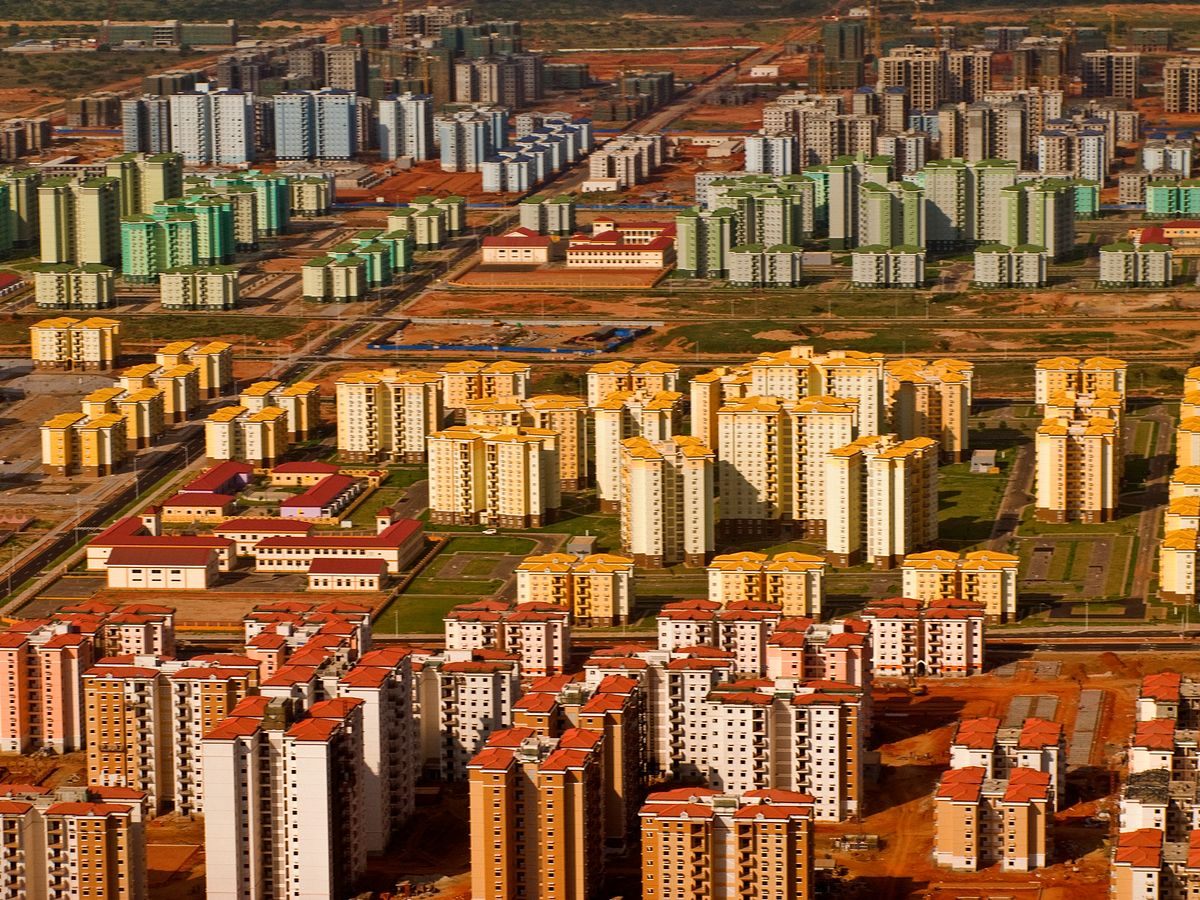 No need for Photoshop here. (Photo: Santa Martha/CC BY-SA 3.0)
Like some of the sprawling modern ghost towns in China proper, Angola's Nova Cidade de Kilamba housing development, funded by China in exchange for oil, is a settlement sold as a socially conscious residential development, but that has been far too expensive and remote for the society to take advantage of it. [Read more]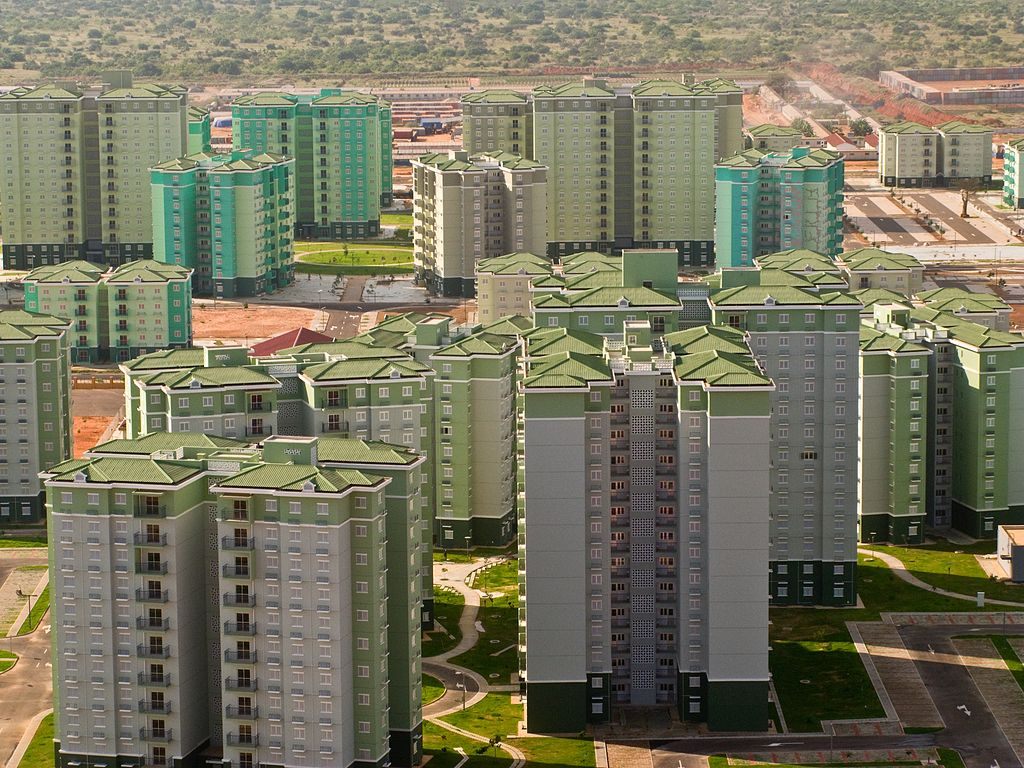 (Photo: Santa Martha/CC BY-SA 3.0)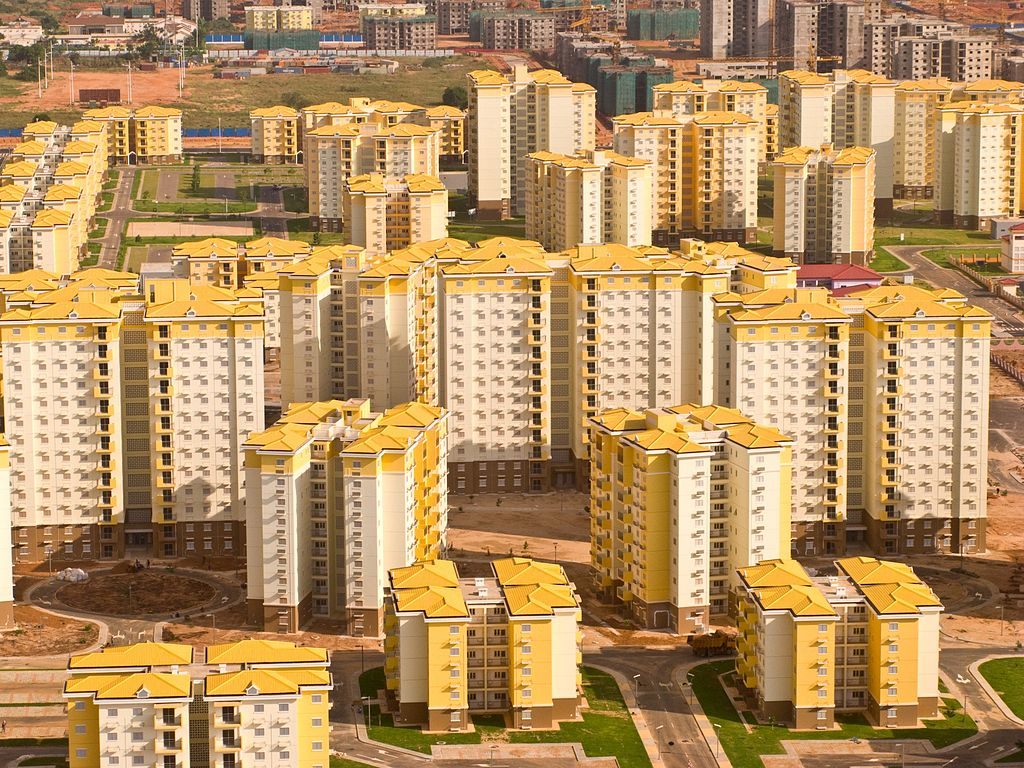 (Photo: Santa Martha/CC BY-SA 3.0)
Nantun District, Taiwan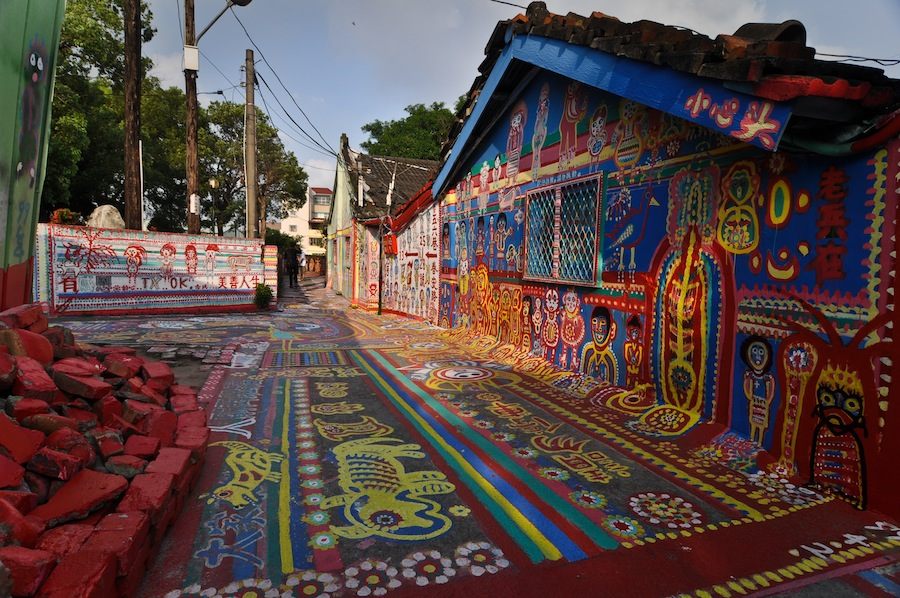 Thanks, Grandpa Rainbow. (Photo: Steven R. Barringer/CC BY-SA 4.0)
Three years ago an 87-year-old military veteran known as "Grandpa Rainbow" (real name Huang Yung-Fu) began painting the walls, doors, and ground of his small military dependents' village, just outside of Taichung in Taiwan. [Read more]
(Photo: Connie Ma/CC BY-SA 2.0)
(Photo: Connie Ma/CC BY-SA 2.0)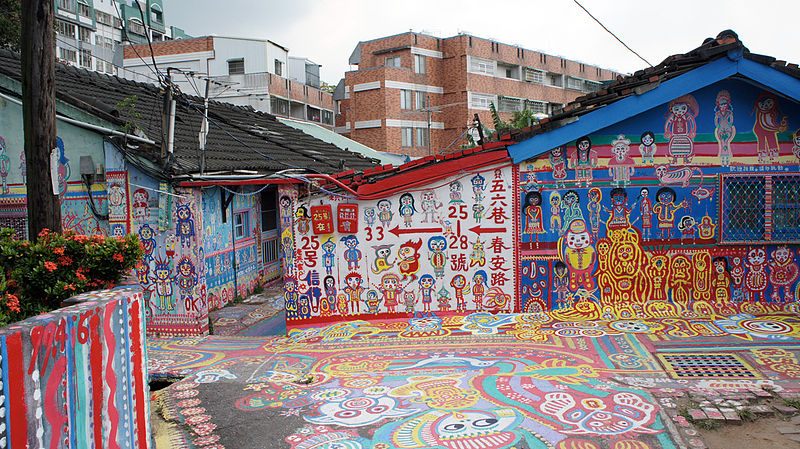 (Photo: Fcuk1203/Public Domain)
Venice, Italy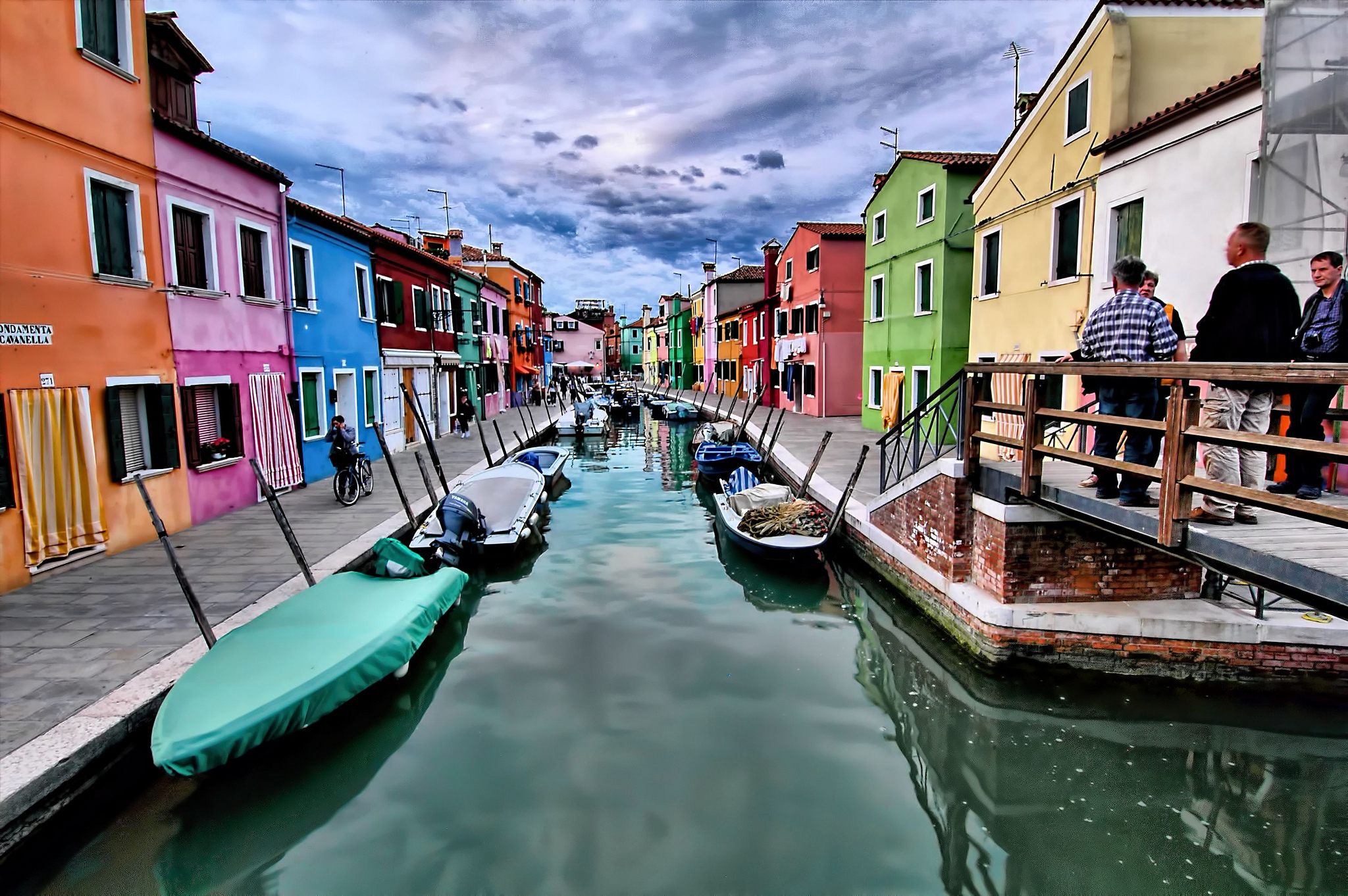 The canals aren't the attraction in Burano. (Photo: Oliver Clarke/CC BY 2.0)
The island of Burano sits in the Venetian lagoon and like most of Venice, it is run through by a system of canals. But what really make this small neighborhood stand out are the crazy colors each of the historic houses is painted in. [Read more]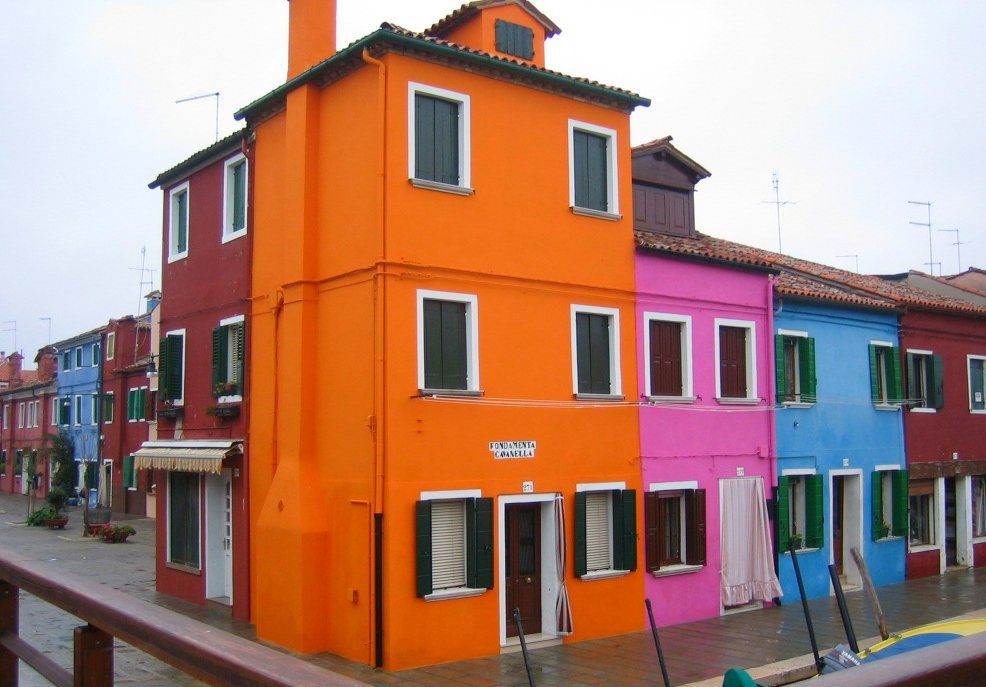 (Photo: WorldIslandInfo.com/CC BY 2.0)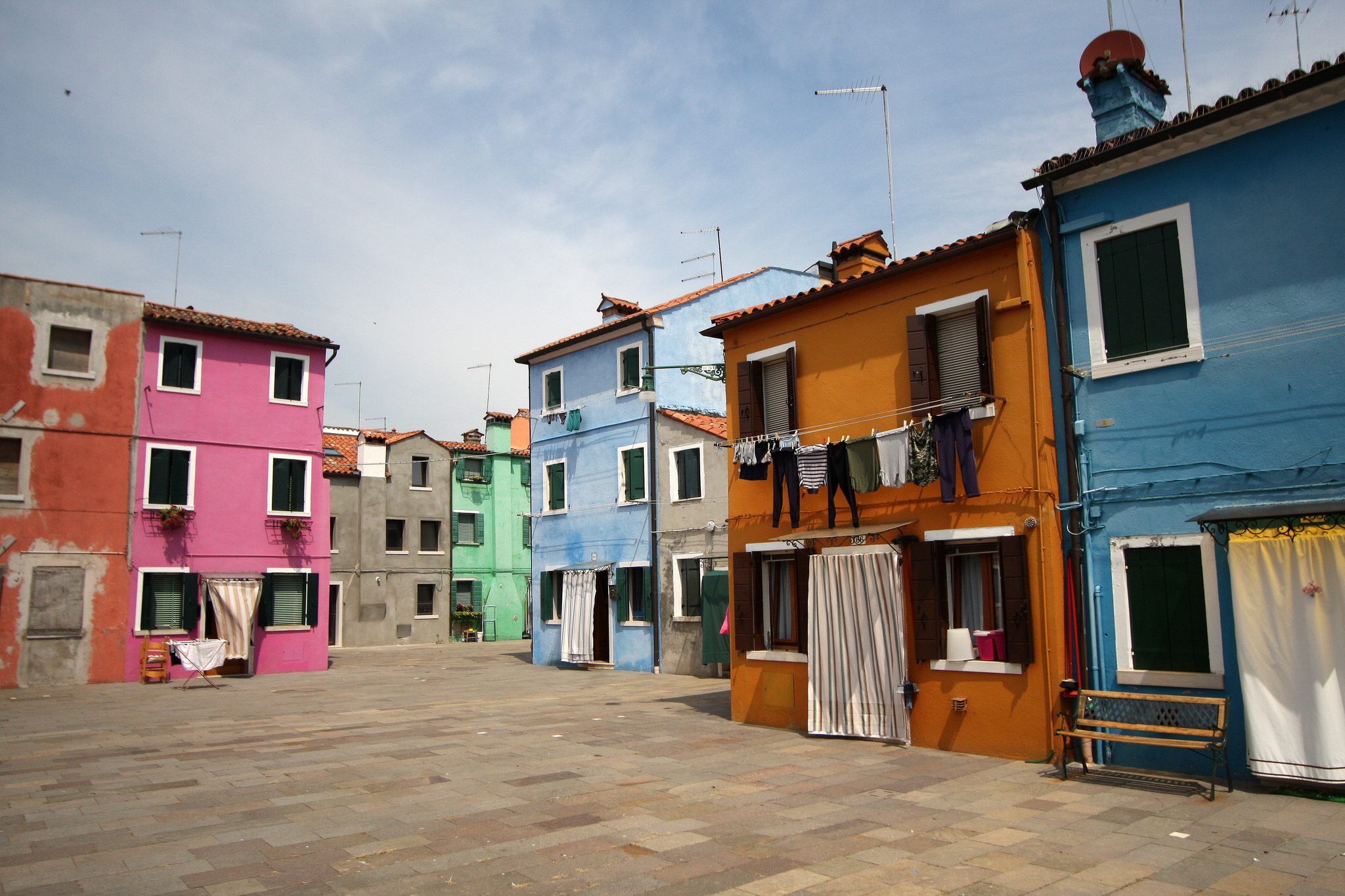 (Photo: Peter Visser/CC BY 2.0) 

Tirana, Albania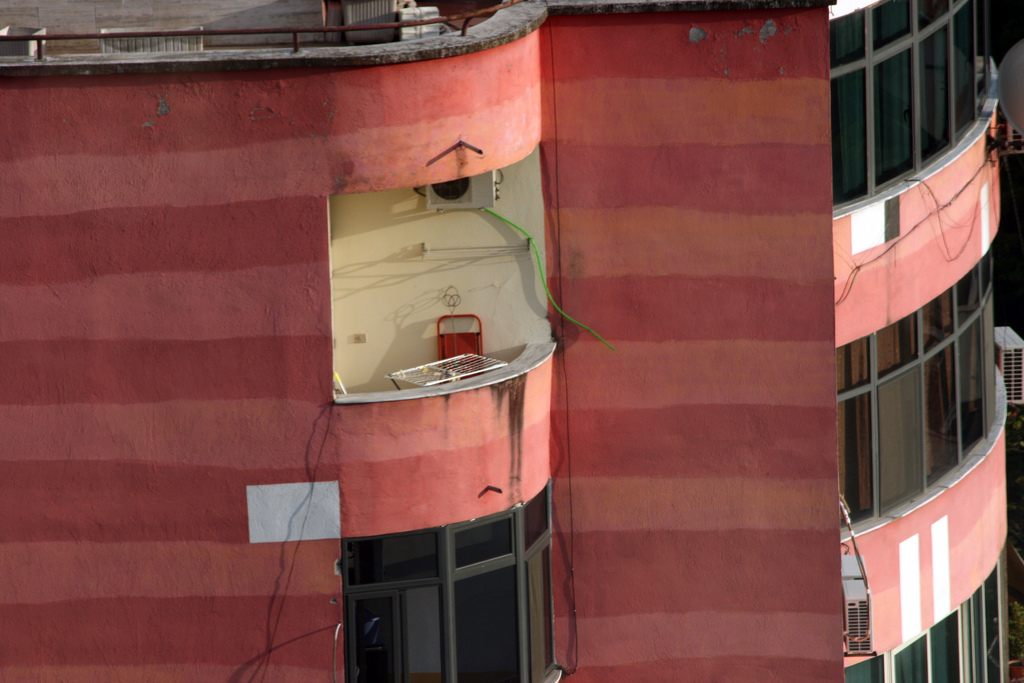 It's like Dr. Seuss was mayor. (Photo: Quinn Dombrowski/CC BY-SA 2.0)
All across the former communist states of eastern Europe, drab, boxy buildings dominate the landscape. In cities like Prague, the massive apartment complexes are contained in the suburbs, but Tirana was not quite so lucky. At least not until Edi Rama became the mayor, and gave Albania's capital city a vibrant makeover. [Read more]
(Photo: Quinn Dombrowski/CC BY-SA 2.0)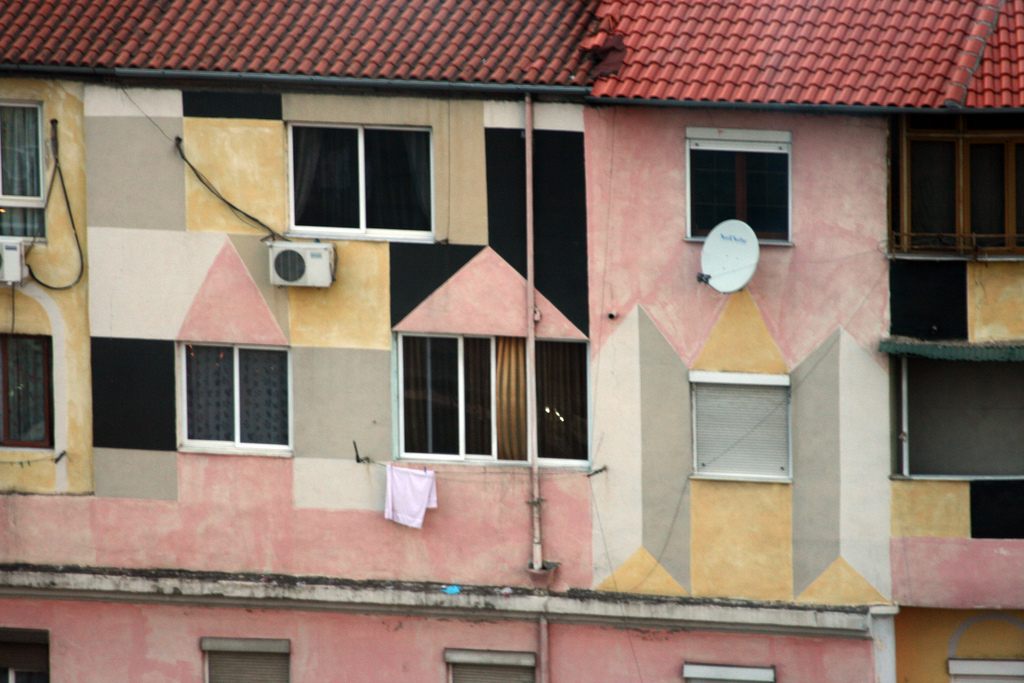 (Photo: Quinn Dombrowski/CC BY-SA 2.0)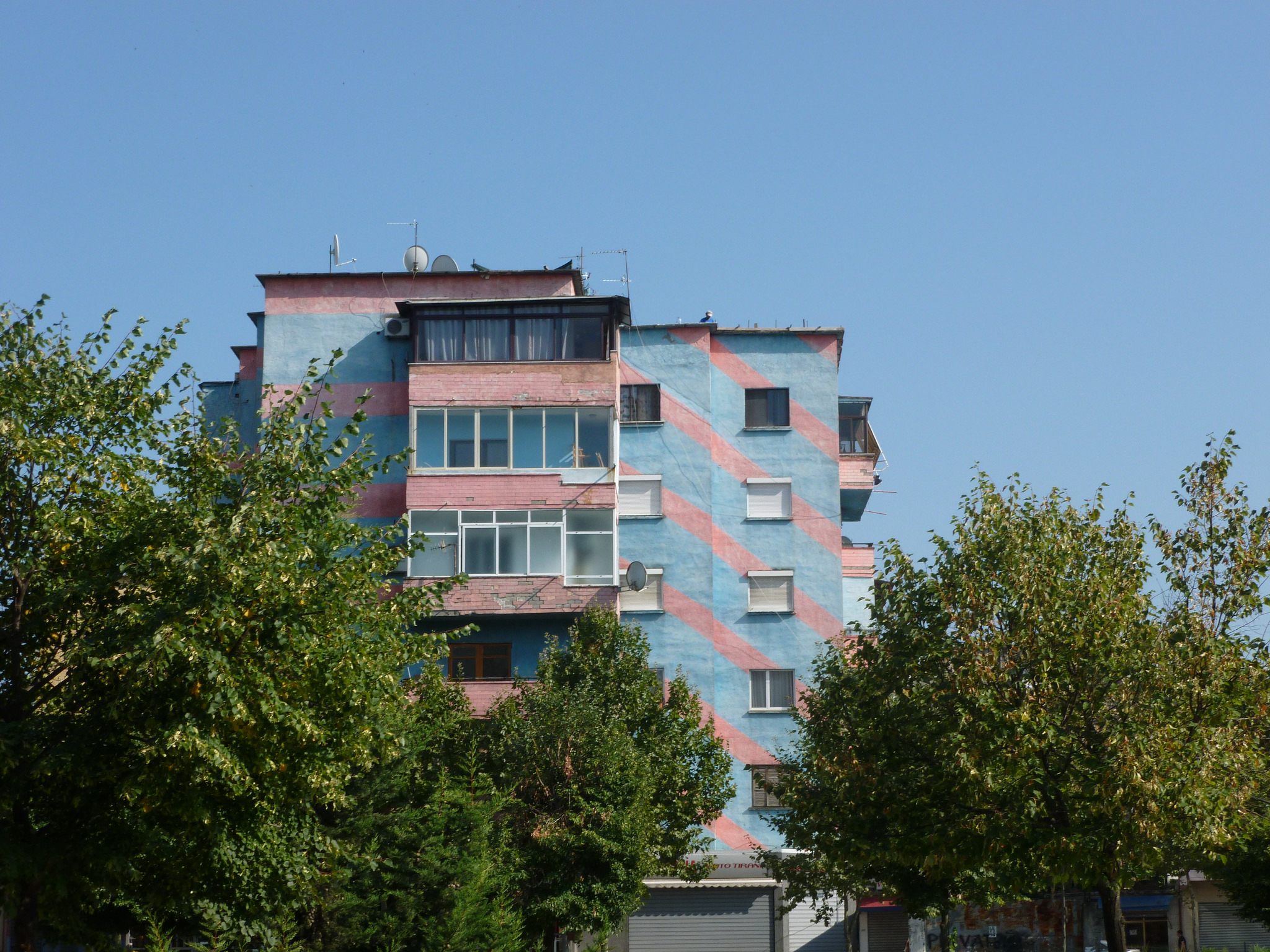 (Photo: Monika/CC BY-SA 2.0)
Buenos Aires, Argentina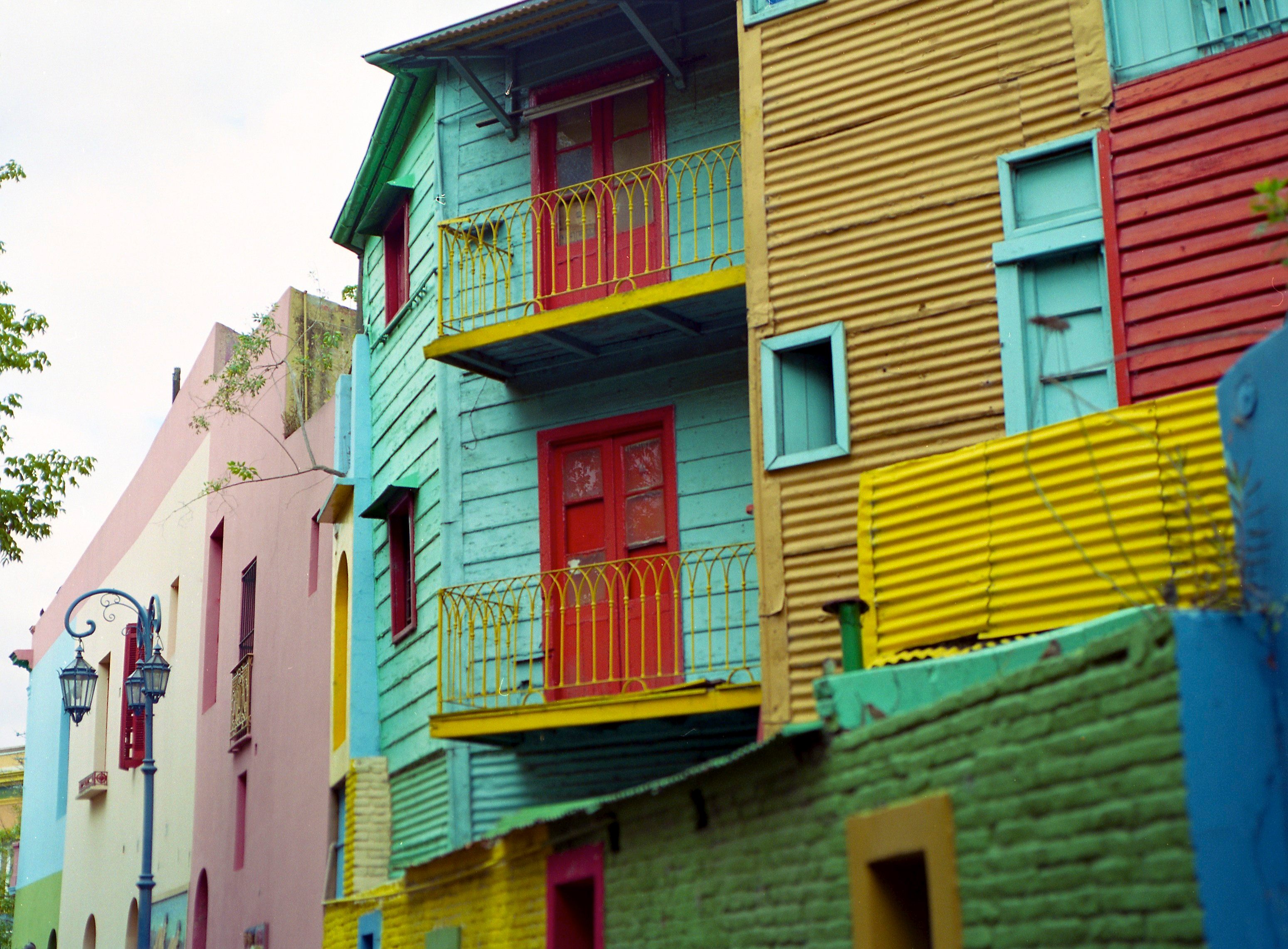 Behold the colors of Buenos Aires. (Photo: Roger Schultz/CC BY 2.0)
"Desde que se fue triste vivo yo, caminito, amigo, yo también me voy," sang Carlos Gardel, the tango toast of Argentina. With these mournful words he made a tiny stretch of buildings in La Boca, Buenos Aires famous. The line in the song roughly translates to "Since she left I've lived in sadness; the alley, my friend. Now I'm also leaving" and the alley in question is Caminito, a colorful little path in Buenos Aires' La Boca neighborhood. Well, sort of. [Read more]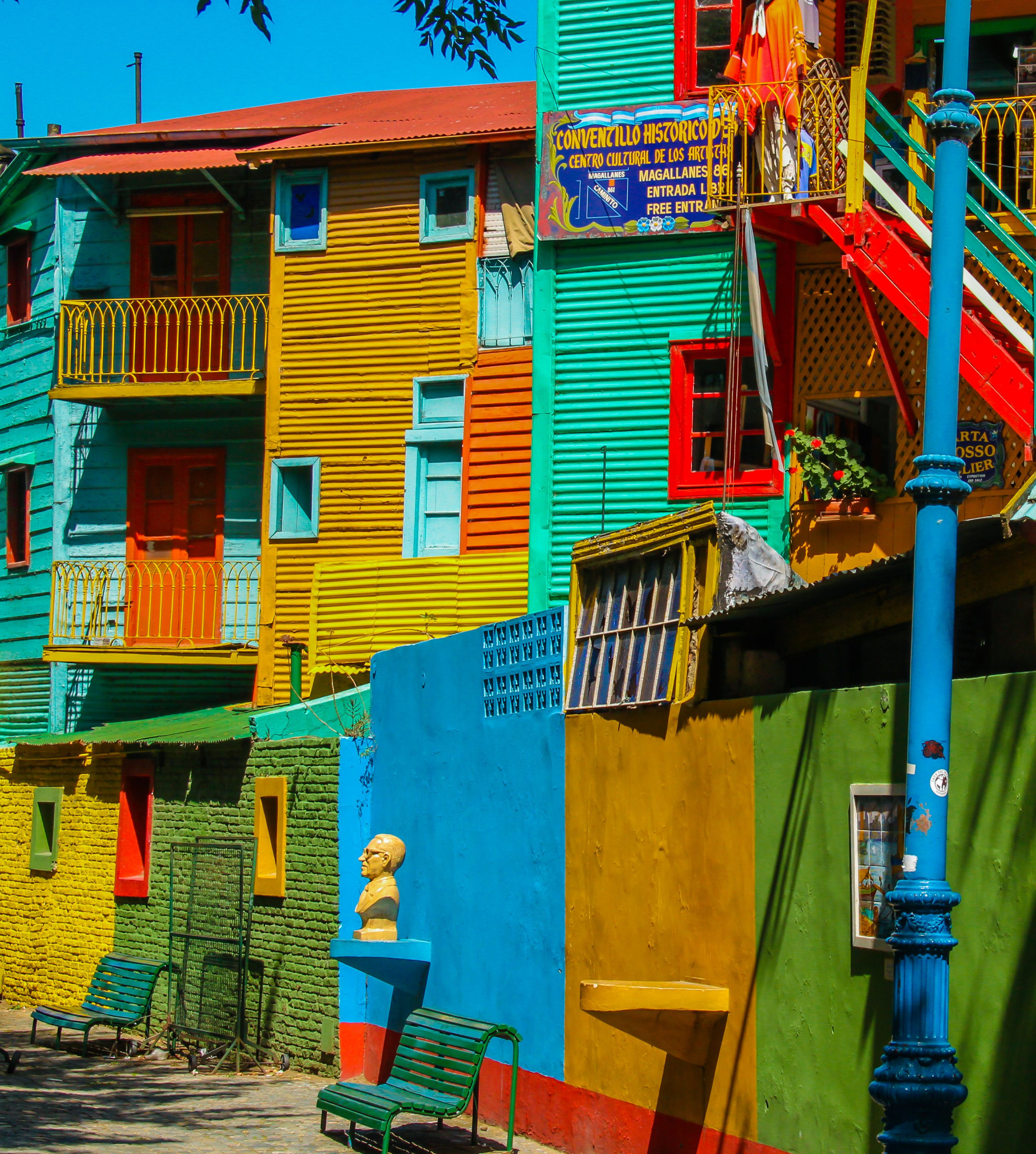 (Photo: Rodrigo Amorim/CC BY 2.0)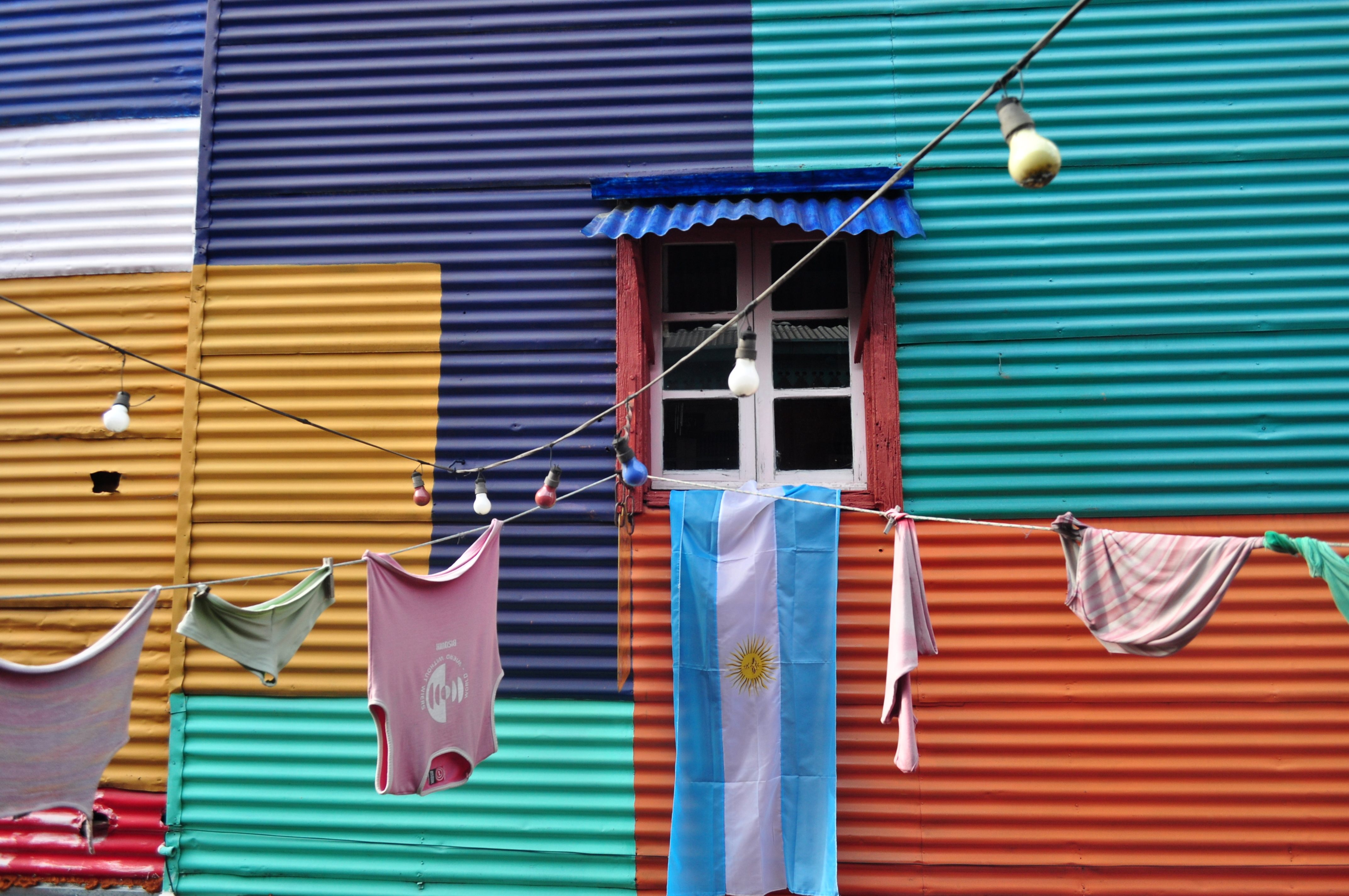 (Photo: fabian.kron/CC BY-ND 2.0)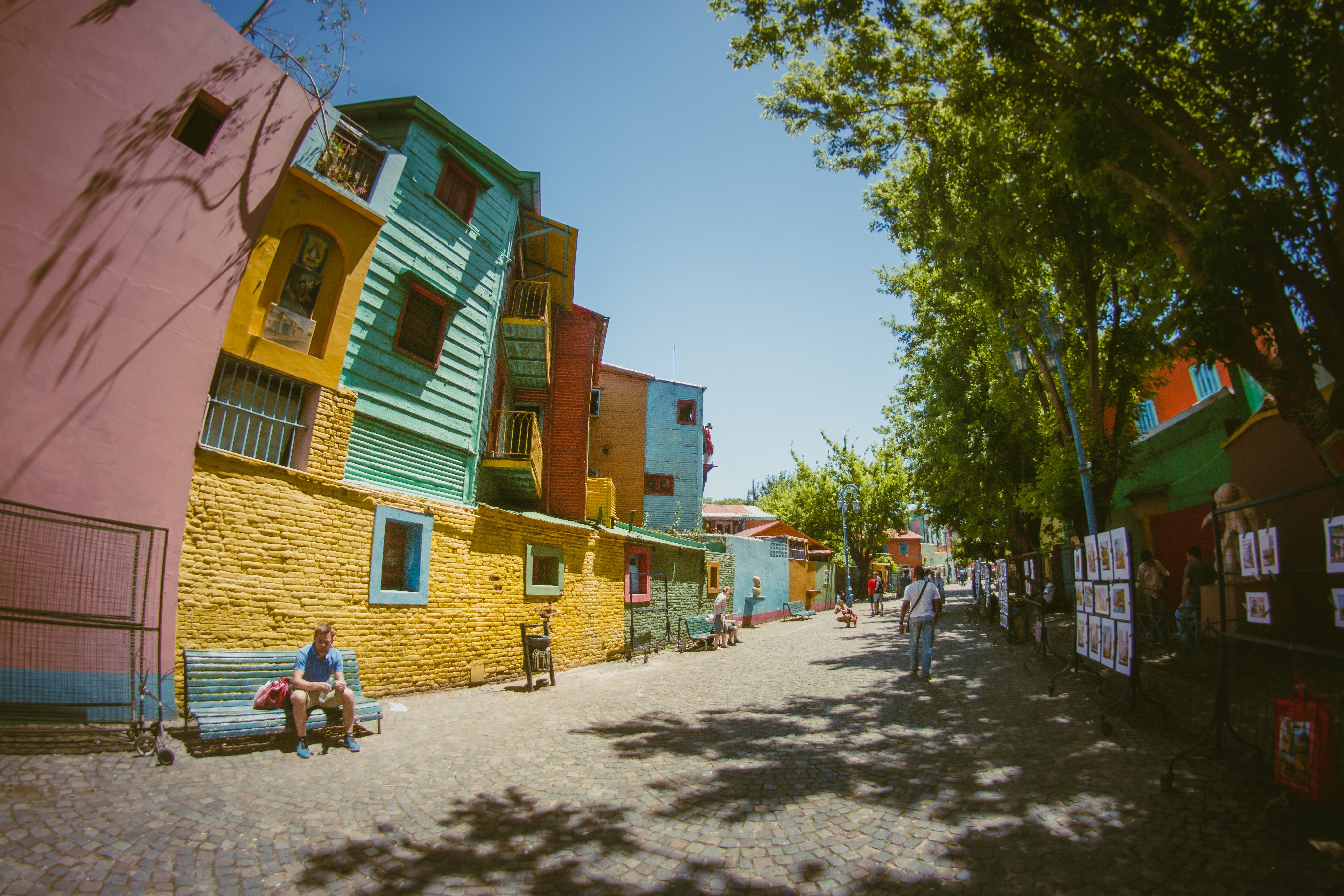 (Photo: Juanedc/CC BY 2.0)