10 Dark Towers That Once Made The World's Bullets
Shot towers might be mostly obsolete, they still make for lovely landmarks.
From bullets to ballet, this old shot tower is being put to good use. (Photo: Stephan Bain/CC BY-SA 3.0)
Who knew munitions factories could be so lovely?
The little metal shot balls that were once the standard projectile for all manner of guns used to be made using little more than heat and gravity, in tall spires called shot towers. Most such towers operated in essentially the same way: melted lead would be poured through a funnel at the top of the tower and drip down the length of the tower, naturally forming into little spheres as it fell and cooled. 
While bullet manufacturing has gotten more high-tech and industrialized since the days of the shot tower, you can still find the towers all over the world—most of them long since abandoned. Check out 10 of these monolithic reminders of a bygone trade.  
Taroona, Australia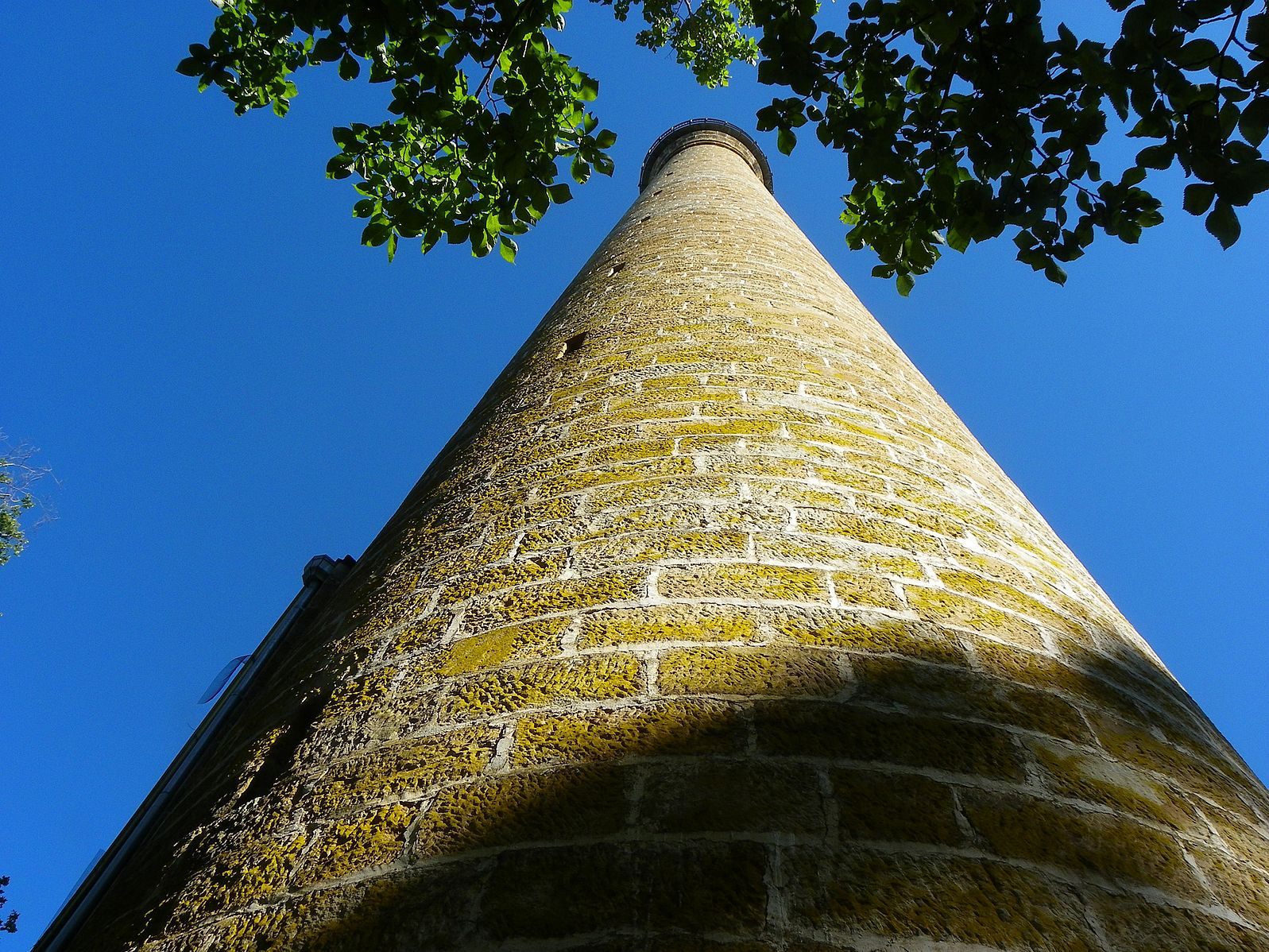 No princess, just bullets. (Photo: CSIRO/CC BY 3.0)
Taroona Shot Tower is both the oldest and tallest shot tower in the Southern Hemisphere. It claims to be the tallest in the world, though that is disputed by Melbourne's Clifton Hill Shot Tower. [Read more]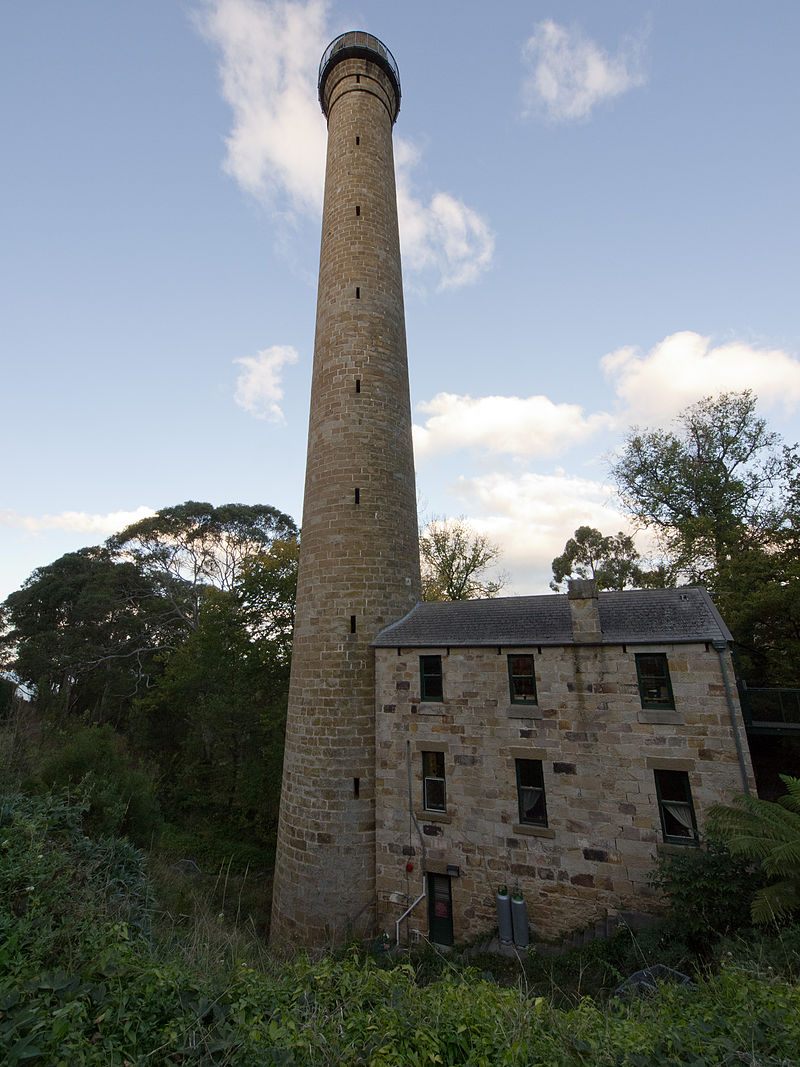 (Photo: Damien Ramon Naidoo/CC BY-SA 3.0)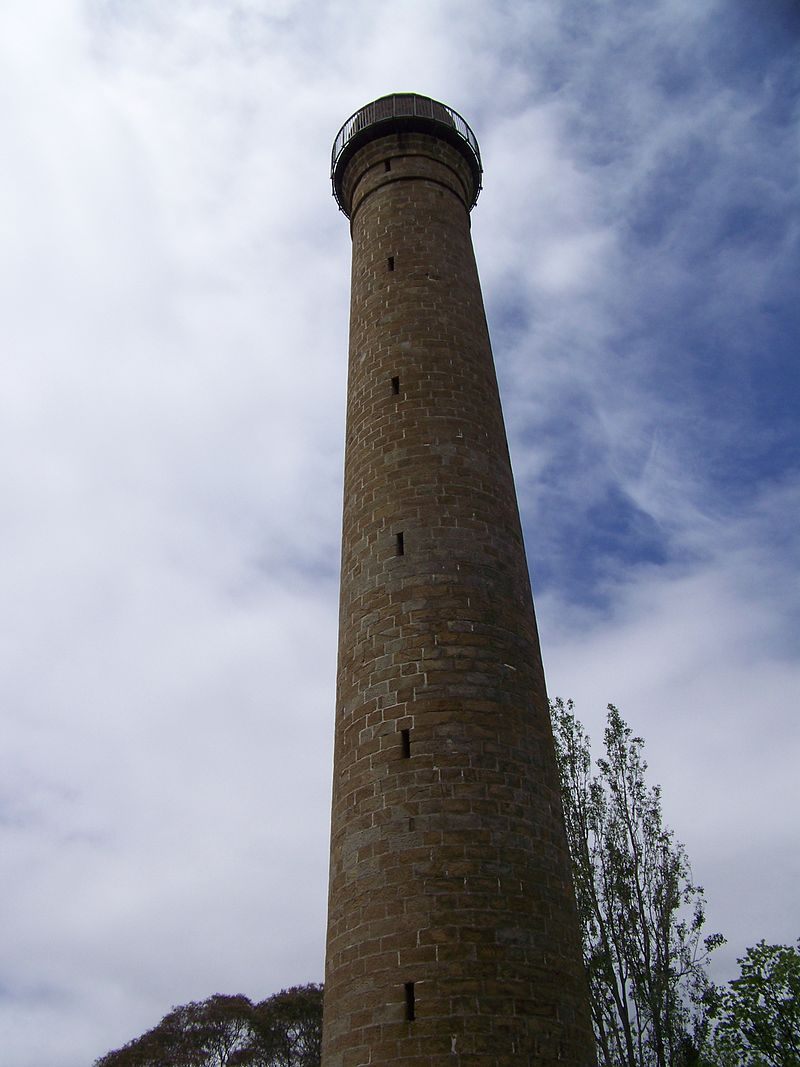 (Photo: StAnselm/Public Domain)
Philidelphia, Pennsylvania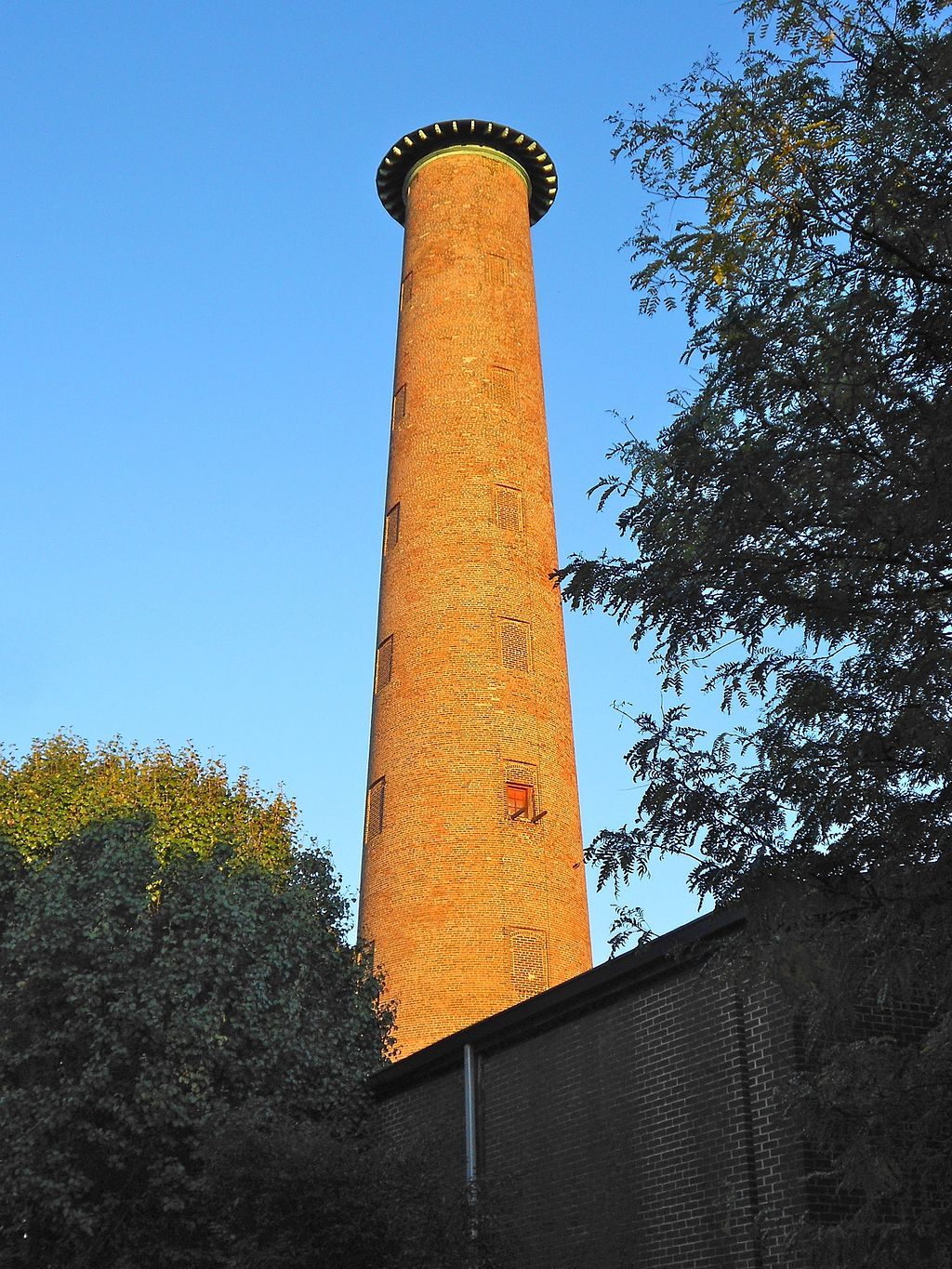 Please don't play inside the bullet factory. (Photo: Smallbones/Public Domain)
Built in Philadelphia in 1808, the Sparks shot tower was a family business that ran for four generations. Today, the tower sits near a playground.  [Read more]
(Photo: Google Streetview/Google 2015)
Dubuque, Iowa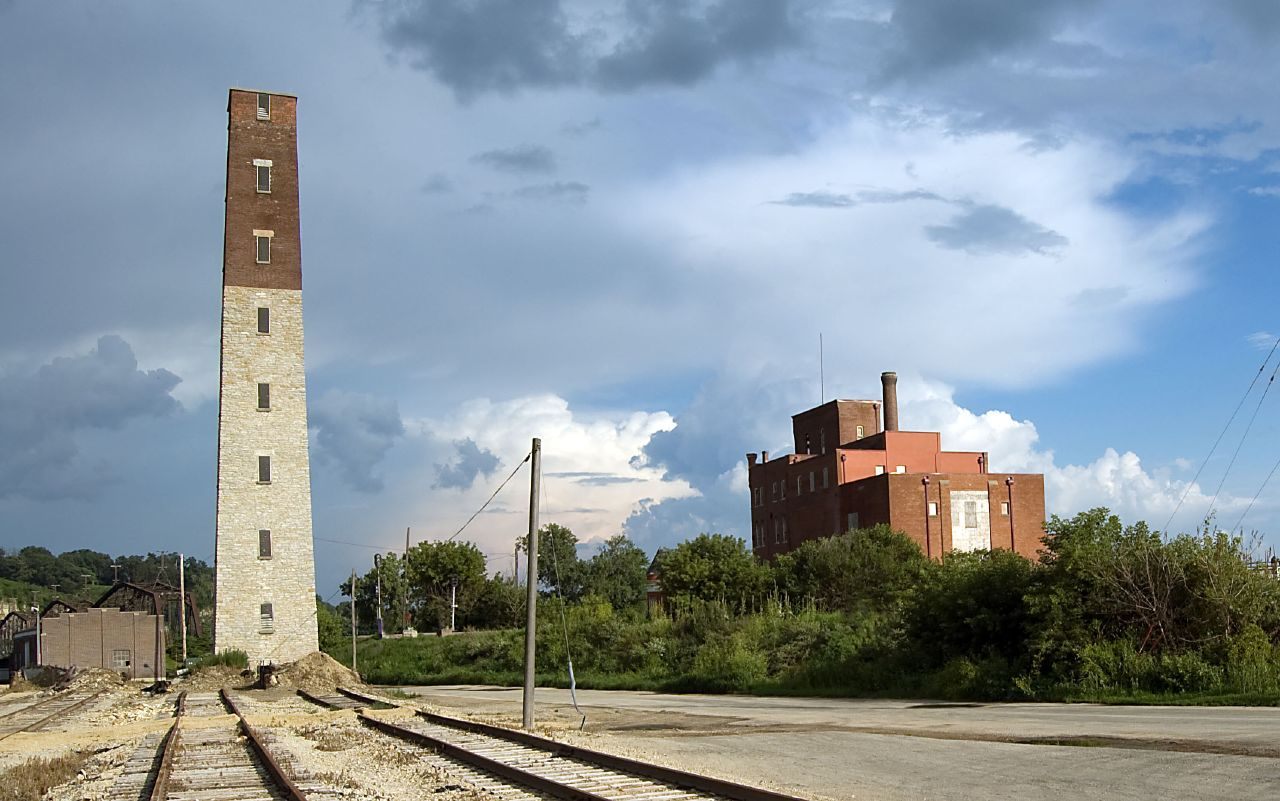 Built in 1856 in Dubuque, Iowa to provide ammunition for the military, this tower allowed for the efficient and reliable manufacturing of nearly perfectly spherical lead to use in muskets. When in full operation, it could produce up to eight tons of lead balls daily. [Read more]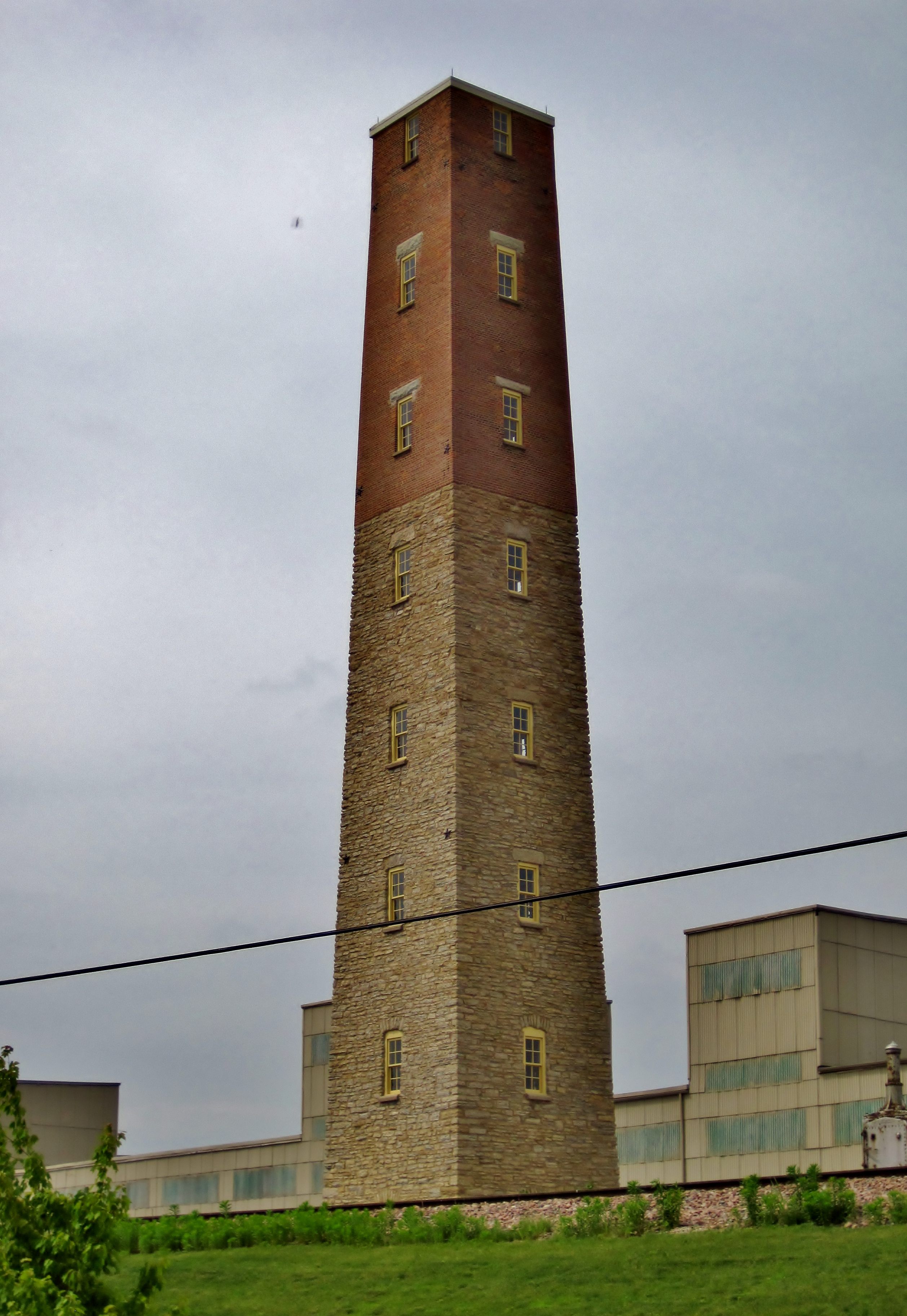 Baltimore, Maryland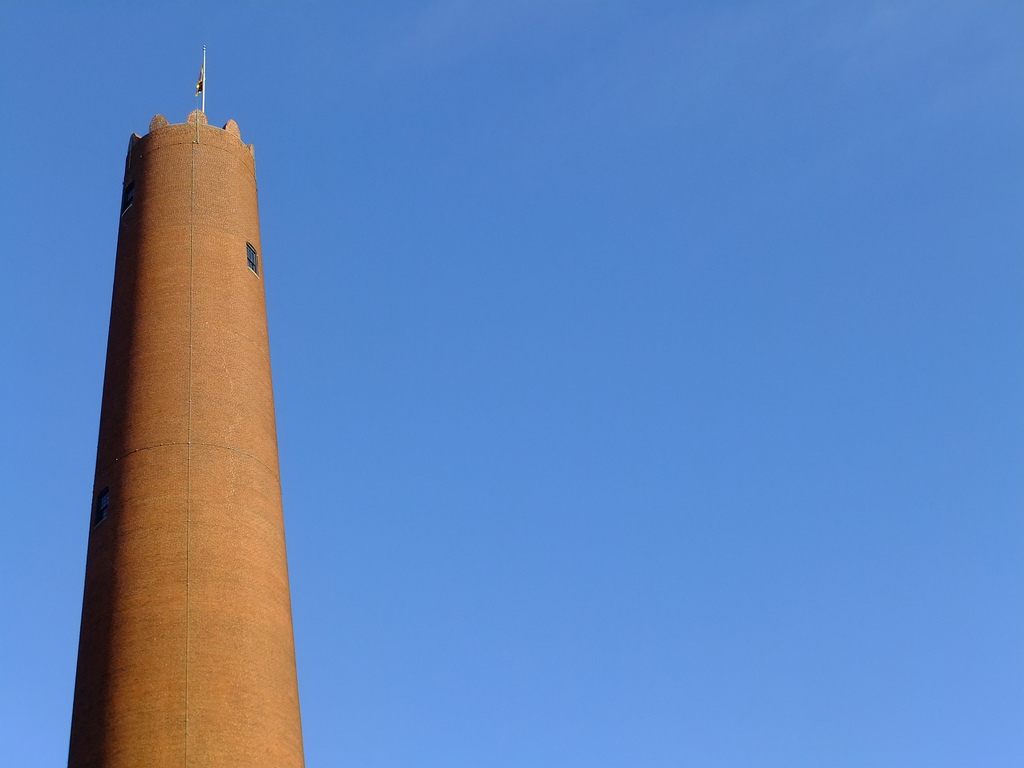 This shot tower looks like it is supposed to be part of a castle. (Photo: James Cridland/CC BY 2.0)
Baltimore's Phoenix Shot Tower, also known as "the Old Baltimore Shot Tower," was the tallest structure in the United States when it was built in 1828. Its cornerstone was laid by Charles Carroll, the last living founding father and the richest man in America at the time. [Read more]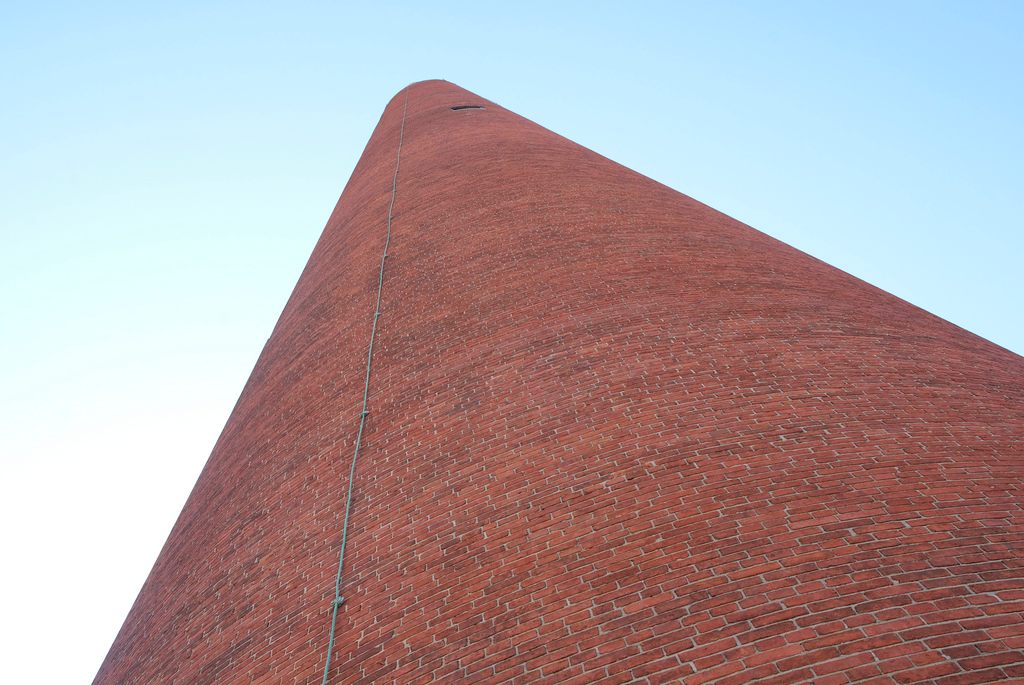 (Photo: Baltimore Heritage/CC BY 2.0)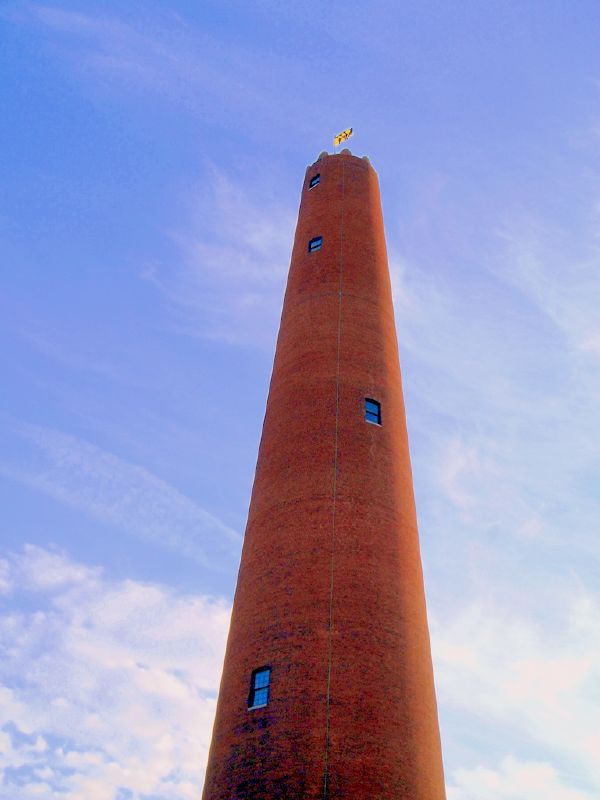 (Photo: danielle_blue/CC BY-SA 2.0)
Chester, United Kingdom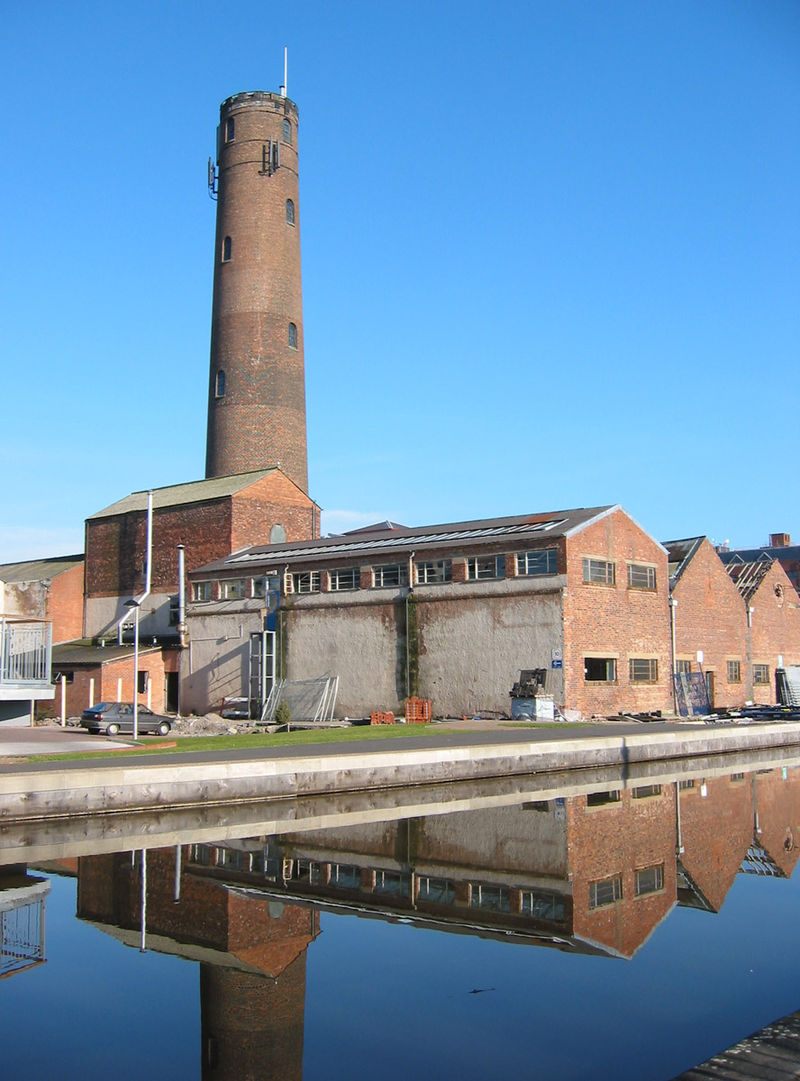 This landmark tower stuck it out to the 2000s. (Photo: Espresso Addict/CC BY-SA 4.0)
There are indications Chester was a lead-mining site going back as far as the Roman era, so a shot factory seems a natural progression in the city's industry. Chester Leadworks produced shot for the military during the Napoleonic Wars, and was in use for the same purpose as late as 2001. [Read more]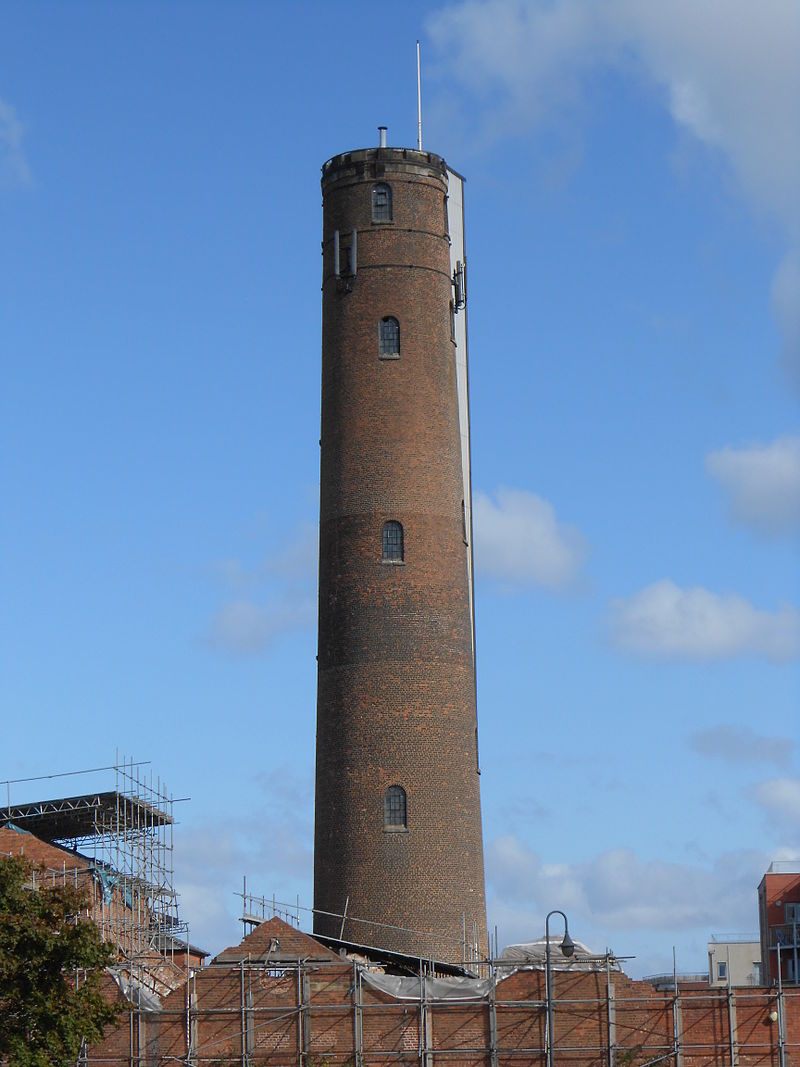 (Photo: Rept0n1x/CC BY-SA 3.0)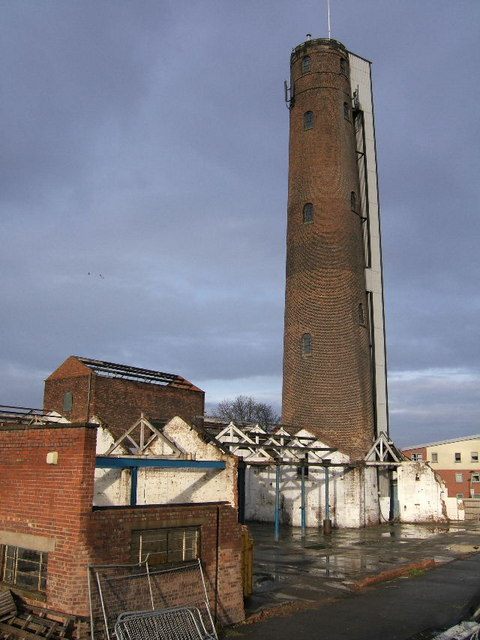 (Photo: BrianP/CC BY-SA 2.0)
Bristol, United Kingdom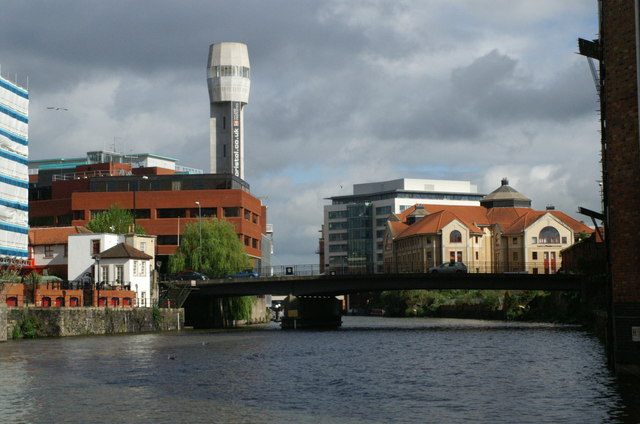 Unfortunately there is no cheese in that tower. (Photo: Pierre Terre/CC BY-SA 2.0)
The shot tower on Cheese Lane in Bristol is unique because of its distinctive shape, but also because it's relatively new. It was built in 1969 to replace the world's first shot tower and today is one of only three left standing in England. [Read more]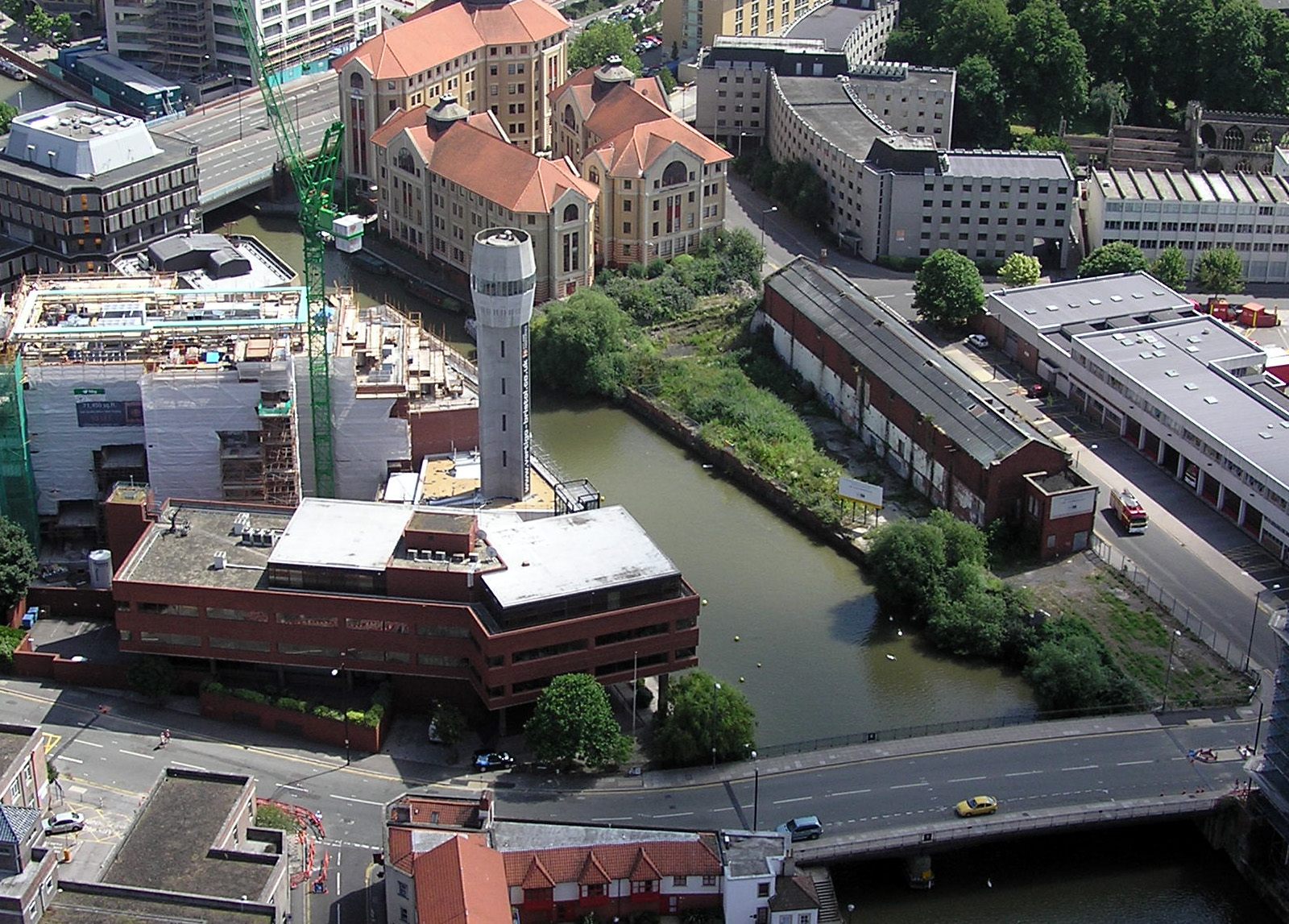 (Photo: Arpington/Public Domain)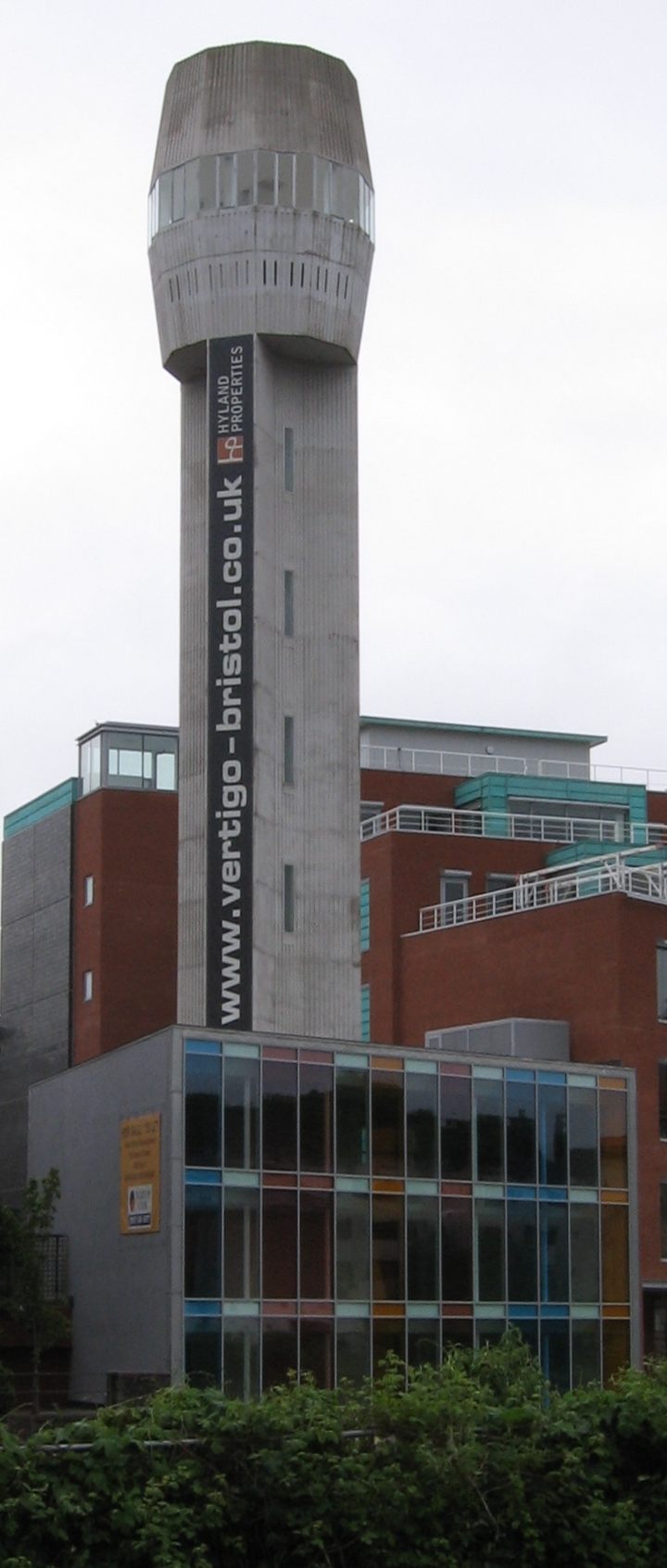 (Photo: William Avery/CC BY-SA 3.0)
Berlin, Germany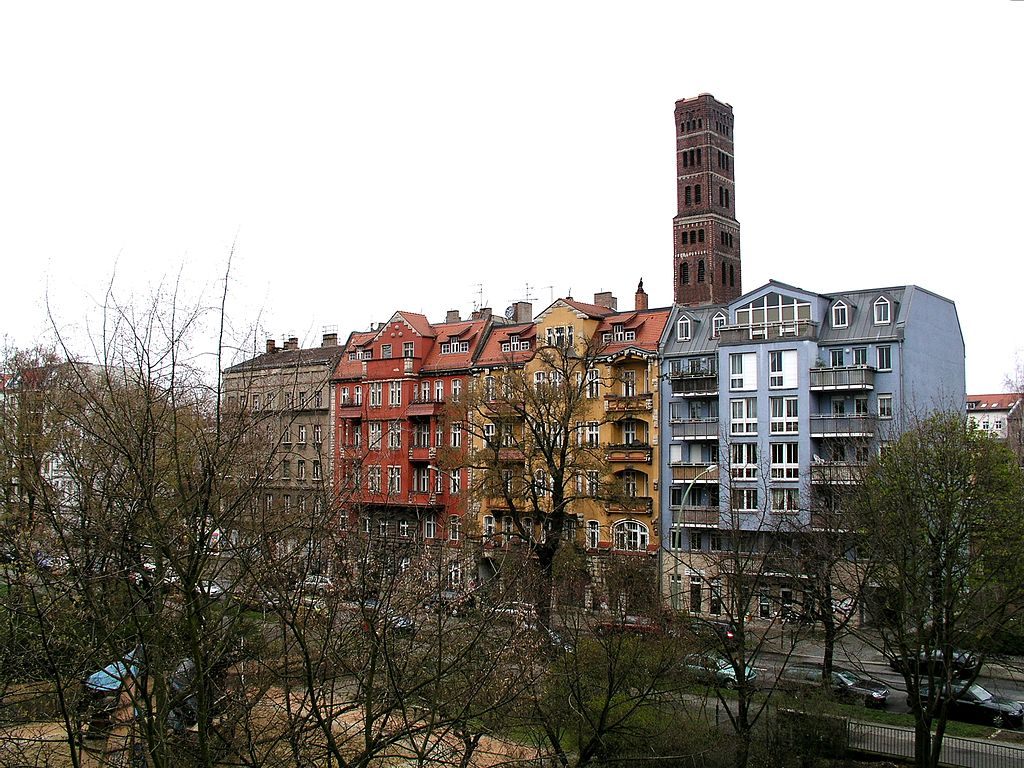 A shot tower by any other name… (Photo: Angela Monika Arnold/CC BY 3.0)
In 1908 the Juhl & Sons Lead Foundry and Machine Factory (a.k.a. "Bleigießerei und Maschinenfabrik Juhl & Söhne") built the five-story "Schrotkugelturm," or Shot Ball Tower, in Berlin. [Read more]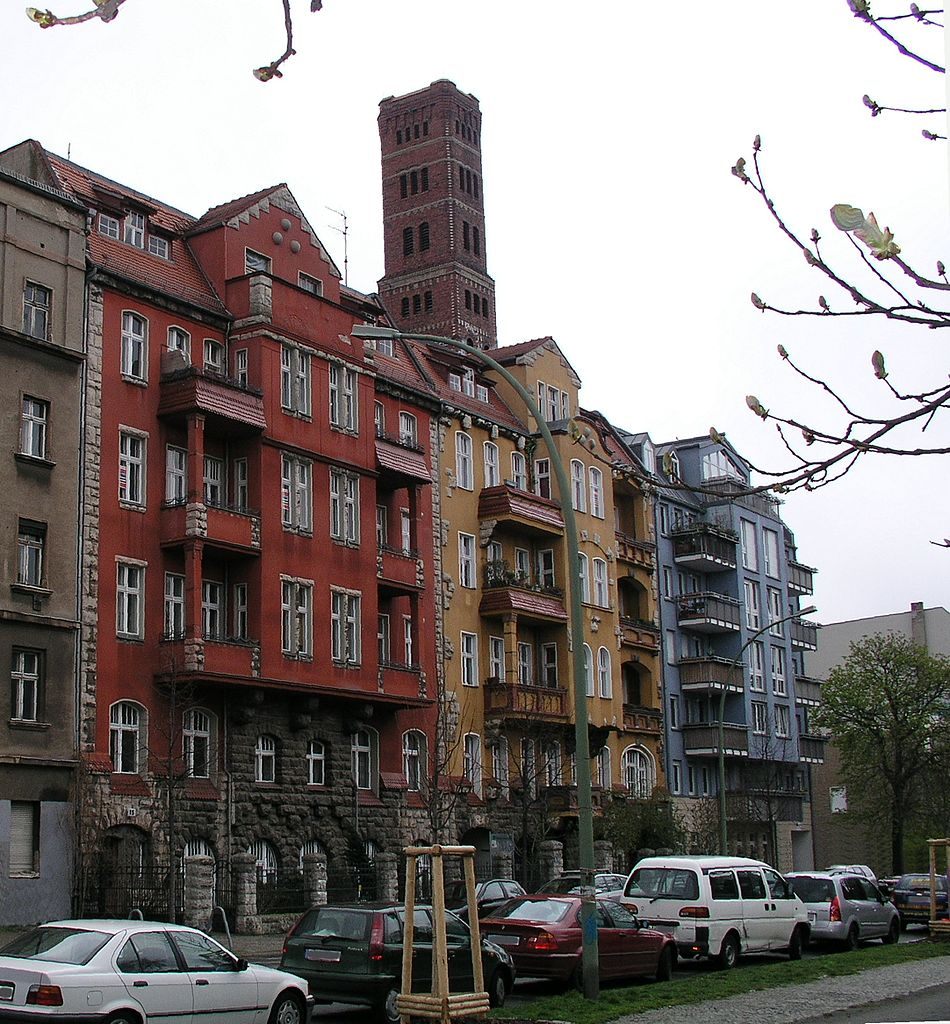 (Photo: Angela Monika Arnold/CC BY 3.0) 
Melbourne, Australia
That's a long fall for a little bullet. (Photo: Matnkat/CC BY-SA 3.0)
At 263 feet tall, Clifton Hill Shot Tower vies with Taroona Shot Tower (above) as the tallest in the world. Built in 1882, it is also the oldest of two remaining towers in Melbourne. The other is Coop's Shot Tower (below), which now houses a museum dedicated to the history of Melbourne and shot production. [Read more]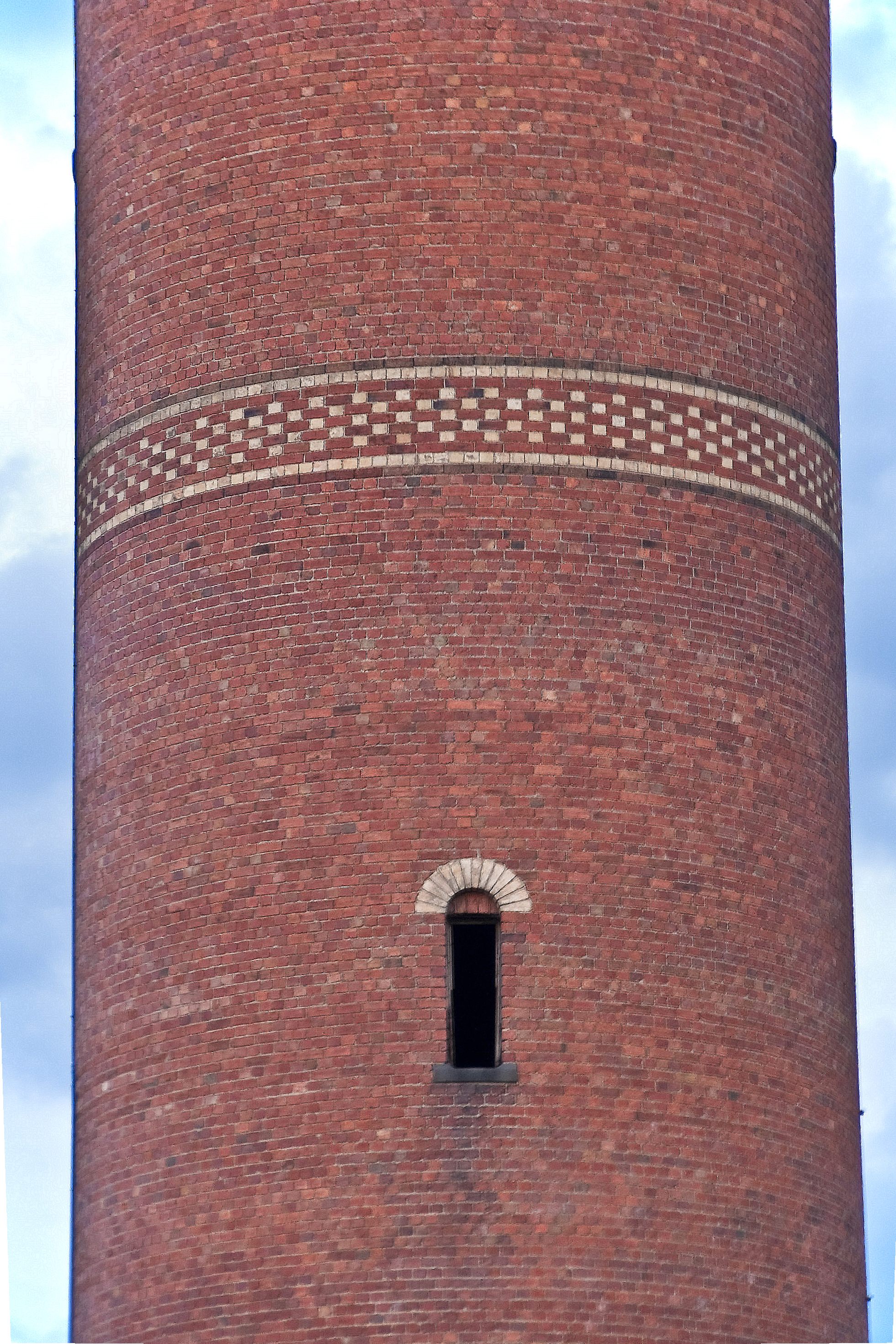 (Photo: Ashley Groome/CC BY 2.0) 
Melbourne, Australia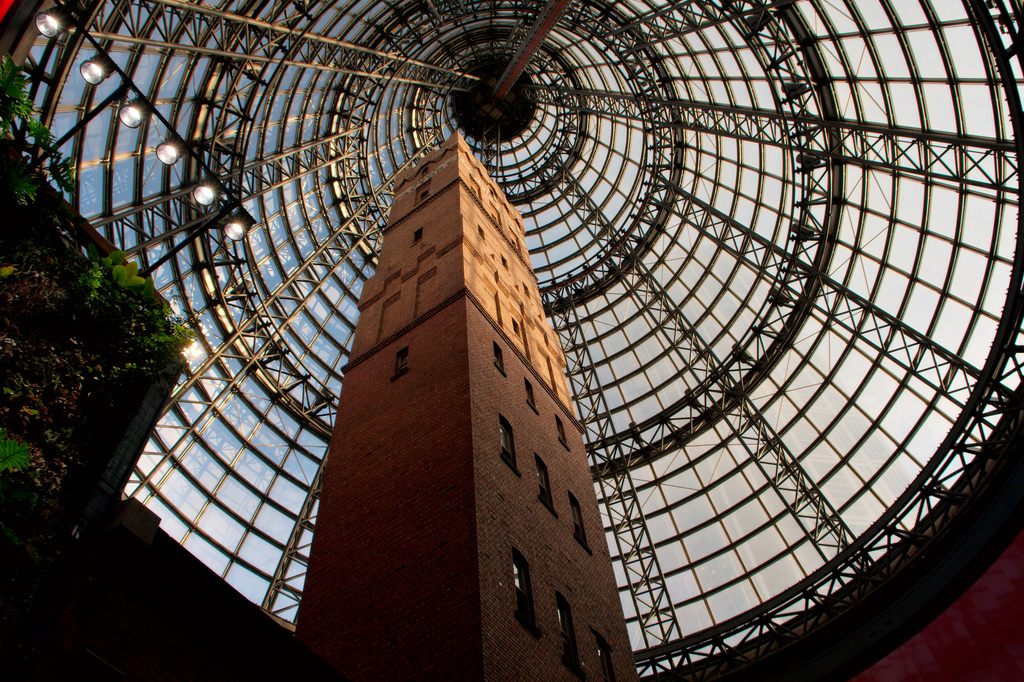 This shot tower got its own tower. (Photo: Christian Haugen/CC BY 2.0)
Once the tallest building in all of Melbourne, Coop's Shot Tower was soon eclipsed by gargantuan skyscrapers and other modern urban behemoths, but rather than being torn down in the name of progress, a giant cone was built over the historic bullet factory to keep it safe. [Read more]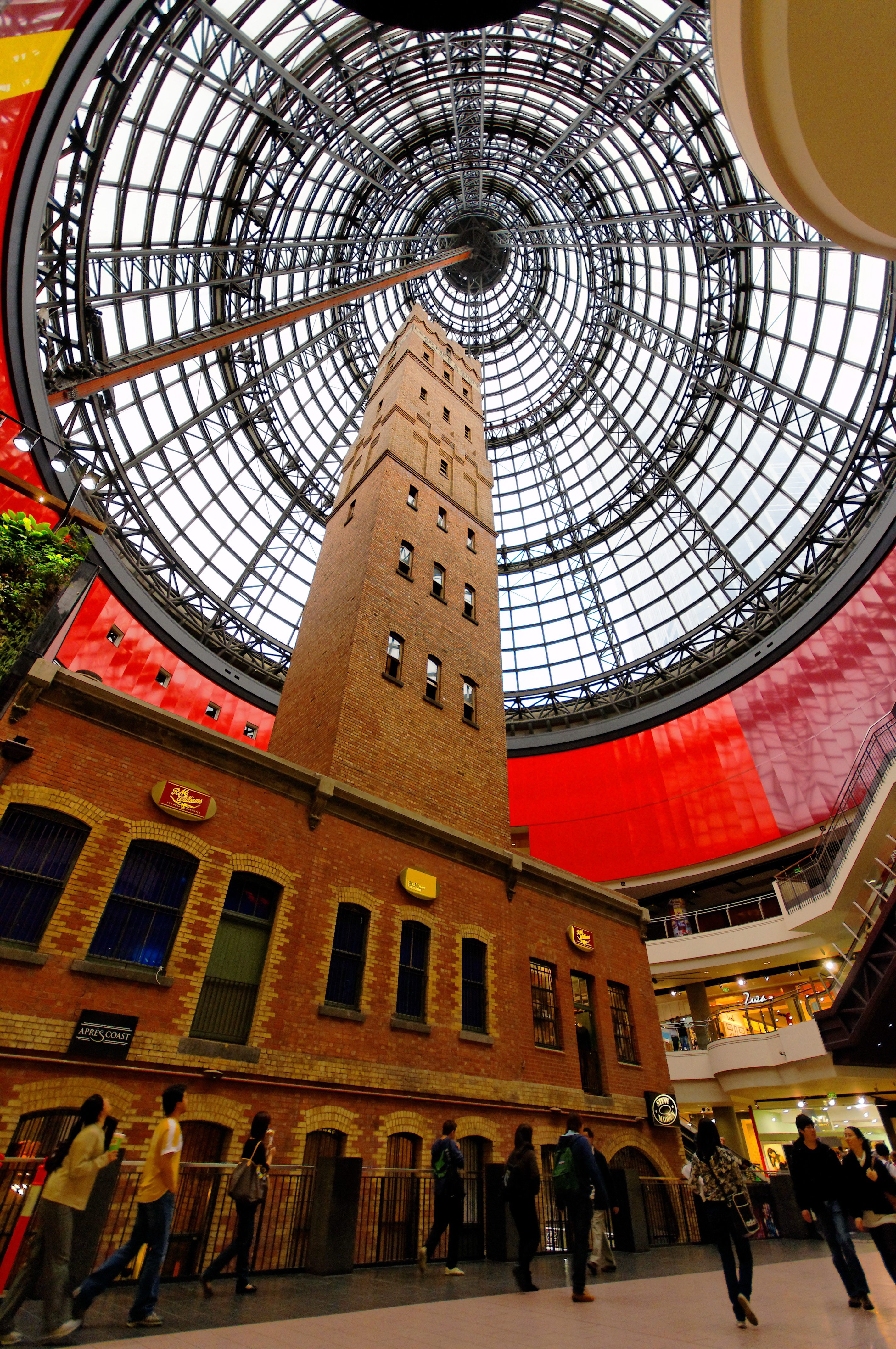 (Photo: HappyWaldo/CC BY-SA 2.0)
Bridgeport, Connecticut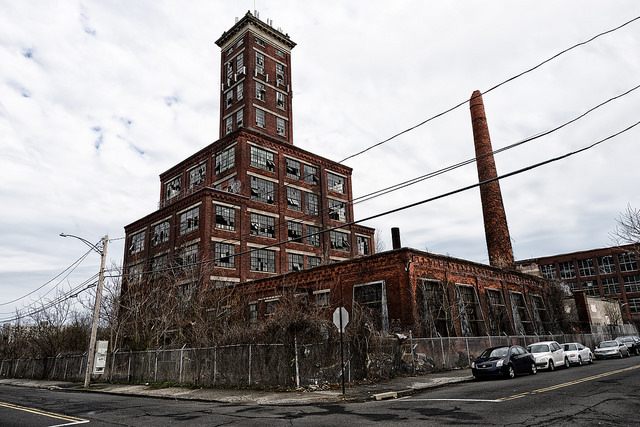 This shot tower has survived fire and neglect. (Photo: Eric Kilby/CC BY-SA 2.0)
It's unclear whether the abandonment, the foreclosure, or the series of fires (one of which burnt for a week straight) came first for the Remington Arms factory and its shot tower, but either way the buildings have remained unused for quite some time. [Read more]